Taylor Swift – Midnights
Diaristic pop from a modern great...
A diary entry always exists at a point of compromise: it is made to be read, and it is made to be never read. It bursts at the edges where stories relayed to friends and confidantes merely swell, a hush gathered in pages rather than whispers. For Taylor Swift, an artist who has always worn her heart on her sleeve and her sleeve on her limited-edition vinyl, it may come as little surprise that 'Midnights' feels both voyeuristic in its exposition and brash in its execution.
What proves most exciting on Swift's latest record is her ability to match the songwriting prowess flaunted on her first three albums with the swagger she picked up on the next six, lipstick stains and all. "I'm damned if I do give a damn what people say," Swift sings on 'Lavender Haze', and the sentiment proves to be a useful watermark for the album as a whole: pitching early for the cocaine flush of 'Reputation' and building towards the glossy pop energy of 'Lover'. Fortunately, Dylan comparisons and all, 'Midnights' might just be the perfect culmination of a lifetime's swing for the rafters.
'Snow On The Beach', the highly-anticipated duet with Lana Del Rey, proves to be something of a lowlight on an album that prizes consistency over bursts of pop ebullience and fillers. Aaron Dessner, Swift's collaborator on the twin pandemic projects of 'Folklore' and 'Evermore', has made a career writing albums with The National that hang together without being buoyed or anchored by obvious hits, and it's no criticism to say that 'Midnights' shares their spirit level. There are singles here, for sure – 'Vigilante Shit' is utterly irresistible, for one, a film noir recasting of 'Look What You Made Me Do' that wouldn't sit out of place on her sixth album – but it feels less of a star cameo here, more part of a widescreen feature.
—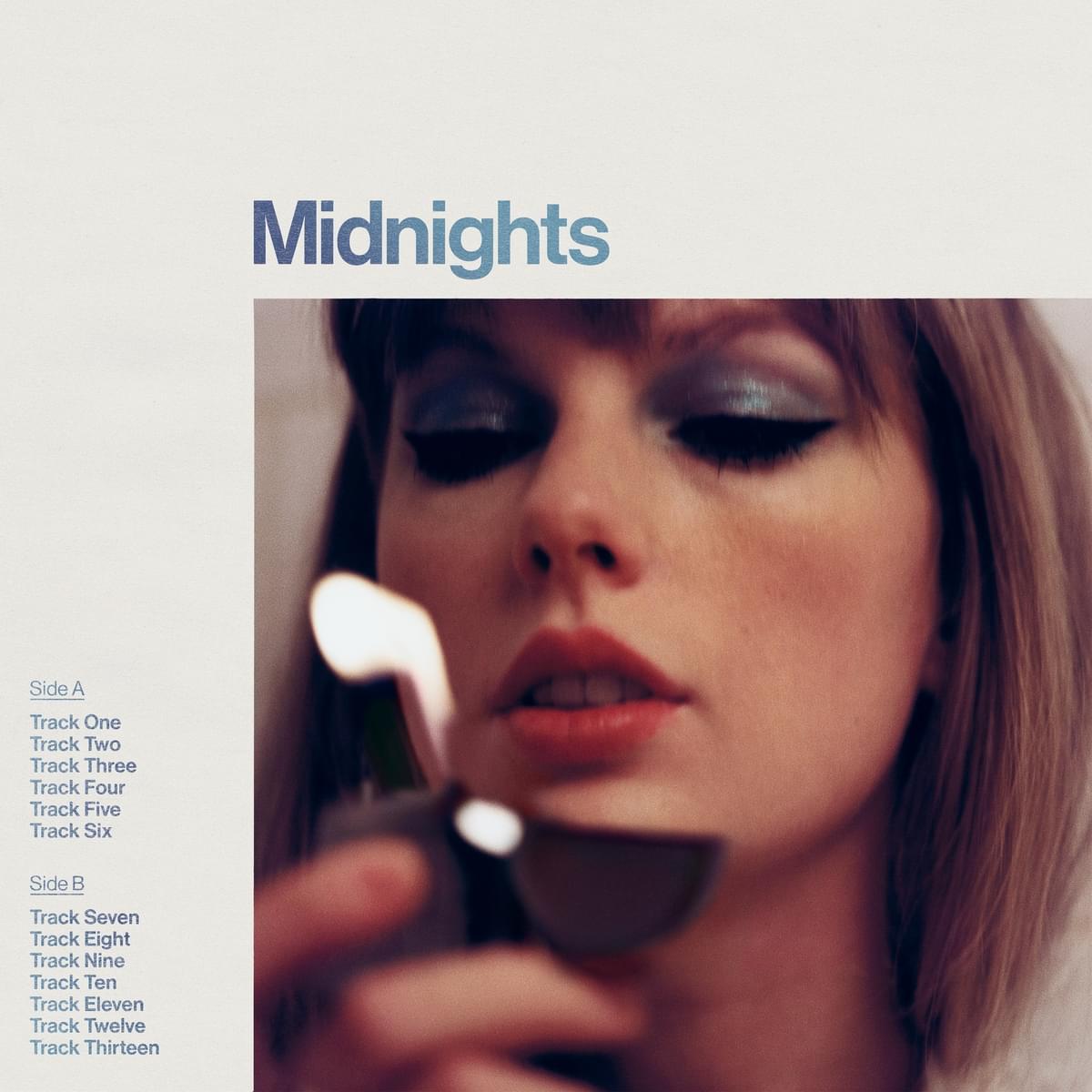 —
Elsewhere, there are moments that could fit comfortably on any of her last three albums, particularly the yelped exclamation marks that punctuate 'Bejeweled'. But the record crescendos on a suite of four songs that represent some of Swift's best songwriting work to date, replete with both the starry-eyed lyricism of Coldplay and the electro-pop vulnerability of MUNA; a feat accomplished without ever losing itself to either unearned sentimentality or boredom. The refrain of 'Labyrinth' ("I'm falling in love again") could easily sound mawkish in the wrong hands, for example, another by-the-numbers facsimile of queer pop done better elsewhere. Instead, it just sounds triumphant.
As a diary entry, defined by dark nights of the soul and cast in the same bluish-purple hues, 'Midnights' offers little of revelatory purpose to those who have yet to succumb to Swift's charms. For those already swayed by her craft, however, it may reasonably go on to be recognised as her best album to date, a reminder that magic prevails beyond the frustrations, fantasies and damnations she casts across her latest near-perfect body of work. "What if I told you none of it was accidental?" she sings on 'Mastermind', and the answer feels both easy and apt: "It was all by design."
8/10
Words: Matthew Neale