Lil Durk has been through it. The Chicago artist may have taken the drill sound international, but success counts for little when you lose as much as he has. The deaths of brother DTHang and close friend King Von came within just a few months, plunging him into unimaginable grief. Music, as ever, became a point of solace – new album 'Almost Healed' is explicitly dubbed an act of therapy, and it's the sound of someone getting a lot off their chest.
Opening with the shockingly intimate spoken word of 'Therapy Session', Lil Durk finds strength in those around him. Alicia Keys lends her voice to the opener, before the record pivots into the tense, taut drill sound of 'Pelle Coat'. J Cole's excellent feature on 'All My Life' lifts the project still further, before the darkness of 'Never Again' takes things in a more introspective direction.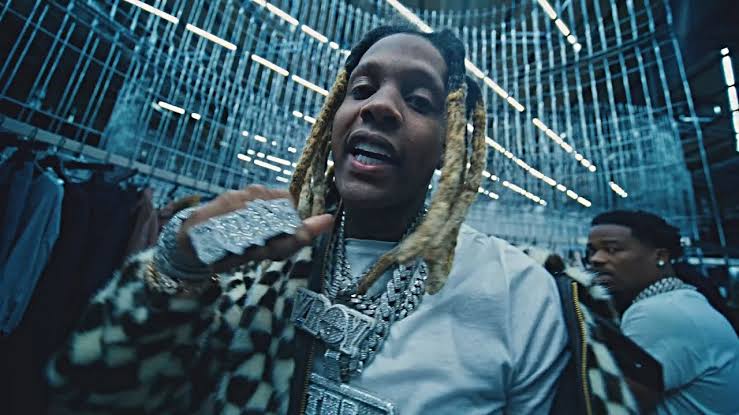 'Put Em On Ice' serves as a warning, before a flurry of features lights up the album's mid section. Chief Wuk appears on the dichotomous 'Big Dawg', a track that moves between swagger and chills. Future bolstered the piano palette of 'Never Imagined', while 21 Savage loans some ammunition to 'War Bout It'.
With 21 tracks on display, Lil Durk clearly has a lot to unload. He's justified in utilising this length – he's got a great deal to process, after all – but there are aspects that could be edited. The levity of 'Dru Hill' and 'Sad Songs' are sometimes jarring amid the displays of grief and vengeance, and while light is needed the mixture doesn't quite sit right. Equally, while some features work perfectly – an affecting posthumous Juice WRLD, for example – not everything lands.
Yet perhaps it's asking too much of Lil Durk to perfectly express his grief. 'Almost Healed' feels like a necessary part of his process; at its best, it's a dark, moving work by one of drill's most technically gifted MCs.
7/10
Words: Robin Murray