"It's not a throwback record," frontman Patrick Stump warns ahead of Fall Out Boy's eighth studio album, 'So Much (For) Stardust', a record that continues the quartets fresh and creative approach to their brand of pop-imbued punk, stressing how they will never do things by halves. They're older now. They have lived; although they may be looking back in more ways than one – we're talking about teaming up with Fueled By Ramen, something no one's seen since 2003's debut 'Take This To Your Grave' rather than returning to their beloved emo roots – their latest body of work appears to be learning from their past, expanding on it, and it's all we could want and more. 
Kicking the album off in great fashion, lead single 'Love From The Other Side' picks up where 2018's 'MANIA' left off. The angsty track, which is a certified banger from the get-go, begins with delicate piano keys and a cinematic string arrangement before the heavy guitars and drums come swaggering in. The bands trademark of quick-witted lyrics also remain as Stump sings along with an angry edge, proclaiming "I'd never go / I just want to be invited," before he is "sending my love from the other side of the apocalypse," something that will have everyone screaming along given the chance.
—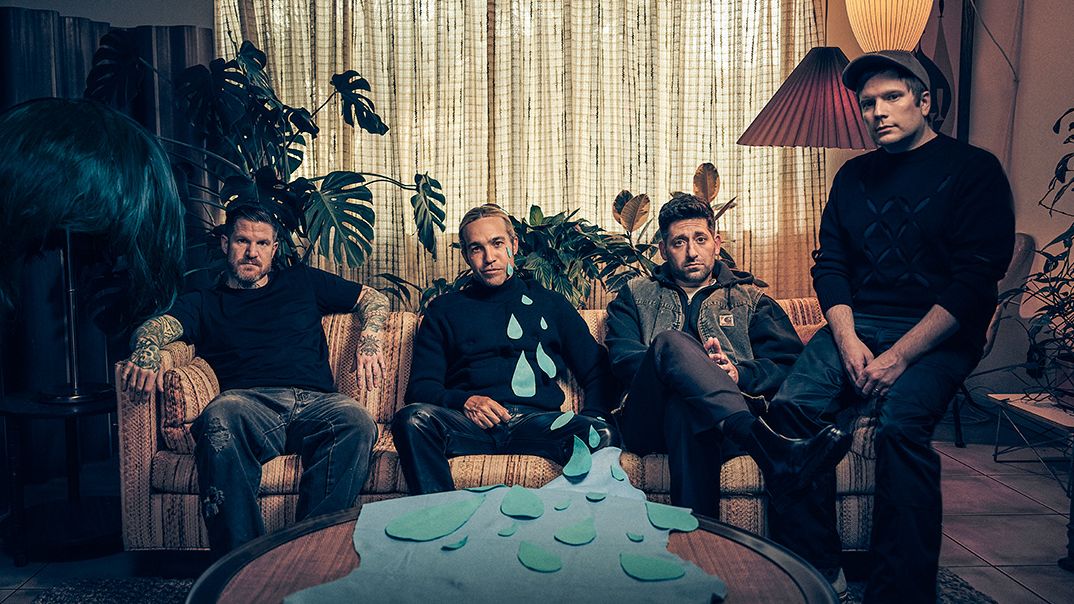 —
As they pull themselves back into the pop-punk realm they helped create more than two decades ago, 'So Much (For) Stardust', often winds up feeling like a glorious road back to the bands earlier days with tracks such as 'What A Time To Be Alive' and 'So Good Right Now' leaning into its crowning sentiments. Rooted in posi-rock, the Daft Punk-inspired 'What A Time To Be Alive' is laced with jazz-hand rhythms, indulgent orchestral arrangements, and harmonised guitars – all of which appear to be the Stump's influence seeing as his 2011 solo project, 'Soul Punk', is ridiculed with similar styles – whereas the jaunty 'So Good Right Now', a joyous '60s romp, delivers the party feels with its addictive toe-tapping, head-bopping beat.
By the time the bombastic and addictive title-track closes things out, Fall Out Boy have achieved something remarkable. They have managed to embrace nostalgia in a way that pushes forward rather than sees them slipping back into the cliché of reliving their glory days; as a result, they have achieved a sound that is rigorously maintained despite the wide array of influences track-to-track. From the heaps of orchestral, cinematic arrangements ('Love From The Other Side', 'I Am My Own Muse', and 'What A Time To Be Alive') to the multitude of soaring, stadium-sized choruses ('Heartbreak Feels So Good', 'Heaven, Iowa', and 'So Good Right Now'), 'So Much (For) Stardust's main takeaway is that the five-year wait was more than worth it and Fall Out Boy are finally back, bigger and better than ever. 
8/10
Words: Shannon Garner
—