There may not be a more apt lyrical statement better suited to address the gaping moral hole in Britain's current political establishment than the anguished cries of "have some f*cking empathy!" heard on 'Leech', the acerbic centrepiece of Dream Wife's latest effort 'Social Lubrication'. Brutal in its simplicity but thrilling in execution, the record sees the London-based punk trio continue their impressive ascendency.
The taut rhythms and muscular riffs of opener 'Kick In The Teeth' are a potent reminder of the band's dynamism and elsewhere there's a clear attempt to more closely replicate the energy of their infamously anarchic live shows. It's mostly successful, although some of the sonic experiments aren't quite as impactful.
—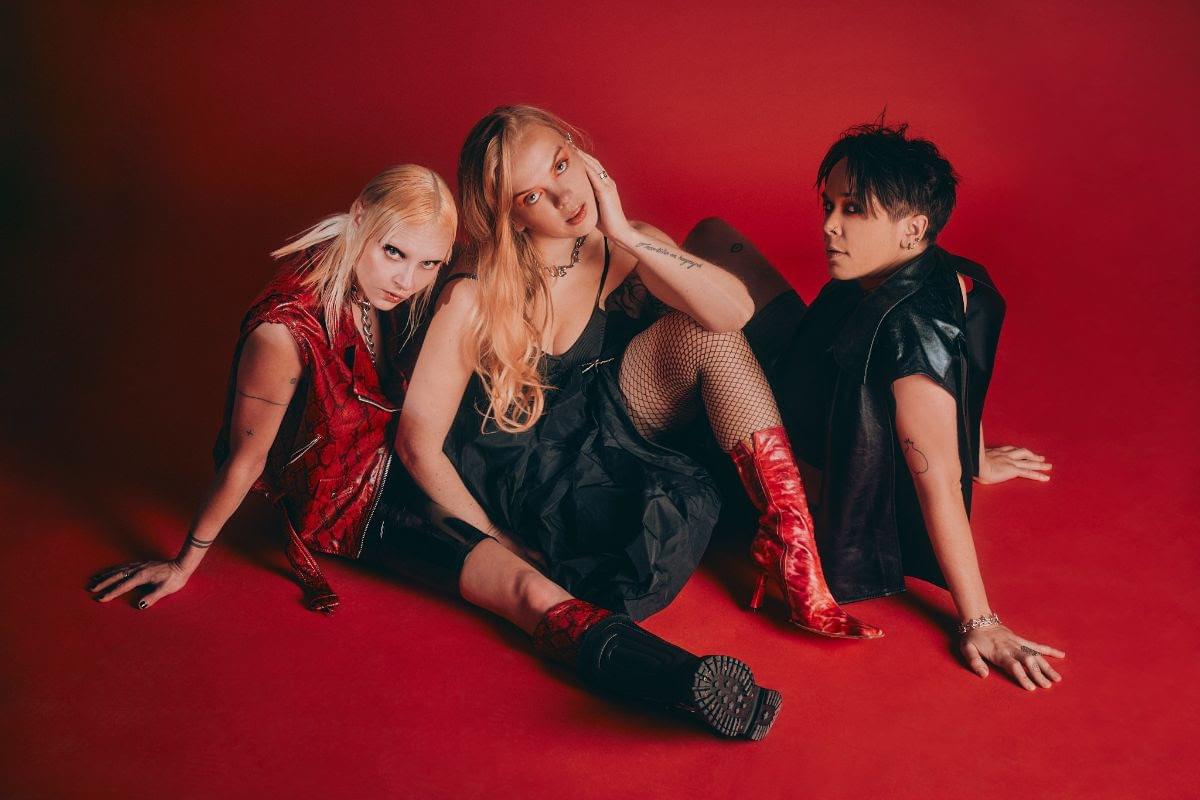 —
'Mascara' maintains a steady tempo in its verses before launching into choruses that channel 80s new wave pop, littered with glittering guitar arpeggios. Meanwhile, closer 'Orbit' oozes with effortless cool as the trio, led by Rakel Mjöll's powerful vocal work, circle an audacious, angular groove.
Dream Wife particularly excel when switching giddily between riotous, patriarchal disruption – as on the aforementioned 'Leech' – and the arch, biting wit of single 'Hot (Don't Date A Musician)'. This makes penultimate track 'Honestly' feel somewhat out of place. It's undeniably pretty, but the meandering arrangement presents an unnecessary detour on an otherwise entertaining ride.
'Social Lubrication' carries all the raw, essential components of what make Dream Wife such a well celebrated act while remaining remarkably self-assured and polished, even if the trio don't greatly expand on their recognised formula.
7/10
Words: Luke Winstanley