Blackpink has finally arrived back in your area. After releasing their first full length album 'The Album' back in 2020, Jennie, Lisa, Rosé and Jisoo took time to explore different avenues of interest. For fans the lack of content felt neverending, to the point where it basically became a meme on K-pop twitter. However, now one of the world's biggest pop groups have graced us with their second album, 'Born Pink'. Essentially a ball of fire, 'Born Pink' gifts fans a mixture of commanding hip-hop tracks, satisfying pop tracks and affecting piano ballads.
With an ominous chant hypnotically calling the name "Blackpink" the album's first track, 'Pink Venom' begins. Released several weeks ago, 'Pink Venom' was the first taste of Blackpink's second album and introduced 'Born Pink's continuous theme of empowerment. 'Pink Venom' appears to give subtle nods to Rihanna's 'Pon de Replay' and The Notorious B.I.G's 'Kick in the Door', reiterating the group's focus on hip-hop.
Second track 'Shut Down' is a triumph. It feels simple in its components. A violin combined with a heavy bass leads throughout with gun shot effects dropping in when needed. Yet it is the presence of the members that demands attention. Lisa and Jennie provide commanding verses, yet it is Jisoo's surprise rap verse that protrudes.
—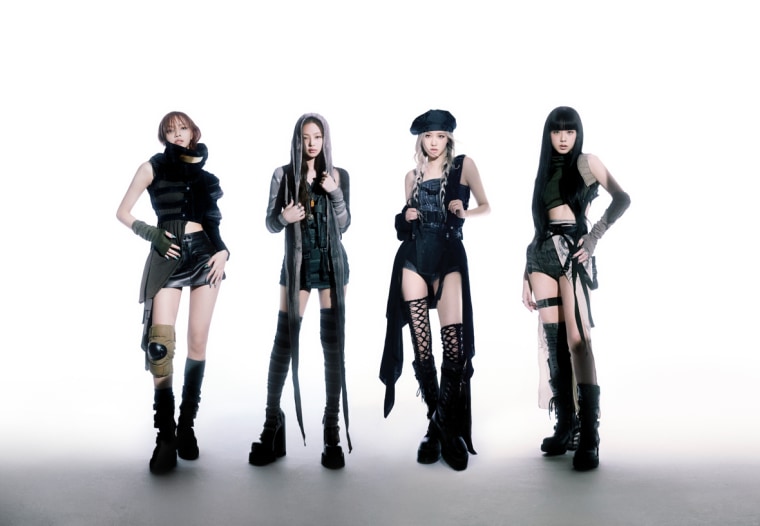 —
'Typa Girl' again leans into the theme of empowerment. A child-like synth is suddenly interupted by a harsh piano chord. After a brief silence the four members each take a turn delivering a dominant line. 'Typa Girl' is hard-hitting both lyrically and production wise. A trap beat bombards the track, whilst lyrics such as "I bring money to the table, not your dinner" creates an impressive sting.
The second half of 'Born Pink' is replete with emotionally charged ballads. 'Hard To Love' is led by a gentle piano that eventually builds up into a disco track assisted by a funk inspired guitar. Utilising Rosé's seasoned vocals, 'Hard To Love' has the potential to make a great pop song, yet lacks some lyrical depth. 'The Happiest Girl' utilises a melancholy tune to describe a desire to be happy in the face of adversity. With 'Tally' Blackpink present their free spirit as they openly speak about the importance of being yourself through the use of a rock infused ballad.
'Born Pink' clearly signifies a shift within Blackpink. Compared to 'The Album', the group have clearly worked on clarifying what sounds they want to venture into and taken the time to craft songs that feel rounded and complete. As a group Jennie, Lisa, Rosé and Jisoo appear as strong as ever. Their confidence and grip they have on an audience is unmatched not only in K-pop, but throughout the pop sphere. 'Born Pink' is just another arrow to Blackpink's already packed bow.
7/10
Words: Abbie Aitken
—