aespa is arguably one of the most fascinating group concepts within K-pop. Their name being a combination of ae (avatar + experience) and the word 'aspect' symbolising the notion of meeting another self in a new world, the group is a consequence of a technological age and life within the evergrowing metaverse. Members KARINA, WINTER, NINGGING and GISELLE debuted in 2020 and have quickly become one of the fastest growing K-pop girl groups in recent years. 'Girls – The 2nd Mini Album' projects aespa into a whole new realm. Compared to previous releases, 'Girls' sees the group dip their toes into a host of new genres, yet keeps their futuristic sound as their main focal point.
Lead single 'Girls' feels metallic. A sheen of slick guitars and aggressive synths entrance a listener. The track exudes power, guided through the powerhouse vocals of NINGNING and WINTER and orchestrated by the assured rapping of GISELLE and KARINA. An abrasive techno-esque drop creates imagery of combat, aligning with the track's music video that displays the group fighting an online menace.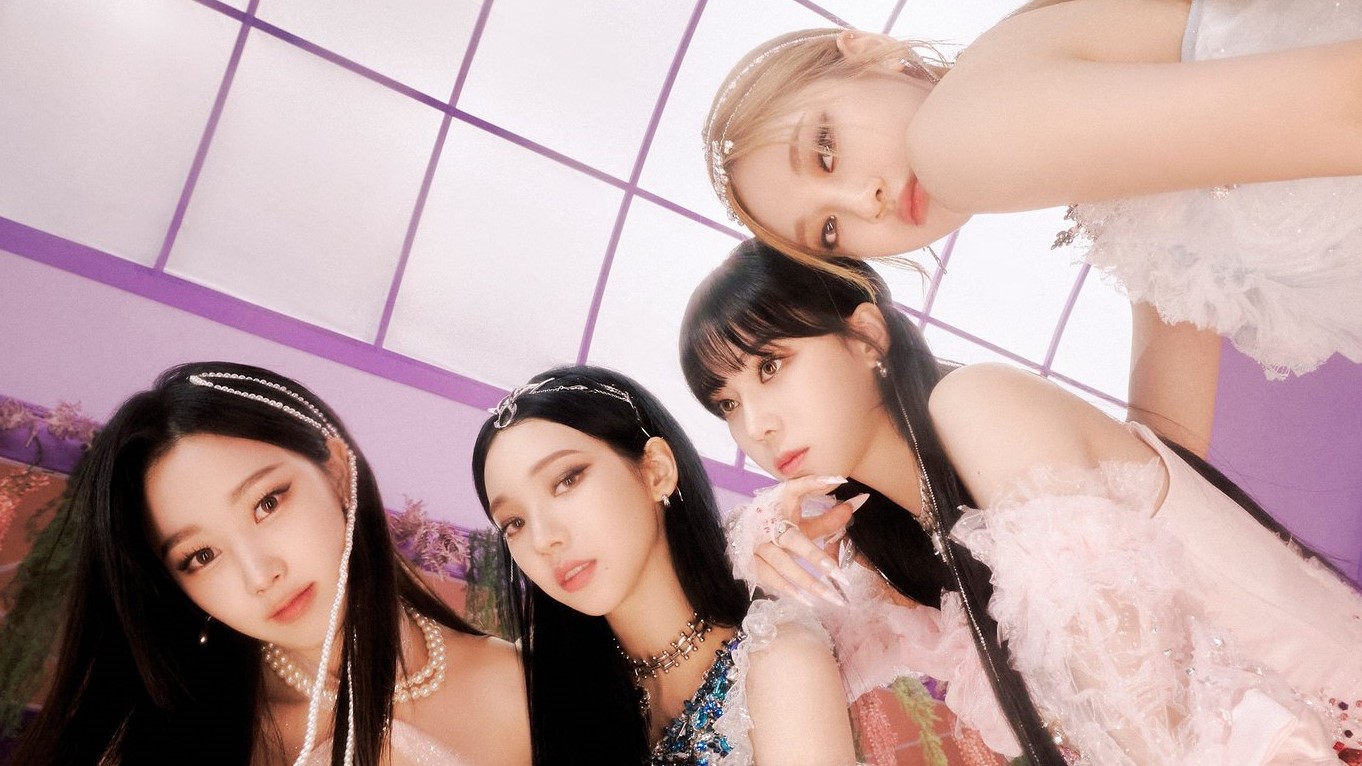 'Life's too short' is an anthem of self-assurance. A commentary on the online community and trolling. Being aespa's debut English-language song, it trickles away from the sci-fi sounding tracks we are used to and instead begins with a simple guitar riff. It describes the group's attitude to the hate that they recieve online and their lack of care towards it.
'ICU' welcomes a soothing ballad brimming with friendship and alliance. A folk-like guitar changes the tempo of the energetic project. 'ICU' gives the group's vocals a chance to impress. Even rappers Karina and Giselle are indestigushable from the experienced vocals of Winter and Ningning.
Closing with a remake of the 1998 hit by K-pop legends S.E.S, 'Dreams Come True' highlights aespa's investment in futuristic asthetic whilst paying homage to the captivating original. 'Girls – The 2nd Mini Album' demonstrates an advancement of aespa as artists. It has solidified the group's creative intentions whilst also illustrating their ability at owning other concepts. For a group that debuted two years ago, aespa have cultivated their concept and monopolised their futuristic/sci-fi world, an impressive feat that has only just begun.
7/10
Words: Abbie Aitken