El-P and Killer Mike have released a new Run The Jewels kids range.
The duo unite for the four-piece limited edition collection, crafted alongside ABC kids wear.
The infant capsule is absolutely adorable, with RTJr (see what they did there?) boasting RTJ Hand hoodie, a Cars long sleeve t-shirt, Vintage and Big Buick t-shirts.
Check out a cute-as-hell image up top, and one below, too.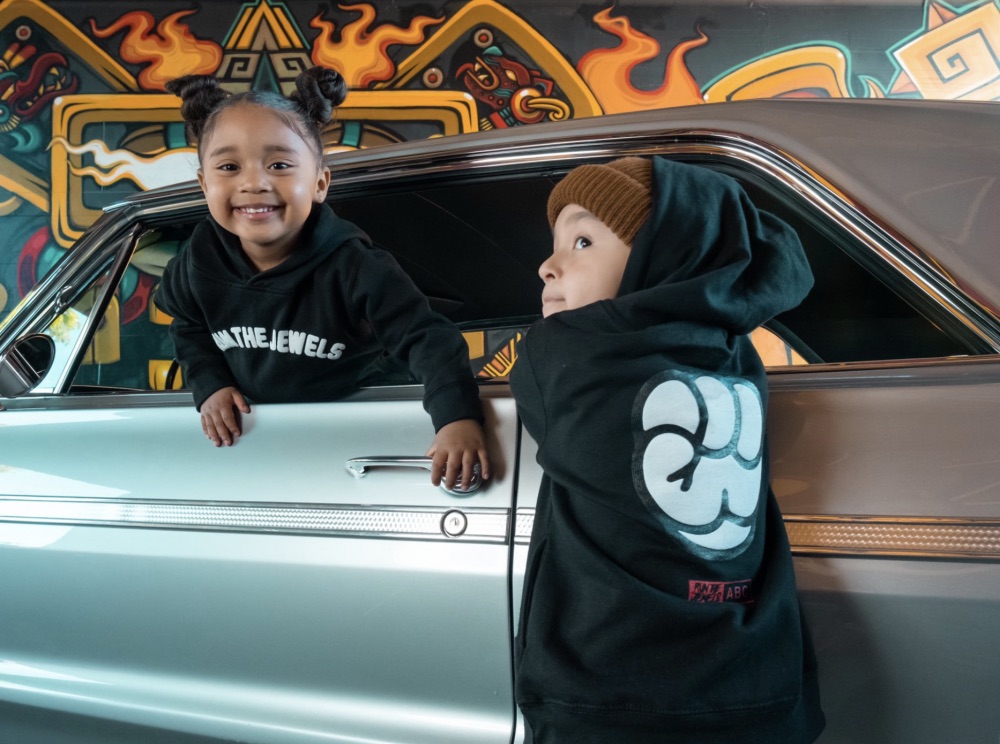 The catch? It's only available in the United States – check out the range HERE.
Join us on the ad-free creative social network Vero, as we get under the skin of global cultural happenings. Follow Clash Magazine as we skip merrily between clubs, concerts, interviews and photo shoots. Get backstage sneak peeks, exclusive content and access to Clash Live events and a true view into our world as the fun and games unfold.