"Do you think there's southerners who wish that they were northern? We're all weekend zombies drinking through the boredom…"
Low Hummer's new single 'Take Arms' is a song that pokes fun at a north/south divide within England, it's a single you could be forgiven to believe has been written and recorded over the past month as a reaction to the current political climate within the country.
But in truth, it's the first song we wrote together, when we first began almost two years ago, and the topic has never been far from our minds.
– – –
– – –
The north/south divide has been a sensitive subject across the country for years. As a musician and promoter within the city of Hull, I've debated this divide with many artists, managers, agents and industry professionals over the course of the past decade.
Many up north believe the financial support during the pandemic has been severely lacking, the communication to MP's and local council members laughable, with no time frame for when the implemented tiered lockdowns would be over, putting event and hospitality businesses within this region in an impossible situation.
The fact that we are now facing a second lockdown with the re-introduction of an 80% furlough scheme, only a week after a much-reduced rate was imposed for the city of Manchester, has not helped the feeling of 'us v them'.
But before this, the north/south divide had long been discussed. It's been an issue economically and culturally for years, and has much to do with isolation, as it does regarding a national problem towards class stigma's (highlighted recently by students who explained their experience of being bullied due to their accents during their time at University).
Whilst the talking points so far have rightly revolved around Manchester and Liverpool who have been severely impacted by the tiered system elements of the pandemic, there are many northern towns and cities who are far more isolated, and perhaps do not have the networks, support, the financial knowhow or a loud enough voice to continue surviving through such turbulent times.
– – –
– – –
Northern cities and towns, including those that cling to the English shoreline, geographically find themselves distanced from crucial links, but have defied the odds and financial constraints for many years, and created some incredible music communities, despite being unnoticed to the majority of the rest of the country.
Radio 6 Music DJ Steve Lamacq echoed these thoughts in an interview with the Independent in 2013.
"I think we've had a bit of a history in Britain of ignoring our own music at times. It happened during grunge and again now. There is a weird fascination among some parts of the media with who's cool on the American blogs, at the expense of things on our own doorstep," he said. "I think around places like Hull, Sheffield, York and further north, through Manchester and up to Scotland – I'm sure there are things going on, but the spotlight's not being shone there."
This is NOT a diss at the South, a beautiful place of the world that has incredible heritage for fantastic music and brilliant art. I've played incredible venues down south and met the most down to earth people whilst performing in bands. My Mum's half of my family are from the south west so I grew up visiting the gorgeous rolling hills (of which we don't have too many of in Hull!) on the way to Bath. I don't get that way often, but when I do I have a comforting sense of home.
I've also promoted shows with southern artists who have made it their prerogative to play a city like Hull and to develop a loyal fanbase here that has lasted decades.
The incredible work of independent radio DJ's, writers, publications, BBC Introducing, labels, venues and promoters across the entire country, alongside the likes of Lamacq, Huw Stephens, Tom Robinson and Jack Saunders to name just a few, have all helped northern bands find their way into the industry.
However, the number of successful artists from up north is still few and far between, and I do not imagine that during a time where the whole industry is on its knees, that the spotlight will shine further north any time soon.
– – –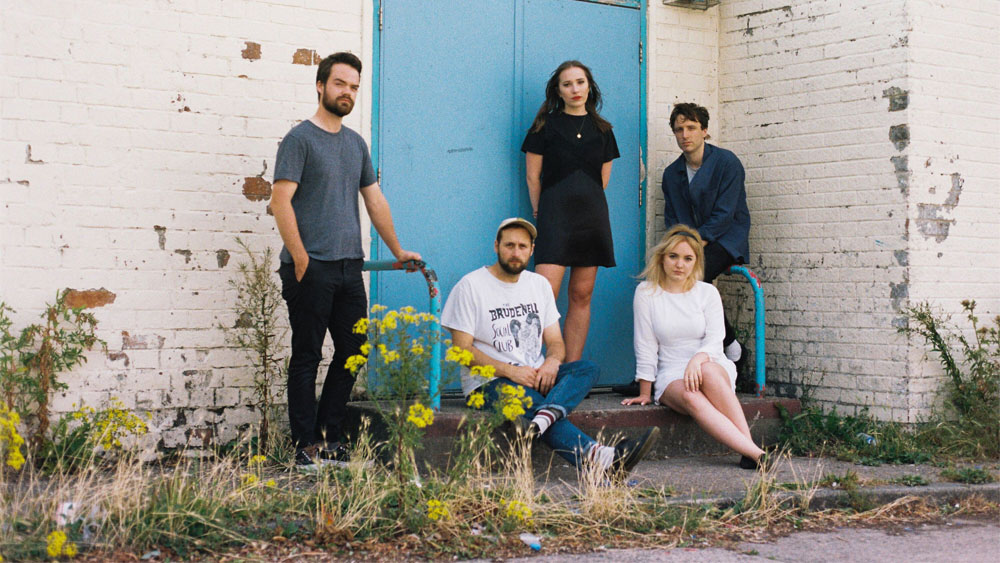 – – –
Now more than ever, small music communities in the north are in real danger of disappearing entirely, with independent businesses already closing down, destroying vital and necessary resources for your favourite band to fight their way to being discovered.
It's not all doom and gloom. What has been apparent through lockdown, is there may be the beginnings of a unification of the north in a range of industries.
Conversations with my hometown and neighbouring cities music scenes just didn't exist years ago, but due to COVID 19, networking between the north has become a new normal, and now more than ever, we have an opportunity to provide a spotlight and create a touring map across the North for young bands to learn their trade and build a fanbase.
– – –
– – –
Hull – A City In Transition
Titled the UK's 'crappest' town in 2003, my hometown of Hull has been subject to plenty of trauma over the decades.
Hull was the forgotten front of the Blitz in the second world war and through the 70s and 80s, the death of the fishing trade hit the city hard.
With low levels of employment and a less than appealing life expectancy for the region's residents, Hull is at the end of the M62, and an hour away from its largest neighbour, Leeds. The city is isolated, and like many towns and cities up north, Hull is a final destination before you reach water, once deemed as 'the end of the line' by our famous adopted poet Philip Larkin.
Thankfully, this isolation from others has created a determination, and down to its own people, Hull has become a city in transition.
The past couple of decades have seen the city centre rejuvenated. A football club which has flirted with the top tier of English football, new stadiums and two top rugby teams, Hull has new shopping centres, a revived train station and revitalised theatres, new marketplaces, with independent businesses popping up around Hull's refurbished marina.
The likes of bands like The Paddington's in the noughties, through to Life and bdrmm in 2020 have managed to tour the world, release critically acclaimed albums and have left a lasting imprint within the city – a reminder that it is possible to be from Hull and reach a mass audience.
We've created our own festivals that focus on amazing art and culture, from the likes of Freedom Festival to Humber Street Sesh, both recognising incredible regional art and music to hundreds of thousands of people every year.
And of course, all of that hard work led to Hull being given the City of Culture title in 2017, leading to many years of people saying 'where's that then?'
– – –
– – –
Generally, throughout this long process, the city's atmosphere has become one of pride. However, COVID19 could have killed off the decades of good work to build the city's profile. If London can't manage to look after its own heritage with countless venues making way to high rise flats over recent years, then what chance did Hull have during such troubling times?
The legendary Welly Club and The Polar Bear, two venues steeped in history for original music and night life, have had to close their doors (the fight for both to re-open is not over , feel free to follow the link to The Polar Bear crowdfunder).
Grants have been forthcoming and helped theatre and music companies just about keep afloat in 2020.
Along with a selection of great venues and theatres, Hull has also so far managed to hold onto a beautiful and essential venue to our country, The New Adelphi Club, which has seen the likes of Radiohead and Oasis among countless others play on their way to bigger things.
And at the other end of the capacity spectrum, The Bonus Arena, still a relatively new venue in Hull, gives the city its first taste of internationally recognised artists coming to the city of Hull on a regular basis with its 3,000 capacity.
We've even seen a new venue pop up within the city during the first lockdown, a 300 capacity venue, 'Social', has managed to weather the pandemic storm, with the potential to be a crucial venue for the city's music scene.
We've survived Covid so far, mainly thanks to individuals in the city, taking it upon themselves to raise their own awareness and skills to keep the city flourishing.
A handful of people have learnt on the job and become adaptable to survive in a city that struggles economically with limited job prospects within the creative sector, to keep venues open, and keep it's music scene alive.
– – –
– – –
What if we hadn't been through this transition?
Further north, the likes of Middlesbrough, other coastal towns around us like Grimsby, and even more central, and traditionally more tourist friendly towns like York, will most likely rely on just a handful of members within their community to provide a spotlight for local talent.
These people will run multiple job roles to keep their venues and companies afloat, and may not have the crucial links to realise what funding is available, or the understanding to write the necessary jargon and vocabulary you need, to be successful in receiving government grants and art council bids.
We could lose thousands of amazing bands who would play in a crucial venue within these areas due to neglect and lack of awareness from the industry and the governments lack of awareness to make sure correct amounts of funding finds its way to crucial community art projects.
A northern state of mind
Regardless of the economic troubles we face as a country, the north will rally around to look after each other. – We must stick together and combat the difficulties we have as northern music towns to continue to survive.
The 'you should move to London speech'
A fairly common conversation for anyone living up North that has ambitions of being creative, parents, friends and work colleagues telling them to move down south in order to have any chance of a job within music. Due to the lack of infrastructure and opportunities within the music sector, our young people are given the grim impression that leaving a hometown with its beautiful marina, cultural art spaces, and honest, friendly people, to pursue a shit one room flat in London until their 40s, is their only opportunity to be within a creative role in society.
I've been around Hull's art and music scene for over ten years, I've seen many leave in the hope they can find work, and many return when they realise how difficult the rest of the countries price of living is in contrast to ours.
But at home, it's obviously still tough. For bands and artists in a place like Hull, the likes of a label A&R looking for new artists up here are very slim, meaning many artists reach a point where they can no longer develop without help for the next step, and stagnate.
We have to create a network for talented artists up north, to find their way across the motorways that link us, to develop their understanding of stage craft in new cities that can help naturally grow their audience within the industry.
And to those people that do leave city's like ours to find more steady music roles, we need to keep engaged with them, so that we can continue to build connections which will benefit from their understanding of how the global industry operates.
– – –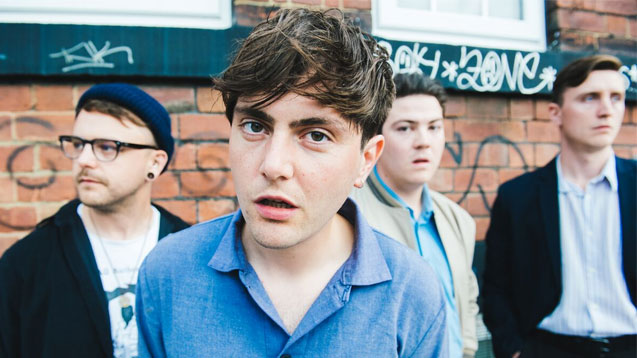 – – –
'We don't want to travel that far north'
Many bands worldwide and nationally visit the many beautiful venues up north. But if you're a promoter hosting an event, or a new venue hoping to raise national awareness to your cause, be advised that there's still plenty of artists who haven't got what it takes to do it on a cold, windy Tuesday night in Hull.
Furthermore, if you're putting anything good on up north, or perhaps hoping to tempt someone up from London to see your show, beware that dragging the industry up to see you is going to be hard work. And it's hard to blame anyone. The likes of Great Escape Festival in Brighton are an hour drive away from the capital, it cherry picks some of the finest hundreds of new bands from across the globe for you to watch in a cosey venue, it's usually dead sunny and the pier's not bad for a day out.
The likes of The Brudenell in Leeds however, has consistently provided a fantastic programme of music and art, in a unique venue, making it a regular spot for travelling music fans and industry from the south along with great exciting artists worldwide. It's rightfully won awards for the work it does within West Yorkshire, and has become a flagbearer as a northern venue that can attract incredible artists from across the globe.
If we build it, they will come, bands that had once decided against a midweek trip up north may find themselves playing their favourite night of their tour in the likes of Sheffield or Stockton if we continue to provide the services we know are great up here.
– – –
– – –
'What do you mean you don't have chip spice?'
The north must communicate. Crucial links are forging, thanks to the likes of the music venues trust, as well as the regional music trust, alongside many others. Labels, promoters, and artists are engaging with other cities and creating vital links during unprecedented times.
This shows we can look after each other, we're northern after all, it's our approach to be friendly and help each other out. Times are tough, but up in the cold windy north, when haven't times been hard? All of our city's face different challenges, but all of us are steeped in musical heritage, with countless bands, venues and acts that have forged themselves into the makeup of the country. Competition is always welcome, but we should raise awareness for all thing's that can benefit each other, things like music grants, network opportunities, vital connections and seminars that can make sure nobody's left out of the conversation.
If we give in, we lose out on some incredible home-grown talent, our amazing artists and music are the cities venue's bread and butter and keep a thriving music scene alive. Many of the north's artists don't make it nationally but if we continue to engage in our local community, at the very least you will find your new favourite band. And southerners can help us too. Come up north, play a show, watch a band, we'll look after you! We'll show you what real fish and chips is like. it could be a pretty chilly day out but Hull's chip spice will blow your mind.
In fact, my first call to arms, let's make chip spice available across the north, and then London, we're coming for you! – The divide within the music industry is not going away, but in 2020, we can create links to benefit all and unite the north.
– – –
Follow Low Hummer online HERE.
Join us on the ad-free creative social network Vero, as we get under the skin of global cultural happenings. Follow Clash Magazine as we skip merrily between clubs, concerts, interviews and photo shoots. Get backstage sneak peeks, exclusive content and access to Clash Live events and a true view into our world as the fun and games unfold.