"There's Always Pressure!" Russ Millions Opens Up
The drill trailblazer is aiming for longevity...
When it comes to Drill music's commercial viability, few have done more for the genre than South London's Russ Millions. After all, this is the man that landed Drill's first #1 song with the viral hit 'Body'. Prior to Russ' introduction to the game it seemed, let's just say "unlikely", that the masses would take to the menacing sound and sometimes even more menacing content of Drill tracks. But for Russ, making music is about fun. It's that fun that works as the key ingredient in his chart-topping formula.
"Making it? I enjoyed it, it was loads of fun", he says when Clash asks about the process of making 'One Of A Kind', his debut mixtape. "You see my job – I don't see it as work, it's more fun for me so [throughout] making the tape I enjoyed it."
It's easy to believe – check out the video to his latest single 'Dancer' (featuring Noizy, RondoDaSosa & Capo Plaza) or 'Detty' from the mixtape and see Russ busting all the moves, all the while wearing a genuine, huge grin. In fact, the entire 'One Of A Kind' tape is an open invite to join in the fun that Russ himself is having. Which begs the question, how come the chart-topper hasn't put out a project until now? "Everything [released before this project] was me jumping in the booth and putting it out. I've just learned how to distribute independently, but with all the other stuff no thought, no promo, went into it – I was just seeing how strong my fanbase was at that time. So I would class this as my first actual project."
—
—
An artist that made a habit of charting before releasing a properly thought-out project. You might guess that the enjoyment of making the mixtape might be accompanied by a lingering pressure from his label to return to the summit of the charts. But for Russ, that feeling resonates internally more so than it does from any outside place; "There's always pressure because – forget what my label wants – I want the best of myself anyway. So I want the best numbers and to get the best results. Obviously sometimes there's stuff that's outside your control. So there is pressure cos obviously I don't wanna be a bum [laughs]."
Clash puts it to him that he's driven by the high standards he has for himself. "Yeah, literally. Having high standards for yourself, being motivated innit. I don't wanna get too complacent."
—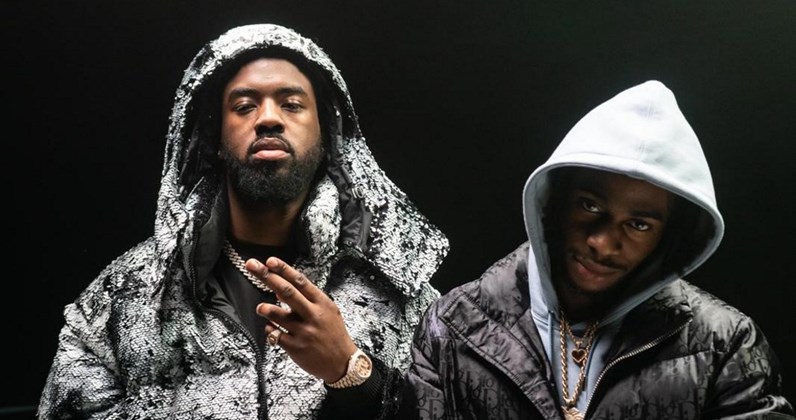 —
Early on in our talk Russ says that he didn't intend to impact Drill as he did; "I was just being myself and I was just doing what I wanted to do and what I felt like doing. It wasn't like I had a mission to try and make everyone switch up what they were doing."
But having arrived at this point, becoming one of the biggest names in a sound that's practiced by people as distant as Nairobi is from Northampton, questions of respect due start to arise. Feeling respected or disrespected can either pull artists into the complacent phase that Russ is careful to avoid, or act as a fire in their belly fuelling that motivation he's keen to sustain. But interestingly, the Lewisham born artist chooses to sit above it all, again opting to fuel his fire via an internal source.
"I don't want to say I don't want recognition because everyone likes recognition," he starts. "It's just like, what's done is done, innit. I just needs to do more. That's how I feel. So, at the time when I've done things, of course I was getting recognition and praises and all that stuff. But time goes on and that stuff happened yesterday. You just have to keep on doing stuff. I don't expect people to just keep praising me because I've done something a year or two years ago. I'm trying to show them that I've got more. I've got more to do. Literally, that's what I'm on."
—
—
After speaking openly about a bad record deal he signed early in his career, there was a point in which Russ was the subject of many a timeline discussion. But talk of music's business end isn't the sore spot; he's playful when I ask about the record label he founded – One Of A Kind Music – being an imprint existing under the Sony music umbrella. He laughs as he says "Nah brudda, my label is my label. Russ Millions is signed to Sony but Russ Millions is also signed to One Of A Kind Music. One Of A Kind music is signed to One of a Kind music and is under One Of A Kind music. [laughs again] But you never know though. In the future, you never know."
So why did he feel it important to start his own independent label?
"You know what it is – I want to help. Obviously not everyone has faith unless they see numbers and all that kind of stuff, I know how that is. So if I'm in a position where I can help people around me then that's what I wanna do. And also, I've always wanted to be running my own label. I don't wanna rap for ever, so. I wouldn't mind rapping forever if I'm that guy – if I'm the Michael Jackson of this then, yeah, so be it. [laughs] But yeah, I've got other plans as well."
—
'One Of A Kind' is out now.
Words: Dwayne Wilks
Photo Credit: Abbxstudios