The Best Music Books Of 2022
Creation and criticism go hand in hand. Almost from the moment art is created, it is being contextualised, re-framed, and understood. The Clash book shelves are littered with tomes we return to time after time, to help us greater appreciate our favourite work, and to also spur us forwards in our own writing. With that in mind, here's a brief list of the best music books 2022 had to offer.
It's actually a purple patch for music in the book publishing arena. A host of titles have come our way, not all of whom we could fit in here; punishing is diversifying as never before, opening up pathways for previously marginalised voices in the process.
It's an exciting time, and we hope this list introduces you to something new over the festive period.
—
7. The Listening Party Volume 2
How do you top Tim's Twitter Listening Party Book? By Volume II of The Listening Party Book of course! After another memorable year of Tim's Twitter Listening Parties which initiated mass-participation album replays over Twitter in the company of the artists who made them, 'Volume II' showcases 90 of those classic albums carefully selected by Tim Burgess himself.
From McCartney to Iron Maiden and from Joy Division to Bonnie Tyler and everyone in-between, this brilliant book is the ultimate tribute to these special music events that has unified and enthralled music lovers around the world. With a foreword from The Bangles' very own Susanna Hoffs, this book is a jubilant and fascinating look at some of the best albums (and indeed Listening Parties) that you might just want to revisit as you work your way through the book.
(Emma Harrison)
—
6. The Come Up: An Oral History Of The Rise Of Hip-Hop – Jonathan Abrams
The Come Up is a must-read for any hip-hop fans, as well as music lovers. New York Times bestseller Jonathan Abrams beautifully depicts the past, present and future of hip-hop in what is one of the best music reads you'll find.
This career highlight is a result of years of meticulous research into how hip-hop began almost half a century ago, now evolving into a genre and culture that dominates global music. Abrams is fully aware that this isn't a story he can solely tell, so has employed the words of 300 people involved in hip-hop, to tell its sweeping story. Get this one on the Christmas list before it's too late.
(Josh Crowe)
—
5. Surrender: 40 Songs, One Story – Bono
There's no doubt that U2's Bono is an exquisite storyteller and his debut book Surrender: 40 Songs, One Story is no exception. The '40' refers to U2 songs, each track evoking a memory, anecdote or reflection from the frontman's life. It's almost like hearing from a friend thanks to the book's relaxed and engaging approach.
This makes for a charming read, and soul-searching and self-examination aside, Bono has a disarming and endearing writing style. His encounters with everyone from Nelson Mandela to David Bowie make for fascinating reading. But Bono could probably make an interaction with a tree sound compelling.
Intimate, irreverent and unequivocally impassioned, Surrender goes far beyond Bono and U2's colossal journey to become one of the world's most influential rock bands, it also looks at family, politics, activism and so much more. This captivating book is a must-read for both U2 fans and music lovers in general.
(Emma Harrison)
—
4. Wayward – Vashti Bunyan
Vashti Bunyan's hallowed journey across the British Isles on a horse and cart is well worn. A singular moment in psychedelic folk, it resulted in her bewitching album 'Just Another Diamond Day', a record whose lightness of touch has spawned a legion of imitators.
What Wayward does best is peel back the veneer of myth to introduce some much-needed fact into the equation. Wonderfully well written, Vashti Bunyan is allowed space to reclaim her own story, probing family history, her unexpected brush with semi fame at the height of the 60s, and the cultural fascinations that drove her forwards.
A wonderfully enriching read, Wayward paints in the details of her decades away from the spotlight, as well as pointing to an exciting future. A colourful portrait of one of British music's most fascinating cult figures.
(Robin Murray)
—
3. Faith, Hope & Carnage – Nick Cave and Sean O'Hagan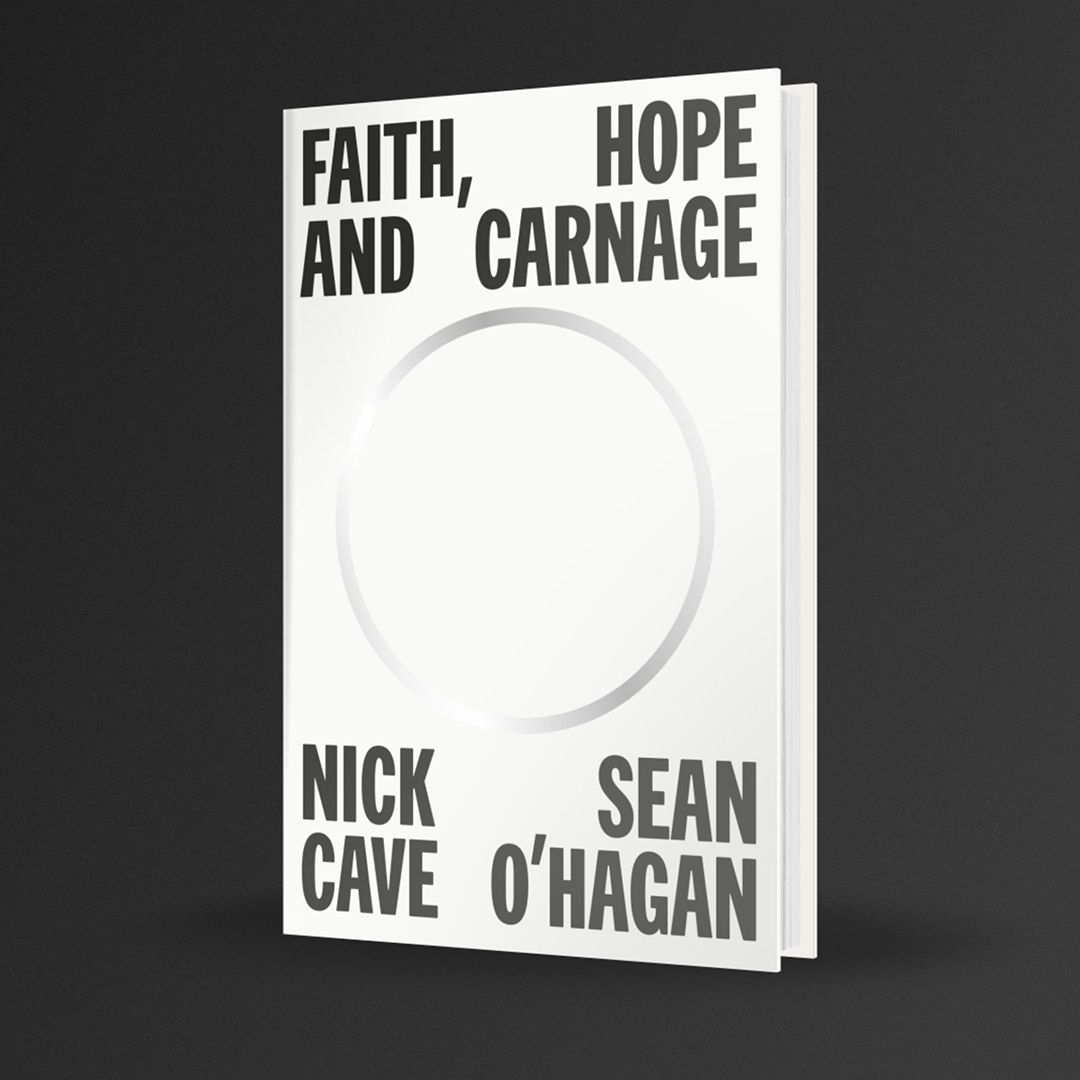 It's rare to see a Nick Cave interview. Despite becoming far more open and interweaving personal topics into his later work, his lines of communication remained pretty close apart from his own newsletter.
In Faith, Hope and Carnage the curtain came up on his inner life thanks to this extended serious of in-depth, no-hold-back conversation. Giving us inside into his relationship to religion, creating, lyric writing and where he was at with grief at the time (sadly, his son Jethro died as it went to print), it's a deeply moving read.
Swaying between candid and poetic, it was sometimes quite hard to believe that Nick Cave ACTUALLY writes like that when he manages deep laments about his wife Susie over a phone call. But then he mentioned that he wrote 'Into My Arms' in the early days of heroin withdrawal and it seems his art knows no limits or resistances.
(Lucy Harbron)
—
2. Ten Thousand Apologies: Fat White Family and The Miracle Of Failure – Lias Saudi, Adelle Stripe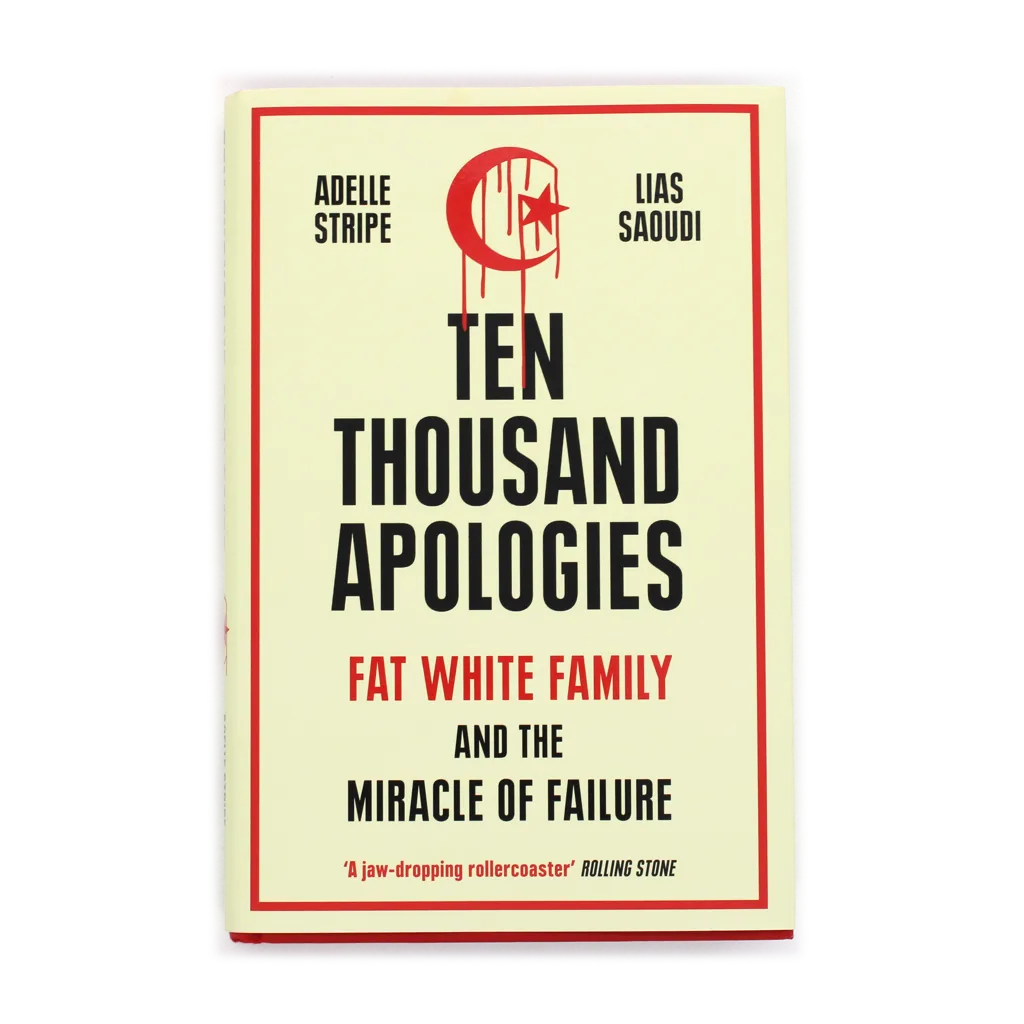 This book came to me after attending Liam Gallagher's Knebworth show this summer. Fat White Family's performance was nothing short of a frantic dervish. The show reflected much of their career, they wielded chaos in the palm of their hands, appearing as a sonic equivalent of marmite by splitting opinion.
This book takes you from the early days of sweat soaked basement gigs, to the drug-fuelled adventures as a group. Fat White Family are a band who've been through it all, and this book beautifully tells the tale. There is a real sense throughout of the mad genius that lies behind the band and has cemented them as one of the most important bands in mine and many others' lives. It's all written with a toothless grin and knowing nod to the irony of it all. This is the story of "a drug band with a rock problem".
(Josh Crowe)
—
1. Dilla Time – The Life And After-Life Of J Dilla; Dan Charnas
Dilla Time is not only the best music book I have read in 2022, it's also one of the best books about music I have ever read. Each page feels revelatory, taking you closer to one of the pivotal figures in the advancement of music in the past 30 years.
Dan Charnas is able to see Dilla's work in both personal and societal context, touching on the vast shifts inaugurated by file-sharing on the music industry. J Dilla is seen as a singular pioneer, but he's also able to piece together the networks that the Detroit artist assembled around him. Dispelling myths and introducing fresh truths, the author also includes percussive exercises to greater enable the reader to unpick the deft experimentation that exists within some of Dilla's classic beats.
Tracing the central figure from childhood, through Slum Village, touching on fame and existing on the margins, Dilla Time is an incredible experience. A truly thrilling, inspiring read, it shines his work in fresh light, bringing neglected aspects of his catalogue forward to sit alongside those totemic greats. A book that seemingly took four years and hundreds of interviews to complete, the raft of detail on display never gets tiring. Written with enormous passion, Dilla Time is an emphatic labour of love towards an artist whose worth only increases with each passing day.
(Robin Murray)