Music, Mental Health, And You: Billy Lockett Writes For Clash
"Don't forget the reason you decided to do this..."
Billy Lockett has a unique ability to connect with fans. Just look at his career to date – from Northampton to the world, he's racked up well over 100 million streams, supporting everyone from Lana Del Rey to Lewis Capaldi in the process.
Invited to appear on The Late Late Show with James Corden, his music has spread the old fashioned way – through word of mouth. A powerful live performer, Billy recently sold out London's Islington Assembly Hall, and his new album 'Abdington Grove' is out on February 17th.
Singles like 'Freaking Out' and the tender ballad 'Last Thing On Your Mind' have stretched his artistry, while new single 'You're Not Alone' lands tomorrow (December 9th).
Ahead of this, Billy Lockett has written for Clash, discussing his music, mental health, and how we can all learn to look out for one another.
—
—
Keeping your mental health in check as a musician can be a struggle if I'm honest, I think the constant worries of "am I good enough?" or "does it even matter if I'm good enough?" can send you crazy.
The unknown feeling is on one hand what drives you, but also I find it makes the goal feel impossible to reach sometimes. For me, it's all about looking at things day by day, taking little steps, and setting yourself attainable realistic goals. This job is all about waves and knowing how to enjoy the moments when things aren't going so crazy, as well as when they are.
I found that focusing on the simple things was a game changer, like focusing on the music; focus on things you can control like writing a good song or making a great video. Ignoring the voice saying "I hope this does well" has been a breakthrough, because let's be honest, no matter how hard you try to work things out in this business, it's a bit of a gamble; so I just focus on making the best art I can and then let everyone else decide if it's good or not while I'm making the next thing.
Imposter syndrome is something I experienced a lot in the first half of my career, but after doing this for so long and working so hard, luckily I feel very experienced in everything now. There's always a lot more to learn and making mistakes are brilliant in self-development, but overall the imposter syndrome has gone away in my head now. I feel like I'm at the beginning of a new wave in my career, and I have a feeling this wave is gonna be a lot bigger than anything I've had before, and I'm so ready for it.
—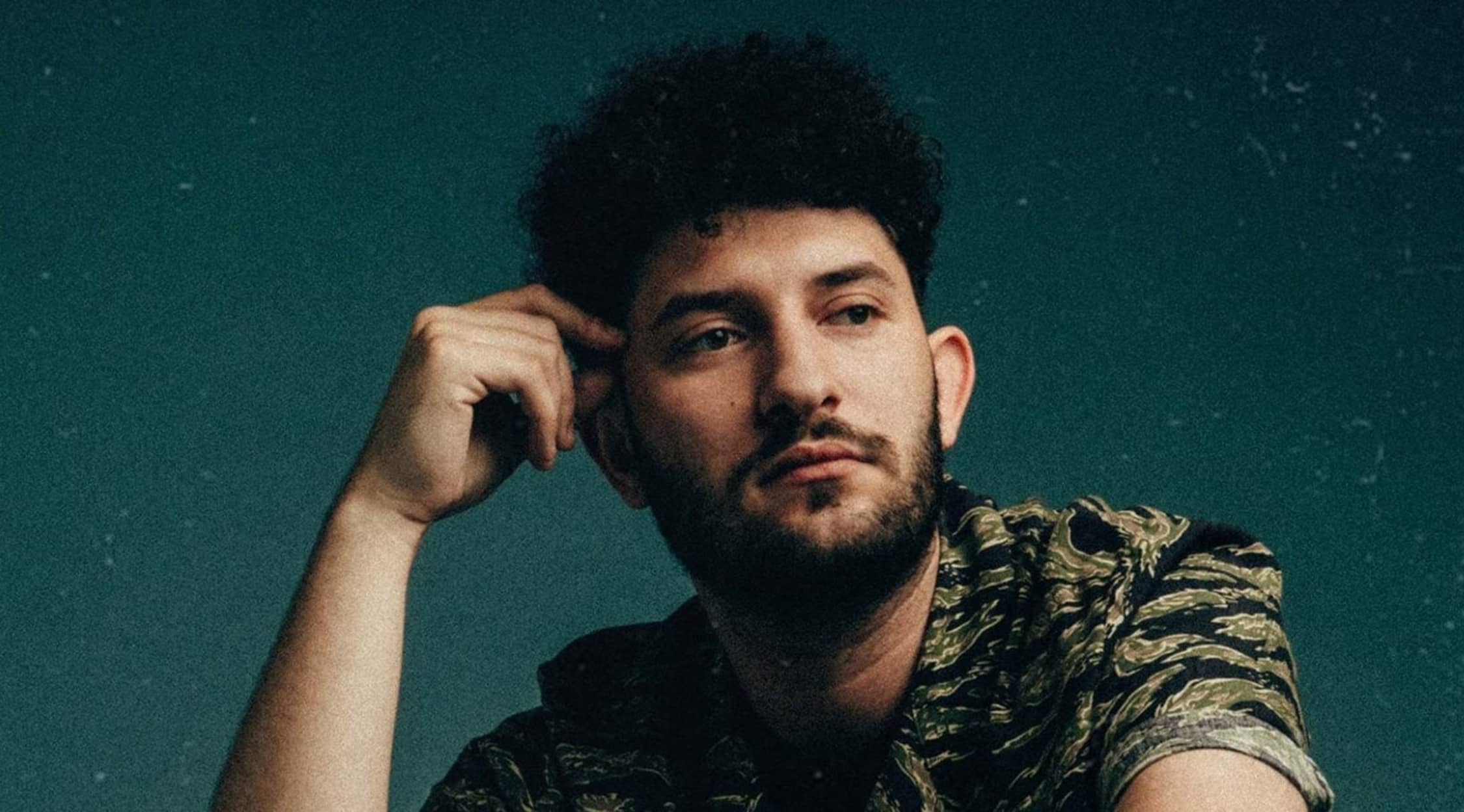 —
My advice to anyone struggling with their mental health in this job is don't forget the reason you decided to do this. You like making music and you like being creative. To be able to even afford to make music is a real privilege, the happiness you get from creating is the point. I know bills need to be paid, and life can suck when you're starting because you're broke, but nothing worth doing comes easy. I've been doing this for 10 years and it's only in the last year or so that it's felt a little easier financially. No matter how weird the world gets, quality art/music, if it's good enough, will always be noticed eventually, it just takes time. I know this may sound a little brutal, but I also think part of the battle mentally is being able to say "okay that didn't work, and why didn't it work?" Maybe the song wasn't good enough, maybe the marketing wasn't, but being able to look at where you went wrong, not being scared of the failures and embracing the learnings from them is EVERYTHING! I get that it can seem pretty painful to keep doing that when you put years of your life into releasing music, but for my mental health and self-development that way of thinking was a lifesaver.
If there's one thing I've learned from all this it's that the journey is the point, as long as I keep enjoying what I'm doing I'll keep enjoying the journey and the outcome can only be good. The reason we choose to make art for a living is that we chose to make art, there doesn't need to be anything more complicated about it. If you can financially do what you love even if it means having separate jobs or commitments, as long as you can find time to create then in my eyes you've won the battle. As obvious as it sounds it's true and for some reason, it's so easy to overcomplicate everything, external factors like the industry, money, opinion, and self-doubt (the list is endless) can take over your mind… DON'T LET IT! If you let yourself worry about these things, the only guarantee you'll get is it negatively affecting your work, which in turn will make you achieving your goals even harder! If things aren't working, acknowledge it and embrace change. It's taken me making a lot of mistakes over my life to finally be able to say I love what I do, and that is the fundamental pillar in keeping good mental health.
Obviously there are much much more difficult jobs in the world, being a nurse or a surgeon I'm sure is much more stressful than being a musician, nobody dies if the song doesn't do well. However, I feel like part of the problem with this industry is that it is very self indulgent, you have to be a bit crazy to think the world is going to like the music you make, but I think that's the key to all of this. Don't try to make music everyone else likes, and instead focus on what you like. I personally think keeping good mental health is about being honest with yourself, and creating an extension of who you are at the moment. If that's forced, or any of it feels even the slightest bit fake, the whole thing will come crumbling down. Everything about this job and keeping yourself sane is authenticity and honesty in your art.
—
—
Billy Lockett will release his new single 'You're Not Alone' on December 9th. His album 'Abigdon Grove' follows on February 17th.