Something Deeper: Oscar Jerome Interviewed
Talking politics, new music and the importance of self-reflection…
One of the most interesting musicians in the UK at the moment, an artist known for experimenting with a variety of different genres, the way in which Oscar Jerome negotiates his way around jazz and soul through sheer talent is nothing short of exceptional.
Raised in the quiet settings of Norwich, Oscar moved to London to benefit his musical career and subsequently surrounded himself with many like-minded individuals, becoming part of the highly-rated KOKOROKO before departing to focus on his own solo adventure. His journey to get to where he is now has been nothing short of captivating, with all his past experiences proving key in progressing to where he's currently at both mentally and musically.
Having recently released his eagerly-anticipated album 'The Spoon', throughout the album, Oscar navigates his way through melodic melancholy and opens up about his feelings of depression and rage, all the way to the extreme injustices of his own country. To further embrace these concepts and break down his latest album, Clash spoke to Oscar Jerome on the motivating factors behind exploring these often difficult conversations, venturing into different genres, and life on the road.
—
—
So, to go back to the beginning, how do you feel that growing up in Norwich influenced who you are as an artist now?
I've always felt a very strong connection to nature; I feel very privileged that I've had that in my life a lot, it's made me aware and provided me with the ability to go into natural spaces. I love a lot offFolk music and stuff like John Martyn, Nick Drake and artists like that, and it always creates images in my mind of more countryside nature, a British kind of vibe. I'm not a pagan, but I like it because there's like a connection to something that's like pre-colonial Britain. I know there's always a fear of being floating airy fairy, but music is a spiritual thing as well. The older I get, the more I feel there's a connection to something through music, which I can't explain. It's something deeper than just this physical world that we see around us.
How do you feel moving to London further developed you into the cutting edge jazz musician that you are now?
I mean, that was what completely changed the game. In Norwich, I was involved in a lot of music, we were often travelling with jazz bands around the country, but I was already coming to London a fair bit. I was aware that that's where I needed to be to pursue music in the UK for what I was trying to do, but then going to music college… it was a mixed bag for sure.
I think It's always a bit weird to institutionalise an art form that is created through a culture but at the same time, I learned a lot. It was a game changer for me doing that, meeting so many people that I'm still working with now, so many of the people that you see really killing it on this new London music wave, they were all at university with me.
Ah amazing, who did you meet?
Moses Boyd was in my year, Nubya Garcia was in the year below. Femi Koleoso from Ezra Collective, Cherise… a lot of people…
You tackle a lot of socio-cultural issues within 'The Spoon', do you take pride in being able to navigate your way through these difficult topics?
We've been through a pretty rough few years, with the pandemic, the Black Lives Matter movement and with the ridiculous austerity and leaders trying to somehow convince us that they care about us, when actually they're just doing everything they can to benefit their friends. So, when the album started I wanted it to take an arch like what I saw in my head to a place which was more outward-looking.
I think as an artist you are an orator of the day; people in art have always commented on things around them. I'm not gonna say you have to write politically because at the end of the day, there's a lot more people that are way more qualified to talk about that stuff than I am as a musician, but I also think, when you build a platform, it is important to try and use that for good as well.
—
—
100%. 'The Spoon' was developed in Berlin mid-pandemic, where you obviously had a lot of time to think about these issues. Did being alone spark your creative process?
Yeah, I mean, so that was just after I released my album, 'Breathe Deep', and I was going through various personal things, but also I was realising a lot of things in my life that maybe I wasn't too happy with. I also couldn't promote the album – I had a world tour booked, I was supposed to go to Japan, as well as around Europe, and I couldn't do any of this stuff to promote this record. I felt like my life had been leading up to this point, and then suddenly it's not happening at all how I thought. But at the end of the day, for me, it was easier than it was for a lot of others because the ground fell from beneath for so many people.
Yeah, it's about perspective, isn't it?
I had a lot of time in Berlin, I wanted to be more isolated and away from people… I know we were isolated then anyway, so I was just writing a lot, I was reading a lot, reading a lot about things like, history and politics. And then I just began feeling more and more inspired to create. But yeah, it definitely was, at least for the writing process, a lockdown album. So when I came back to London, we had so much time to rehearse because no one was doing gigs. We'd meet up every Thursday and we would just play for hours and hours into the night.
So, do you think that time actually almost helped you develop into the artists that you are now?
Yeah, I think so. I think it's like with anything in life, the hardest times often come with the biggest lessons. Not being able to promote the album was something I would have liked to have done differently, but yeah, just having that time and space has definitely helped me develop into who I am, and I suppose if I had been able to do those things, I wouldn't have the perspective that I have now. I think for a lot of us, I saw that with music we were all sort of running ourselves into the ground, we were exhausted. I realised that I love playing shows, I love to travel with my music, I love being able to connect with people, but it needs to be in a healthy way in order for it to be sustainable.
You were pretty heavily influenced by Rage Against the Machine growing up – how do you feel those heavier sounds influenced the music you make now?
I mean, with this album, you will hear there is a bit more of a rocky influence on some of the tracks, there's a song 'Feed The Pigs' that's pretty heavy I'd say. There was a period when I stopped making music that was more influenced by that, there's a couple of things in my first EP where that influence came in a little bit or at least kind of like more grungy stuff. Then I kind of stopped, I was like, nah this stuff isn't cool! But now I can actually connect to this so much.
That's really interesting, because along with jazz, both genres are really starting to flourish once again.
You see that, I think people are definitely more open to that now. I think there is definitely an influence in some of the new music that harks back to my earlier days, because I was playing in rock bands and stuff, but it always had that element of like funk and jazz and hip-hop in there as well. I was always really, really drawn to that sound. So I've always been kind of mixing them.
—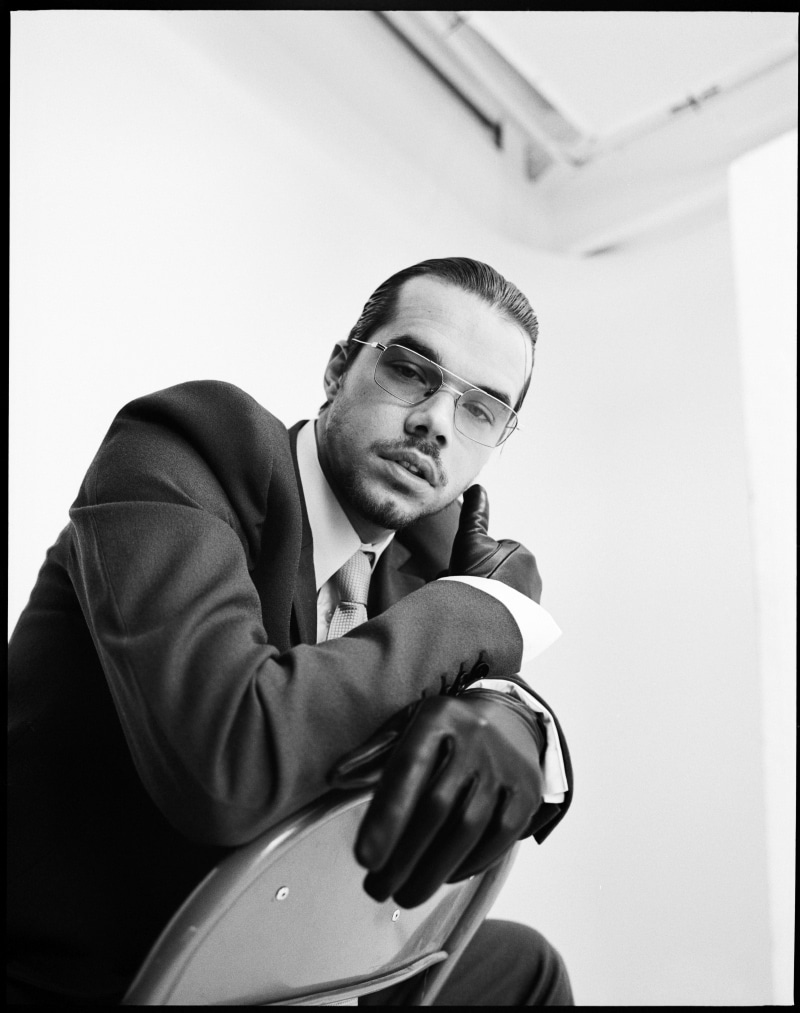 —
Do you find that kind of a bit nerve-wracking, steering away from what you're known for?
I feel like the people that come to me for my music, they're not specifically coming for one genre because my music has always been mixing between different genres. I feel like the people that have stuck with me this long, they'll be open to it, and at the end of the day, it's just important as an artist to keep pushing yourself, to keep growing as an individual and keep growing with your art, so obviously I'm doing this to make other people enjoy my music, but I also need to be true to myself.
Fans enjoy that, because they become more invested in the artist.
Yeah, yeah, definitely. There's certain artists where you don't know what they're gonna do next, and immediately you become interested.
For sure. Finally, the album has just come out, you're going on tour – what else have you got coming up…?
There's definitely going to be some stuff in terms of shows and travelling, I can't say much more right now, but yeah, I'm working on more music, I'm doing some collaborations. I'm about to go do a session after this with some really, really big artists. I'm working on a lot of stuff. I'm just getting back on it to constantly create, but also enjoying it and trying to not run myself into the ground.
—
—
'The Spoon' is out now.
Words: Ben Broyd
Main Photo Credit: Alex Waespi