Just Played: A Column About Vinyl Records #43
An in-depth look at the vinyl marketplace...
August is traditionally a quiet time for new releases and so this month's column skews a little more towards the world of reissues. With that in mind, your correspondent has endeavoured to cover a wide range of genres so as to increase the chance of you finding something new to glue to your turntable.
Freshly Pressed:
Fancy short stories told fabulously via a male and female double-header of infectious indie jangle? Of course you do! Well, thankfully Skep Wax present the second album from Swansea Sound. 'Twentieth Century' is an absolute delight throughout, whizzing by at quite the pace and every track sounding like it could have emerged on some exceptionally cool 7" only label in the mid-Nineties. And they manage all this while dismantling the myths and glib nostalgia of that period. Amelia Fletcher from Heavenly and Hue Williams from the flipping Pooh Sticks unite as bandleaders to deliver exactlythe sort of record you'll need to ease the transition to autumn. From tales of distant unions through online shopping to a sincere love song for Pete Shelley and remarkably catchy howls at the hollow promises life can make to us, this album is essential. Opener 'Paradise' will give you a good idea of what to expect while 'Markin' It Down' and 'Punish The Young' should seal the deal. The mastering is three-dimensional, ensuring an open soundstage with a great bass sound. The GZ pressing is pretty quiet and it's housed in an eye-catching sleeve. Be sure to seek it out.
—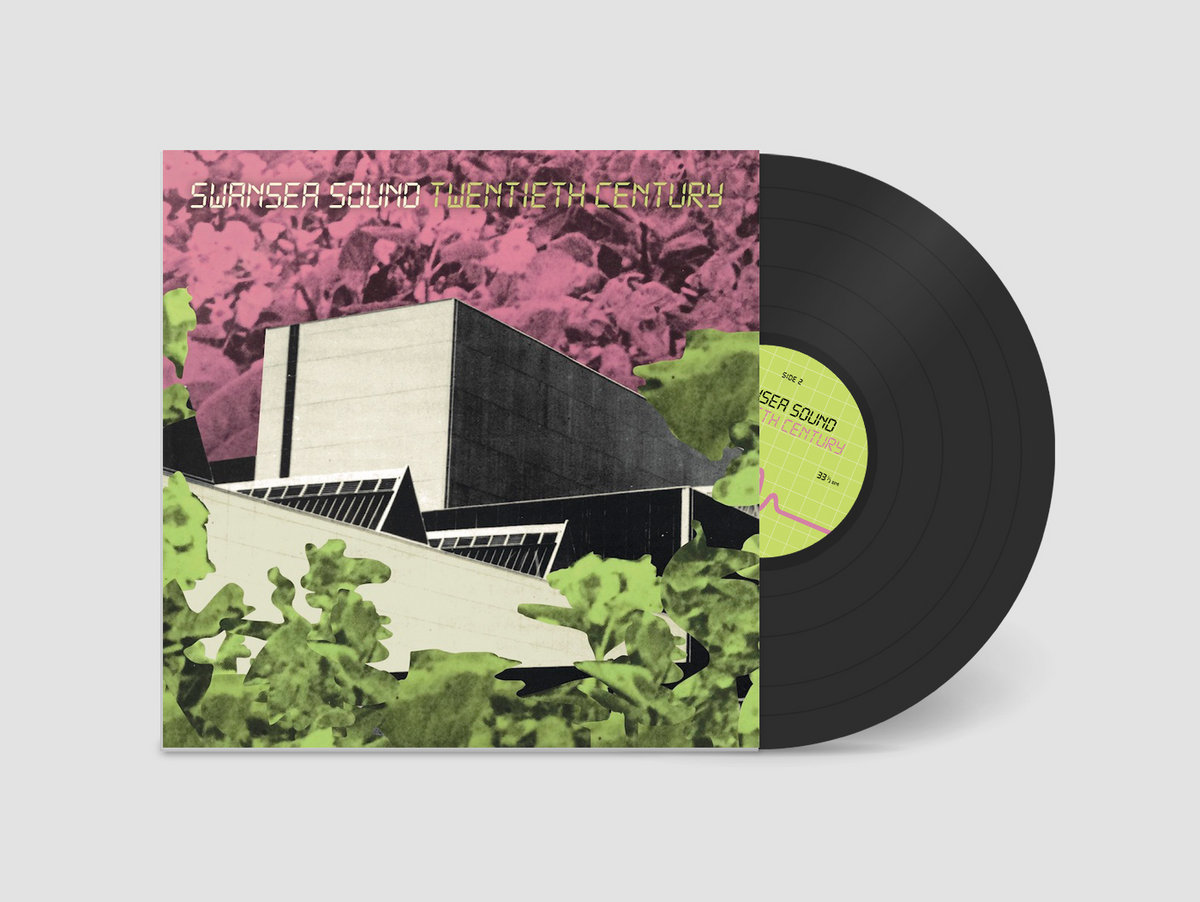 —
Bill Brewster's 'After Dark' corner of the enduring Late Night Tales stable was on pause during the pandemic years, but comes back fighting with 'Vespertine'. The familiar format of mixing old and new while striving for a cohesive atmosphere remains, although the full experience is only available digitally. Thankfully, the 2LP set – featuring twelve tracks – is accompanied by a lossless download of all nineteen original selections. This largely quiet red MPO pressing presents both discs in poly-lined inners. Packaging is pretty sparse but the soundstage is very pleasing on a cut from Alex Balzama at Swift Mastering. The bottom end is nuanced and can handle some cranking. This is especially satisfying on the Mang Dynasty Irreverent Dub of Khruangbin's 'So We Won't Forget' and the new-but-sounds-like-a-classic 'Le Chiffre' from Canada High. Good fun.
—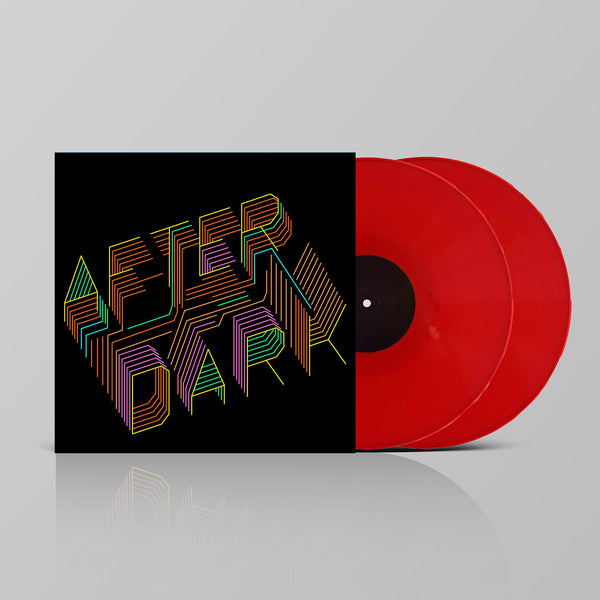 —
Returning with their first new album in over a decade are The Hives. Fans will be relieved to know that the Swedish rockers are sticking to what they know across the dozen tracks of 'The Death Of Randy Fitzsimmons'. Short, sharp garage rock with some notable hooks, teaser tracks 'Rigor Mortis Radio' and 'The Bomb' are pretty representative. However, there's a charming swagger to 'Stick Up' and a touch of curiously sparse, endearingly bleepy electronica on 'What Did I Ever Do To You?' before its neat false ending. Quite how important the mastering is when the music is set to 'onslaught' is unclear, but 24-96 Mastering have done a fine job of the vinyl cut, keeping nuance in the bass and vocals, even if the drums are somewhat subdued in the mix at times. There are numerous versions, all manufactured at Takt. Just Played sampled the standard black and it's a fairly quiet pressing – not that you'll really be able to tell one way or another!
—
—
Fans of the Trashcan Sinatras may well enjoy a lovely new solo record from Andrew Rumsey, whose voice reminds me of Frank Reader's keening majesty. 'Evensongs' was recorded in a twelfth-century Wiltshire church on a single day in late summer 2022 and has a heart-melting sense of space at its core. 'Favoured Son' and 'It'll Comes To Me' are a pair of highlights here, blessed with aching vocals that also bring to mind the much-missed genius, Gavin Clark. Tim Oliver's mastering at RealWorld has done a remarkable job of painting a 3D soundstage before the listener, including the natural echo of a vintage location. Rumsey is accompanied only by David Perry for additional guitar and harmonies, laying bare these evocative songs. Manufactured by Press On, the vinyl release presents the material vividly, even with a little unwanted surface noise.
Technically a new release is Erasure's 'Always – The Very Best Of', BMG updating the 2015 compilation's tracklist and presenting it on vinyl for the first time. A two-disc Sonopress pressing from France, it takes a chronological jaunt through some of the finest cuts from everyone's favourite synth-pop duo. Kicking off with 'Who Needs Love Like That' and incorporating 'Sometimes', 'A Little Respect', 'Love To Hate You' and 'Always' along the way, this twenty track set is a neat primer for a rich catalogue. The heart imagery on the sleeve – heartwork, if you will – functions as a neat symbol of the still watertight connection between the act and their fans, Tim Burrows' sleevenote adding affectionate context. The discs play almost silently and the soundstage is wide, if a little muddier on the earlier material compared to the, frankly shimmering, later tracks.
All Kinds Of Blue:
Seeing the name Duke Pearson on a Blue Note release is always a good sign and this is never more true than when the pianist's name is on the front. 'The Right Touch' has been afforded Tone Poet status this month and it's a beauty. The tip-on gatefold has some full-colour session photography which expands on the cover picture – the largest photo is spellbinding in its capturing of studio energy. Kevin Gray delivers a superb cut of a performance featuring such luminaries as Stanley Turrentine, Freddie Hubbard and James Spaulding. An album of originals, it shifts pace merrily and the rough-hewn blues of 'Scrap Iron' features several bewitching solos before 'Rotary' brings things home with its slightly unconventional rhythm. Wonderful.
It's a pair of more challenging titles for the Classic series this month. First up is Anthony Williams' striking 'Spring', especially deserving of the all-analogue treatment after a noisy edition in the BN75 campaign. The wonderfully effective orange and white cover houses a perfectly silent Optimal pressing of this remarkable album which keeps a foot in Post Bop while also heading off into the more accessible end of free jazz. It's not the place to gently sample either the label or the genre, but this is something special for the initiated. The hiccupping rhythm and strident performance of 'Love Song' remains especially fine. As for the other title, our occasional guest reviewer, my six-year-old daughter, asked why "they're all playing a different song at the same time" after hearing a little of 'Steps', which opens 'Unit Structures' by Cecil Parker. Its lively cover art doesn't necessarily correspond with the frenetic free jazz in the grooves. Kevin Gray has done a fine job of cutting the fluctuating dynamics of this performance and the soundstage is just as vivid as 'Spring', however it feels like a release to be admired rather than regularly played.
Singles Bar:
Domino off-shoot Double Six have released the 'Not As I EP' from George Fitzgerald. Following on from 2022's well-received album 'Stellar Drifting', this four-tracker features the SYML collaboration, 'Mother', which thrums intensely throughout and builds hypnotically. All four tracks have an intensely absorbing soundstage that fills the room thanks to mastering from Matt Colton, who also provides the impeccable cut. An Optimal pressing in a poly-lined inner, it plays near-silently and repays repeated listens. Limited to five hundred, so don't hang around.
UK-based artisanal jazz reissue types WallenBink delight in restoring hard-to-find nuggets to the shelves of discerning shops and they mix their output between lavish LP projects and beautifully executed 7 inches. They've just issued a single from Kiosk, the early incarnation of Marc Moulin's Belgian jazz-funk outfit Placebo. The soundstage has to be heard to be believed – this is demonstration quality, should you need something to road-test a turntable or set of speakers before purchasing. It's possibly my favourite experience of listening to recorded drums of the year so far, with 'Mona Call' a brief but exquisitely funky workout and 'Waterproof' a full on organ explosion. Not cheap at £15, but THIS is how to do vinyl in 2023.
Going Round Again:
Formed in 1989 by Ken Downie, Ed Handley and Andy Turner, The Black Dog's initial release for Warp appeared under the collective moniker Black Dog Productions and compiled their work from various side-projects up to that point. 'Bytes' is loosely techno in its orientation but ranges far and wide, with plenty of swirling hooks. After another release elsewhere, their third album, 'Spanners', came out via Warp in 1995. A more conceptually cohesive set, it is playful and expansive. This is best demonstrated by side one closer 'Psil-cosyin', which contains a ridiculous number of ideas over its ten-minute run time. Handley and Turner soon left to form the inimitable Plaid and there are some hints of what would follow in this early material. Beau Thomas at Ten Eight Seven has done a fantastic job of both remastering and cutting the material for this pair of double vinyl releases. Pressed at Optimal, they replicate the packaging meticulously and present vast, rich and rhythmic soundstages with a blissful control of the bottom end.
—
—
What an incredibly odd album Everything Everything's debut 'Man Alive' is. Mostly recorded in a chapel in North Wales with David Kosten (Faultline), it was a very 6 Music record upon release and later earned a Mercury nomination. A genre-hopping testament to ambition, its ability to switch from peculiar noodling to irresistible chart smash in a matter of seconds is genuinely impressive. Opener 'MY KZ, UR BF' feels gigantic on this fresh cut and the soundstage requires considerable attention to detail. The bottom end is kept in check to avoid muddying the mid-range and Jonathan Higgs' barely contained vocals are afforded room in the middle of the mix. A GZ pressing, the copy Just Played sampled had only minimal surface noise. Proper have, of course, replicated the original poster and booklet, the distinctive sleeve adding to the vivid and absorbing experience.
—
—
A number of early titles from John Martyn's remarkable career have been plucked by Proper. The copy of his spritely debut, 'London Conversation', sampled suffered with some surface noise despite a reasonable sounding master. However, the sonics were put in context by the 2014 Back To Black edition –mastered from the original analogue tapes – which expands more significantly into the room. Follow up 'The Tumbler' sounds lively, with slightly recessed highs but a solid, mono warmth, playing silently throughout. Both are Takt pressings, benefitting from the label's usual attention to detail on the replica elements, including a gloss finish for the front but not back cover of the first record.
—
—
The reissues continue chronologically with the pair of John & Beverly Martyn records that followed those two solo offerings. 'Stormbringer!' is great and 'The Road To Ruin' might be ever-so-slightly better still. The former has a distinctive sleeve that might ring a bell and the expansive recordings assemble many perfectly deployed details, such as the prominent drums and subtle strings of the title track. As well as the quality of 'John The Baptist' and closer 'Would You Believe Me?', there's the languid funk of 'Sweet Honesty'. The mastering is sufficiently open that it's very crankable, even if some more air in the top end would be appreciated. The soundstage is similar for the second title, which shares some of the atmospherics of its predecessor, despite pushing further with 'Auntie Aviator'. Across almost seven minutes, Beverley's powerful vocal builds over an intense rhythm section and Paul Harris' remarkable piano work. A further pair of Takt pressings, 'Stormbringer!' was near-silent but 'The Road To Ruin' had a little noise – so, be prepared for a bit of chopping and changing but be sure to listen. 
—
—
Cherry Red have done some admirable work reissuing much of the sizeable back catalogue from The Fall, but a trio of early-Nineties releases when signed to Fontana – badged as their own imprint 'Cog Sinister' – are tucked away in the Universal archives and, therefore, ideal for one of Proper's projects. Inners, centre labels and print finishes are all meticulously recreated. Mastering is relatively open, but nobody's ever expecting audiophile product when it comes to Mark E. Smith's records. Having said that, 'Extricate' definitely has more nuance in the mid-range than the currently available digital editions – 'Telephone Thing' highlights this most notably with its more varied textures. The same is true for both 'Shift-Work' and 'Code:Selfish' – the percussive aspects of 'Edinburgh Man' on the former and mechanical twang of 'Immortality' on the latter demonstrating fine work from Proper. All three are Takt pressings and played with barely a hint of surface noise.
—
—
Wichita round out the Ride reissue campaign with their third and fourth Creation long-players, 'Carnival Of Light' and 'Tarantula'. The former got plenty of attention, after the dizzy heights of their first two, but abandoned shoegaze for a retro feel that should have suited the accelerating Britpop scene in the summer of 1994. It wasn't to be and the star faded sharply. It feels like a public service to advise you at this point to pick up the late, great David Cavanagh's recently reissued history of that famous label. Not just because it is definitive and highly readable, but also for the band's reflections upon this record contained within.
Listening now, via a largely quiet Optimal-pressed green double-vinyl reissue, it's not without its charms but feels over-long and directionless. Sound quality is solid, highlighted in the build of opener 'Moonlight Medicine' and 'Birdman', but a comparison with the 1994 Creation original flagged the slightly murky mid-range of the new edition. And there's an unfortunate typo on the tracklist too. Follow up, 1996's 'Tarantula', is actually far better but they'd already split up by its release. It would be twenty-one years before their next. The tensions in the band fed into a more energised sound evidenced on opener 'Black Nite Crash' and The Charlatans-esque 'Deep Inside My Pocket'. Despite a hype sticker proclaiming orange vinyl, a pressing plant error means it's actually black. It's another quiet pressing and it's the superior album.
—
—
Putting a three-and-a-half star review on your fancy obi for a not inexpensive – £45 – audiophile reissue is quite the move. The Mal Waldron Sextet's 'Mal/2' is arguably better than that bizarrely included review suggests. When you have John Coltrane and Jackie McLean bringing their saxes to the session, it's a safe bet it'll be worth a listen and so this all-analogue Kevin Gray cut proves. As ever with the re-booted Original Jazz Classics programme, it's a near-silent RTI pressing housed in a beautiful replica tip-on sleeve. Standards are covered on Side A, with originals on Side B that include 'J.M's Dream Doll' about McLean and his wife. The performances across this 1957 recording are excellent and their presentation is typically enveloping. However, the material is good rather than great and the more budget-conscious audiophile could be a little more discerning this month.
—
—
Regular readers may recall past issues with some of the Supergrass reissues, most notably the enormous disappointment around 'In It For The Money'. Last year's edition of their self-titled third was an improvement, with consistent mastering and an only slightly noisy disc, but it still fell some way short of the wonderfully dynamic original. Things are a little better for 'Life On Other Planets', an album that ushered in the band's second, slightly less high-profile phase. There's much to enjoy – 'Grace', 'Evening Of The Day' and 'Seen The Light' amongst the highlights – and it's a tight, glam-tinged blast. The original has the kind of deftly rendered bottom end that one feels bodily as it goes through the gears, without ever overdoing it. That's not quite the case here, but the soundstage is an improvement on the last couple and you'll find it fairly crankable. A near-silent GZ pressing, it comes with a wonderful booklet featuring a genial sleevenote by Mark Radcliffe while the deluxe edition – white LP – has inverted artwork and a bonus green-and-black 10" eight-track mini live album.
—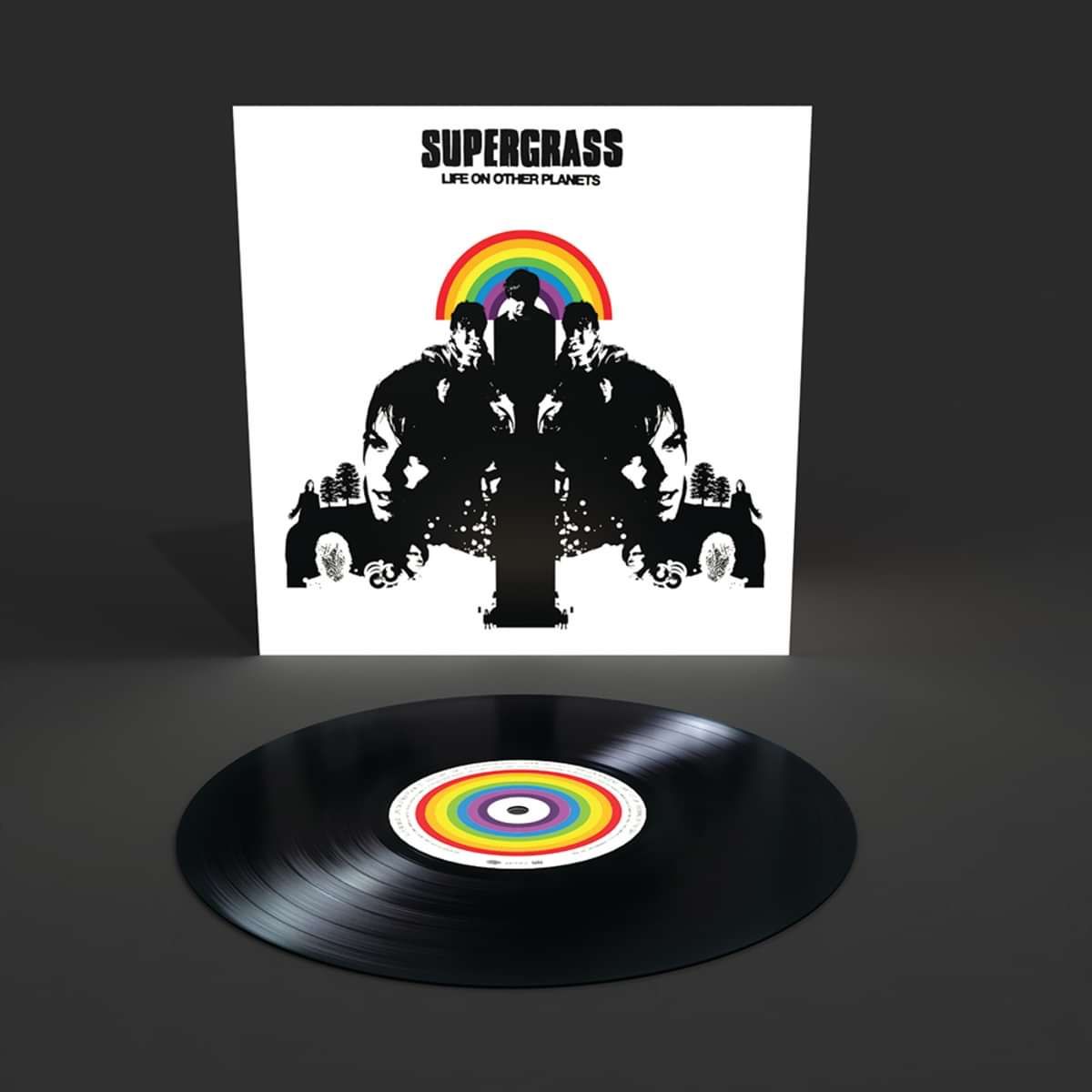 —
The Elton John reissues continue with a rapid return for RSD22 release 'The Complete Thom Bell Sessions', now via Optimal. The Abbey Road cut delivers a strident and sizeable soundstage with an absorbing bottom end on this near silent update. It was wonderful to see 'Are You Ready For Love?' get an outing in his farewell performance at Glastonbury, but standards don't slip on the other five tracks. Try 'Country Love Song' or 'Mama Can't Buy You Love' if you're in need of a taster. Amongst other titles back in the racks – including 'The Diving Board' and 'Victim Of Love' – is 2016's 'Wonderful Crazy Night'. Co-produced by T Bone Burnett and Elton himself, it sets out its stall quickly with an opening salvo of the emphatic title track and a mid-paced love song full of figurative imagery, 'In The Name Of You'. It's all good fun and the mastering does a very effective job of a louder modern recording. It's another quiet Optimal pressing and you can proceed with confidence.
—
—
'Go West! The Contemporary Records Album' is an audiophile release with a costly allure. Released as part of the Craft/Contemporary Records series, it presents Sonny Rollins' 1957 classic 'Way Out West' and the 1959 title, 'Sonny Rollins And The Contemporary Leaders', along with outtakes from the sessions for both. A fetching box contains all three RTI-pressed LPs in tip-on sleeves, with reasonably – though not expertly – scanned artwork, and an informative 7×7" booklet featuring detailed notes from Ashley Kahn which include a recent interview with the artist. Audio has been mastered by Bernie Grundman from the original analogue tapes and sounds excellent with an upfront, vivid soundstage. Playback is nearly silent throughout, with only a couple of patches of light surface noise. Even that is a little frustrating given the UK price of around £140, especially as the bonus disc is interesting rather than essential. It's a gorgeously tactile experience but it's definitely one for the deep-pocketed collector.
—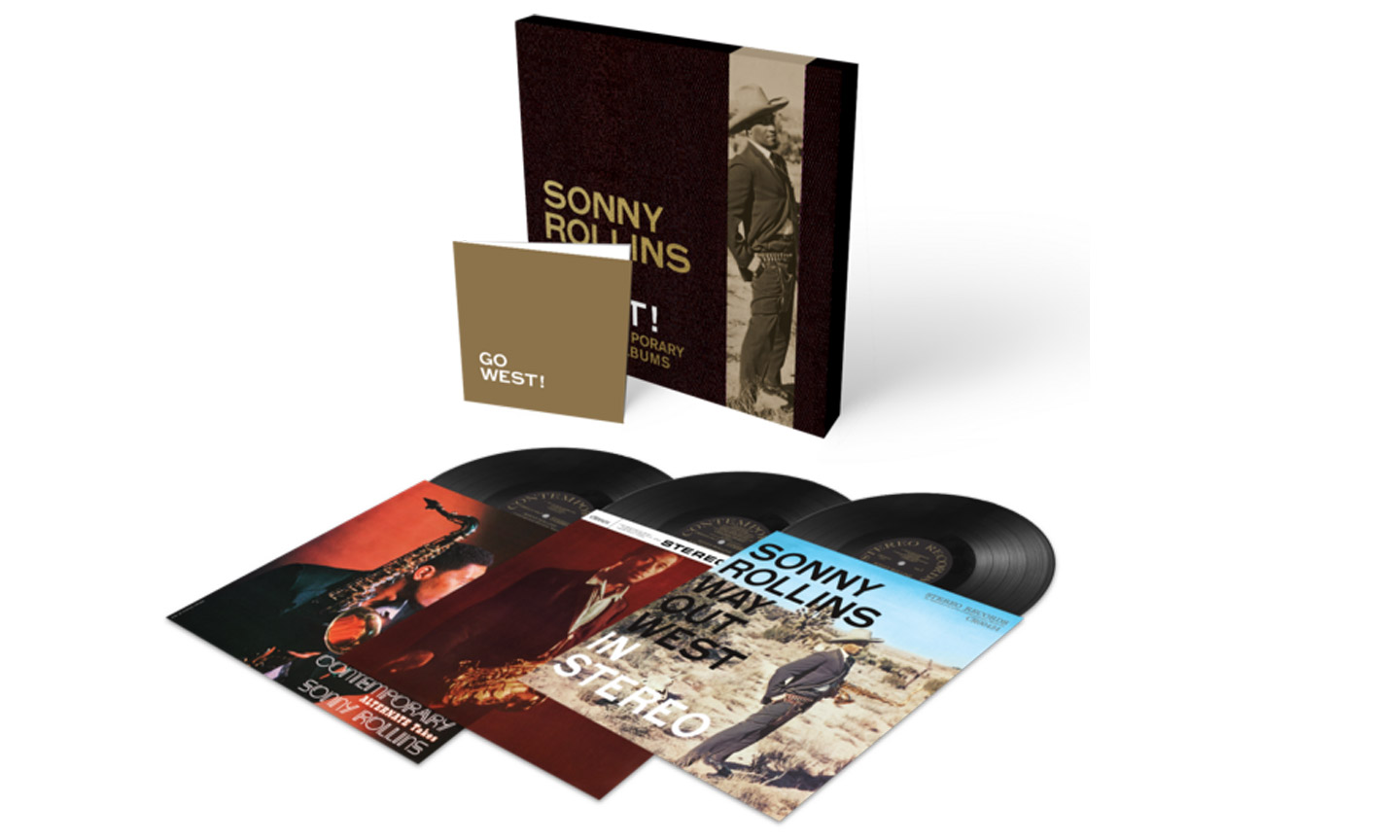 —
A cynic might argue that the third and final Ocean Colour Scene catalogue vinyl box set is the same price as the second – despite containing an extra album – because the band's stock was rather lower for this quartet of late-period releases. Whatever your reading of the situation, four different titles in a fetching slipcase for £80 is good news. 'Yesterday Today 2005-2013' starts with 'A Hyperactive Workout For The Flying Squad', which is better than its awful title and truly horrific artwork suggest. Northern Soul inspired 'Free My Name' captures Simon Fowler in euphoric full flight only for a slightly surreal cover of George Harrison's 'Wah Wah' to follow and foreground the record's debt to the Quiet Beatle. Mastering is open if a little thin, possessing a degree of width but not much height beyond the speakers.
The same is true for the accompanying trio each of which feature chronologically improving covers until we reach 2013's 'Painting'. The typography and design is very The Divine Comedy, even if the music is very clearly OCS. However, the influences reach as far as The Who on 'If God Made Everyone', amongst much amiable jangle. These GZ pressings play with only very occasional surface noise and, in keeping with the previous sets, each album is on a different coloured disc. '…Flying Squad' is purple, 'On The Leyline' is distressingly grey, 'Saturday' is blue and 'Painting' is green, the latter two are translucent. It's not even in the same postcode as the word vital, but fans should be pretty delighted with this conclusion to a lovingly-executed programme.
—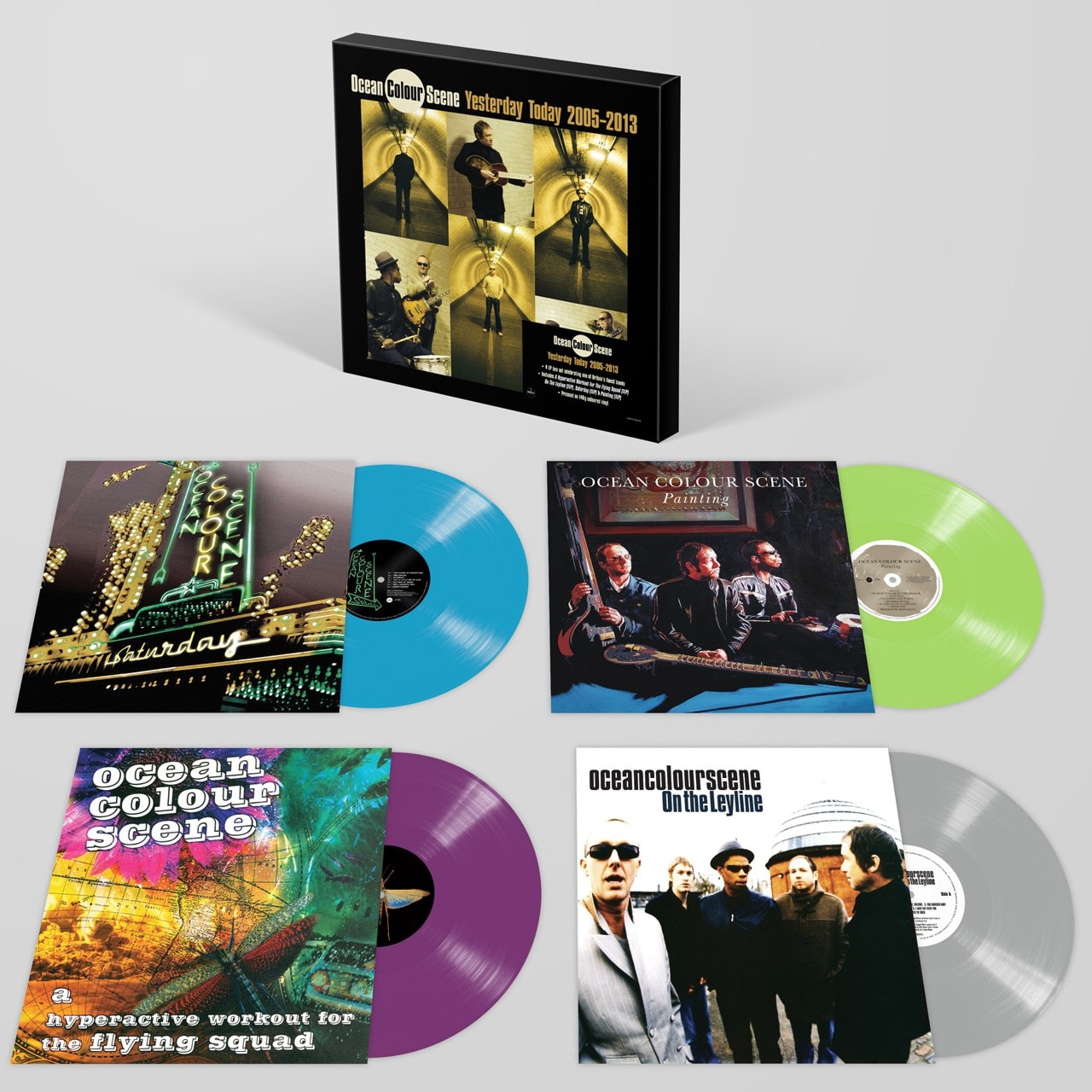 —
After entirely predictable high sales for their orange pressing of the B*Witched debut, Music On Vinyl turn their attention to its follow up, 'Awake And Breathe'. Whether there will be quite the same appetite for this one remains to be seen. Translucent green and white marble colouring is used to echo the design of the sleeve – the artwork for which is jarringly grainy at this size – and Record Industry deliver a reasonably quiet pressing. But what of the music? 'Jesse Hold On' is still a joy, obviously, with its irresistible rhythm but it's easy to see how follow up single 'I Shall Be There' confused their youthful fanbase. A pleasant bit of shimmering mid-paced pop that was propelled into the festive market, it features a fairly brief contribution from Ladysmith Black Mambazo. 'Jump Down' embraced the generic dance pop of the time – even more so in its single remix – and seemed to abandon much of what made them a unique proposition. Its relative underperformance contributed to them being rapidly dropped. Mastering is pretty good considering the preferred sound for mixes in 1999, should you be keen to complete the set.
—
—
Do all the extra, excavated bits from CD deluxe editions also need to be carved into a far more expensive format? Well, this is the case with a new 4LP hardback book set of ABC's legendary 'The Lexicon Of Love'. The discs are presented in plain black sleeves alongside printed inners, over which new commentary from Daryl Easlea and a fresh sleeve note from Martin Fry are arranged. Tucked in the centre is a blu-ray containing four Steven Wilson mixes, promo videos and the freshly remastered Julian Temple film 'Mantrap', a spy caper constructed around the band and their songs. It's a sturdy, shiny package that feels pretty substantial, but a retail price of around £140 feels rather steep.
The records replicate almost all of 2004's 2CD deluxe edition, but not quite. Abbey Road's Miles Showell delivers a superb half-speed master for the whole set; Mark Lickley's distinctive bass sound is deliciously fluid in this presentation and Trevor Horn's production is able to breathe. Tracks like 'Poison Arrow' and 'Tears Are Not Enough' truly glisten on these largely silent Italian pressings. That said, originals always sounded pretty great as they were. Bonus material is well cut, 'Overture' sounding enormous and the demos are as good as you're going to get putting such sources on vinyl. Serious fans desperate for the previous extended content on wax will be pretty happy, but there's not much to get freshly excited about here given the outlay. That said, the enclosed blu-ray does look fantastic and, as ever, Wilson's remixes provide an interesting if not superior alternative.
—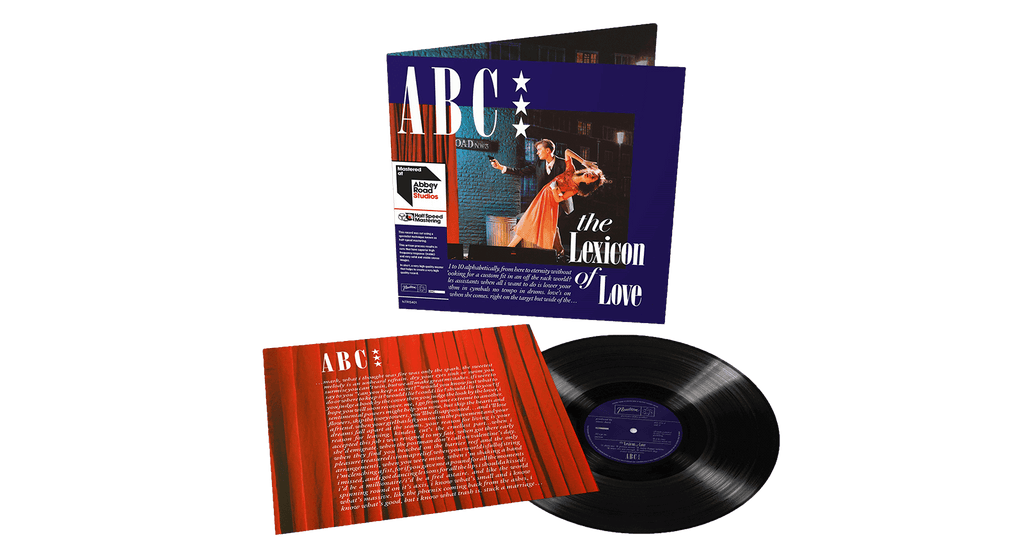 —
While its sleeve is unlikely to lure you in, Marden Hill's 'Blown Away' is something of a sleeper classic from the Acid Jazz scene. The label behind the genre has now opted to return it to vinyl for the first time since it emerged in 1994. A collection of remixed and reworked tracks from their 1993 release 'Sixty Second Man', it includes contributions from Viv Stanshall and Ashley Beadle. A smooth but funky jazz exercise in the main, there are hints of vintage soul on 'Harlem River Drive' and aspects of dub in moments of the production. In typical fashion for this ever-dependable label, it's a pretty quiet GZ pressing with excellent mastering. A bit of buried treasure for your next rummage in the racks.
—
—
It's a shame that Fun Boy Three's wonderful work didn't receive this celebration prior to the awful news of Terry Hall's death in December. A labour of love has produced a 3CD/DVD set, supported by coloured vinyl reissues for the two studio albums by a trio of former Specials. Alchemy at Air have delivered excellent remasters and the soundstage is wide and precise for both LPs, delivering a strong bottom end while preserving nuance in the mid-range. You may already know 'The Lunatics (Have Taken Over The Asylum)', 'The Tunnel Of Love' and the Bananarama-launching 'T'aint What You Do (It's The Way That You Do It)', but FB3 were about much more than a few catchy singles. The self-titled debut is a percussive masterclass, building an absorbing, intense but far from homogenised atmosphere that tickles the senses. After only eleven months, their second and final album, 'Waiting', arrived and it presented a much fuller sound with production from David Byrne. The red and blue discs match their respective covers and the pressings via The Vinyl Factory are near silent during playback.
—
—
When The Cooper Temple Clause's debut, 'See This Through And Leave', was released back in 2002, it was a funny time for vinyl. The format was yet to be resuscitated and wasn't being taken especially seriously. As a result, this record made its way to turntables via a 6×7" box set only. Indeed, a fresh 2LP outing from Demon is the first time it's had a standard edition. You're most likely to remember 'Who Needs Enemies?', which still holds up as a fine single and Ben Gautrey's vocals flip between a Liam-ish snarl and the swooning croon of Dodgy's Nigel Clark. This GZ pressing plays almost silently and Phil Kinrade at AIR has had a good go at opening up the original mix for this 2023 master. This still gets a little congested at times, but that seems to be intended and it will delight those who've waited all this time.
—
—
The Demon Records half-speed mastering series expands with The Human League's 2001 album, 'Secrets'. Its initial release happened just as the label to which they'd recently signed, Papillon, began its descent into bankruptcy but, thankfully, it now gets a superb half-speed master from Phil Kinrade, cut by Cicely Balston from AIR over four sides of splendidly uncomplicated black wax. A GZ pressing housed in poly-lined inners, there's only very light surface noise on a couple of occasions. Musically, it's not the band at their peak but there's still plenty to catch the ear across nine conventional tracks and a further seven twitchy instrumental interludes. The soundstage is big and the format serves this overlooked set very well, opener and lead single 'All I Ever Wanted' pulses far beyond the speakers, while more mid-paced, textured pieces like 'Reflections' have tremendous separation in the mid-range. If only all desirable 'lost' albums could be given this level of attention.
—
—
It's only right that May's colour-coordinated reissues of the The Undertones' first two albums be followed by a similar approach for their other pair of original releases. BMG presents a white edition of 'Positive Touch' and a plum-hued outing for 'The Sin Of Pride'. These two have received fresh remastering from Barry Grint at Air Studios. It's no surprise that the former was influenced by early Dexys, with additional piano and brass in the mix. The untouchable run of their first two records fades a little here, but there are still some tremendous songs like 'Life's Too Easy', 'When Saturday Comes' and 'Crisis Of Mine'. A full commitment to a more soulful sound followed on 1983's 'The Sin Of Pride', which featured a trio of belting singles which all missed the Top 40. Both have solid soundstages which favour the vocals but offer pleasing mid-range clarity and the GZ pressings are pretty quiet.
—
—
Marking fifty years since the release of his debut, John Fogerty restores both 'The Blue Bridge Rangers' and its self-titled follow-up to the racks in partnership with BMG. Offering up classic songs from the world of country and gospel with fresh arrangements and a lot of heart, Fogerty took his first steps after the demise of Creedence Clearwater Revival on that initial solo outing. The second was full of newly written tracks, including 'Almost Saturday Night' and 'Rockin' All Over The World'. Lacquers have been cut by Scott Sedillo at Bernie Grundman Mastering and the soundstages for both are excellent. The rhythm section and vocals are especially seductive – listen to 'Workin' On A Building' and it pours from the speakers, not least on that note. Cover art is a little grainy on the self-titled, but the debut looks sharp. These are GZ pressings in poly-lined inners and they're fairly quiet during playback.
—
At The Front Of The Racks:
For Record Store Day 2016, there was much excitement around the 'Origami' box set which collected the tremendous work of Lush. With five coloured vinyl discs in a shimmering package, tucked inside a branded pizza box, it was one of the most eye-catching items for vinyl Christmas that year. Concerns emerged about sleeve quality and accuracy, along with surface noise issues on the GZ-pressed LPs. For many, it was a missed opportunity, so it's tremendous news to report that three of the records have had an entirely fresh remaster and are back in the racks right now. Available on standard black or limited clear are 'Spooky', 'Split' and 'Lovelife'. Kevin Vanbergen at Curve Pusher has remastered everything from the original analogue tapes and delivered the cuts for these new editions.
Just Played thought it might be interesting to put these 2023 copies up against their equivalents from 'Origami' and see how they compare. For 'Spooky', I also added in a Porky's Prime Cut MPO-pressed original for extra fun. That full length debut has a more beguiling drum sound on the 1991 disc, but things veer towards the shrill at times when the wall-of-shoegaze gets going on a track like 'Ocean'. The 2016 has a heftier bottom end but it doesn't reach especially far out of the speakers, losing some of the effect of it washing over you. Vanbergen's remaster is an interesting mix of the two, with the same track proving instructive. Vocals have decent reach, with mid-range textures more dexterously balanced across the presentation. Drums sound real and pound compellingly at the track's conclusion.
When it comes to 'Split' from 1994, it's not quite so definitive, even though the sense of extra space on the new cut remains, allowing for a more specific soundstage than on the previous version. 1996's 'Lovelife' was something of an experiment to prove they could do jangly indie if so inclined and it resulted in sizeable exposure for the singles 'Ladykillers', '500' and 'Single Girl'. The last of that trio is near the end of side one in the tracklist and the new cut preserves a rich vocal sound despite the contracting grooves, even if the band are largely pulled into the mids. The 2016 cut is more weighted towards the high end, sounding a little thinner even thought the drums are more present. The new version is more appealing to this listener, reaching out into the room more and not fatiguing the ears so much. 'Spooky' is the real winner here, but all three clear vinyl GZ pressings are worthy purchases that played with only minimal surface noise.
—
All of the titles reviewed above were cleaned before playback using the ultrasonic record cleaning machine, Degritter. A full review of its capabilities can be found in a previous column and you can find local dealers at www.degritter.com
Words: Gareth James (For more vinyl reviews and turntable shots, follow @JustPlayed on Twitter)