Just Played: A Column About Vinyl Records #38
An in-depth look at the vinyl marketplace...
It's nearly vinyl Christmas, but don't go thinking that March hasn't had its fair share of excellent releases. As ever, the column takes quite a wander around the genres and there are many acts appearing for the first time. We'll be back a little earlier next month so as to provide a preview of a selection of RSD titles, but there's plenty covered below to tempt you to the record shop in the meantime.
Freshly Pressed:
There was an excitable murmur in the world of music back in 2020 when it was announced that Eddie Chacon, known to many as half of Charles and Eddie, was returning to releasing music and had a new album imminent. That record, 'Pleasure, Joy and Happiness', delivered exactly what it said on the tin and his label couldn't press it up quickly enough as demand soared. This time around, the weight of expectation abounds and 'Sundown' is up to the task.
The superlative production from John Carroll Kirby is especially noticeable on the strung out and spacious textures of 'Haunted Memories'. Chacon saves the best for last, wrapping up with the swaggering yet low-key funk of 'The Morning Sun'. Something about this song makes it feel like it has been around for years. Just Played listened to the indie exclusive Dinked Edition, which is on opaque silver vinyl with an 'exclusive OBI card' and 18"x24" poster. Whether this merits an extra few quid, I'll let you decide. The hype sticker declares '180g audiophile pressing', not that disc weight has much to do with anything. The cut is tremendous, but GZ's work had a little light noise here and there.
—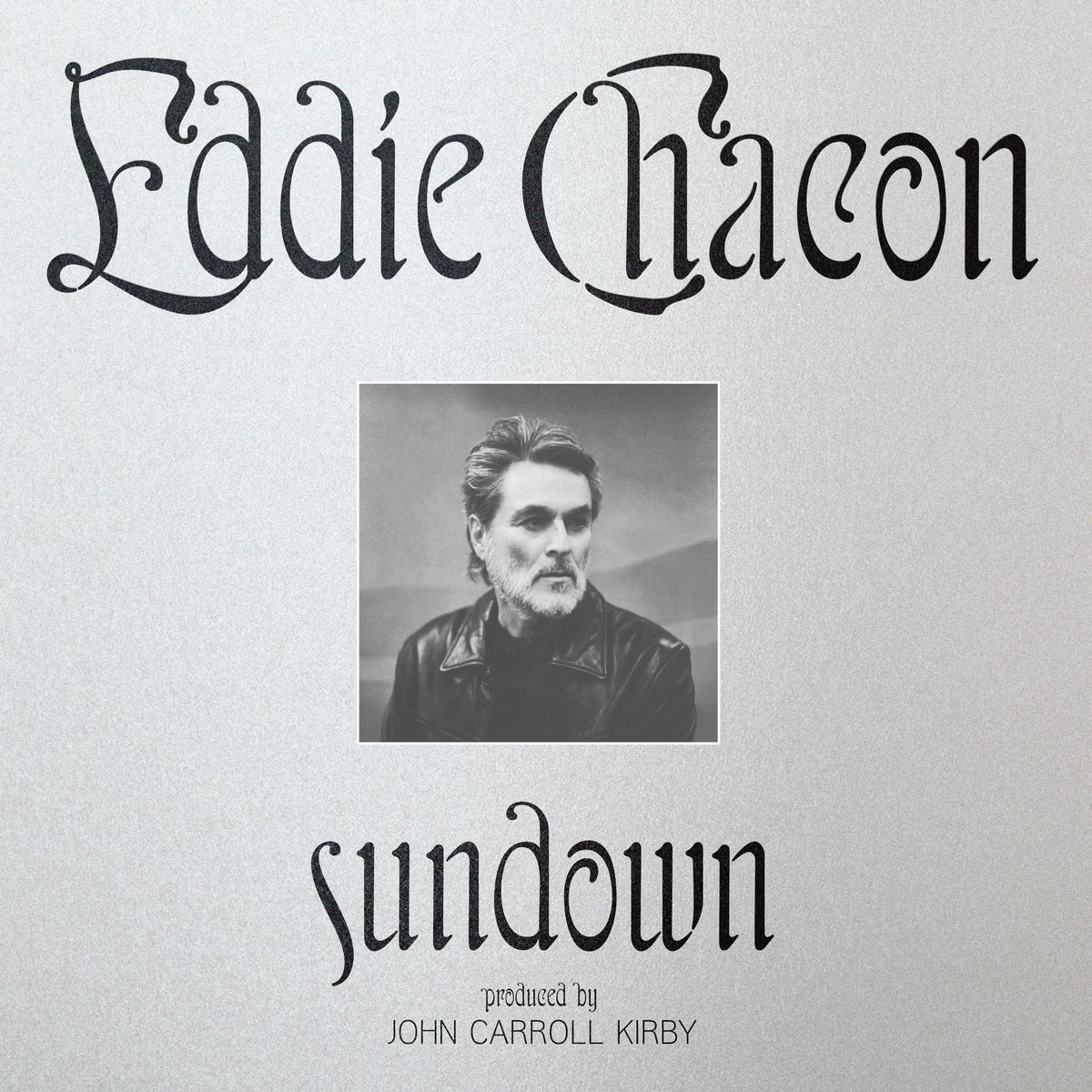 —
No Format Records have a deserved reputation for exquisite taste and so it proves once more with the debut album by Msaki x Tubatsi, 'Synthetic Hearts'. A new endeavour from two South African musicians, working alongside French cellist Clément Petit, this set is captivating from the moment the stylus hits the first track, 'Subaleka'. The relatively sparse instrumentation benefits from a soundstage with fantastic depth and every element has its own, distinct space. Side B's opening track 'Khanya' may be the most directly euphoric thing you've heard in a long time. Honestly, fire it up now. This near-silent Optimal pressing does the superb cut justice and this is definitely one to seek out.
—
—
2021 release 'Heavy Elevator' announced Hamish Hawk as a true talent, foregrounding a sincerely remarkable voice, like Neil Hannon gargling Richard Hawley while impersonating Edwyn Collins singing Scott Walker. That doesn't really do him justice, because he possesses a unique tone that goes beyond mere comparison. There's soul, classic rock, vintage pop and so much more besides across the perfectly constructed songs that make up his new record, 'Angel Numbers'. 'Think Of Us Kissing' seems to switch from Joy Division to Springsteen to Maxïmo Park in about sixty seconds and I am very much here for it.
'Bridget St. John' isn't what you'd expect it to be, but it's hypnotically charming. Also, try the delivery of the lyric to 'Rest & Veneers', which somehow sounds like it's nearly falling over itself from the off before arriving at an understatedly beguiling chorus featuring Samantha Crain. A rather fine sounding pressing via Green Vinyl in the Netherlands delivers the goods on this one. It's near-silent throughout and the springy soundstage seems to provide a platform for the songs rather than simply containing them. Crucially, given the importance of it, his voice has space around it and presence out and beyond the speakers.
—
—
By now, you'll be very well aware that 'Flowers' is yet another of those superb Miley Cyrus singles that operate in the mid-paced banger(z) territory so well occupied by previous corkers like 'Malibu'. You might even know that its parent album, 'Endless Summer Vacation', is pretty consistently excellent too. As has been something of a theme with her recent work, the more poppy moments offer light alongside more contemplative and gnarly shade. That two of the producers behind 'Harry's House' are involved here is unsurprising given the polished, slinky manoeuvres in tracks like 'Rose Colored Lenses' and 'River'. And let's not forget the sensational vocal performance on 'Wonder Woman'. The vinyl package is superbly done, with a full gatefold, photo booklet and lyric poster. Even the inner bag is artily realised and the disc inside is a Joe Nino-Hernes cut pressed at Pallas. It's near-silent during playback and the bottom end is hefty without being imprecise – a very fine bit of work indeed.
—
—
Given the ever-increasing cost of records these days, it's hard not to take a slightly dim view of a release having its price discounted during release week in a frantic attempt to secure a Number One. If it can easily be £9 cheaper to leverage a chart position, why was it so expensive in the first place? To be clear, The Lathums likely didn't make the decision themselves when it came to 'From Nothing To A Little Bit More' and it did work. We listened to the standard black edition, with a cut by Jasper Ward from Alchemy Mastering at AIR studios. The soundstage is pretty decent, doing its best to tame a rather indelicate bottom end, and GZ's pressing sounded reasonably quiet after a good clean. Musically, it does its generic indie-pop thing fairly successfully; opener 'Struggle' could be the product of a lightly-bearded, acoustic guitar-wielding chap winning The Voice. Like a high street coffee shop pastry, the album is pleasant enough while it lasts but nobody's first choice.
—
—
Evolving an already fine solo career, Philip Selway released his finest album to date at the tail end of February. 'Strange Dance' is his first in six years, perhaps as tired of waiting for a Radiohead reboot as the rest of us. Stewart Geddes' artwork catches the eye and the eco-mix vinyl used continues the visual theme. We've come a long way from 2010's rather fragile 'Familial' to get to this ambitious, atmospheric exploration of arrangements. The comparisons with his parent band are unavoidable but also entirely expected. It's not like The Smile sound incomprehensible to fans of Thom Yorke's day job, is it?
Listen to the majestic conclusion of 'What Keeps You Awake at Night' and your, ahem, glass eyes, might feel the strings sound a little moon shaped. Not only that, but Selway's vocal performances are his most confident to date. While still somewhat hushed, they anchor the fidgety 'Picking Up Pieces' fabulously and feel more like an instrument on the increasingly tense 'Salt Air'. Matt Colton has delivered an excellent cut for this expansive recording and gives the record heft and precision in equal measure. The aforementioned eco-mix has been pressed by GZ and sounded pretty quiet throughout after a clean.
—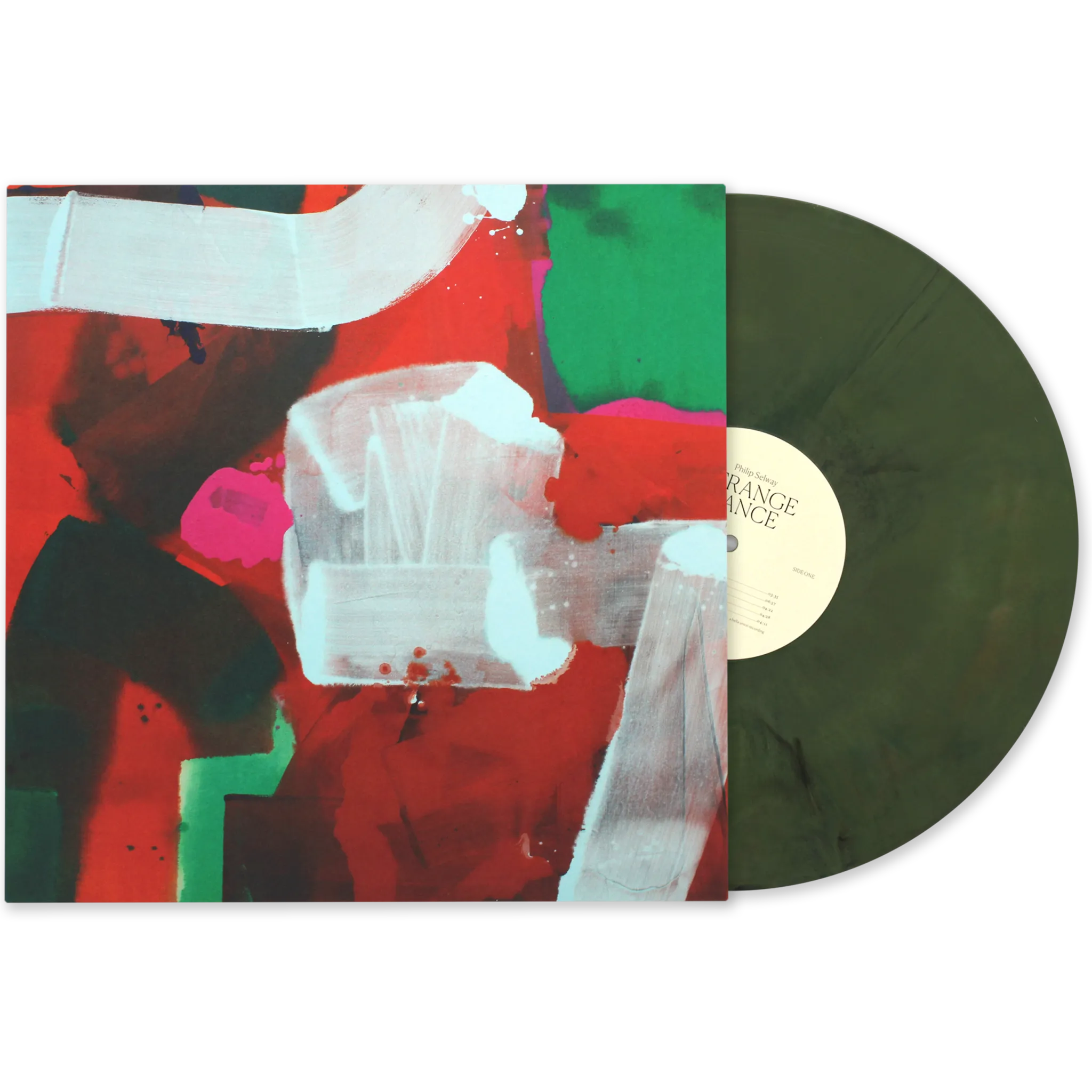 —
Acid Jazz subsidiary Fingier Records, headed up by Argentinian Kevin Fingier, has released a number of highly desirable 7" singles over the last couple of years and 'El Sonido De Fingier Records' compiles them in one easy to consume and non-financially ruinous location. Known for his capacity to produce soul and R&B recordings that could be straight from the late-Sixties, Fingier's Collective provide the backing for an array of superb voices. Opener 'Why Don't You Go Home' from Diane Ward is an absolute stormer and two tracks from Josi Dias are ridiculously infectious. A gorgeous sleeve houses a near-silent GZ pressing with a warm but defined soundstage. Better keep an eye out for future singles on the label!
—
—
On the subject of label retrospectives, Hotflush have reached the twenty year milestone and opted for a 3LP set, '20', that cherry-picks a selection of highlights from those two industrious decades. Founded by British electronic artist Paul Rose – better known as Scuba – the imprint has hosted a striking list of acts who have walked the line between house and techno. For this triple vinyl set, we are treated to delights like the James Blake remix of Mount Kimbie's 'Maybes', Recondite's 'Caledra' and Toasty's triumphant 'The Knowledge'. Housed in a rather minimalist gatefold, this MPO-pressed release sounds tremendous. It's big and it's loud, but it has got buckets of nuance too. Nudging the volume up only extends the sonics further into the room, but you'll need your settings to be spot on to avoid any distortion.
—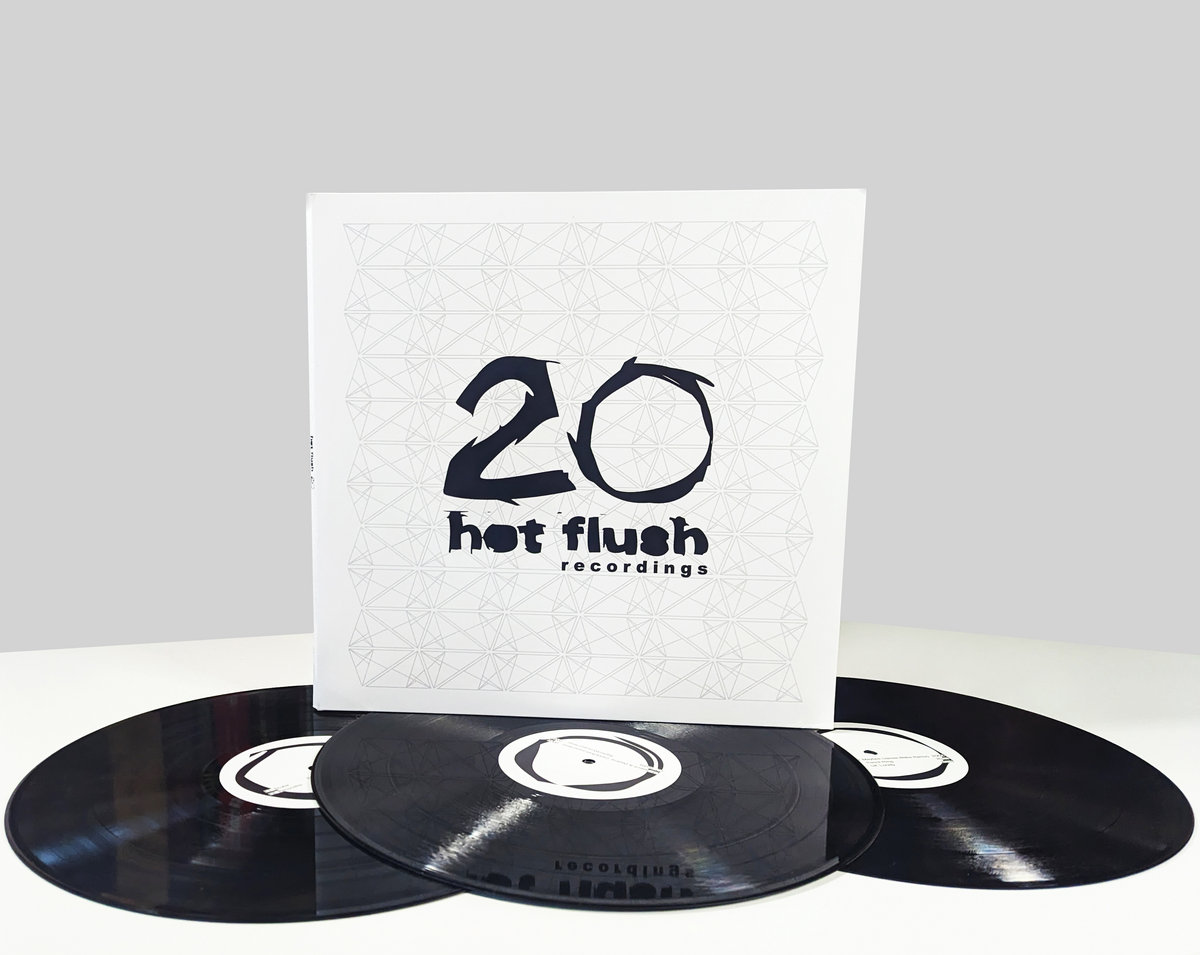 —
Brett Morgen's immersive David Bowie explosion 'Moonage Daydream' was a cinematic treat in 2022. A long way from a biographical documentary, it was more of an audiovisual mash-up of many of this great artist's hugely varied textures and explorations. If you let it carry you along, it's an exhilarating and often moving theme park ride. As part of the process, Morgen's team set about reworking parts of many songs to deconstruct, overlap and intersect different eras and performances. In the sensory onslaught of the cinema it was rich and captivating.
When delivered as a soundtrack, however, it's rather less stirring. Brief bursts of tracks make much less sense without visuals to explain their presence and it's even harder to sustain the sense of magic when it's split over six sides for this 3LP release. Following on from a CD outing in November, it's now housed in a triple-gatefold with imagery from the film across its panels and in the accompanying booklet. The Optimal pressing is mostly quiet but the source seems to fluctuate in its fidelity, presumably as a consequence of all the trickery for the primary use. And it's £65. As I type this, you can get the Blu-ray for a tenner. Is it better on vinyl? No. Because it lacks the imagery that is integral to the enjoyment of this project and one wonders quite what the point of this is other than selling yet more Bowie vinyl to people who'll always buy Bowie vinyl.
—
—
Acid Jazz's archivist tendencies now extend to rebooting vintage jazz imprint Flying Dutchman for its first collection of new music since 1976. Formerly half of The Valentine Brothers, whose hit 'Money's Too Tight (To Mention)' may ring a few bells, Billy Valentine has since worked with the son of this historic label's founder, Bob Thiele. 'Billy Valentine and The Universal Truth' comprises eight admirably astute covers and has been produced by Thiele Jr. International Anthem's Jeff Parker adds guitar along with several Blue Note folk contributing to the band.
Things commence with a pristine take on Curtis Mayfield's 'We The People Who Are Darker Than Blue' and what follows include versions of Pharoah Sanders' 'The Creator Has A Master Plan' and Prince's 'Sign O' The Times'. They don't surpass the originals, but this project coheres very naturally and these genre and era hopping selections make plenty of sense together. The mastering is excellent, most notably on the piano and bass parts, while the GZ cut had only some light surface noise at points. A neat gatefold is a fine finishing touch for an unexpected pleasure.
—
—
It's a bit lazy, these days, to say something sounds like it belongs on Erased Tapes, isn't it? So, I won't do that. But the latest offering from Elskavon, 'Origins', still has the neo-classical, ambient textures of his previous work running through its veins while opting to explore Chris Bartels' vocal leanings atop more robust beats and patterns. It's more Rival Consoles than Masayoshi Fujita, mind you. By making his voice another instrument in his arsenal, Bartels arrives at a beguiling and potent formula – sample 'See Out Loud' for a taste. Thoroughly inviting artwork houses a pressing where the dynamics are evident from the off. Unfortunately, a good clean wasn't able to remove some of the low level clicks from this GZ pressing, which also suffered with a bit of non-fill at points. It's always a shame when this kind of intricate music has a less than perfect vinyl outing, but don't let that put you off exploring the album.
UK hip-hop royalty Jehst opens his sixth record, 'Mork Calling Orson', with a clip of Robin Williams' stirring tones delivering the phrase that provides the title. It's an instantly endearing touch ahead of four sides of assertive words and varied textures. While some of the imagery might split opinion, it's hard not to enjoy the claim "I'm Nas in that 'Illmatic' phase," on the Confucius MC collaboration 'Daily Planet'. Optimal have pressed this, with a cut from Beau Thomas at Ten Eight Seven Mastering. It's near silent across both discs and Jehst's voice feels three-dimensional. The layers can get a little blurred at times thanks to the dominant bottom end, but it's a decent vinyl outing for an ambitious project.
All Kinds Of Blue:
Both the name and artwork of Sam Rivers' superb 'Fuchsia Swing Song' make it an especially appealing prospect. The record itself fully delivers, the always-adventurous tenor sax man bringing plenty of experience to his absorbing playing. Having worked with Miles and attended the Boston Conservatory of Music, Rivers was both a scholar of the instrument and somebody who wished to explore new territory. Tony Williams is in frenetic form on the drums and Ron Carter's bass seems to physically move the air before the listener. Not the easiest listen at times, but this one is another corker.
The term Classic is perhaps never more accurately applied for the Blue Note series than for Herbie Hancock's 1964 masterpiece 'Empyrean Isles'. Both Carter and Williams are present here too, alongside Freddie Hubbard's nimble cornet playing. You'll know 'Cantaloupe Island', either in its original form or as sampled by US3 for 'Cantaloop (Flip Fantasia)' in the early Nineties. It is a perfect piece of music and I've never heard it sound better than on this all-analogue Kevin Gray cut. Both this and 'Fuchsia Swing Song' are totally silent Optimal pressings with remarkable soundstages. While I can't lay claim to a mint original for comparison, the rhythm at the heart of 'Empyrean Isles' can be felt bodily thanks to this new edition. Hancock's own performance is nuanced, varied and intuitive, truly in command of his work. An absolute must have, no matter your views on jazz.
—
—
Of this month's Tone Poets, 'The Remarkable Carmell Jones' by, well, Carmell Jones is the less essential title but still no slouch. A Pacific Jazz release, meaning sturdy tip-on sleeve but no gatefold, it's hard bop that's pretty easy on the ear. Jones' trumpet is the star of the show, but Gary Peacock's bass and Frank Strazzeri's piano form a rich, dependable bedrock for this early Sixties set. Try 'Night Tide' to get a sense of the infectious, gleeful interplay. As ever, Gray's cut is high quality and the RTI pressing near-silent. But, there's another one to tell you about that is somehow even better.
Andrew Hill's 'Dance With Death' was recorded in 1968 but unfathomably unreleased until 1980. An adventurous pianist, Hill here had a band entirely in step with his thinking. Just listen to Billy Higgins' drumming at the start of 'Yellow Violet', initially seeming at off-kilter before subtly twisting, mutating and revealing itself to be the heartbeat of a stunning opener. Sometimes there is a particularly rich mid-range on these Tone Poets that makes them truly exquisite and that is unquestionably the case here. Blessed with the revised, strikingly simple 2004 artwork, the inner panels feature full colour studio photography that only adds to the sense of holding something special in your hands. It's a particular highpoint in a series full of triumphs.
Going Round Again:
Years after a catalogue reissue programme was mooted, with sample clearance for streaming the big issue, De La Soul had barely confirmed the March 3rd date before the tragic loss of Trugoy The Dove was announced. Alongside that overdue digital access come some fresh vinyl editions too. First up is '3 Feet High And Rising', continuing the double disc format previously used for a 2013 cut ahead of the criminally squashed original LP. The artwork is a darker shade of yellow and the band photos seem much grainier than ten years ago. But how does this GZ pressing sound? Just Played used that decade-old reissue for a little comparison.
After a clean, playback was quiet throughout and there's only a hint of sibilance towards the very centre of the discs. The soundstage is sturdy, a little bass-heavy, but not quite as expansive as the 2013. The top end feels marginally lacking and this adds to the sense of it being slightly hemmed in. It's not a night and day difference and I suspect a bright turntable will probably balance out that chunky bottom end somewhat. Closer 'D.A.I.S.Y. Age' has a range of sonic aspects with plenty of space around them and it is pretty satisfyingly sculpted to these ears. Legendary singles 'The Magic Number' and 'Me Myself and I' feel sprightly with the beats still crisply defined. Yes, it could be better but it's still a job well done.
—
—
The near faultless Elvis Costello and Burt Bacharach collaboration, 'Painted From Memory', has had a sympathetic remaster to mark its twenty-fifth anniversary and forms the bulk of 'The Songs Of Bacharach & Costello'. A 2CD set adds a handful of additional pieces featuring the pair, along with alternative arrangements from Bill Frisell with a variety of vocalists. The 2LP edition then plucks half a dozen of those tracks to tuck on side D, having spread the original music over the rest. While the extras are interesting, it's the main album that remains a ridiculously well matched project.
Costello's unstinting sincerity on these performances combined with Bacharach's polished craft make for songs that are often very moving. Closer 'God Give Me Strength' is one of the most beautiful pieces of music your correspondent has ever heard, but 'This House Is Empty Now', 'Toledo', 'In The Darkest Place' and the title track are all masterpieces too. Ryan K Smith's vinyl cut of Bob Ludwig's remaster is strong, presenting intricate details with clarity and depth. The GZ pressing, however, is less satisfying. Repeated cleaning removed the white lines of doom, but still left some noise across the two versions Just Played sampled – and online comments suggest others have found the same. A little roulette may pay off but be especially cautious if considering the ludicrously priced 2LP/4CD edition given this pressing. Whereas the double vinyl release has printer inners with the lyrics, the 'super deluxe' rather ironically presents the records in plain white paper bags.
—
—
A number of readers have been anticipating a pair of Grant Lee Buffalo reissues via Chrysalis. A US rock act whose heyday spanned the Nineties, their rough-edged Americana is fondly remembered by the faithful and has been absent from the racks for some time. 1993 debut 'Fuzzy' has only had one subsequent outing on wax and that was 2014's problematic Music On Vinyl edition that appeared to use different mixes. To mark its thirtieth anniversary, it's had a fresh master and cut from Miles Showell at Abbey Road.
The clear pressing via The Vinyl Factory sounds superb. With barely a hint of surface noise, the soundstage has been meticulously rendered to do justice to two relatively long sides. Listen closely to the opening of 'Wish You Well', with its ringing acoustic guitars and rhythmic vigour, to experience the artful mid-range on show here. A Michael Stipe favourite from the time, it trumps the follow up, 'Mighty Joe Moon', which has also been given the same treatment. The mix of that album makes it a little less sonically appealing, but these two titles will delight fans in search of decent copies without breaking the bank.
—
—
After the deluxe box set treatment afforded 'Madman Across The Water', it's a little surprising to find Elton John's near-perfect 'Honky Chateau' only getting a 2LP edition. On gold – cough, brown – or black vinyl, this fresh Geoff Pesche cut from Abbey Road sounds absolutely fantastic. Some spot varnishing on the gatefold is a nice touch and the whole thing is a triumph. From the moment 'Honky Cat' kicks in, the soundstage is obviously rich and dynamic. While it lacks the almost indescribable bottom end warmth that Seventies analogue pressings always seem to have, it otherwise eschews most digital hallmarks and fills the room.
When 'Rocket Man' concluded side one during my first listen, I was so swept up in the sound that it took me a few moments to remember I had to flip the disc. The bonus material, assembled by Daryl Esslea who also provides an absorbing essay in the accompanying booklet, provides demo takes for the majority of the original songs. Across four pin-drop silent sides, the music sweeps you up and highlights a talent in astonishing form. It's so easy to take conventionally classic albums for granted, but vinyl versions like this really do them justice by bringing them to life all over again.
—
—
What marked the end of Eels' imperial phase? Anything after the sizeable heft of 2005's 'Blinking Lights And Other Revelations' or the bizarre fondness for the 2×10" format perhaps? Hard to say, but I suspect I own far more of E's records than I probably need. This month, the loose trilogy of concept albums released across 2009 and 2010 are all making a fresh appearance. Those who purchased at the time may recall US pressings being used globally and even bonus 7"s with the latter two titles. For these first European outings, the extra singles aren't replicated and, curiously, each has been pressed at a different plant.
'Hombre Lobo' has been manufactured at GZ. The gatefold lacks the glittering spot varnish of the original and plays back with a little light surface noise at times. A shootout with the 2009 LP, focusing on the tremendous 'My Timing Is Off', serves as a reminder that it wasn't too quiet either and actually quite boxed in sonically. While these were never audiophile recordings, the new cut does seem a little more sprightly and a touch more open at the top end. It's not perfect, but certainly negates the need for a costly second-hand purchase. 'End Times', meanwhile, has gone through Takt. It was always the weakest of the trio, but not without its charms. 'Gone Man' still stands out, partly for its attempt to lift the mood. Again, this new cut feels bigger and less damped on the higher frequencies. It's not a startling transformation but it is pleasing to note, even with a little distortion on a couple of occasions. The disc was faintly warped and not as quiet as desired.
'Tomorrow Morning', however, has been cut at SST in Germany and pressed at Pallas. It's not a perfectly silent disc, but it's not far off. A curious album that wasn't helped by being at the end of such a congested release schedule, it has plenty to enjoy and this new edition sounds excellent. A comparison of 'Spectacular Girl' and 'Looking Up' highlights a more satisfyingly three-dimensional soundstage. If considering this batch but unsure where to start, this would be our tip.
—
Alongside the Blu-ray, DVD and even cinema release of the beautifully restored Dance Craze film, its soundtrack album has been expanded to a 3LP slipcase deluxe edition. The set features the original 1981 single disc OST, using the parts from the remaster for 2020's Record Store Day reissue alongside the full length soundtrack as it appears in the film across four thrilling sides. That means more satisfying quantities of The Specials, The Selecter, The Beat, Madness, The Bodysnatchers and Bad Manners. It has Optimal-pressed vinyl and playback is near silent throughout. The source is still a little busy, the upper mids and high end faring better than a somewhat murky bottom end. That said, as a document of bands at the absolute peak of their powers, it's still an absolute treat.
Despite history recording it as a commercial failure, OMD's fourth album, 'Dazzle Ships', received a half-speed mastered vinyl reissue as recently as 2018. So, whether there will be sizeable demand for a fresh edition – admittedly with alternative artwork and an additional disc of bonus material – remains to be seen. Let's immediately acknowledge that sometimes pop mythology gets it wrong, as there's much to like about this unusual, ambitious and unashamed record. The musique concrète references are far less jarring forty years on from its original release and the mechanical electronic structures feel nostalgic rather than challenging.
Andy McCluskey's voice remains distinctive: haughty and saccharine, crooning and ominous. 'Silent Running' has a glacial beauty that necessitates a very specific soundstage, able to present the percussive shimmers across the middle of the track with vivid clarity. Indeed, that is indicative of what to expect throughout this fresh Miles Showell Abbey Road cut. It's an absorbing listen and the Optimal pressing is pin-drop silent. The die-cut replica of the original sleeve's patterns, alongside an alternative colour scheme, is nicely done and the whole package is inviting. Commendably, the bonus material differs from a previous expanded edition and the demos are genuinely interesting as they hail from the time of writer's block that prompted the change of direction in the first place. We tried the black but there's a blue and silver edition if you like that sort of thing.
—
—
As part of a new thirty-fifth anniversary series, Acid Jazz offers up a yellow vinyl reissue for 1992 classic 'Stoned Woman' by Mother Earth. A collective effort, initiated by label founder Eddie Piller and his friend Bunny, the band gradually became Neil Corcoran, Chris White and vocalist Shauna Greene. Eventual lead singer Matt Deighton joined them too late to even get his voice on the record. Instead, this euphoric celebration of the rockier end of Seventies soul features input from James Taylor – not that one, the organist with the quartet – as well as members of Beats International, Leftfield and The Brand New Heavies. A mix of samples and blistering studio performances contribute to a Blaxploitation-indebted set that still sounds tight today. The mastering is open, the soundstage robust and the bottom end very nicely controlled. A near silent GZ pressing ensures this is a real treat.
To mark the fortieth anniversary of its initial release, BMG have offered up a lightly marbled, transparent red double vinyl edition of The Stranglers' 'Feline'. Louie Nicastro has remastered the original Tony Visconti mix and that takes up the first disc. The soundstage is pretty solid, the vocals on side two opener 'Let's Tango In Paris' especially ear-catching. The second LP features b-sides and rarities from the time, with radio edits, single mixes and extended versions dominating the tracklist. 'Aural Sculpture Manifesto' is a slightly renamed outing for a piece that originally came on a 7" accompanying initial copies of the record and it concludes proceedings in endearingly unusual fashion. The content is identical to the sought-after, self-released 2019 2LP reissue, although that was made in the UK and cut by the Finyl Tweek folk. This Takt pressing is pretty quiet and, disappointing lack of sleevenotes aside, makes for a satisfying document of an intriguing if not wholly successful period in the band's history.
—
—
Regular readers will be used to the name Ten Years After, as this is their third appearance in as many months. Intriguingly, following three titles via Proper/Universal, we are now offered a 2LP set from Chrysalis to mark the fiftieth-ish anniversary of 'A Space In Time'. Disc one features an all-new mix from Chris Kimsey, while the second preserves the original production. It's a neat way to stem the criticism from the purists while also offering a hugely successful fresh take on arguably their best album. 'I'd Love To Change The World' is a blistering onslaught, filling the room with ease and a real sense of urgency about the bottom end. The vocals are notably more pronounced for the 2023 take, inverting a preferred production decision from frontman Alvin Lee at the time.
The Miles Showell half-speed Abbey Road cuts are superb. Indeed, the 1971 version would be no slouch as a reissue on its own, delivering an emphatic guitar sound and getting pretty close to the warmer bottom end that is characteristic of pressings from the time. The gatefold artwork looks excellent and Kimsey's effusive sleevenote adds to the fun. We can only hope that more vintage titles will be handled by Chrysalis, given their high standards for reissues.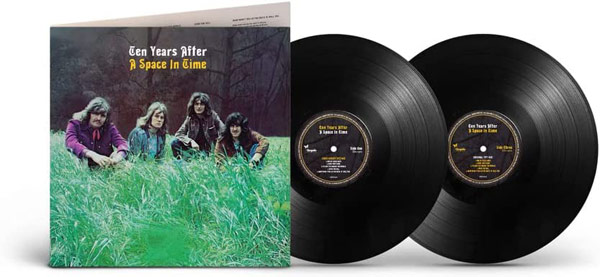 At The Front Of The Racks:
Vinyl has always felt like the right medium for the music of Steve Mason. All of his solo albums have had superlative Domino releases, with the debut, 'Boys Outside', and 2016's 'Meet The Humans' particularly fine examples of what the format can deliver. His fifth studio album, 'Brothers & Sisters', is both a wonderful record and an excellent physical package. A striking sleeve and a gloss gatefold make for an aesthetically pleasing experience, neatly accompanied by superb audio. The portentous opening minute or so of 'Mars Man' yields to skittering drums and layers of vocals, before 'I'm On My Way' delivers the wonkily melodic, slow-building majesty to which we have become accustomed.
—
—
The breadth of the soundstage is there, with strident use of rhythm and unexpected pivots. His interest in textures, hard-wired to a potent pop sensibility, ensures kaleidoscopic songs that linger. Just listen to the gear changes of 'All Over Again', which feels like the whole of 'Screamadelica' condensed into just over four minutes. Your columnist listened to the standard black 2LP edition of this Optimal pressing and it captures the width and range of the mix neatly. When a euphoric swell builds, it coalesces at the centre of the presentation, while the percussive intricacies hold firm at their respective outposts. The bodily bass impact Mason prefers is present and correct too on an excellent cut.
—
—
All of the titles reviewed above were cleaned before playback using the ultrasonic record cleaning machine, Degritter. A full review of its capabilities can be found in a previous column and you can find local dealers at www.degritter.com
Words: Gareth James (For more vinyl reviews and turntable shots, follow @JustPlayed on Twitter)