Just Played: A Column About Vinyl Records #36
Our in-depth look at the vinyl marketplace...
While January is traditionally a quiet time for releases, it has been quite the opposite when it has come to album announcements. There's plenty to look forward to in the months ahead but, as is customary with the first dispatch of the year, we're also mopping up a few things that didn't quite make it in time for the December column. Find a new favourite or reignite an old passion amongst the many records featured below.
Freshly Pressed:
While he seems happy enough to chat about the Blur reunion gigs, you would have to imagine that Dave Rowntree is also pretty keen to make the world aware of his excellent solo record, 'Radio Songs'. As a very long-standing fan of the aforementioned band, I still had no idea what to expect from this album and have been very pleasantly surprised. He has worked with a range of songwriters and Leo Abrahams delivers superb, open production throughout.
It's hard not to hear what seem like obvious references to both Damon and Graham's work, most notably 'Devil's Island' – which sounds like something from 'Everyday Robots' – for the former and the vocals of 'Downtown' for the latter. There's also a generous helping of prime New Order woven into the record, but it still has a clear identity of its own. A gorgeous instrumental orchestral piece, 'Who's Asking', concludes the record and seems to come out of nowhere. Just Played listened to the standard black vinyl and the cut itself sounds pretty good. The Diamond Black pressing is a little noisy, with some patches of crackle at various points.
—
—
Seven years on from the 2016 debut, 'Midwest Farmer's Daughter', that represented one last throw of the dice for an artist in need of some luck, a new Margo Price album rightly prompts excitement and 'Strays' deserves that reaction. 'Time Machine' is a beguiling burst of country-pop, showcasing Price's captivating vocals and knack for a hook, while 'Radio' features a well-matched guest appearance from Sharon Van Etten. 'Anytime You Call', featuring Lucius, meanwhile, is a soulful, swaggering organ-driven testament to friendship.  
The "shrimp pink" pressing your columnist listened to was manufactured at The Vinyl Factory and it is near silent throughout. The soundstage keeps a good command of the bottom end and gives Price's voice the space it needs and deserves. The string-driven 'Lydia', written in a rapid moment of inspiration in a small Vancouver hotel room, has a sparse intensity that highlights the skill involved in this cut. Things felt ever so slightly congested towards the end of each side, and the odd hint of sibilance creeps in, but this is a hugely pleasing listen.
—
—
Having had a few years back in the warm embrace of Supergrass, Gaz Coombes has returned to his well-regarded solo career. He quietly amassed a small catalogue of likeable if not essential albums between 2012 and 2018. 'Turn The Car Around' is his best yet, at times evoking the majesty of 2005's 'Road To Rouen', especially on 'Not The Only Things' and 'Dance On'. It's definitely a grower, various melodies and production choices getting under your skin over time. 'Don't Say It's Over' and 'This Love' are amongst his finest writing to date.
Matt Colton delivers a superb vinyl cut, ensuring the slightly eccentric use of the stereo landscape on the curiously titled 'Feel Loop (Lizard Dream)' is presented in such a fashion that it seems almost three-dimensional. It's a great demonstration of both why it's worth thinking about speaker position if you're after a fully immersive listen and what vinyl can do. I compared this track with the 96Hz/24bit hi-res digital and it was a much flatter presence in the room. Not every track feels quite so revelatory, however, and things are a little more congested towards the centre, which certainly doesn't happen when you're streaming. The GZ pressing is reasonably quiet but the shiny printed inner might produce an element of roulette for some.
—
—
Just before Christmas, Taken By Trees released a beautiful EP entitled 'Another Year' which features five Colin Blunstone covers and artwork which pays tribute to the original 'One Year' sleeve. Taken By Trees is the stage name for Victoria Bergsman, former lead singer of The Concretes, and her accompanying note about some reservations around the project because of her deep love for the songs is extraordinarily endearing. It's a corking vinyl pressing – via Optimal – and the performances are a delight. Give it a listen, you'll love it.
While one can only imagine the mess on one's worktop when mixing Melons and Razorcuts, silver biplanes are married duo Vanessa Vass and Tim Vass who were, respectively, members of those two legendary indie acts and now combine to great effect. If you told me 'A Moment in The Sun', their debut release, was buried treasure from the early Nineties, I wouldn't take too much convincing. Somewhat lo-fi jangle is at the heart of this project, but it's not afraid to shimmer and rattle when it wants to. 'All Fools' Day' showcases Vanessa's resonant vocal and sits somewhere between Dubstar and The Human League. The orange GZ pressing plays back quietly while the mastering is focussed in the mid-range and a little narrow. The artwork is attractive if not immediately indicative of what lies within for a package that will likely grow more appealing when the seasons change.
—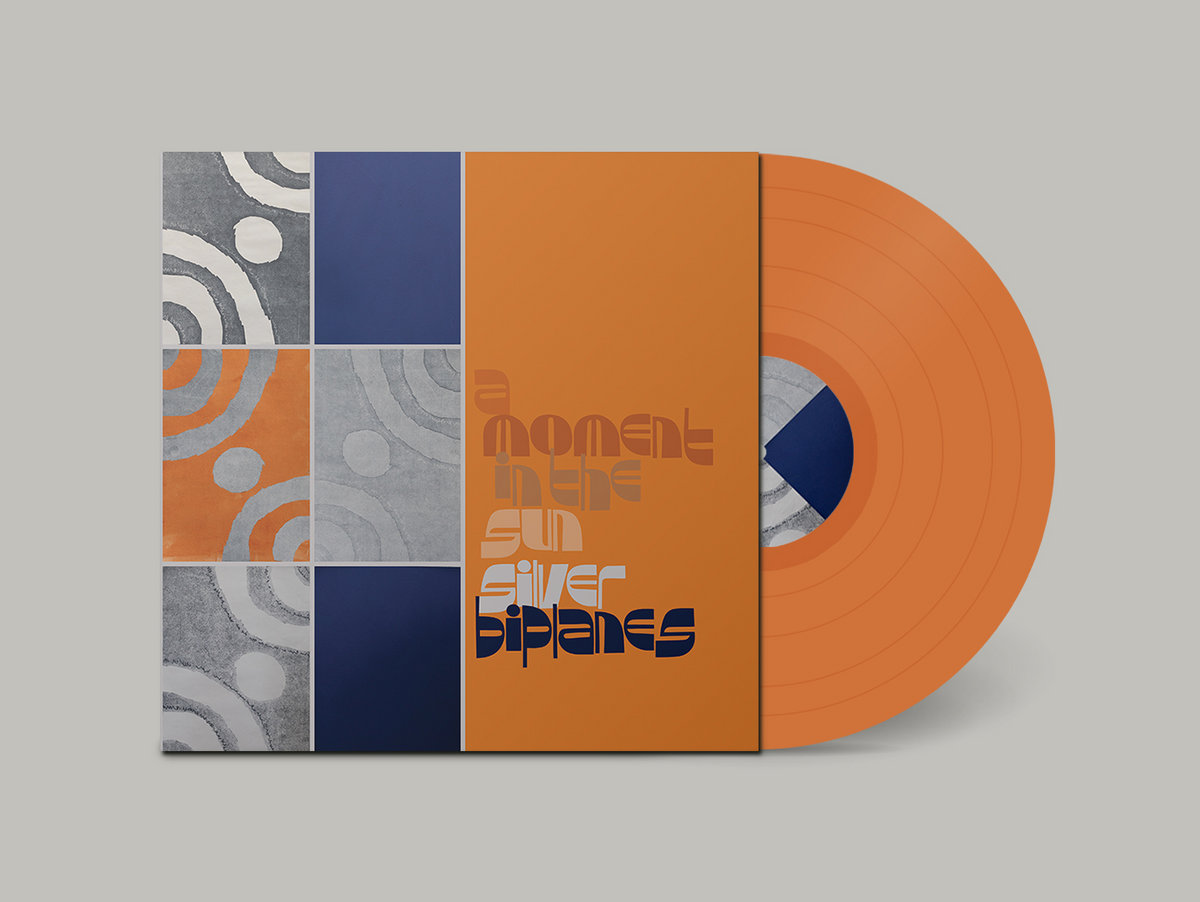 —
The latest initiative from Trojan Records is the Essential Artist Collection. For each act chosen, the series will deliver a 2LP set of highlights from their career. The excellent first pair of releases focuses on The Maytals and The Skatalites. The former get the yellow vinyl treatment and classics like 'Monkey Man', 'Pressure Drop' and '54-46 Was My Number' sound excellent thanks to work by 360 Mastering and a silent Optimal pressing. The same is true of the other set, produced by the same team but this time on clear discs. Opening with 'Music Is My Occupation (Ring Of Fire)', it keeps the bar high thanks to 'Corner Stone', 'Feeling Fine' and the irresistible 'Good News'. Guaranteed thrills all round.
—
—
In May of last year, Wilco suddenly announced the release of a new double album, recorded only several months prior to appearing on streaming services worldwide. Despite being a band so committed to vinyl, the manufacturing conditions meant that physical editions would be a long time coming. That wait is finally over, with double CD and double LP sets finally reaching fans. The arrival of 'Cruel Country' was a good lesson for your correspondent around how we consume music and which media get more attention. Despite several plays upon release, it struck me as pleasant enough but inessential.
Drop the needle on this superlative Chris Bellman cut and songs that seemed familiar suddenly feel indestructible. In particular, 'Story To Tell' and 'Mystery Binds' on the final side capture several of the various strands of the band's sound. Taken in four sections, it makes perfect sense and repositions itself as one of 2022's finest records. The front cover may look like an old Starbucks exclusive Christmas compilation, but the art in general is beautiful, especially the accompanying reproduction vintage postcards which provide the lyrics. This excellent pressing from the US will set you back a few quid, however, and watch out for a little warping caused by the tight insertion of the postcard sheets.
—
—
The press release for DJ, producer and percussive legend Chris Bangs' new set 'Firebird' features a quip from Gilles Peterson describing the artist as "the Eric Morecambe of 80s clubland." I have no idea what this means, beyond his glasses, but it guarantees you'll want to listen, right? With Eighties-flecked acid jazz leanings, it has a distinctly Latin focus and was intended to be a set of tracks that would have had the floors alight nearly forty years ago. The mastering on this, by Nick Robbins at Sound, is wonderfully open and allows the music to execute numerous gear changes. With an assembled cast of renowned jazz musicians along for the ride – including some joyous vibes work from Roger Beaujolais – the record flies by. As well as its magnificent title track, 'Bam Bam' will also have you sold. A near silent GZ pressing, this is great fun.
—
—
Felt, Denim and Go-Kart Mozart are linked by one remarkable musician: Lawrence. A man with an ear for melody that is more than a match for most, he has quietly gone about his business for four decades with critical acclaim more dependable than healthy sales. Now trading as Mozart Estate, 'Pop-Up! Ker-Ching And The Possibilities Of Modern Shopping', his new release for Cherry Red, is a complete delight. With no great loyalty to any one genre and a deliciously dark sense of humour, he has made remarkable earworms out of the cost-of-living crisis, fizzy drinks and the collapse of Oxford Street.
This pin-drop silent red Optimal pressing possesses a vibrant, nimble and open soundstage that makes for an addictive listening experience. A sizeable cast have assisted Lawrence in the creation of this record and, while it still keeps a slight homemade charm, his production is excellent. Felix Miles at Metropolis has nailed the mastering and highlights such as 'Honey' and 'Relative Poverty' fill the room. Were there any justice, the latter would be an anthem for our times, finishing with the genial cry of "Please don't take my tenner away." Seek it out immediately.
—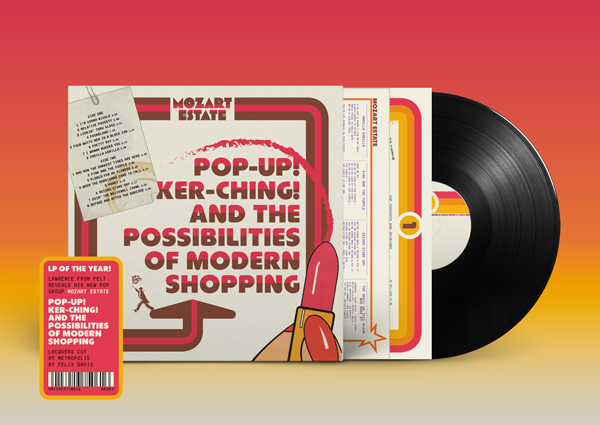 —
One of Lawrence's former collaborators, Death In Vegas guitarist Ian Button, now trades as Papernut Cambridge. The band also features the notable talents of Jack Hayter, Robert Halcrow, Robert Rotifer and Darren Hayman. The heady mix of DIY drumbeats of the Eighties and the sun-kissed melodic heights of the Sixties combines with a very clear sense of the now as Button is lyrically looking for renewal. Pressed at Deepgrooves in the Netherlands, the disc is near-silent during playback and the soundstage is very neatly balanced. Vocals soar and every instrumental part has its space, never feeling congested. The packaging is appealing too, hand-stickered and featuring a newsprint poster of the sepia artwork. From The Go-Betweens and Squeeze to McCartney and The Byrds, there are little nods to so many melodic masters here that it'll likely charm all who lend it their ears.
An artist perhaps best known for fronting Wang Chung, Jack Hues has also spent several decades as part of a jazz band known simply as The Quartet. 'Epigonal Quark' captures a performance from St Thomas' Hall, Canterbury, in April 2019. With two drummers and double the bass, this is a compellingly forthright set. Heavy covers of Robert Wyatt's Ship Song' and Radiohead's 'Weird Fishes/Arpeggi' feature alongside takes on Soft Machine and Beck. The double vinyl set has been mastered and cut by John Davis at Metropolis and presents a gnarly soundstage well. The GZ pressing has some light noise at parts and you'll need to dispatch the static from the plain paper inners before lowering the tone arm. The highlight is a raw tribute to the then recently deceased Mark Hollis, 'Myrrhman', which opens side C and features Hues on vocals.
All Kinds Of Blue:
Only space for one Blue Note title this month, but it's a corker. Modern releases don't often feature for the Tone Poet programme but, when you have the option of presenting the 2002 release from ScoLoHoFo, 'Oh!', as nature intended, one imagines it's hard to resist. Recorded direct to two-track tape despite no previous vinyl outing, it is a collaborative project named after the first two letters of each participant's surname: guitarist John Scofield, saxophonist Joe Lovano, bassist Dave Holland and drummer Al Foster. While each of these are remarkable performers in their own right, in unison they conjure up something unique.
Joe Harley has overseen a tremendous repurposing of the original artwork to suit the deluxe aspects of this deluxe series. As well as feeling like a luxury item, it sounds like one too. Kevin Gray is at the controls, as ever, and has cut a double-disc presentation of the music that puts the quartet in the room with you. With a much more modern approach to positioning the instruments across the mix, things cohere from the off and the numerous gearshifts in 'The Winding Way' perfectly demonstrate the nuances in the recording. Scofield's playing was your columnist's highlight in terms of its resonance and colour, but everyone is at their peak. While it may not be the most obvious choice, this is a perfect demonstration of what the Tone Poets can be.
Going Round Again:
Over two years on from the second title in New Order's definitive edition series comes 'Low-Life', following exactly the same format. The textured outer box has a grey hue this time, in keeping with the original artwork, and looks perfect next to the initial pair on the shelf – are you reading, project managers for the Manics and The Beatles? Inside, you have 2CDs, 2DVDs, a hardback book and, crucially, a remastered vinyl copy. For those who want to immerse themselves in each album's era, these sets are a pleasure but don't come in expecting hours and hours of unheard material.
The CD of 'Low-Life' replicates the original tracing paper wrap-around design of the LP and the bonus disc contains an array of largely instrumental demos that provide insight without feeling truly essential. The sound is satisfying, however, thanks to Frank Arkwright, who is also responsible for the vibrant vinyl pressing. True nerds may be interested to know that the cut was undertaken and the stamper created back in 2016 when the project was initially devised, several titles being readied at the same time. In a shoot-out with an original, this new Optimal product held up well, maintaining most of the energy from 1985 and presenting an open soundstage that reaches out from and above the speakers with ease.
The DVDs are truly for the hardcore and will, along with the hefty price tag of around £150, ensure that there are few casual purchasers. Plenty have pointed out that previous editions of the band's catalogue have featured different bonus material to that contained in these boxes, but there's still treasure. The selection of live sets includes a performance from Tokyo previously released as 'Pumped Full Of Drugs', a spiky gig in Rotterdam and a Toronto outing with a blistering take on 'Age Of Consent'. The video quality is variable, with moderately well-cared for VHS the average, but this is clearly explained on the packaging, with historical importance trumping pointless 4K remastering.
The book is, as ever, excellent, printed on sturdy, shiny stock and full of photos of studio paraphernalia, tape boxes and contemporary documents. Jude Rogers has done a fine job of corralling the band's recollections and it genuinely adds to the experience. The accompanying 12" singles are also reissued at the same time at around £15 a pop. While Just Played wasn't able to sample those before finishing the column, the previous titles in the series have been very well received so the deep-pocketed fan should be very happy indeed.
—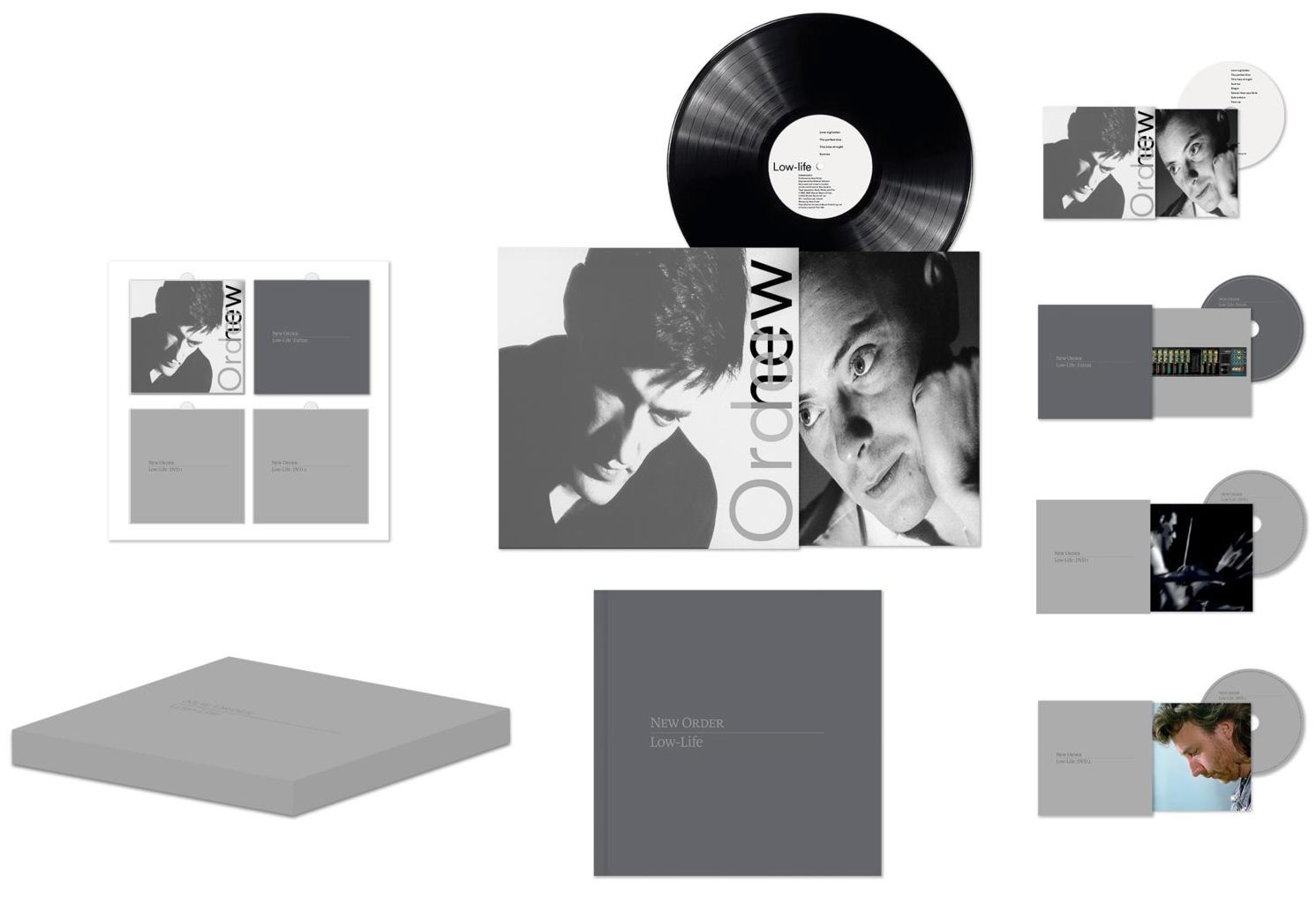 —
So committed to repurposing the mid-Nineties are The Courteeners that they even resorted to the old multi-format game for the fifteenth anniversary reissue of their debut 'St Jude'. Taylor Swift might give you different colours and a hand-less clock if you buy her variants but this lot have actually spread different material across several double-disc sets. In total, there's a standard release, a Zoetrope edition through the bizarrely collectable Blood Records folk, a silver/grey vinyl double with b-sides and rare bits, a white 2LP set and an HMV exclusive with a bonus 7" containing two of the different extra tracks on the second of the expanded productions. Chuck in some signed CDs via the biggest of webshops and, oddly enough, it finally made it to number one.
John Davis at Metropolis has delivered a muscular but fairly open cut, which is no mean feat for an album originally mixed and mastered for the late-Noughties. An exercise in tremendous riffery and sounding not unlike Britpop filtered through the early Arctic Monkeys records, 'St Jude' is a winningly buoyant set. The GZ pressings are reasonable, though the shiny inners will mean a good clean is wise before playback and they're a touch sibilant as they close in on the centre label. Of the two double disc incarnations, the white edges it for the range of bonus material and lack of dispiriting acoustic takes.
—
The ongoing Cat Stevens reissue programme reached 'Catch Bull At Four' just prior to the end of 2022. Fifty years on from its original release, it was restored to the racks on black vinyl and a limited orange variant. Just Played listened to the latter, although both use the same parts with audio remastered by Mazen Murad at Katara Studios. Despite the labels being the wrong way round, this Optimal pressing is near silent throughout and comes in a poly-lined inner housed in one of the most indescribably tactile gatefold sleeves your columnist has ever encountered. There's something almost cushiony about it.
How does it sound? Rich, open and engaging, in short, with tracks like '18th Avenue' and 'O Caritas' immediately catching the ear. It should be said, some purists are not thrilled with the sonic identity of these reissues as they don't aim to replicate the more relaxed, warmer sounds of early-Seventies records, preferring to deliver a slightly more balanced but arguably forensic approach. Not being an expert on the original, I greatly enjoyed this edition and it's a well-produced way in for those looking to add it to their collection.
—
—
Roots Records, part of the Acid Jazz family, have reissued the 1984 collaboration between Robert French and Anthony Johnson which will win you over with just the typography on the front of its sleeve and the sensational Wilfred Limonious illustration on the reverse. Johnson's work occupies side 1, while French takes side 2. The former opens with the scorching 'Sitting In The Park', while the latter includes protest song 'No War'. Recorded at Channel One in Kingston, Jamaica and with Nkrumah 'Jah' Thomas on production, it's quite the set and Nick Robbins at Sound Mastering has done a fine job of readying it for a reissue. The GZ pressing is near-silent throughout and, a little light sibilance aside, plays well.
Another December release that didn't quite make it in time for that month's round up was The Beach Boys' 'Sail On Sailor – 1972' box set. It functions as a combined reissue for a pair of contrasting records that were mostly completed in that year: 'Carl And The Passions – "So Tough"' and 'Holland'. The former's cover is remarkably familiar from most bargain-bin browses, while the latter's superb opening track gives this collection its title. The 7" EP which originally came with 'Holland', 'Mount Vernon And Fairway', is also replicated and remastered. Three further LPs present two sets live at Carnegie Hall on 23rd November 1972 and half a side of bonus tracks, culled from the more extensive 6CD set.
The GZ pressed set largely plays quietly but the mixing and mastering from Mark Linett has rightly split audience opinion. Regular readers may recall some fairly audacious audio calls on the 'Sounds Of Summer' set last year and things are still punchy here. There seems to be some distortion even in the vinyl cut during the second side of 'Holland', especially noticeable in 'The Trader' and the sublime 'Only With You'. Plenty of excellent music still shines through but one wonders why these decisions keep getting made on deluxe sets. Honestly, who actually buys these things beyond the super fans? Surely, they're the most likely to be aggrieved by boosted, compressed sound? The live material more naturally suits the added heft, but don't go in expecting an audiophile experience. The box itself is a lovely textured affair and the accompanying 40-page book features helpful context and contemporary photography.
—
—
Following the excellent 2021 reissues of the early Echo and the Bunnymen catalogue by Warner, the news that 1997's comeback corker 'Evergreen' would finally make it to vinyl was keenly received. How would that rather congested master translate to a single disc? Would the record still stand up after a quarter of a century? Well, musically it's still an impressive collection of songs that does nothing to tarnish the hard-earned legacy, but sonically it definitely feels like a digital source transferred to vinyl.
Naturally, it is less compressed so as to suit the limitations of the medium but the sound doesn't reach out above the speakers and largely sits, slightly recessed, into the rectangle of sound between the speakers that I've mentioned before in this column. Just Played listened to the widely available white pressing, which has been manufactured at MPO. As appears to be the case for many, the disc suffers with a notable edge warp although this didn't affect playback. The true classic here is 'Nothing Lasts Forever' and it is ensconced at the end of side 1. While the acoustic guitar feels relatively clear at the edges of the soundstage, Mac's vocal is ensnared with the bottom end and a little boomy in the centre. Surface noise is fairly minimal and it's a solid if unspectacular listen.
—
—
Proper's collaboration with Universal built on reissuing a variety of treasures from their vast archive resumes for the new year with titles from Big Country, McAlmont and Butler and Ten Years After. The latter's 'Undead' marks the first of three from the British blues-rock outfit. A live recording of sorts issued in 1968, it captures the quartet in full flight and without too much polish. Trad jazz creeps into the frenetic onslaught, but the energy is unrelenting. The mastering is reasonably open, but lacks the percussive presence that a record released in that era would have. Cut in-house at GZ, this stereo pressing is near silent and comes housed in a poly-lined inner. The sleeve neatly replicates the laminated effect that snuck onto the back cover and the Deram labels look a treat at the record's centre.
A little more excitement was generated by another of Proper's decisions, however. Both albums by The Pale Fountains are also restored to vinyl after a long time out of print. The first project for Michael Head, more recently known by his own name and previously the force behind Shack, released two superb records in the mid-Eighties. Unashamedly jangly indie-pop which kept a few toes in the world of new wave, 'Pacific Street' and '…From Across The Kitchen Table' have been far too hard to get hold of for ages now and fresh copies are very welcome. As with Ten Years After, these are in-house GZ cuts, but they come in shiny printed inners. A good clean is advised before popping them on the turntable, where they reveal a fairly transparent and open soundstage.
A comparison of 1985's '…From Across The Kitchen Table' with an early Virgin pressing was interesting. The new version is a little thinner at the bottom end at times, the Eighties copy reaching further out into the room and feeling a little more alive. That said, both records did a grand job of presenting this fine material. Everyone needs 'Bicycle Thieves', 'Jean's Not Happening' and '(There's Always) Something On My Mind' in their collection and these new editions serve them pretty well. The replica gloss effect on the debut and flipback sleeve on the follow-up are very well executed. While it's a little frustrating that Proper have changed their manufacturing process from the La Roux, Sandy Denny and Noah And The Whale titles, the sound is still strong. A little bit of GZ roulette will likely be necessary for perfect copies.
—
—
Demon Records' admirable commitment to the not inconsiderable catalogue of Frank Black continues with a first ever vinyl release for what was originally a download-only set in the middle of the Noughties. 'Snake Oil' is a collection of covers performed with The Catholics and takes in the Stones, Springsteen and Dylan along the way.
Drawn from the period where they recorded live to two-track tape, recently anthologised in the superb box set 'The Complete Studio Albums', it contains the same dazzling energy as the originals on which they were spending most of their time. Mastered by Phil Kinrade at Air, this sounds robust and pretty full-bodied, picking out the percussion on a blistering version of 'The Big Hurt' with precision. Their take on The Specials' 'Do Nothing' may lack subtlety but it's full of heart. The GZ pressing played silently and the artwork has been nicely constructed for a release that will satisfy the faithful.
—
—
We all have labels who we trust implicitly, right? If they've put something out, you're somewhere between interested and willing to purchase unheard. Mr Bongo must be up for there for many, so utterly dependable is their remarkable catalogue. Fresh in the racks from them is the 1973 album from Daniel Salinas, 'Atlantis'. Full of filmic jazz-funk, this Brazilian nugget features one of his best-known tracks, a reinterpretation of Strauss' 'Also Sprach Zarathustra' bearing the altogether more route one title 'Straussmania'.
A blisteringly grandiose – so much so it's now plural – take on Simon and Garfunkel, 'Bridge Over Troubled Waters', opens side 2. After a gleefully bombastic arrangement of the track, it slinks into something altogether more loose and, forgive me, groovy. The original artwork, eschewed for a 1974 US release, is restored for this stunning gatefold edition. Pressed at Optimal, playback is near silent and the soundstage is glorious. The bottom end is key here and it's both dextrous and substantial. Sample it first or buy it safe in the knowledge that the label always sees you right.
—
—
In the summer of 2021, this column raved about the first three titles to be reissued in a new series, the British Jazz Explosion! The series revisits the original mastertapes and gets fresh cuts via the experts at Gearbox. Replica laminated sleeves feature the original flip-back design while the discs are pressed at Optimal and provided in poly-lined inners. In short, they know what they're doing. Tony Higgins, the man behind this programme, provides fresh additional sleevenotes for each title and has chosen a remarkable pair for the next instalment. Harry Beckett's 1970 classic 'Flare Up!' is accompanied by John Surman & John Warren's masterpiece, 'Tales Of The Algonquin' from 1971.
If 'Rolli's Tune' from 'Flare Up!' is oddly familiar, then there's every chance you were one of the wise people who purchase 'Impressed with Gilles Peterson' back in 2002. A superb primer for this scene, it's a near-perfect compilation which helped to increase demand for some incredibly scarce titles. There have been no vinyl reissues of this one and an original commands around £400 these days. It's a sensational listen and the Gearbox cut is a triumph. If you've been wondering about how to embrace the jazz world, this one could well appeal if you enjoyed the propulsive fusion that Donny McCaslin's band brought to David Bowie's 'Blackstar', as there's a hint of that on 'Go West'. Not that one.
'Tales Of The Algonquin' is something else entirely, tearing up the rules at a time when jazz was struggling for space in the racks alongside the rapid growth of rock music. A progressive big-band album barely begins to do justice to this enormous recording, completed in a cramped studio over a couple of days. Combining Surman's emerging trio and Warren's big band meant multiple drummers and bass players, as well as five saxophonists including the two Johns, all contributing to the scale of this staggering record. However, a sense of freedom remains, as time pressures meant early takes were also the final ones and Warren's writing enabled improvisation to weave naturally into the mix. He had been invited to take the lead by Surman, who clearly looks back on the project with great fondness. Higgins' accompanying essay is a blast, adding so much colour to an already phenomenal album. Don't miss these.
—
—
At The Front Of The Racks:
So many wonderful albums from the turn of the millennium never received a vinyl pressing as a result of the misfortune of being released during the format's nadir. Slowly but surely, those wrongs are being put right but some titles carry a little more significance than others. Such is the case with Delays' 2004 debut, 'Faded Seaside Glamour'. So much of the magic came from Greg Gilbert's soaring falsetto that made tracks like 'Wanderlust' and 'Nearer Than Heaven' instantly identifiable. His tragically young death from cancer in 2021 was a driving factor in fellow band member Aaron Gilbert pursuing his brother's wish for this record to finally get this release.
This is quite the tribute and Aaron's message, featured on the back of a print of one of Greg's paintings made during his illness that is included in the deluxe edition, is beautiful in its honesty and intent. He's done him proud and the orange vinyl is the one to get.
If you were buying CDs at that time, you'll almost certainly recall the fluorescent orange on its die-cut cardboard slipcase. The music inside was similarly bright and striking, That memorable packaging is refashioned to slip over a vivid gatefold and the Optimal pressing housed within sounds fantastic. The mastering is nimble but substantial, a rhythmic bottom end carved neatly around Gilbert's resonant voice. Given how crunchy the mastering of indie CDs was several decades ago, it's a real pleasure to hear these songs with such heart and space. Rough Trade haven't cut a single corner and this fond reunion is an undeniable triumph.
—
All of the titles reviewed above were cleaned before playback using the ultrasonic record cleaning machine, Degritter. A full review of its capabilities can be found in a previous column and you can find local dealers at www.degritter.com
Words: Gareth James (For more vinyl reviews and turntable shots, follow @JustPlayed on Twitter)