Just Played: A Column About Vinyl Records #34
Our in-depth look at the vinyl landscape...
What an autumn it has been so far. It turned out it didn't really matter whether you got a GZ or MPO pressed edition of 'Midnights' as it was a distinctly average record and, in other news, several massive indie stores have been hosting 50% off sales. Festive gifts tips on the way as part of next month's column, but let's get on with picking over November's releases.
Freshly Pressed:
While it's highly like that you've been enjoying the vivid delights of Panda Bear & Sonic Boom's 'Reset' since its digital release in August, the vinyl presentation is a cause for celebration. There's only so many times somebody can say it sounds like The Beach Boys filtered through The Avalanches and Grizzly Bear, but this is a true love letter to Sixties pop and melody. An effervescent, kaleidoscopic record collection theme park, 'Reset' is irresistibly enthusiastic and Domino have ensured a sensational pressing to do it justice. The eye-catching artwork should make it easy to find in the racks, while this near-silent rendering of Simon Davey's cut ensures it's hard to remove from the turntable. A joy.
—
—
For album number five, First Aid Kit returned to their native Stockholm to record and have delivered an immediately appealing set of songs that maintain their knack for compelling narratives. 'Ready To Run' is a beautiful track with an integral piano part that highlights the minor shortcomings of this vinyl cut. In different hands, one imagines that the instrumental separation could have been absorbing rather than a little two-dimensional. It's not overly congested, beyond the last track on each side, but the soundstage doesn't expand beyond the field of the speakers either. 'Fallen Snow' and 'The Last One' typify the more optimistic outlook compared to 2018's 'Ruins' and this reasonably quiet GZ pressing is a solid but unspectacular presentation of a fine album.
—
—
In a recent interview with The Guardian, Caitlin Rose called her generation "children of Limewire" as a perfect way of capturing the sheer breadth of music ingested when it was suddenly infinite and free. Whatever she absorbed in her youth, Rose's remarkable talent is once again evident on her fantastic new album 'Cazimi'. Pop-glam-folk-rock-country-indie is a classification so niche I've just made it up, but this album manages to genre-hop while preserving a strong sense of identity. 'Black Obsidian' closes side 1 with an angular strut while 'How Far Away' opens side 2 with a driven strum and absorbing final refrain. It's all tied together by Rose's striking vocals and, some nine years on from 'The Stand-In', this might just be her best yet. The mostly quiet transparent violet Optimal pressing sounds full-bodied, with fine control of the rhythm section and largely uncongested mid-range.
—
—
2019's 'Titanic Rising' was one of that year's finest releases and Weyes Blood has continued in a similar vein with 'And In The Darkness, Hearts Aglow'. A slow-burning, mournful but beautiful record, it benefits from spacious production. Things are definitely more sombre than last time, but Natalie Mering's voice remains magnetically hymnal. There are still bewitching tonal shifts, such as the transition from the shimmering 'Twin Flame' via 'In Holy Flux' to the upbeat strum of 'The Worst Is Done'. An endearingly incisive reflection upon how the last few years have shifted people's perspectives, the album needs a carefully tended vinyl pressing. And it largely gets one, with the Optimal cut possessing a sumptuous soundstage. Some light non-fill put a mild dampener on proceedings, but hopefully silent copies are out there.
—
—
Reactions to 'The Car', the seventh Arctic Monkeys album, have been mixed. Continuing in the 'Tranquillity Base Hotel + Casino' wheelhouse, there are those with a rather retrograde wish that the band revert to doing what they used to do. On the other hand, others simply suggest that the songs aren't as good. It has to be said that these tracks haven't yet fully convinced your correspondent, but the vinyl cut by Matt Colton is fabulous. Alex Turner's geographically imprecise croon is rich and prominent throughout and the opulent textures behind him are painted in full colour. The organ part in 'Jet Skis On The Moat' neatly demonstrates the care taken and the Optimal pressing is fairly quiet, if not silent.
—
—
Having featured on Nils Frahm's 'Piano Day Vol 1' release this year, Alexandra Hamilton-Ayres subsequently recorded an entire album in his LEITER Studio along with Her Ensemble, the UK's first women and non-binary string orchestra. 'Play Echoes' is a neo-classical release that draws on history, both in terms of the work of traditional artists and also the tape of Hamilton-Ayres as a toddler that is woven into opening track 'Olympia'. The soundstage is spacious and dynamic, as befits the recording and performance. The strings on 'Star Echoes' resonate magnificently, palpably pushing the air in front of the listener. The Optimal-pressed vinyl is mercifully very quiet, with only a few light clicks and a tiny patch of non-fill.
Regular readers will recall the superlative PJ Harvey reissue campaign that ran for almost two years from summer 2020. Superb mastering, quiet wax and impressive attention to detail marked it out as a model for how to do such things. As a not inconsiderable appendix to that project, during which almost every album emerged with an accompanying tranche of early versions of the songs, comes a 6LP box set entitled 'B Sides, Demos & Rarities'. Designed to further enhance the archive rather than duplicate material, it mops up demos that didn't fit the previous sets and contemporary material that mostly dates from the age of multi-formatted singles.
As ever, mostly silent Optimal pressings are the order of the day and the info in the runout grooves suggests that this sizeable undertaking was completed around the same time as the rest of the project, but it makes sense to have held it back for the gift-giving season. The graphic design continues to be impeccable, with the individual sleeves continuing the aesthetics of the previous bonus discs and the outer box feeling dependably sturdy. The soundstage across the set is hugely involving, serving the material as you would hope. The most notable findings include the lively, unreleased chug 'Why D'Ya Go To Cleveland', from the 'Dance Hall At Louse Point' sessions, and 'Memphis', a 2000 b-side written in tribute to Jeff Buckley. 'C'Mon Billy' b-side 'Maniac' is also especially enjoyable, its scuzzy bass rumble coming to life on this format. There's much to explore and even casual Harvey fans are advised to listen.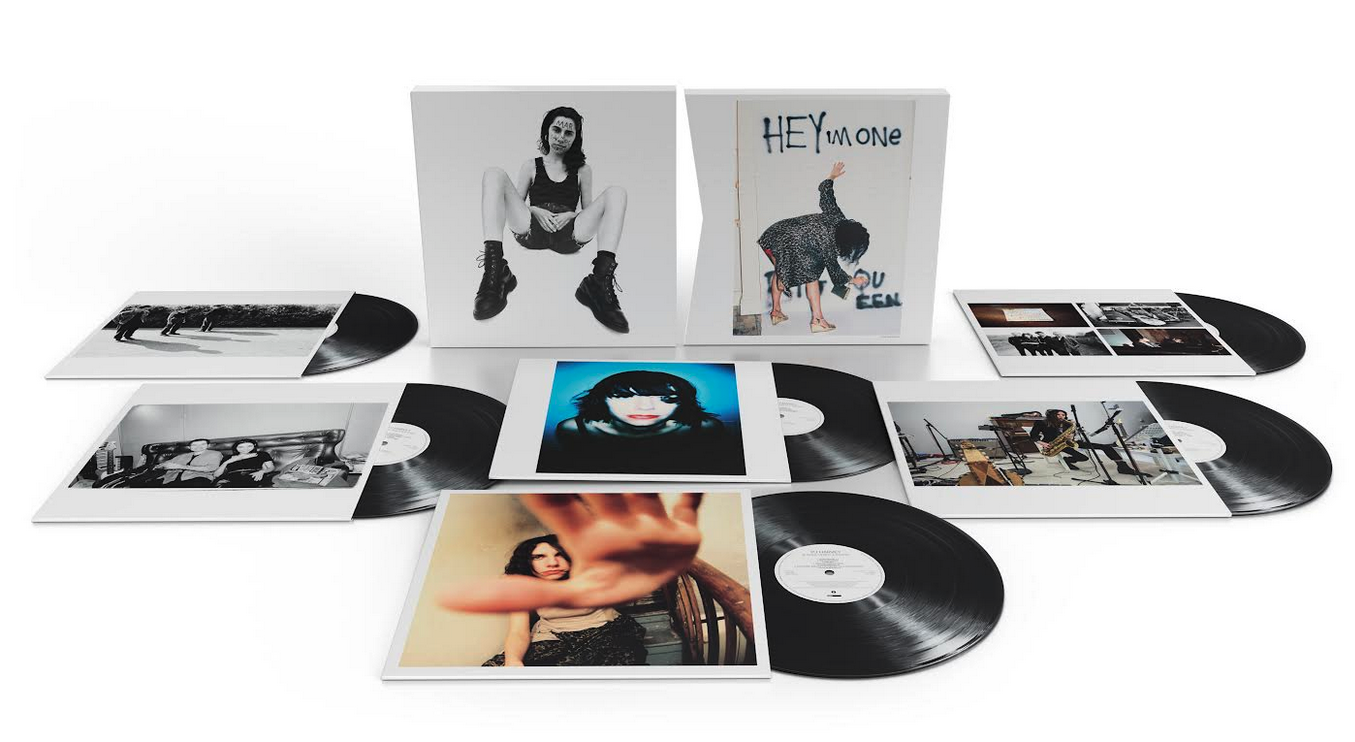 —
On The Corner Records started the month by releasing Edrix Puzzle's fantastic 'Coming Of The Moon Dogs' album. Space-jazz meets Herbie Hancock's 'Mwandishi' for a remote lockdown recording and it somehow manages to sound incredibly in the moment. Nathan 'Tugg' Curran – also a member of Basement Jaxx – helms things on the drums, which benefit from some splendidly open mastering on this mostly quiet pressing from Mother Tongue in Italy. It's hard to pick out one track as a sample, but closer 'Crywolf' and its unsettling bowed double bass captures the sonics nicely.
Maarten Devoldere, frontman of Belgian band Balthazar, has an intimate, velvety burr and it is central to the appeal of his solo endeavours as Warhaus. 'Ha Ha Heartbreak' finds him truly on his own, former collaborator and partner Sylvie Kreusch having moved on. Landing somewhere between Tindersticks and Air at their most floaty, this is an album that slowly takes hold. It's obviously rather pretty and frequently luscious from the off, but it's notable how only a few plays are enough for tracks like 'Open Window' and 'Desire' to be resolute earworms. Takt have delivered a mostly quiet pressing of Matt Colton's superb vinyl cut, making this an unexpected treat.
—
—
London-based punk quartet Ghost Car's debut album is defined by its fanzine-aping artwork and insistently frenetic pace. Lyrically, it takes aim at many of the world's ills, providing the band with a chance to call out bigots of many flavours and rage against populist leaders of recent times. While comparisons are easy to make, be they The Shangri-Las or X-Ray Spex, Franz Ferdinand or Blondie, the chaotic gear-shifts and barely controlled momentum of these songs is exactly what you want from a debut. A gleeful, rowdy explosion of ideas, this Optimal pressing keeps control of the top end and sculpts a vivid, rhythmic mid-range.
Marking eighty years since his birth, The Jimi Hendrix Experience's performance from 'Los Angeles Forum: April 26, 1969' is getting a double vinyl release. It's the first outing for the concert in its entirety and continues the not inconsiderable mining of his output. A lively set which required Hendrix to persuade a lively crowd to settle, it even captures him switching the lyrics of 'Purple Haze' from "'scuse me while I kiss the sky" to "'scuse me while I kiss that policeman." Mastered and cut by Bernie Grundman, it sounds pretty ferocious and full-bodied. A GZ pressing with poly-lined inners, both discs were near silent during playback. The accompanying booklet augments the experience, but it's strictly one for the faithful.
—
—
One of the year's finest compilations quietly crept out last month on RE:WARM Records, entitled 'Folk Funk and Trippy Troubadours – Volume One'. Private press collector and person with an enormous record collection, Paul Hillery, has delivered a labour of love that leaps from the turntable and provokes a potentially expensive Discogs browse. Geoff Bartley's bewitching cover of John Martyn's 'Don't Want To Know About Evil' nestles alongside the enthralling title track from Robin Woodland's self-released and sole album, 1978's 'One Golden Moment'. Such enthusing could be proffered for pretty much everything here – a special nod for the criminally underrated Jeb Loy Nichols – so trust me that this is one to bring a little warmth during winter. Available on black or blue vinyl, both pressed at Optimal, the soundstage is decent, despite a variety of sources. The sleevenotes will relay some of Hillery's love for these tunes and listening should take care of the rest.
—
—
The stark sleeve art of Gigi Masin's mini-album 'Vahiné' speaks to the glacial beauty found within. A piano-driven dreamscape that gradually establishes its own orbit, these six pieces are presented as a tribute to Masin's late wife. Eschewing genre tags, there are aspects of ambient, neo-classical and spacious techno across its near-forty minutes run time. The pressing, via R.a.n.d.muzik in Germany, is almost pin-drop silent while presenting the many electronic intricacies with warmth and precision. Such rendering for a track like side 2 opener 'Malvina' makes for a euphoric listening experience.
Venues across the UK have recently been abuzz with audiences in raptures at the return of folk titans Bellowhead and one of their number, Sam Sweeney, also provided support with his band. They're promoting his superb recent solo effort 'Escape That', which has just come to vinyl. It channels the mood of night shifts when live music dried up during Covid and reflects upon the landscape where he lives in Stroud. Indeed, those pieces about his locale are especially lyrical and I'm slightly obsessed with the magical 'Deep Water Shallow (End)'. Manufactured by Press On Vinyl in Middlesbrough, it plays with only very occasional surface noise. Mastering is warm and open for a truly brilliant record from a captivating live artist.
Alongside reissues of all six studio albums to date, Demon Records have assembled a new 2LP compilation covering the work of Jesus Jones. 'Zeroes And Ones: The Best Of' was put together by keyboardist Iain Baker, who also provides some entertaining sleevenotes. Naturally, 'Right Here, Right Now' still sounds triumphant, but the title track from 2004's 'Culture Vulture' now feels like a hit lost to the mists of time. Pressed at Takt on gold vinyl, playback is largely quiet. Things get a little squashed towards the centre of these four, packed sides, but the mastering is good. A definitive 15CD set is also available if you prefer a shinier, smaller medium.
Having fallen into collaborative work after Peter Buck bought one of Luke Haines' paintings, the somewhat unlikely duo are now onto a second album and this one – 'All The Kids Are Super Bummed Out' – is a double. The R.E.M. legend provides guitar and Moog, while former Auteur and Black Box Recorder member Haines takes the vocals. Their assembled band deliver a lively if loose sound, with Haines in fine voice across these four sides and Buck clearly enjoying deploying an array of riffs. It doesn't all land, but it's a very endearing collection. To get a sense of what to expect, sample the prowling 'When I Met God' and the twitching 'Flying People'. Manufactured at GZ, it was pretty quiet during playback after a good clean. The sonics are solid if unspectacular, but this was never going to be an audiophile product.
All Kinds Of Blue:
A tremendous mix of titles emerged from the Blue Note stable in November.
Having previously enjoyed a Heavenly Sweetness reissue of Bobby Hutcherson's storming 'Stick Up!', I wasn't fully prepared for the three-dimensional impact of Kevin Gray's all-analogue Tone Poet cut. As ever, it's an RTI pressing and comes housed in a Stoughton gatefold. McCoy Tyner and Joe Henderson are also present on this stellar recording. A fizzing Ornette Coleman piece, 'Una Muy Bonita', opens the set while the near-ten-minute highlight of the second side, 'Verse', captures all participants in their finest form, Hutcherson seeming especially in the zone. This month's other release, 'Steppin' Out' from Harold Vick isn't quite so vital, but it is soulful jazz with a sense of gospel groove. Grant Green's guitar playing is the perfect accompaniment to Vick's tenor sax and this title highlights Gray's consistency at laying down the rhythm of a session.
If a few of the Optimal-pressed Classics titles have drawn criticism for being a little safe, no such accusations can be made about the choice of Grachan Moncur III's debut, 'Evolution'. The spacious, improvisational nature of the work is best suited to an all-analogue edition, as the feel of the performance in the room is so important. Having Jackie McLean and Lee Morgan backing you up is quite something and Hutcherson also appears here, his distinctive presence on the vibes masterful. It's not awash with toe-tappers but the atmosphere created is bewitching. Add in Andrew Hill's 'Point Of Departure' and this series is clearly having a livelier month. Mixing dissonance with furious pace, the recording is simultaneously remarkably complex and palpably in the moment. Joe Henderson, Eric Dolphy and Kenny Dorham are amongst the personnel doing a fine job of matching Hill's unstoppable ambition. Stick with it and you'll be rewarded.
Going Round Again:
When even the reissues of an album command massive prices, you know you've got something a little special and Ride's 'Nowhere' is one of three titles to delight their fans. Alongside are 1992's 'Going Blank Again' and '4 EPs', which collects those early singles into one double LP set for the first time ever. This new endeavour has been pressed at Pallas, the two studio albums at Optimal. The debut is a shade of transparent blue that is closely matched to its artwork and the sound is noticeably different to a 1990 Creation copy. The concluding pair of 'Paralysed' and 'Vapour Trail' covers most aspects of the record's sonic signature and makes for an instructive comparison.
It's striking how loud the original is, especially on the final track where everything is upfront and trebly. That bright indie-jangle is recessed for this new edition, presenting a more balanced soundstage without losing the magic of the music. The acoustic sounds are more realistic on the 2022 cut and the whole thing feels a little less oppressive in the high end. Their second album compared favourably to its 1992 counterpart too, while the '4EPs' set affords each four-track release its own 33rpm side. Playback was, once again, splendidly quiet but the soundstage was far more faithful to the originals I used for comparison. The 45rpm 12" singles edged ahead, but this reissue is no slouch and it's a lovely looking addition to their catalogue.
—
—
Such is the nature of major label reissues that this is the second time we've covered a fresh outing for the Spice Girls' 'Spice World'. However, where the previous edition was a rather noisy and underwhelming GZ pressing, a new 25thanniversary 2LP set via Pallas is a delight. As well as near-silent playback over its four sides, the soundstage is precise and nuanced. I genuinely heard aspects of 'Spice Up Your Life', 'Stop' and 'Too Much' that had never registered before, while the previously unreleased John Themis Ambient Mix of 'Viva Forever' provides a beautiful reimagining. Add some live performances and further remixes, including a pair from David Morales, and this is the definitive edition of a seismic slice of pop history.
—
Praise be to Cooking Vinyl for their willingness to be less than obvious in their choice of albums to reissue. They've just given a first vinyl outing to Alexandra Burke's excellent debut record, 'Overcome'. Having won The X Factor at its peak and secured 2008's festive chart-topper, the album arrived the following October and was prefaced by absolute stone cold classic single 'Bad Boys', featuring Flo Rida. The odd track nearer to the centre of this quiet, white GZ pressing is a touch sibilant, but the original, loud mastering is well tempered for the format and other fine singles 'Start Without You' and 'Broken Heels' have a robust mid-range without unruly bass.
Initially released for Christmas 1982 and priced at only 99p, 'Pillows & Prayers' is Cherry Red's beloved indie chart-topping label sampler. Irresistibly cheap and having grooves packed with goodness, the compilation was tucked in most self-respecting collections of that decade. Marking its fortieth anniversary, the label has pressed it up again with original artwork and wistful sleevenotes from founder Iain McNay. In under fifty minutes, it covers solo Tracey Thorn and Ben Watt before their soon to be rebooted group Everything But The Girl appears on side 2. Add in Thorn's Marine Girls, Lawrence's Felt, Kevin Coyne and The Nightingales and you're some way to grasping the quality on show here. Mastering is relatively open and the GZ pressing largely quiet after a good clean. A blissful time capsule.
—
—
Proper Records have now completed their catalogue reissues for Noah And The Whale, debut 'Peaceful, The World Lays Me Down' finally following the rest. Crisp cover art, a printed lyric sheet and a poly-lined inner for the disc all underline the quality of this programme. The cut delivers an open, rhythmic soundstage that fills the room without feeling at all overbearing. Appearances from a young Laura Marling add to the magic and the shamelessly twee earworm '5 Years Time' actually sounds rather endearing, now that its ubiquity has faded. This all goes to show that standard priced reissues can be done with care and precision when there's a will to do so.
And, while we're on the topic of folk music from that stable, the legendary Topic imprint has reissued a 45rpm cut of The Watersons' classic 'Frost And Fire'. The 1965 recording is almost entirely a cappella, but when the occasional drumbeat emerges it seems to punch the air in the room. Very strong mastering of some beautiful performances.
—
—
One of the finest festive releases in musical history is surely 'A Charlie Brown Christmas' by the Vince Guraldi Trio. The soundtrack to a TV special, it has taken on a life of its own thanks to its understated but uplifting lounge jazz air, mixing several stone cold classics amongst gorgeous original pieces. In the highly unlikely event this is new to you, try 'My Little Drum' in the middle of side one. While a variety of import copies have washed up over the years, your columnist was a little sceptical when informed this would be a 'snowstorm' edition. It looks rather good, especially against a dark turntable mat and, while the packaging is nothing special, the disc has decent mastering, minimal surface noise and an open, rhythmic soundstage. It's a job well done.
—
—
The reformation of Sleeper was rather satisfying to watch. Following a great deal of love from the nostalgia circuit came new music and a revitalised lost album of material that never made it to completion before they originally split. After 2020's dust off of their debut 'Smart' comes a return to the limelight for 1996's arguable career highlight, 'The It Girl'. Available on red or green vinyl, with an accompanying CD of B-sides and demos, it serves as a reminder of the band in very fine form.
'What Do I Do Now?' and 'Nice Guy Eddie' still shimmer with melodic swagger and 'Sale Of The Century' remains one of the best singles of the whole Britpop era. Stephen Street's superlative production helps with the yearning effect – just listen to the blissful guitar sound on 'Good Luck Mr Gorsky'. A fairly quiet UK pressing serves a relatively faithful mastering well, acoustic sounds feeling open and Louise Wener's vocals occupying a defined space centre-stage. While the single disc original edition just edged it in a shoot-out, this is no slouch and will satisfy those who've waited some time for a reissue.
When Mute Records founder Daniel Miller heard some demos by Alan Wilder in the mid-Eighties, he was keen to release them. At the time, Wilder was still part of Depeche Mode and those experimental pieces appeared under the name Recoil. That project has continued ever since and the label has recently reissued the trio of albums that appeared after Wilder left the band. Each comes on double coloured vinyl pressed at Optimal and he has been involved in the remastering of these distinctive recordings. Electronic elements, spoken word parts and guest vocals are peppered across expansive soundstages.
'The Killing Ground' on 2007's 'subHuman' is oddly evocative of Massive Attack's 'Live With Me', while the production on the opener to 1997's 'Unsound Methods', 'Incubus', puts Douglas McCarthy's vocal out into the room and creates a swirling, disorienting collage of sounds around the listener. With such adventurous sonics at the heart of this project, the superb mastering is evident throughout. The former is on light blue vinyl, while the latter is on green and clear. The third title to be reissued is 1999's 'Liquid', which is silver. The slight downside of the colours is some light surface noise on a few sides, but the recordings sound fantastic.
—
—
Cherry Red has also dusted off Senseless Things' second album, 1991's 'The First Of Too Many', for a 30th(ish) anniversary edition. The remaster has been conducted by founding members Morgan Nicholls and Cass Browne, following the death of vocalist Mark Keds in early 2021. The early Jamie Hewlett art on the sleeve captures the excitable onslaught that awaits within and this UK-pressed edition via Vinyl Presents has a certain additional novelty to it. The first disc – red – holds the shiny new master while the second – black – disc delivers the original mix. Musically, it can feel like The Who with early Nineties drum beats at times, although 'Got It At The Delmar' lines them up alongside Ned's Atomic Dustbin and the aforementioned Jesus Jones. It's an enjoyable ride, with decent if not revelatory mastering, and the new mix moves the focus from the top end to the mid-range.
Having waited thirty years for a reissue, fans of The Cure were largely untroubled by a few extra months of production delays after a fresh outing for 'Wish' was announced. Their catalogue has been handled with varying levels of care over the years, coloured and picture disc GZ vinyl common for numerous RSD releases. However, for this album, listeners receive a cut by Miles Showell at Abbey Road pressed at Pallas in Germany. In short, this is suitably reverential treatment for a key record in the band's catalogue. As well as 'Friday I'm In Love', there's the triumphant first single 'High' and the stirring narrative of 'End'. While I'll confess to parting with my slightly battered original when it was worth the price of an urgent bill, I was impressed with the soundstage on this new cut. Not cheap, but very well done.
—
—
Hot on the heels of some very well received Peel Sessions 7" sets via the always dependable Precious Recordings Of London – more on whom next month – all four studio albums by Sarah Records luminaries Heavenly will be reissued by Skep Wax over the next couple of years. 1990's mini-album 'Heavenly Vs Satan' is first up, with two contemporary single releases appended to the running order. It's a pleasure to witness artists orchestrating their own legacy, including heartfelt sleevenotes in an accompanying 7×7 booklet, as the label is owned by two of the band. Pressed at GZ, playback was near silent and the soundstage relatively nimble. The bottom end is a bit more pronounced than early 90s indie often seemed, but Amelia Fletcher's vocals still ring out clear and true. Bonus track 'Our Love Is Heavenly' is an inarguable classic, but 'Stop Before You Say It' feels like an early template for the aforementioned Sleeper. Here's looking forward to 'Le Jardin de Heavenly' up next.
—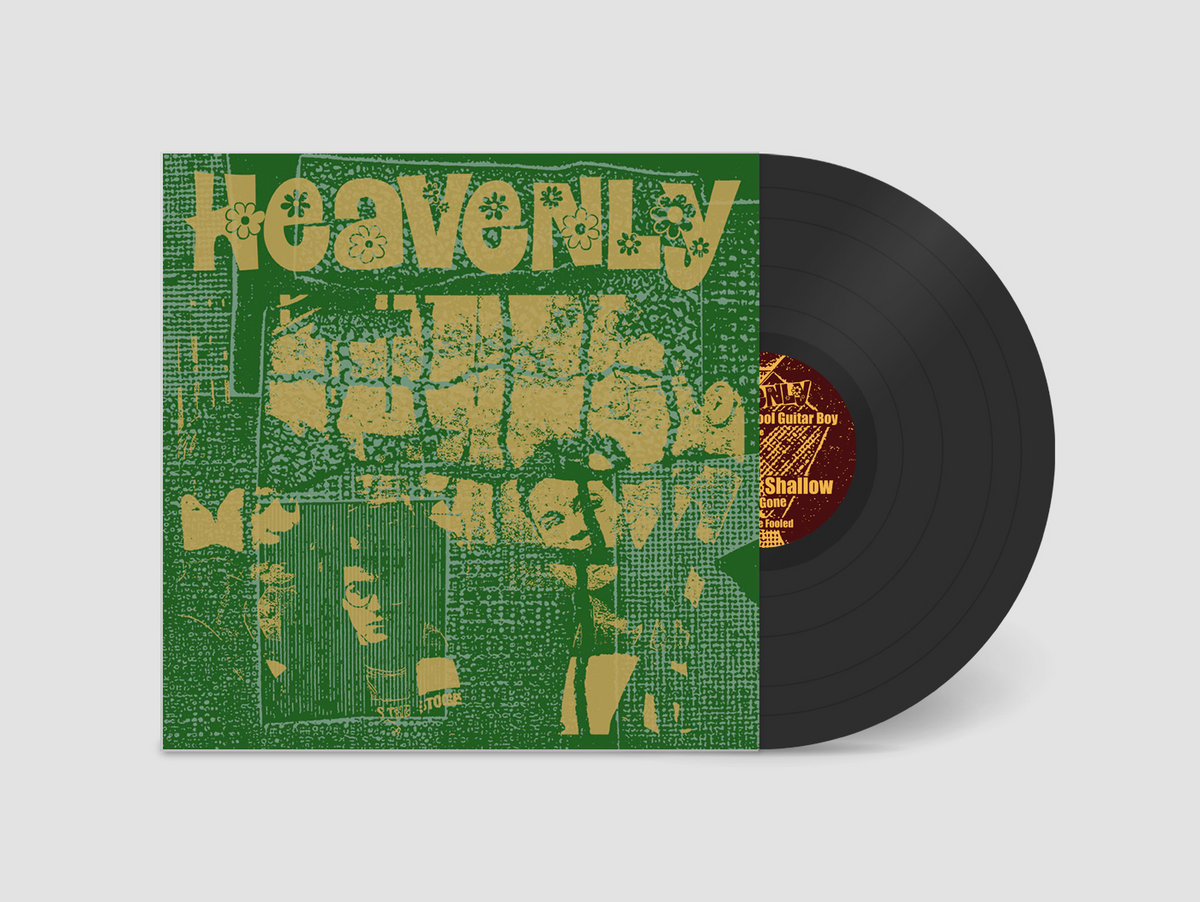 —
Some bands are instantly recognisable as a result of several of their constituent parts, but few occupy their own little world as distinctively as Jamiroquai at their peak. The blend of Stevie Wonder funk and spiritual acid jazz was a heady brew, yielding at least a decade of supremely tight albums. A reissue programme is underway, having launched with a clear vinyl cut of the debut, 'Emergency On Planet Earth' for National Album Day and now arriving at 2001's 'A Funk Odyssey' and 2005's 'Dynamite'. Cut by Barry Grint via Alchemy at AIR studios, these sound compellingly, absorbingly enormous.
The first of the pair marked the start of a downturn in their chart invincibility. While it was a Number One, the singles didn't achieve the footholds of those that had come before. Several decades later, it feels rather less ephemeral and there are moments of true beauty here. 'Little L' is hypnotically rhythmic and 'Corner Of The Earth' is beguilingly pretty. While one is a lively juggernaut and the other a bossa nova shimmy, they are equally well carved into an inky black soundstage. 'Dynamite' is similarly excellent in its execution, though perhaps not quite so impressive on the songwriting front. The greatest hits, 'High Times', follows next month.
—
—
Fans of The Human League have been targeted this month with 'The Virgin Years', which presents most but not all of their output for that label in a rigid slipcase. At around £120, it's quite a premium for a lime 'Fascination!' and a crystal copy of nobody's favourite, 'Romantic?' This is especially true when a NM set of black originals could be sourced for about £50. Having said that, these pressings are easy on the ear and the focus seems to have been firmly on the sonics. The typographical sloppiness on the artwork for their fourth album is especially indicative of aesthetics being lower down the list.
Greg Moore at Finyl Tweek has cut the lot and the soundstages are magnificent, presenting their electronic sculptures with a precision that avoids being cold and clinical. Skipping the band's first pair of Virgin albums, the Italian-pressed box kicks off with 'Dare' and the trio of releases from their peak are hugely absorbing listens. A fine example of the mastering can be found on the yellow disc for 'Hysteria', where Phil Oakey's vocal for 'Louise' is wonderfully resonant while synth touches sparkle in formation around him. Back on that 1981 classic, 'Love Action (I Believe In Love)' is sturdy but nuanced and even the aforementioned 1990 turd has been generously polished.
The long-awaited vinyl debut for Kylie Minogue's overlooked 1997 album, 'Impossible Princess', is now in the racks. Whether you fancy marbled purple, transparent violet or opaque orange, you'll get an excellent Matt Colton cut pressed at Optimal. If you're a thrillseeker, the same parts have been pressed for a picture disc at GZ. Following the majesty of her post-PWL self-titled debut for Deconstruction, an attempt to dial up the indie by working with the Manics only yielded a couple of tracks while Brothers In Rhythm assisted with several others. The last-minute name change caused by the death of Princess Diana further confused things at the time. Fans are delighted and casual listeners will also find much to enjoy, not least the contrast between singles 'Did It Again' and 'Breathe', both tantalisingly rendered here. Tremendous.
—
At The Front Of The Racks:
Anyone who sampled the first pair of Sandy Denny reissues from Proper's partnership with Universal will likely be keen to pick up the second wave. Her final record 'Rendezvous' is treated faithfully, with specific replica artwork and an honest presentation of the slightly murky original mix. However, the attention to detail continues with the delightful replica of the original, embossed thin cardboard gatefold panel of 1974's 'Like An Old Fashioned Waltz' that opens to reveal an inner aperture to access the disc. It's a tactile experience that sets the listener up for what is arguably Denny's finest solo record.
While each has its imperfections, tunes like 'Solo', 'No End' and the title track are magically arranged and stunningly sung. This UK pressing is pin-drop silent throughout and the mastering is impeccable. It held up well against a well-loved original and it's hard to think of a more satisfying all round package for a reissue in recent times. Without paying audiophile prices, this is about as good as it gets. And if Denny's music is new to you, brace yourself.
—
—
All of the titles reviewed above were cleaned before playback using the ultrasonic record cleaning machine, Degritter. A full review of its capabilities can be found in a previous column and you can find local dealers at www.degritter.com
Words: Gareth James (For more vinyl reviews and turntable shots, follow @JustPlayed on Twitter)