The summer lull for vinyl releases is just around the corner, but June showed little sign of things slowing down. The second burst of Record Store Day, mopping up the delayed releases from the main date in April, is fresh in the memory and there seems to be plenty of stock knocking around if you missed anything. One of those titles features below, along with some fascinating reissues, sizeable box sets and indie delights.
Freshly Pressed:
You have to love a label keen to draw attention to the sources and pressing plant used for their releases. First Taste Records are newcomers on the scene, marking their emergence with several singles and an album by Belfast's Robocobra Quartet. 'Living Isn't Easy' was recorded at high-resolution, mastered by Kevin Tuffy at Air Studios and pressed at Optimal. These latter two details are even printed on the outer sleeve, so as to avoid any doubt. One imagines such an approach will sit well with regular readers.
The music is distinctive, pitching somewhere between The Fall, Dry Cleaning and Misty's Big Adventure (RIP Grandmaster Gareth). But that still doesn't capture it, as post-punk angles meld neatly to modern British jazz urgency. Give 'Heaven' a listen to get some sense of what is happening here. Part of the excitement is surely because of the fabulous dynamics of the music on this very fine pressing, resulting in every instrumental shift or evolution feeling like a fresh shot across the bows. You really can visualise the band before you, cast in a slightly grimy room with a flickering strip light as they fizz through these unique tracks. A welcome discovery and well worth a little of your time.
Anyone who has had a James Taylor Quartet phase will find much to love in the joyous collaborative effort from Chris Bangs and Mick Talbot, 'Back To Business'. This collection of lively instrumentals follows their excellent single for Acid Jazz last year, 'Sumthin' Else!', adding a cover of 'How Sweet It Is (To Be Loved By You)' to original organ workouts which evoke Northern Soul, mod and jazzier climes. Pressed at GZ and housed in a plain black inner, the disc is largely quiet and the recording pretty dynamic. While it's not audiophile standard, the mids and bottom end are sufficiently distinct to keep the nuance of these grooves alive. A record to make you smile.
Alt-folk singer-songwriter Art Block has been busily building a following online, with plenty of material waiting to be discovered via his Bandcamp page. 'The Basement EP' recently received a limited physical release as a transparent violent 12" disc. Pressed at Takt, it plays near silently and possesses an open, airy soundstage which perfectly suits the sparse, atmospherics of this quartet of songs. That said, sample the more complex, glacial layers of 'Teardrop' and you'll likely be keen to nab one of the 250 copies of this in existence.
One of the most wallet-threatening new release mailouts in the entire world is that sent weekly by the good folk at the Mr Bongo label and shop. It's rare to find something they recommend that isn't an aural treat. Amongst their own very fine reissues and carefully selected triumphs from around the world, they've operated an occasional compilation series built upon their enthusiasms. 'Record Club Volume 5' is the latest instalment, a double LP awash with choice sounds from the past half a century. A little less focussed on the dancefloor than previous editions, attributed in the sleeve notes to the more introspective nature of lockdowns, it's still a true musical tonic.
Across four near-silent sides pressed at Optimal, the listener encounters absolute magic like the original of 'I Believe In Miracles' by Mark Capanni and the modern psych-soul heft of Eamon's 'Ready For War'. The soundstage is clear and open, varying a little depending on the source, but to have some of the gems presented here in such excellent quality is a cause for joy. Whether you know many of these pieces or not, you would have to be a cold-hearted individual not to be seduced by the selections and sequencing of this superb set.
A quick nod is due at this point towards another recent Mr Bongo release, 'The Essential Asha Puthli'. A genre-hopping treasure trove, this two-disc set showcases an Indian artist who followed her instincts for many years. The compilation starts with some soulful pop versions of 'The Sound Of Silence', 'Sunny' and 'Fever' performed with The Surfers. By the time side 2 is underway, Puthli is collaborating with Ornette Coleman. Languid cosmic funk arrives with 'Space Talk' and 'We're Gonna Bury The Rock With The Roll Tonight' is a remarkable curio from the back end of this set. Pressed at Optimal, the discs are quiet and the soundstage open. Earlier sources are hardly high fidelity, but this is a wonderful compilation representing a singular artist. Keep an eye out for it.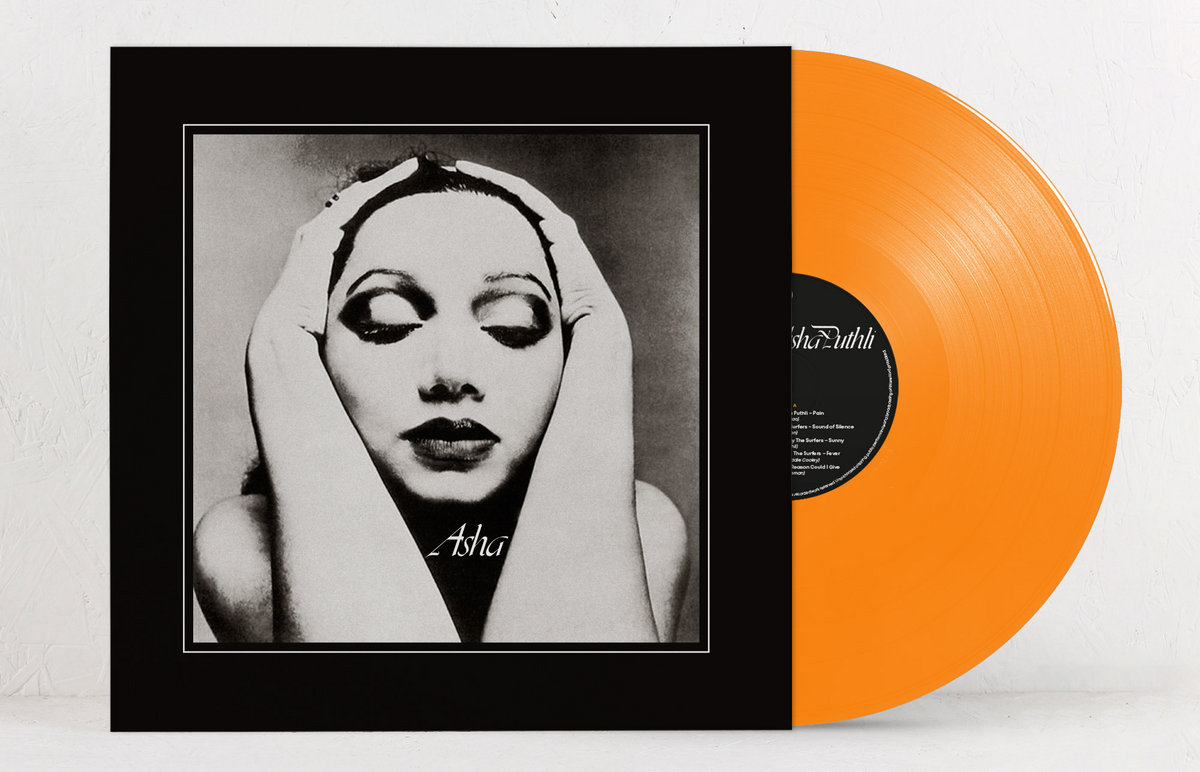 This columnist has always had a soft spot for Will Young. That very early cover of 'Light My Fire', hugely indebted to Jose Feliciano, revealed an ambitious, soulful and absorbing talent ready to embark upon a career unlike that of most talent show victors. Having released 'The Hits' in 2009, a more extensive compilation, '20 Years – The Greatest Hits', has now been assembled. Arranged in chronological fashion, it quickly shakes off the schmaltz of 'Evergreen' and a saccharine cover of 'The Long And Winding Road' with Pop Idol colleague, Gareth Gates. 'Leave Right Now' remains one of the finest pop songs of recent decades, 'All Time Love' is still startlingly affecting and a recent cover of Bat For Lashes' 'Daniel' is fabulously nimble.
Other delights include earworm extraordinaire 'Jealousy' and recent euphoric delights like 'Love Revolution' and 'Joy'. It's an incredibly strong singles set and mastering for vinyl has been completed by Barry Grint from Alchemy. The soundstage is balanced and open, ensuring many of these songs sound better than they ever did at the mercy of the loudness wars. It has been pressed at GZ and needs a good clean before playback, but there was only minimal surface noise on the copy we sampled.
Needling Grooves:
Rather than a 'Snap, Crackle & Pop' title this month, Just Played has identified a title around which we urge caution. With many people's disposable income noticeably squeezed, it feels important to flag potential risks for the customer. Many eyebrows were raised when a remixed reissue of Frank Sinatra's legendary Reprise highpoint, 'Watertown', was announced with a UK price point around £55. US readers will likely also have done a double take at $50, but the added importing costs have nudged this to £5.50 a track.
The over-sized, embossed and satisfyingly rigid gatefold is a delight to hold and captures the aesthetics of the original, but the inner is standard paper with liner notes. For the cost, one might realistically expect a poly-lined sleeve as a minimum. There is a poster, dear reader. Perhaps posters are more expensive than we thought? There was a paper shortage recently after all. The cut is largely quiet, though not entirely, and the copy Just Played reviewed was visibly off-centre on side two. It only seemed faintly audible at times but, again, at £20 more than a Tone Poet, it's fair to expect the best, surely?
The music is wonderful and the remix is an interesting way to revisit a classic record. It hasn't pleased all fans, but many are welcoming the extra clarity around Sinatra's vocals – possibly a little too far forward on a couple of tracks – and the general elevation of the mids. 'I Would Be In Love (Anyway)' is an ideal entry point if you'd like to sample the music and fans of Lee Hazlewood's LHI work will likely be delighted. Choose your format carefully, however.
All Kinds Of Blue:
In this recurring Blue Note section, the column keeps an eye on both the Classic series and the aforementioned Tone Poets. For the former comes Lou Donaldson's 'Blues Walk'. Cut, as ever, by Kevin Gray and pressed to near silent vinyl by Optimal, this is a pretty safe entry point for those looking to dip a toe in the vintage jazz waters. Dave Bailey's cymbal brushes and Ray Barretto's conga playing are especially joyous on this nimble, infectious set. Following its name, the record has a gleeful sense of propulsion and Herman Foster's piano on the title track has a certain heavy-handed insistence that is rather compelling. 'The Masquerade Is Over' is a chance for Donaldson to shine, his alto sax silky without being saccharine.
The solitary RTI-pressed Tone Poet entering the world this month is less high-profile than plenty before it but, frankly, essential. Gerald Wilson Big Band's 'Moment Of Truth' is one of the Pacific Jazz releases that occasionally feature in this series and it quickly establishes itself as a record that's going to deliver the goods. The soundstage is huge and, for anyone playing the Just Played drinking game, it dissolves the speakers. Even with relatively hard-panned stereo that was favoured at the time, there is still so much space in and around the mix. Joe Pass' distinctive guitar playing seems to move the air in front of you and Jimmy Bond's dexterous bass is hypnotic despite its unshowy presence. If you're tempted to swerve this due to a lack of familiarity, think again.
Going Round Again:
You'll be aware by now that this columnist is partial to a Prince reissue. Recent years have proved rather generous in that regard, with all sorts of titles making it to the racks – and not always on purple vinyl. It's worth briefly mentioning the outstanding recent RSD release, 'The Gold Experience – Deluxe', which is a Pallas pressing and possessed of sonics that will make even the most ambivalent listener smile. However, let's turn our attention to the mid-1980s concert film 'Prince and the Revolution: Live', recorded in New York in 1985 and originally released on VHS later that year. A DVD reissue occurred in the super deluxe edition of the 2017 'Purple Rain' dust off, but a full remaster has been conducted for a new pair of physical releases which allow you to opt for either a 2CD and Blu-Ray wallet or a 3LP vinyl rendering in an outer slipcase.
The audio has been mastered by Bernie Grundman, who also cut the vinyl which has been pressed at GZ. The discs are housed in poly-lined inner sleeves and play back with barely a hint of surface noise. An accompanying sixteen-page booklet features plenty of photography from the gig, along with an illuminating fresh sleeve note by journalist and host of the Official Prince Podcast, Andrea Swensson.
The performance, capturing the 'Purple Rain' tour at its absolute peak, is sensational, with the whole band operating almost telepathically. Prince's voice is a beautiful instrument in flight and the elongated version of that album's title track which closes proceedings is rapturous. To be brutally honest, and having compared the two releases, the soundstage is a little more full-bodied on the uncompressed stereo track of the Blu-ray than on the slightly reedier vinyl cut, but it's a minor quibble about an astonishing performance.
A very fine live performance from Amy Winehouse received a timely vinyl outing in the build up to Glastonbury's recent return, capturing an outing on the Pyramid Stage in her 2007 pomp. Thankfully, her stage chat has been included over the four sides of the double disc set, highlighting her obvious delight at the audience response and occasional nerves over recent additions to the set such as the cover of 'Cupid'. Her band are tight and the set flies by, even with the necessary trips to the turntable to flip discs. 'Tears Dry On Their Own' and 'Love Is A Losing Game' already sound like the classics they have proved to be and the energy during the trio of covers – adding 'Hey Little Rich Girl' and 'Monkey Man' to the aforementioned Sam Cooke delight – immediately calls to mind the infectious dancing of her backing vocalists.
Within a wide-spined outer sleeve, 'Live At Glastonbury 2007' presents three striking shots across its printed inners, along with a new note from Emily Eavis. The set has been mastered and cut by Miles Showell at Abbey Road, with an Optimal pressing. Playback is near silent throughout and the soundstage manages to wrangle the potentially rather shrill broadcast recording into pretty appealing shape. Indeed, it feels like a vivid and visceral document of a moment, rather than an overly polished attempt at manufacturing posterity. It's great. Amy was great. We all still miss her. And this helps to remind us why.
There have been a few variations on the theme of a career-spanning ABBA collection over the years and the cunningly titled 'Vinyl Album Box Set' is the latest. 2014's 'The Studio Albums' had several outings, most recently on different colours in 2020, and this new version, ostensibly to add 'Voyage' and accompany the ABBAtars gigs, sticks to black vinyl and a big old shiny box. Though perhaps not quite big enough, it transpires. The original albums are also available on a picture disc bundle if you just want to look at them. But is this latest iteration needed?
Voulez-Vous a little sonic shoot-out of recently available versions? I'm not proud. I'm actually slightly ashamed. I could delete that sentence, but I'm not going to do so. Anyway, amongst several songs Just Played compared was that very title track from one of their most famous albums. The 2014 edition, manufactured at Optimal, sounded solid with a strident bottom end but a slightly restrained, digital soundstage that didn't extend far beyond the speakers. The 2019 Abbey Road half-speed 2x45rpm release, again pressed at Optimal, feels like a more forensic version of the previous outing, giving better vocal separation in particular. The 2022 MPO manufactured cut, however, is instantly a different beast, extending out far wider, unleashing the mids and allowing the vocals to rise into the room. It prompts an almost instant physical reaction, just like good music should. It's hard to be clear about the specific sources involved here but the ultimate question for most listeners is about how it actually sounds. To these ears, the new cuts are the best of the modern bunch.
Several things should now be taken into consideration. Firstly, you can get decent sounding original copies of most of these albums at very reasonable prices on the second hand market. Secondly, the sonic variations are relatively minor and we don't get into those hyperbolic claims of releases blowing other titles out the water unless differences are profound. They're not, but they do sound good. Thirdly, 'Voyage' is the standard Miles Showell half-speed black edition that emerged when first released.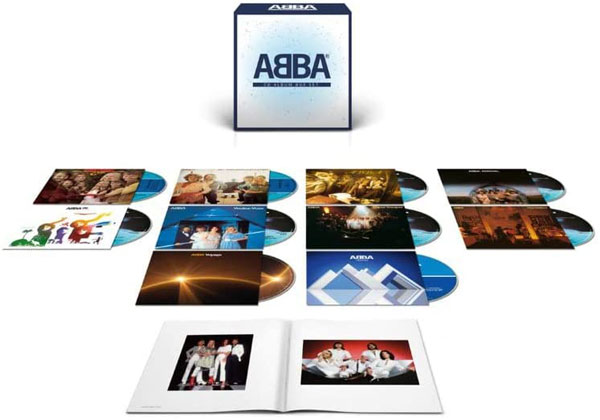 Oh, and that box I mentioned? It feels as if the inner compartment, into which the albums nestle, was designed without that 2021 release in mind. When sliding the outer casing off for the first time, it was clear that things were squashed and all of the sleeves in the set used for this column had minor corner compressions top left, presumably caused by the 'Voyage' gatefold exerting some pressure against them. The artwork scans are decent if not exceptional and the discs only had some very light surface noise at times, despite some looking a little murky out the sleeve. In short, if you're in the market for the whole lot in one go and can get a decent price on this set then it's a very safe bet indeed. The music, of course, remains impeccable.
The increasing trend of putting super deluxe sets out on vinyl alongside the more traditional CD box editions prompts mixed feelings for your columnist, as it's a lot of wax for curios that aren't likely to be played to excess. The divide proved most controversial when The Beatles embarked upon their anniversary reissues and the first pair only presented selected highlights for the turntable folk. By the time 'Abbey Road' and 'Let It Be' came around, the content was the same for both. Purists seemed happy and customers had a clear choice. Such is the case for a new deep dig into Elton John's tremendous 1971's 'Madman Across The Water' album.
Housed in a lightly textured outer box with a lift-off lid, the four disc vinyl presentation commences with a gatefold replica of the main record using the same parts as the 2017 reissue which utilised Bob Ludwig's endearing 2016 remaster. Cut at Abbey Road and pressed at Optimal, it sounds as beguiling now as it did five years ago. Elton's vocals are especially pleasing, feeling very three-dimensional and present in the room, while his piano sounds like a real, acoustic instrument. Such high standards are maintained across the wealth of additional listening.
A double LP set entitled 'Demos, Live and Alternative Versions' will delight fans wanting to strip back the production and explore the early stages of some of his most familiar material. Several piano demos of the title track are included, along with one for each of the other tracks from the record. After a small taste of these artefacts appeared in the substantial 'Jewel Box' compilation, it's a pleasure to have the whole lot provided for comparison. While the casual listener might not find much repeat value in this detail, it's hard to imagine anyone beyond the dedicated shelling out over £100 for this item.
An absorbing essay by Daryl Easlea is the centrepiece of the large, glossy forty page book, along with lots of single artwork, contemporary photography and general ephemera. Elton's songwriting parter, Bernie Taupin, concludes his introduction by stating that, "this album is like an American road trip," and it's an apt phrase. The charming coda of an eight track session for the BBC's 'Sounds For Saturday' is especially noteworthy for Elton's comedic patter with the assembled crowd and the palpable sense of a star holding a crowd in the palm of his hand, just prior to things really taking off. With four near-silent discs, some excellent reading material and – for those who like these things – a replica poster, this set is sure to delight fans with pockets deep enough to indulge.
This column doesn't tend to review every David Bowie vinyl release as there are, frankly, too many. While the 'Brilliant Adventure' set from last year was excellent and the 6×10" 'Toy' set an expensive luxury, the frequent coloured vinyl and picture disc represses do get more than a little grating. Especially at around £30 a pop! And if that makes you queasy, take a lot at the prices for the individual breakout releases of the albums from the aforementioned fifth era box due soon. Madness. In amongst all of this, the fiftieth anniversary of 'The Rise And Fall of Ziggy Stardust' has been marked with a half-speed mastered vinyl cut.
Produced by John Webber at Air Studios and pressed at Optimal, this edition uses a hi-res restored transfer of the original Trident Studio tapes with no additional processing. Now, committed vinyl purchasers will be used to parsing such word salad to try and figure out if it means the actual record will sound any good. 'From the original tapes' can hide a multitude of sins but, on this occasion at least, it would seem to suggest that a great deal of care has been taken in producing this celebratory edition. Your columnist conducted a little shoot out between an early pressing, the 2012 analogue sourced reissue and this latest approach.
In short, it sounds very good. Is it worth the upgrade if you have either of the others? No; as with so many of these things, the differences are far from night and day, although there is a forensic but rhythmic quality to this cut that will satisfy any purchaser. It doesn't quite have that indefinable, physical sensation that a truly analogue cut can give but it's very, as I believe the hi-fi folk have it, crankable. Things get a little congested towards the end of side two, but the opening to 'Five Years' will likely be all the convincing most purchasers need. They've used the same parts for the picture disc too, so go for that if you'd like distant aeroplane rumble underneath the same decent master. The 2012 can sometimes cost as much as a decent original now, so this fiftieth anniversary is a fine compromise.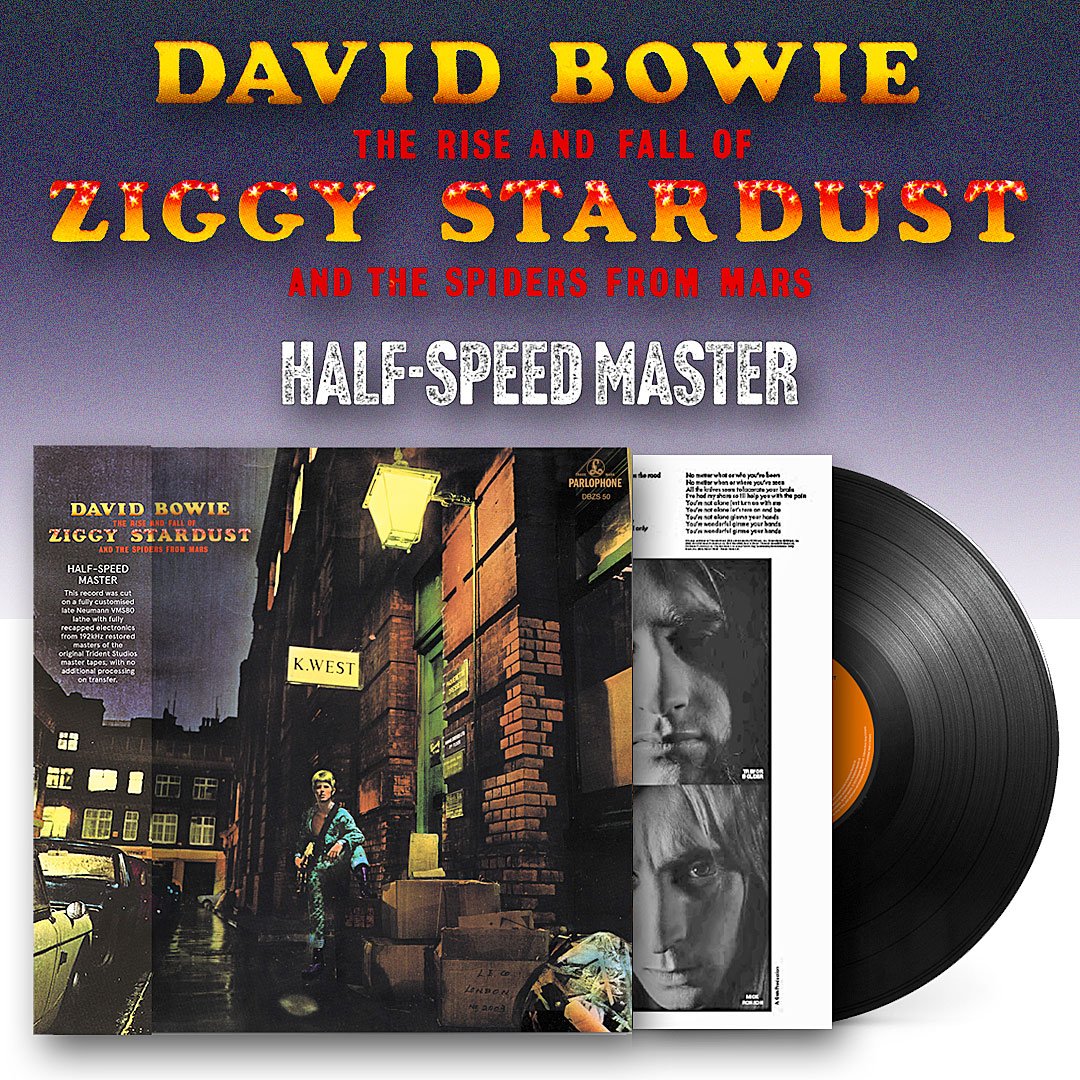 An especially seasonal box set expands 2003's cherry pick of The Beach Boys' output – 'Sounds Of Summer' – to a six-disc vinyl edition, digging deeper into their remarkable catalogue and reaching as far as 1980's 'Goin' On'. Given most compilations are designed to provide an easy way in for the uninitiated or casual listener, such a sizeable and costly edition may not have an obvious audience. Hence, one assumes, the incentive of numerous remixes included across these eighty tracks. Some are new constructions, having stripped the original versions for parts using new-fangled technology which separates out individual aspects of a recording.
Do they all work? No. Several tracks are shrill and overbearing, with 'Let Us Go On This Way' a clear example of this excessive treatment. Meanwhile, on 'Baby Blue' the tape hiss of the vocal is trimmed so obsessively that it comes in and out between lines of the lyrics, creating the effect of auto-detection software from all those interminable Zoom meetings. It's bizarre – whether you like the hiss left in or not, hearing it intermittently makes you wonder if your ears are malfunctioning.
However, while it clearly has a few sizeable issues, the overall listening experience with 'Sounds Of Summer' is pretty pleasurable. 'God Only Knows' and 'I Just Wasn't Made For These Times' sit close to 'Heroes And Villains', 'Good Vibrations' and 'I Can Hear Music'. These are, after all, some of the most melodic moments in musical history and the vinyl cut is pretty solid. The original versions are still out there and this particular presentation will definitely not appeal to all fans but, as a buoyant celebration of a band who can elevate the mood with only a few notes, this is a largely enjoyable – though very clearly not audiophile – experience.
It should be noted that Howie Edelson's effusive essay does a fine job of setting the scene and the use of various classic Capitol Records label designs across the discs is a nice touch. Original artwork for the various singles is replicated on the inner sleeves and the almost text-free outer box is a striking design. Pressed at GZ, the discs had some low-level surface noise on a number of occasions. By making some potentially controversial mixing and mastering choices, the producers of this set have risked alienating the audience most likely to shell out the big bucks for a box of this heft and expense. Not without magic, but unlikely to be anyone's idea of a casual purchase.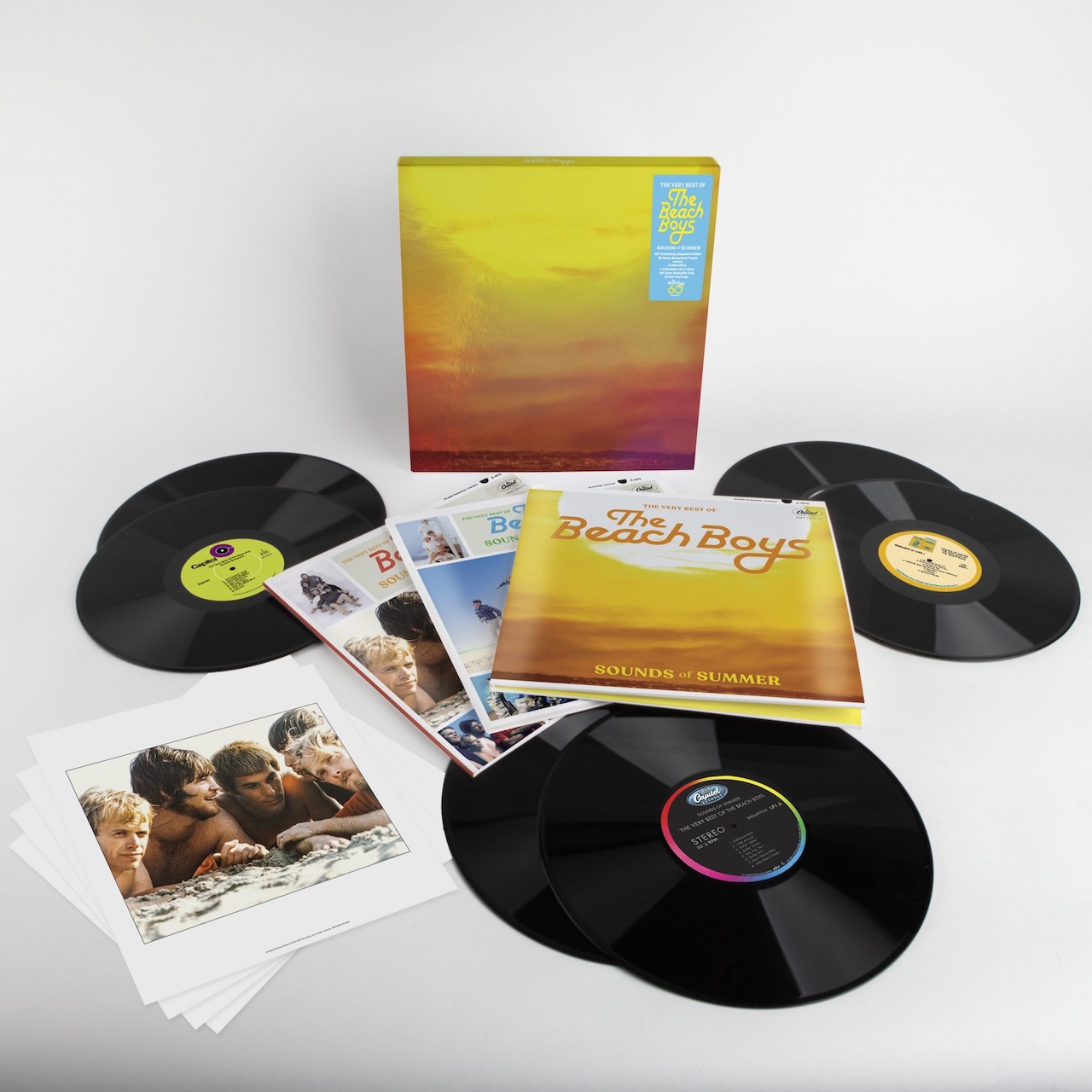 Having already covered the initial quartet of Roxy Music half-speed mastered reissues, it seems only right to observe that this month's pair is the best yet. 1975's 'Siren' and 1979's 'Manifesto' are, once again, cut by Miles Showell at Abbey Road, with upgraded kit since the previous editions five years ago, and the pressings via Optimal are near silent. While a Near Mint original may nudge ahead of one of these, as demonstrated with 'Stranded' in last month's column, these are no slouches.
For 'Siren', the presentation of Chris Thomas' production as a whole and John Gustafson's melodic bass work in particular is hugely compelling. Drop the needle on side 1 and bask in the attack of 'Love Is The Drug'. It's one of those pieces where the cut just compels you to hike the volume. The whole album maintains this standard and, if you're only going to sample one of this series given the pricing hovering around £30, then this might well be the one to choose. 'Manifesto' is similarly well presented, but finds the band slipping out of their imperial phase.
Ten years on from its original release, 'Kiss' by Carly Rae Jepsen finally gets a vinyl edition that doesn't involve those two dreaded words: picture disc. A standard black version and an opaque white variant have been deployed to the racks. Just Played sampled the former and it sounds pretty good, avoiding the boxed in top end that can sometimes blight music of this ilk when put to this format. There's some very slight sibilance as the arm heads towards the centre, but the bottom end is kept under tight control. 'Curiosity' is an excellent example of how this cut combines a muscular rhythmic presence with a relatively 3D vocal presence and high-end synths that aren't piercing. In short, this largely quiet GZ pressing is a fine demonstration of how to do pop on vinyl right. If only the majors would do a bit more of it.
On that note, the 3LP tenth(ish) anniversary reissue of Nicki Minaj's 'Pink Friday' has taken a few months to reach these shores after a US release back in February. Eyebrows were justifiably raised by its substantial price tag – over £60 – despite its triple gatefold sleeve and pink-swirl discs. With no additional printed matter or sleevenotes and plain paper inners, it feels pretty straightforward once you get past the chunky card used.
It does look striking and the third disc here adds a selection of contemporary bonus tracks, but the sound is nothing to shout about. It's not bad, and there's reasonable separation between aspects of the mix but, crucially, as so often happens when cutting this genre to vinyl, the sound is palpably confined to quite a narrow rectangle around the speakers. It's unrealistic, perhaps to expect an entirely fresh master to benefit the format, but its pretty clear that this costly edition is as much about aesthetics as anything else. A strong album, 'Pink Friday' has received a more than serviceable deluxe outing care of Precision Record Pressing, GZ's Canadian associates. The discs are largely quiet after a clean and pretty flat considering the tightly shrinkwrapped and weighty outer sleeve. I'd still wait for a sale though, if you're after it.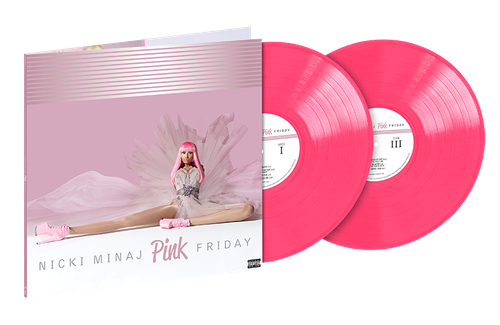 Domino Records recently presented several fifteenth(ish) anniversary editions for The Kills' 'No Wow', including a black and gold smoke double vinyl set which paired the original mix with a new version by Tchad Blake. That fresh take has also had a standalone release for those not needing a second copy of the source material. The mastering is more robust than on the 2005 incarnation and Barry Grint's vinyl cut via Alchemy is sensitive to the record's quirks, maintaining crystal clear percussion while guitars are shredded in the centre of the soundstage. Indeed, 'The Good Ones' is a particular delight here. The pressing – American, judging by the curved corners of the inner sleeve – could be quieter but your humble columnist has been unable to establish from where it hails.
Another ongoing half-speed reissue series to which Just Played has been paying close attention is one dedicated to a normally chronological romp through the work of The Who. Again cut by Miles Showell at Abbey Road and pressed at Optimal, a Record Store Day special edition of 'It's Hard' is still knocking around in plenty of indie stores, with 'The Who Sell Out' and 'Tommy' imminent. The RSD special continues 'Face Dances' getting a 40th anniversary outing for last year's big day and deviates slightly from the other reissues by adding bonus material and arriving on double coloured vinyl – one orange, one yellow. The sound is pleasing, even if elements of Eighties production are prominent. Far from their finest, I wouldn't put it top of your list but it's far more reasonably priced than its 2021 equivalent. That one hung about in the indie shop racks for some time, so perhaps a lesson was learned.
The other two black vinyl releases, which continue the standard series, warrant the essential tag. 'The Who Sell Out' has a replica of the original poster while 'Tommy' has a complex and weighty gatefold that will keep the packaging fetishists purring. While these titles have had several reissues down the years, including some expensive audiophile treatment in the mid-Noughties, many will recall the 2015 batch which was also cut by Showell, admittedly at full speed, and pressed at GZ. A quick comparison of 'The Who Sell Out' reveals a less congested midrange, especially closing in on the centre of the disc for 'I Can See For Miles'. While these Optimal pressed editions aren't cheap, those wanting a sonic upgrade completed with attention to detail will be very well served by this series. Still need to sort out those inner sleeves though.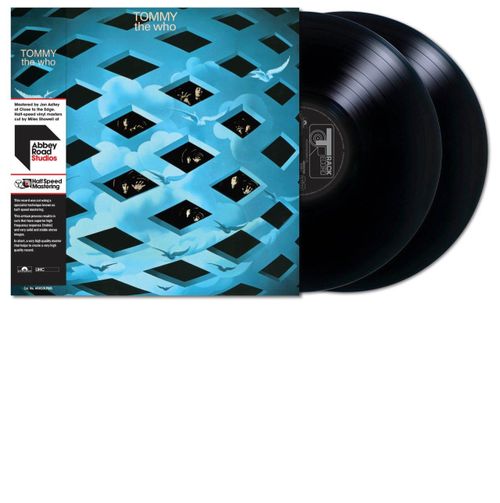 At The Front Of The Racks:
Having formed in Chester in 2014, indie trio Peaness have taken their time getting to their full-length debut. 'World Full Of Worry' was well worth the wait, however, and it is one of the most naggingly melodic releases of 2022 to date. While very much their own entity, it's possible to pick out aspects of The Pipettes, The Long Blondes and Teenage Fanclub in this wonderful act's DNA. They've enjoyed airplay from the good folk at 6 Music, but I first heard them via the always dependable cauldron of new Welsh and Welsh-adjacent music that is Adam Walton's Saturday night BBC Radio Wales show. Remind me to tell you about his splendid solo album, 'Afal', one day too.
'How I'm Feeling' is a perfect example of the effusive layers and soaring vocals that make this band so special. The nodding-along-in-a-hazy-field guitar licks of 'IRL' build to a chorus that evokes fond memories of the polka-dotted trio mentioned above. In short, this is an album you either love or haven't heard yet and I can't begin to express how trepidatious I was before lowering the stylus onto this disc. When you know an album is going to be with you for the duration, you want a quality pressing and, dear reader, that is what we have here.
The soundstage is muscular, managing the tricky task of keeping waves of jangly guitar in check without them all coalescing and allowing the rhythm section to breathe fully. The vocal sound is deeply satisfying – listen to the intakes of breath on side 1 closer 'Doing Fine' to fully appreciate the space in the mix. Pressed at The Vinyl Factory, there's barely a hint of surface noise across both sides. Reasonably priced and utterly brilliant, 'World Full Of Worry' is one for the summer months and beyond.
—
All of the titles reviewed above were cleaned before playback using the ultrasonic record cleaning machine, Degritter. A full review of its capabilities can be found in a previous column and you can find local dealers at www.degritter.com
Words: Gareth James (For more vinyl reviews and turntable shots, follow @JustPlayed on Twitter)