May has been a bumper month, by anybody's standards. If you were worried about a lack of vinyl releases due to production delays, then let this column allay your fears as there's plenty. Let's just get on with it.
Freshly Pressed
Belle And Sebastian don't ever make bad albums, but sometimes they do deliver truly brilliant ones. After a run of pleasing projects including soundtracks, albums as EPs and live recordings, 'A Bit Of Previous' is a short, sharp delight that ticks a lot of the soulful pop boxes that made up the DNA of one of their past classics, 'Dear Catastrophe Waitress'. 'Young And Stupid' is a gleeful burst of mid-paced jangly bombast, while 'Talk To Me, Talk To Me' is a bracing synth-fest which evolves their more recent sonic adventures. More delicate tracks like 'Do It For Your Country' and 'Sea Of Sorrow' serve to remind the listener of the lilting comfort of Stuart Murdoch's vocals when they bend and almost break.
The album concludes with the swaggering melody of 'Working Boy In New York City' and it's one of several tracks which highlight the shortcomings of the digital master. Listen via streaming and the drums sound crunchy and squashed, for reasons that escape pretty much everyone beyond the band. However, the vinyl edition is a very different beast. Open, relatively dynamic and with a really well controlled bottom end, it is a substantial upgrade and arguably the only way to hear this album. Some alternative editions have been made at GZ, but standard black copies in Europe have been pressed through Optimal. Just Played's copy has no surface noise and sounds sensational. There's a tremendous accompanying booklet too, with insight from the band. Essential.
– – –
– – –
The new Warpaint album is really very good indeed. You probably already knew that, as a Clash reader. You've got impeccable taste and are up on the latest releases, so I'm a few weeks too late to be telling you anything new. The languid unfurling of 'Stevie' is sublime and the substantial but still controlled bass on 'Champion' is majestic. The whole record is excellent and it grows and grows with further listens. Plus, crucially, the vinyl edition is a triumph. A really well executed cut which keeps the rich, open soundstage vivid all the way to the centre of the disc, it has been pressed at Record Industry and arrives in a strikingly spot-varnished gatefold sleeve. Close to being this month's top pick and highly recommended.
Florence & The Machine's albums have tended to sound better on vinyl, after emerging with 'Lungs' in 2009 when digital recordings were still getting a little crunched. However, they've also often tended to be GZ pressings housed in shiny printed inners, so it is with customary trepidation that your columnist approached her latest release, 'Dance Fever'. The usual production factors remain, but both discs had only very minimal surface noise after a clean.
The striking artwork suits the 12×12 presentation and the inner section of the gatefold folds out to reveal a lengthy image that makes full use of the scale available. In short, it's a pleasing package that embraces the format. Musically, there's much to enjoy. The gradual layering up of 'Cassandra' is particularly striking, with acoustic guitar, brooding organ, tubular bells and harp all playing their part. While Jack Antonoff's production can feel a little claustrophobic at times, here it is epic and defined. I still wish Florence's vocal presentation was a little clearer, a bit more front and centre on record. It remains slightly recessed for many of these songs, but it's a minor quibble for what is a decent vinyl outing.
– – –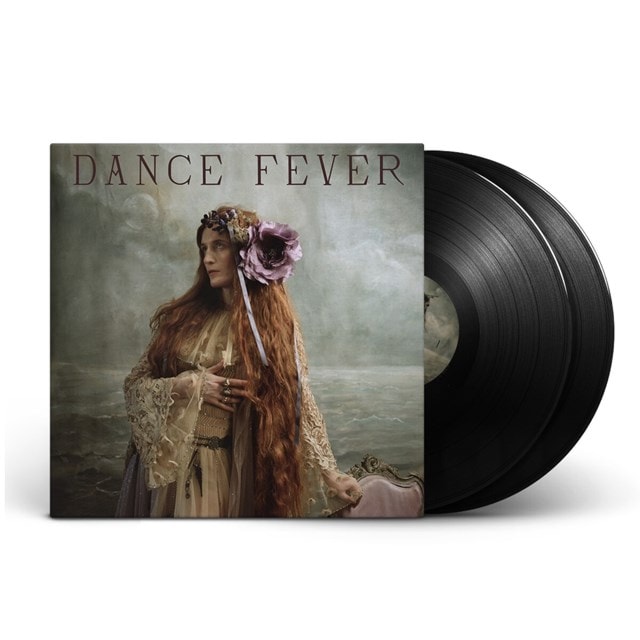 – – –
Sunflower Bean's glorious second album 'Twentytwo In Blue' drew plenty of Fleetwood Mac comparisons thanks to tracks like 'I Was A Fool' and 'Twentytwo'. Fans included Nicky Wire, who recruited vocalist Julia Cumming for a stunning duet on the last Manics album. For its follow up, 'Headful Of Sugar', the reference points are many and varied.
Opener 'Who Put You Up To This?' evokes memories of Rilo Kiley's smouldering soul album 'Under The Blacklight', but Just Played was reminded elsewhere of Garbage, Annie, The Radio Dept and even Hard-Fi on 'Beat The Odds'. It's eclectic but still coherent and a record which takes its time to fully unfurl. It may appear a little slight at first, but give it a chance. The soundstage for the vinyl is solid if unspectacular, being a little narrow but with the ability to reach up out of the speakers a little. It's a GZ pressing with printed inners, so be sure to clean it. The copy we played was largely quiet after a bath, so purchasers should be fine.
– – –
– – –
While not quite the team who brought you 1985's stellar ZTT release 'A Secret Wish', as denoted by the new single letter prefix, xPropaganda is the work of Susanne Freytag and Claudia Brücken. Reunited with that record's producer Stephen Lipson some 37 years later, they have channelled, evolved and explored their glacial electropop into a new set, 'The Heart Is Strange'. With fluctuating pace and pointed lyrics – most notably on the critique of the current thirst for populism 'The Wolves Are Returning' – the record extends a legacy rather than tarnishing it. Cut by Greg Moore at Finyl Tweek and pressed at Pallas, the vinyl sounds excellent. There is a depth to the sound which can often be a concern which such music and only minimal surface noise at a couple of points. There's much to enjoy, whether as nostalgia or simply seeking new music.
Pitching up somewhere between The Stairs, The Beta Band and vintage psych is Project Gemini, a new recording that overwhelmingly sounds like it has been beamed in from half a century ago. A Mr Bongo release, 'The Children Of Scorpio' is the brainchild of Paul Osborne who has poured decades of digging into this immersive experience. Fuzzy guitars, marauding bass and reverb drenched, slightly distant vocals dominate. Wide percussive soundstages are neatly juxtaposed with chunky centred beats and the occasional sense that your tape is about to get chewed up. It's a remarkable record that needs to be heard rather than described. Mastered by Pete Norman at Finyl Tweek and pressed at Optimal, playback is a delight. Even the centre labels pay homage, but I'll leave those as a treat to be enjoyed after purchase.
Only a year on from his first collection of retro-leaning rock and blues, PM Warson delivers a second set via Légère Recordings. It is fittingly titled 'Dig Deep Repeat', as Warson used downtime from the live circuit caused by repeated lockdowns to get straight back in the studio. James Hunter, Pete Molinari and Kitty, Daisy & Lewis fans will likely be enamoured with these nine tracks. The rasp on the vocals, up close on the mic, is historically evocative alongside the vintage playing styles that swirl around him. Hammond organ and Rhodes Piano add especially beautiful textures, while the music hops from rhythm and blues through surf rock and on to the gorgeous soulful sweep of 'Matter Of Time'. Although the quest for authenticity necessitates a degree of congestion in the mix, it's hard not to wish the recording sounded a little more open at times. That said, this Optimal pressed disc is an inviting listen.
– – –
– – –
There are those reading this right now for whom the news that The Feeling are still a going concern will come as a surprise. Their triumphant 2006 debut 'Twelve Stops And Home' was a melodic tour de force that possessed a Seventies pop-rock sheen. Its follow up, 'Join With Us', didn't quite cut through to the same extent and there have been three further studio albums since. 'Loss. Hope. Love' is self-produced and quite deliberately BIG. And it works. It's what they do best. The curiously photoshopped artwork aside, there is an emphasis on quality here, from the strident songwriting to a Pallas pressed vinyl edition. 'There Is No Music' is as catchy as their early work, even if they've advanced a decade for their inspiration. The mastering is a little murky even on this format, but playback is quiet throughout.
After the feat of endurance that was 2021's Spaceman reissue programme, which saw the first four Spiritualized remastered and returned to vinyl, you could be forgiven for approaching a new release of theirs with extreme caution. Tales of noisy coloured and black pressings blighted the whole programme and, while Fat Possum were very happy to try and help, it was hard to assemble a decent set. While that label have continued to use GZ for 'Everything Was Beautiful', standard Bella Union editions have been pressed at Pallas.
Matt Colton at Metropolis has made a valiant attempt to bring the rather boxed in production to life on vinyl, but it's evident as soon as we reach the first chorus on 'Always Together With You' that there will be barely any shift in the dynamics. This is a fairly integral part of Jason Pierce's sound these days, so it doesn't come as any great surprise and the actual songs themselves are amongst his best in twenty years. Those involved in this cut and pressing have done their very best, so it sounds as good as it can. Top notch sleeve art from long-time collaborator Mark Farrow adds an alluring aesthetic charm.
– – –
– – –
This column is quite partial to jazz, whether vintage or brand new, and the UK scene continues to deliver exceptional records. Next up are Nimbus Sextet, fronted by Joe Nichols, a Glaswegian group who offer compositions with real scope. The capacity to switch from frenetic energy to ever more emphatic, slow-building epics brings to mind aspects of Kamasi Washington's work. However, it's Nichols' wonderful piano and keyboard skills that lend this act a distinctive sound.
An engrossing and unpredictable listen, 'Forward Thinker' arrives on Acid Jazz adorned with wonderful cover art. One track, 'Search For A Solace', seems to pull in many directions, sometimes collectively as a band and at others as individuals, but the soundstage is precise and sympathetic to the layers in the performance. The disc itself is a GZ cut in a plain paper sleeve and, as such, the copy Just Played sampled did suffer from some light surface noise at points. The sonics are very good, so a decent clean and a little luck should see you right.
Everything about Raw Poetic's sixth album, 'Laminated Skies', should appeal to vinyl fanatics. The cover art is precisely the sort of thing that will catch the eye of a habitual rack flipper looking for an impulse purchase, while the sound of the pressing – via The Vinyl Factory, no less – is excellent. Hip hop artist Jason Moore hails from North Virginia and constructs upbeat, rhythmic soundscapes that unfurl almost as lyrically as his raps. An inviting, enveloping world, this album is ideal for washed out light of summer evenings. Try 'Open Roads' and 'Reflected Pearls' to get a sense of what to expect.
In these talky-rock times, one wonders if a Prolapse revival might be on the cards. Precious Recordings Of London have issued another pair of deluxe 7"s from their BBC Sessions series and have opted for a focus on the Leicester-formed indie band who had their original incarnation between 1991 and 2000. One set captures a 1994 Peel recording while the other is four tracks, also for the Radio 1 legend, dating from 1997.
As ever, these are presented in gatefold sleeves with fresh reminiscences and postcards. Pressed at GZ, the discs are mostly free from surface noise and the band do their best to drown that out anyway. The earlier performance concludes with the visceral, improvised narrative row of 'Broken Cormorant', while their return visit commences with a manic surge of jagged guitars via 'Slash/Oblique' before scaling it all back on 'Outside Of It'. The story told by Linda Steelyard will transport you back twenty-five years and, once again, this delightful labour of love delivers two more very fine releases.
Keep an eye out for an excellent compilation that was recently released by Mr Bongo. 'E Soul Cultura' is a double LP set assembled by Worldwide FM host, club night organiser and one half of production duo The Unabombers, Luke Una. The result of many, many years of record collecting and dusting off obscurities from the crates, this music is loosely envisaged as a soundtrack to the early hours when the party is still going but things are all together more soulful and for the heads. Tracks like Yusef Lateef's 'Robot Man' and even The Brand New Heavies' 'Stay This Way' sit next to lesser known pieces like King Errisson's 'Space Queen' and Soylent Green's 'After All'. A very discerning selection, 'E Soul Cultura' is on a near silent Optimal pressing and sounds fantastic, despite the mixed sources.
– – –
Another comp, which sounds excellent despite challenging source material is the latest Trojan set, 'Lovers Rock'. This time opting to press through Optimal, the four sides are nearly silent and these vintage tracks from the inimitable archives are a delight. Opening with the untouchable 'Silly Games' by Janet Kay, elevated in the public consciousness by Steve McQueen's Small Axe series, is quite a statement but Dennis Brown's 'Money In My Pocket', Gregory Isaacs' 'Night Nurse' and Carroll Thompson's 'I'm So Sorry' are amongst the classics that follow. Illuminating sleeve notes from Lois Wilson put the choices in context and the all-important bass is very well cut across both discs. A completely risk-free purchase.
Music magazine colossus David Hepworth has, in recent years, written a number of highly entertaining, unflinchingly certain and imagery-laden tomes about the history of popular music, most notably proclaiming 1971 the greatest year in rock history. Demon Music subsequently hit upon the idea to accompany these books with a corresponding compilation. 'Deep 70s' is available as 4CD set with over 70 tracks or in a more slim line double LP clear vinyl edition with two-dozen cherry picked highlights.
The effusive sleevenotes continue the tone of previous writing while the music hops from Big Star and Bobby Charles to Marianne Faithful and Sandy Denny. It's a charming selection, potentially introducing listeners to some of these artists – such as Little Feat – for the first time. The women are largely confined to side 4 and it does have quite a blokey tone at times. How any attempt to assert a decade's greatness can afford to afford almost 10% of its grooves to Status Quo and ZZ Top is anyone's guess. However, the sonics of this set, mastered by Phil Kinrade at Alchemy, are pretty decent. The soundstages shift about as you might expect from a variety of sources, but both GZ-pressed discs were pretty quiet. Not the most aesthetically pleasing release given its rather plain artwork, but a fine accompaniment to Hepworth's nostalgic shelf-fillers.
Snap, Crackle & Pop
The twenty-year anniversary of The Cranberries' greatest hits set, 'Stars', has been marked with a double vinyl reissue. Musically, there is much to enjoy, stretching far beyond those killer early singles 'Linger', 'Zombie' and 'Dreams'. The collection's title track more than holds its own amongst their chronologically ordered previous releases, while 1999's 'Promises' makes for a welcome reintroduction.
So, what's the problem? As ever with any titles featured in this part of the column, it's the manufacturing where things have gone wrong. Sonically, it's a pretty pleasing listen and I'm prepared to accept that decent copies will be out there to be found, but the one Just Played cleaned and listened to was noisy. Absolutely covered in bits out of the clingy, shiny printed inners, several thorough cleans helped but couldn't eradicate all the issues. The main problem came down to several clusters of small scratches on the record which no amount of bathing will affect. Given the increasing use of poly-lined inners elsewhere, it's a shame to encounter a GZ pressing that falls victim to white lines of doom your correspondent has mentioned many times before.
– – –
– – –
All Kinds Of Blue
Two remarkable Blue Note Classics titles this month, which are virtually pin-drop silent throughout and truly enormous in their soundstage. Ronnie Foster's 'Two Headed Freep' is a swaggering delight, marking the organist's debut for the label. There's a Blaxploitation energy to the more intense passages, of which there are many, but the luscious percussive layers are also a joy to behold. The all-analogue editions are especially absorbing when the label has its groove thing going on. Neat covers of 'Don't Knock My Love' and 'Let's Stay Together' are great, but originals like 'Mystic Brew' and 'Chunky' sound exactly as you'd expect from their titles. Crisp artwork and silent Optimal pressed vinyl in a poly-lined inner. A corker.
The second Classic this time around is Brother Jack McDuff's 'Moon Rappin'', which will be similarly satisfying to those taken with 'Two Headed Freep'. McDuff's organ playing is a little more light-hearted and playful than Foster's, but the imaging provided by these Kevin Gray cuts once again lets this music connect straight to your soul. Bill Phillips' flute on 'Flat Backin'' is this columnist's current favourite comfort food and the whole album is a must have for any even vaguely discerning jazz fan.
One loitering Tone Poet emerged at the very end of April before the brief pause necessitated by the plans to mark 'Blue Train'. Replete with the customary Stoughton gatefold, featuring striking session photography, and pressed at RTI, Hank Mobley's 'Curtain Call' maintains the remarkably high standard of this series. While it may be easy to become accustomed to the praise garnered by this project, it's worth pausing from time to time to acknowledge just how many vinyl purchasers are blown away by their first purchase from this ever-expanding list of delights. From the moment Sonny Clark's piano rings out on 'Don't Get Too Hip', the soundstage is mesmerising. The depth is what is always so satisfying on these titles, bringing to life the old cliché of feeling like you're in the room with the band. Kenny Dorham's effortless trumpet on 'My Reverie' runs the risk of upstaging Mobley, although he soon puts in a superlative solo and goes where the piece needs. The whole record is a sublime example of a band with intuitive interplay. A third must have from the Blue Note stable this month.
– – –
– – –
To mark the twentieth anniversary of Norah Jones' legendary debut album, 'Come Away With Me', Blue Note have opted for a 4LP box set edition. For around £160, you get four discs housed in a sizeable hardback book which also contains a thin booklet featuring lyrics, production info and a relatively brief new sleevenote from Jones. This slots into a sturdy outer slipcase but it's hard to get a sense of value for money with this one. Still, four LPs, right? Well, technically three, as disc 3 is only an EP of early sessions that previously only existed as a promo CD.
However, the set is pressed at Pallas and cut by Bernie Grundman. The main album is reported to be all analogue and it certainly sounds spectacular. While I've not had the experience of the also rather costly audiophile editions previously issued, this certainly performs considerably better than any other version I've heard until now. The space around the instruments and vocals is audible, with each part sounding sculpted and the natural decay of each plucked string or brushed cymbal clearly audible in the room. For a record so many know so well, it still has the potential to be a fairly revelatory listen. As well it probably should, given the cost.
What of the rest? Well, the fourth disc is the source of the real gold with 'The Allaire Sessions' capturing an alternative version of the record when the intended direction was a little different. These discs sound excellent, although the set Just Played spent time with had some light surface noise here and there. While not aggressive, it did seem a shame given the premium price point. You'll also need your cartridge perfectly aligned given some of the sibilants in play on several of these songs. In short, it's a beautiful set which would feel about right around the £100 mark. However, the superfan will still find a great deal to love about this and it does look lovely on the shelf.
Going Round Again
You wait months for a Needle Mythology release and then two come along at once. Hot on the heels of April's stunning Butcher Boy compilation is an expanded reissue for the one and only studio outing by Alt, dating back to 1995. Comprised of Belfast-born former Stiff artist Andy White, Hothouse Flowers' Liam O'Moanlai and Tim Finn, this unusual trio channelled something special in their short period working together. Emphatic, acoustically driven euphoric folk-pop is the order of the day on 'Altitude'. As Finn has experienced elsewhere, mainly thanks to genetics in that case, sometimes certain voices just sit together perfectly and so it proves here.
Mastered by Miles Showell at Abbey Road and pressed at The Vinyl Factory, it maintains the high sonic standards of this very particular label. Listen to the piano and percussion on 'When The Winter Comes' to get a sense of how well sculpted the soundstage is here, while 'Penelope Tree' is an infectious entry point. One of the great highlights comes amongst the bonus material assembled for the second disc. 'Halfway Round The World' is an instant, slightly silly delight, that you'll be singing along to by the time it starts to clamber down from the peak of all of its e numbers. Possessing a very particular mood and definitely a summer record, 'Altitude' will have passed many by on its original release. It should now get rather more of the attention it deserves.
– – –
– – –
The Abbey Road half-speed masters seem to be coming thick and fast right now, so Just Played thought it best to keep you abreast of what's out and where best to spend your hard-earned. The Roxy Music reissues continue with two of their better produced outings, 1973's 'Stranded' and 1974's 'Country Life'. Your columnist conducted a little shootout between an original of the former and its 2022 counterpart to offer some insight into how these meticulous cuts from Miles Showell compare. While the artwork isn't quite as crisp as it could be, the sonics are very satisfying. If anything, there is a slight and welcome taming of the top end and a more balanced definition of the middle range. The vocals are marginally less present in the room, but Ferry still sounds excellent. As mentioned last month, while this catalogue has had the half-speed treatment before, it's definitely an improvement to encounter them as near-silent Optimal pressings and both of this month's titles are recommended.
We also find ourselves at the start of a run of albums by The Who getting this particular mastering treatment. Using the stereo mixes that won't please all aficionados, the series starts with 'My Generation' and 'A Quick One'. There is an argument that fairly rough and ready rock recordings made more than half a century ago aren't going to benefit massively from this level of extra care and there is some truth in it.
The source is some way from audiophile, but Showell's work still presents an engaging and lively soundstage for both. The title track of their debut avoids any inner groove distortion issues despite being last up on side 1, but the distinctive, muffled rhythm section isn't especially elevated. Nor should it be, as this is about representing the music faithfully. That said, if you already have a copy with which you're happy, this might not be that much of an upgrade. The situation is similar for 'A Quick One', although the vocal presentation on tracks like 'See My Way' is enjoyably clean. Both pressed at Optimal, these are silent discs. Given the faithful if not revelatory soundstages, this makes them decent options should you be seeking out either title. Hard not to imagine that 'Tommy' and 'Who's Next' will benefit more from this approach though, so it'll be worth keeping an eye on how the series progresses.
– – –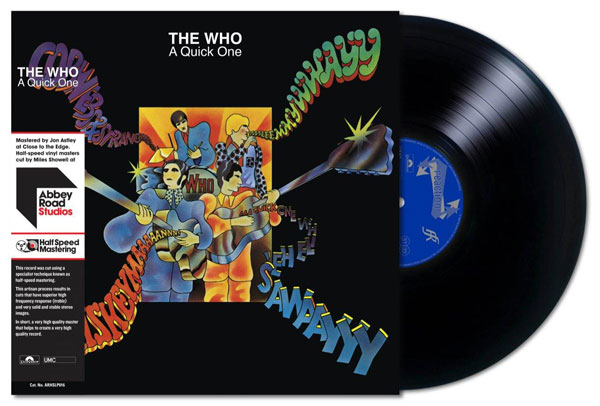 – – –
Finally on the half-speed front, it barely seems that a month goes by without some aspect of the T Rex catalogue getting a reissue. This time, it's the turn of 'Electric Warrior' which, in the last five years alone, has been put out as a Mobile Fidelity 2x45rpm, an all-analogue Kevin Gray cut and an RSD gold vinyl edition. Two of those would class as audiophile projects, so one wonders how another has been given the green light so soon after. Just Played dug out a Fly original and the aforementioned Gray cut for comparison alongside this new edition from Miles Showell.
The nimble bass on the 1971 pressing is instantly noticeable, sounding like an instrument clearly being plucked by human hands. It feels a little less consistent on this 2022 edition, especially when focusing at length on the track 'Jeepster'. The overall impression is quite similar and the new version is no slouch. The top end and vocal sound are very, very similar. By comparison, the 2017 Kevin Gray is much closer to the original on the bass sound, but percussion is a little more slushy. In short, that fifty-one year old pressing is still the pace setter, but this new half-speed cut is a readily available, relatively affordable safe bet that holds its own. Should have had a poly-lined inner though.
– – –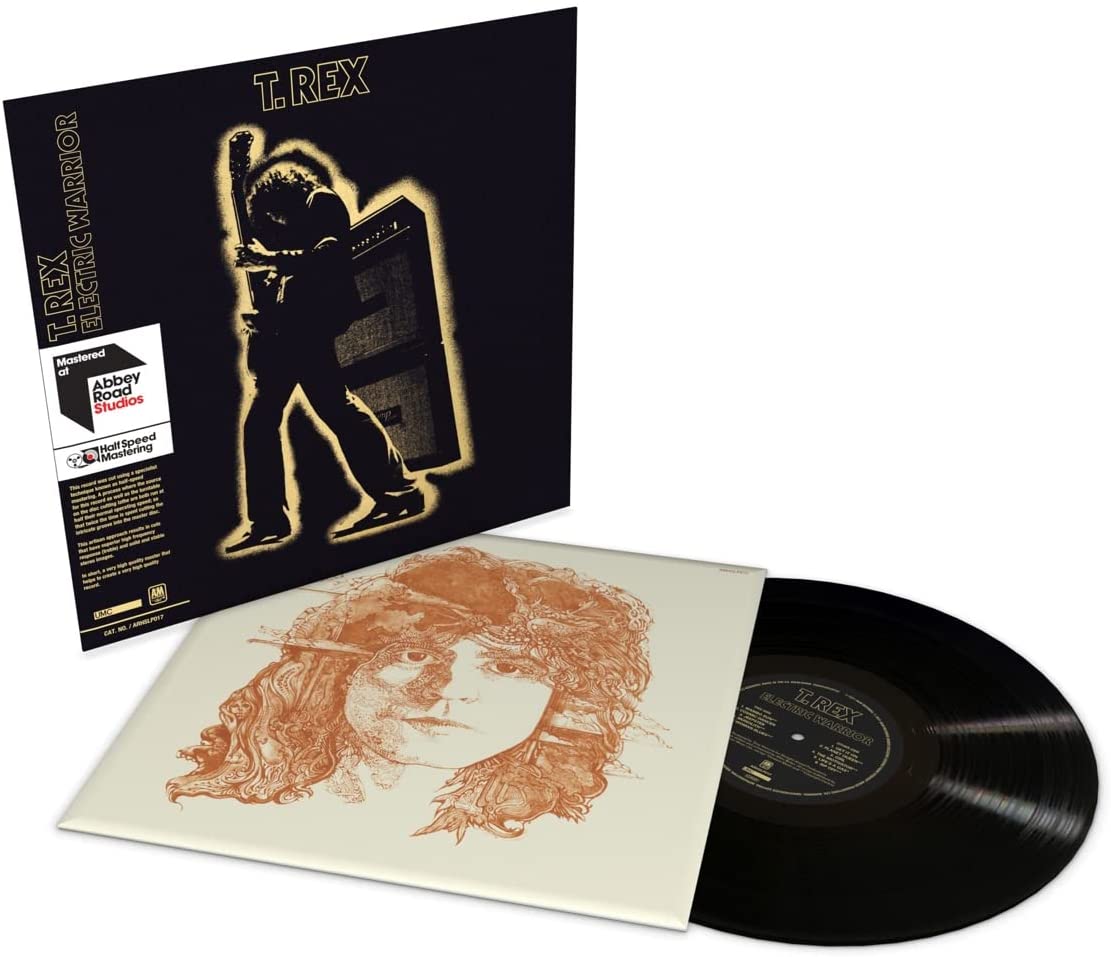 – – –
At regular intervals during the three years that Just Played has existed, any review of a Britpop reissue has been followed by at least one reader enquiring if there's any news of a fresh outing for 'Do It Yourself', the debut by John Squire's post-Roses band The Seahorses. Sensible money had been on a Demon dust off, fond of such endeavours as regulars will know, but it has finally been given its time to shine (again) by the good folk at Music On Vinyl. The wait is over.
Rapid sales would suggest it was a good shout as many nostalgic people in their early forties have rushed to mark its twenty-fifth anniversary. The sturdy single sleeve replicates the artwork crisply and a near silent disc pressed, as ever, at Record Industry comes housed in a poly-lined inner. Original artwork is provided on a paper insert and the sound is excellent. It's most noticeable when picking out the presence of any acoustic guitar in the mix, maintaining its three-dimensional presence even at a song's crescendo. As reissues go, this one has been done just right.
And what of the music? Well, if a team of scientists had been tasked with creating a vocalist to capture the second phase of Britpop, they would have struggled for a more on the nose product than Chris Helme. His swaggering 1965 Lennon via Cast and Dodgy sneer is prominent as it delivers rather dated lyrical clunkers like "She was a rum old slapper and we always tried to get her pants off when she phoned" and "Am I your alien abduction nightmare? Won't you be my slave?" They had some melodically pleasing singles but what is instantly clear from this distance is just how much guitar wankery there is here as Squire reasserts himself. An enjoyable trip down memory lane, but perhaps the thrill was in the chase.
– – –
– – –
You're never too far from some sort of The Clash reissue. This time, it's to mark the fortieth anniversary of 'Combat Rock'. A peculiar, diverse record, often mischaracterised by its two most famous tracks, 'Should I Stay Or Should I Go?' and 'Rock The Casbah', this marked the end of the band's imperial phase. Though 1985's 'Cut The Crap' would follow, it only featured half the original line up and was a long way short of the rest of their catalogue. While attention often goes the way of 'London Calling', the scorching debut or even the excesses of 1980's triple LP 'Sandinista!', this album is largely overshadowed by the aforementioned pair of tracks which enjoyed some Nineties chart action following lucrative soundtracking of a jeans advert.
Remastered by the band and Tim Young at Metropolis, who also oversaw the vinyl cut, the main album sounds remarkably similar to an original that your columnist used for comparison. As well as a green single LP edition, much of the fuss has been around the triple black vinyl set which includes the curios and scraps collection, 'The People's Hall'. It's beautifully mastered – witness the soundstage of contemporary b-side 'First Night Back In London' – but it doesn't cohere especially well. 'Midnight To Stevens' made an appearance on 'The Clash On Broadway', while 'Radio One' was a 'Sandinista!' era B-side. It's good fun, but a little inessential. The decision to leave Side 4 of this additional compilation blank while releasing the Ranking Roger collaborations, 'Red Angel Dragnet' and an alternative version of 'Rock The Casbah' as a separate, admittedly lovely, 7" single feels a little off.
The artwork suffers from a visible loss of definition in this latest scan, but it was never especially high definition. Pressed at MPO, the discs are quiet and housed in thin shiny paper inners. These are then situated inside a single, widened adaptation of the original sleeve. Indeed, the only sign that this is a 3LP set comes from a horizontal obi-strip positioned over the top of the cover. It's not overly deluxe, considering the near £50 price ticket, but there's enough here aid a reappraisal.
– – –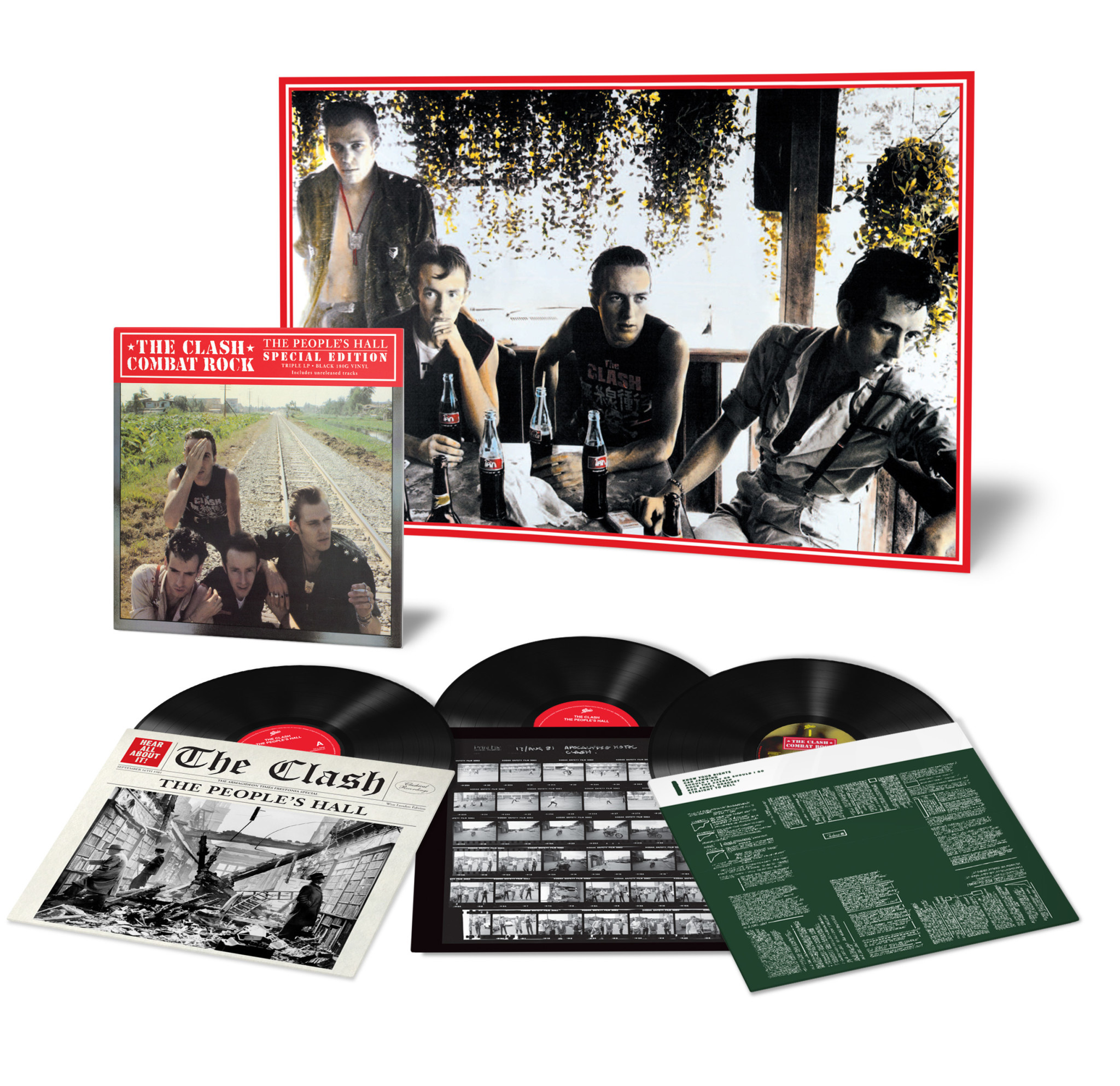 – – –
Given the relatively insubstantial catalogue of the Sex Pistols, quite how necessary the new compilation 'The Original Recordings' is remains to be seen, but this twenty track double vinyl set covers their three years in the spotlight and expands upon that one iconic studio album. With the majority of 'Never Mind The Bollocks' included, it's bolstered by pieces from the soundtrack to 'The Great Rock & Roll Swindle' and a handful of B-sides.
As a primer, it's very effective. This one set gives you all the Pistols you'll ever need and a bit more. Housed in a glossy gatefold, these GZ pressings come in poly-lined inners and are almost silent during playback. The soundstage is well crafted by Geoff Pesche at Abbey Road and the bottom end has more heft than you might be accustomed to with some of these tracks. Indeed, a defined mid range is preferred to the more shrill, spiky top end that has sometimes characterised this material. A well made package and a handy one-stop shop for the curious.
– – –
– – –
At The Front Of The Racks
Harry Styles' obvious affection for the aesthetics of early Seventies vinyl has been evident from the very start of his solo career, but he's taken it up a notch with the tremendous gatefold for his third album, 'Harry's House'. The faintly washed out colours of his upside down living room, adorned with only a Columbia logo and his presence by way of branding, are clearly embraced with the 12×12 format in mind. The similarly sizeable lyric booklet also harks back to a time of record industry opulence. The whole package feels sturdy and satisfying and then you slide out the record, which looks to be plated at Optimal and pressed at Pallas.
Perhaps unsurprisingly, then, it sounds tremendous. This collection of nimble, confident and soulful three minute corkers is clearly excellent from the get go, but it quickly settles in for the long haul and so an exemplary vinyl pressing is necessary for those who are likely to keep it close to the turntable for the summer and beyond. And well they might, as this is that rare thing: an album that many will class as pop which has been meticulously rendered for this format and has a beguiling soundstage throughout. When the bells kick in on early teaser track 'As It Was' they are perfectly situated in the mix, defined but relative to the rest of the track. The horns on 'Daydreaming' are punchy but natural, with no sign of crunchy compression. Furthermore, Styles' vocals are expertly handled with no hint of sibilance. It can be done right and, on this occasion, it truly has been.
– – –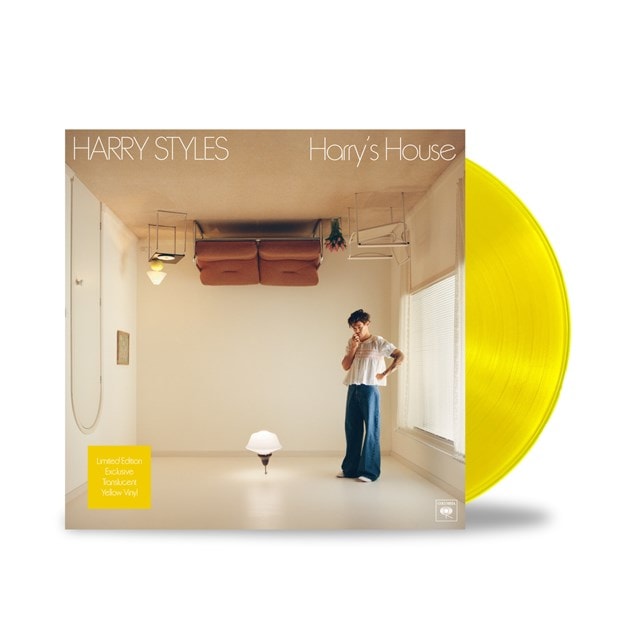 – – –
All of the titles reviewed above were cleaned before playback using the ultrasonic record cleaning machine, Degritter. A full review of its capabilities can be found in a previous column and you can find local dealers at www.degritter.com
Words: Gareth James (For more vinyl reviews and turntable shots, follow @JustPlayed on Twitter)
– – –