Whether he's hosting his Bafta winning TV shows, curating BBC Radio shows, releasing music or creating the first UK CBD steam room, Big Narstie is showing no signs of stopping. By doing so, he's become one of the UK's national treasures over the past few years. More impressively, he's done this by just being himself.
There's only a certain number of people who have made it so far through their own personality. Which is a credit to Big Narstie. Although his main passion is still and always will be music. New release 'Black Is My Colour' pairs Big Narstie alongside Lover's Rock queen Kofi to delve into the struggles of his family and Black people in the UK – powerful yet uplifting, it's a fine return from this much-loved figure.
Earlier this month, Clash got the chance to speak with Big Narstie – tap in below.
– – –
– – –
Congrats on the new track 'Black Is My Colour' – was there a lot of emotions when you were writing this piece?
Yeah, because man's rastafari; songs with righteous content always just sit well. I think we had a lot of stuff in our lives that has happened. You can hear with other artists they can talk about negative stuff really well, and paint vivid pictures of it. But if you ask them to talk about things out of their comfort zone, they struggle.
It was fortunate that everything I say in the track is my life, heritage and lineage. I'm the third generation of the Windrush Generation. Without my Grandma coming here, there wouldn't be no Big Narstie.
There's a positive outlook to the song wouldn't you say?
I wanted it to have a more uplifting message, rather than a depressing outlook. The facts are the facts, and life is what it is. But positivity and perseverance is pushing through.
You're able to switch up on a number of styles of music. Previous to this, your track 'Everyday' had more of a Garage vibe. Do you enjoy working on a number of genres?
See I'm like Two Face from Batman yeah. One half of me is personality and comedy. The other half is music. First and foremost, I'm a musician and I'm lucky to work with artists and create music across different genres.
Like you said the first half is personality and comedy – is this something you've enjoyed working more on recently?
I'm just naturally funny. I feel humbled when I get propped up with comedians. I feel bad because they've practiced their craft, I haven't practiced anything I just get on stage and do my thing.
– – –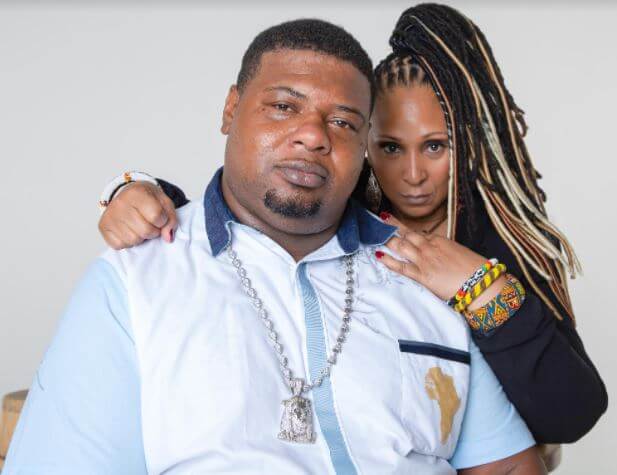 – – –
How have you found balancing all these things you work in and what is your motivation to carry on?
I'm fortunate that everything I do is naturally me. My friend said you can only piss with the cock you've got, no one else's. So I'm fortunate that everything I do, is naturally me. When I first started making music, I did it to vent and get things off my chest that I couldn't say in public. Music was my memoirs in a sense.
My natural demeanor has bared fruit for me. I'm not having to turn up on TV and make a new alter-ego. You've just got to be natural, and It's something I've kept up by being myself. Everything I do, I enjoy, hence why I can do it all day long. It's not a chore, or like cleaning up your garden in the Winter. I make happy money, hence why I make good results. Everybody has their bad days in life, it's just how you handle them. Me, if I'm fucked off, I just won't go nowhere and chill with the dog. You've just gotta make those conscious decisions for yourself sometimes.
This way has clearly been working, you've won a Bafta for the Big Narstie show. When you won it, did it feel like a big moment you were aiming for?
I would be lying if I said I was aiming for it. I just thank God. I'm a very simplistic man. I don't really give a shit about stuff like that, I'm just happy I'm not on road. The biggest reward is being able to provide for my family in a legitimate way. As long as I don't have to shoplift in Tescos I'm well chuffed. I always give thanks to God because there's someone pushing light on me instead of others. You have to give praise to the most high and those that support.
Obviously you're in your fourth season of The Big Narstie Show, but who have you enjoyed interviewing the most?
Stephen Fry. Badman. That was epic, his whole demeanor was just lit. Also Ross from Friends and Louis Theroux too. What I love about the show is that I get to meet people who aren't in my universe. It's like we all share this world, but we all live different lives. Me bringing out my new music has put me in your universe.
I speak with people from all backgrounds and find mutual ground. Finding similarities and differences with each other. Before meeting Stephen Fry, you don't know much about him. But after spending two hours with him, I realise he's a genius. You can look on their Wikipedia, read a few lines and think you know man, but actually sitting down and having a conversation which is full of vibes is different.
– – –
– – –
Words: Joe Hale //@joesquestions
– – –