Chris Moyles isn't exactly a shy and retiring figure in British music. The radio figure has made a career out of opinion-splitting behaviour, the kind of attention-seeking antics that gain you both friends and enemies. Now firmly ensconced at Radio X, his shows are littered with both big names and big claims, offending and entertaining in equal measure. His latest claim, though, belongs firmly in the 90s – namely that "most unsigned bands are crap…"
The broadcaster made the claim on a Radio X show last week, responding to criticism from a listener that Chris Moyles doesn't support new and emerging talent. Responding to this, a puffed-up Moyles insisted "that's not what this show is all about".
He added: "And the real reason is, and this will blow their tiny minds and they'll hate this, the reason why we won't play unsigned bands is because – and there are exceptions to the rule – but the main reason is that most unsigned bands are crap."
As a coup de grace, he said: "I'm sorry, but that's the truth."
Shocking from @ChrisMoyles . 'Most unsigned bands are crap'. Don't call yourself a DJ when you're not interested in discovering new music. Outed yourself once again as a completely insipid half-wit. Video @thereyton69 pic.twitter.com/SRqdZkBd0b

— Hardwicke Circus (@HardwickeCircus) February 19, 2023
Well, is it? This isn't the 90s, and radio stations aren't beset with mailbags full of C60 tapes from wannabes in rehearsal rooms across the land. Times have changed, the distinction between signed – major label, big budgets, proper studios, decent haircuts – and unsigned – essentially, none of the above – has blurred to the point of becoming unrecognisable. Using label services and digital distribution, artists can reach global audiences without signing their art away, retaining artistic and economic freedom in the process.
The inverse of this, however, is that the tendrils of the major label system reach deep into the digital eco-system. AWAL, for example – who distribute the likes of Nick Cave & The Bad Seeds, Little Simz, and Kim Petras – were purchased by Sony Music in 2022. In essence, most artists are now both unsigned, and still attached to the major label system.
It's this ignorance that shows Chris Moyles' comments for what they are – boring, out of touch sniping rooted in prejudices that were eliminated by the launch of Pirate Bay. They're an unconscious, unthinking echo of Radio 1 meetings from the mid 90s, patterns of behaviour that have long since been pushed to extinction.
In fact, it's a mark of the fractured nature of media that Chris Moyles' comments took so long to go viral. Outsider group Benefits struck back, commenting: "It's alright, no big breakfast radio show plays unsigned bands, R1, R2 etc. He's not John Peel, he's just a guy at the back end of his career trying to make pay days when he can. He's a mid tier Britpop band still selling out half decent sized halls, not arenas, and that's ok."
Citing numerous examples of Chris Moyles' poor behaviour in the past, they added: "TLDR: there's bigger reasons to think he's an arsehole over him not liking unsigned bands."
—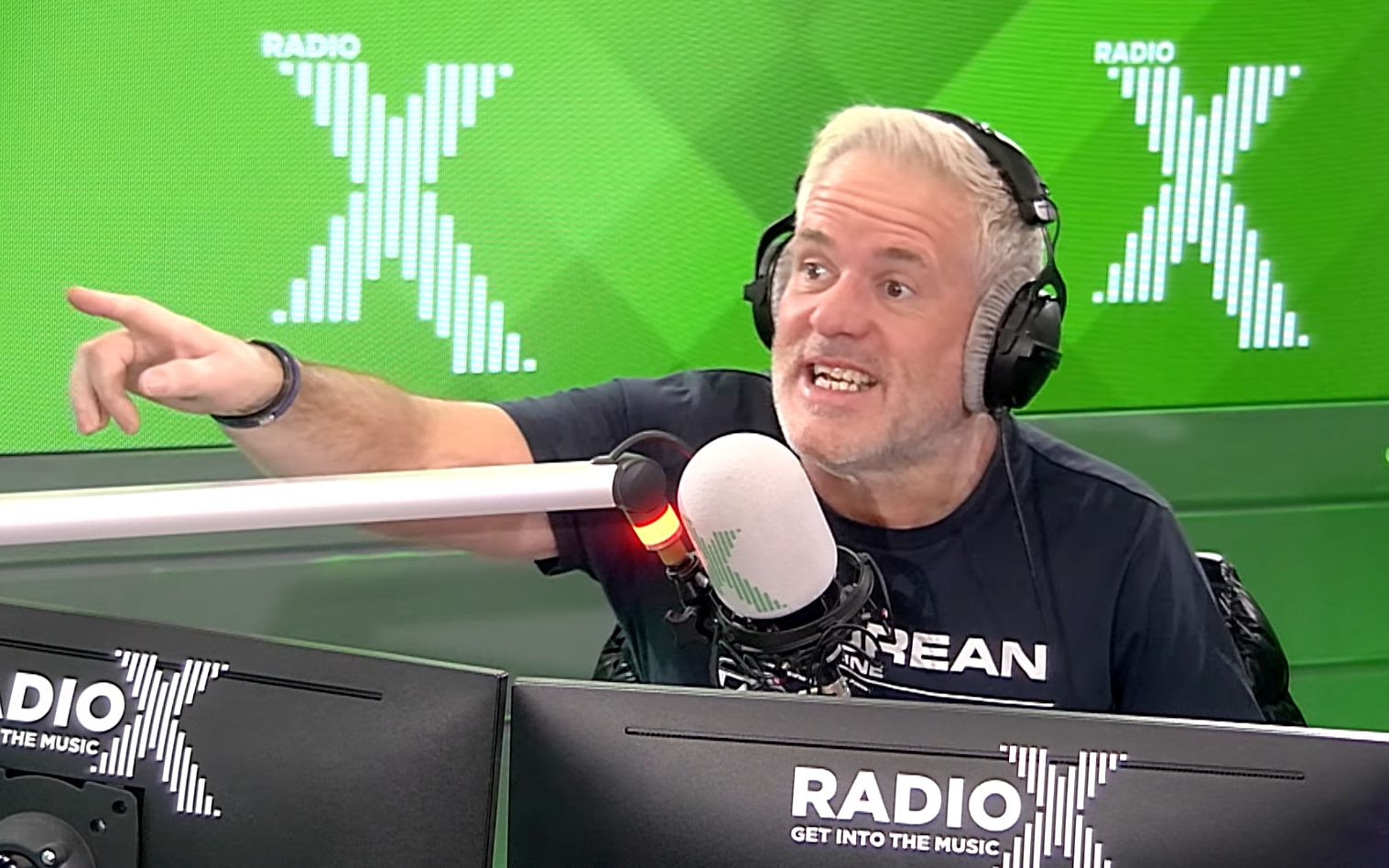 —
Those fine figures of independence at Alcopop! commented: "Chris Moyles. Proof positive that just because you're established and paid a lot of money, it doesn't mean you're actually any fucking good."
For his part, Bella Union founder Simon Raymonde chimed in: "The day I am annoyed by anything Chris Moyles says about new music is the day I should give up discovering new music. Would be like tuning into the Chris Evans show for a rundown on the freshest fruit at my local greengrocer."
Thus far, Chris Moyles has offered no further comment. He's no doubt bemused by the viral reach of his quotes, with his name trending on Twitter for hours. Part of why this has struck such a raw nerve, though, is that so few openings are given to new and emerging artists on mainstream radio. With BBC Introducing under threat, less and less hours are being devoted to those on the margins, with the likes of Chris Moyles absorbed in the latest Gallagher drama, or a Lewis Capaldi quote. If radio doesn't learn to evolve, and open up to fresh talent, then it is simply cutting the ground out from under its own feet. 
—
Words: Robin Murray