An artist whose career and output thus far has been as baffling and intriguing as the music itself, Jai Paul is undoubtedly one of the most important and influential songwriters and producers of the past decade.
The ripples of Paul's phenomenal debut single 'BTSTU (Edit)' extend far and beyond its official release a decade ago with its distinct, singular sound serving as the seed for many artists today.
To commemorate the ten year anniversary of its official XL release, we asked a few artists, journalists and fans to share their thoughts on how "BTSTU" impacted themselves, and the music industry in general.
A History Lesson
Before we hear from them, let's take a look at how this groundbreaking single came to be.
2007
Paul records the original demo of 'BTSTU' with his brother Anup / A. K. Paul who assisted with bass, backing vocals and the sound design.
2009
Paul uploads the demo recording of 'BTSTU' to his MySpace page with the following message "whats goin on my names jai im a artist/producer jst startin out in the game let me kno if u feel it…thanks 2every1 whos been backin me I rly appreciate it peace jai".
2010
On 11th January 2010, Paul officially uploads 'BTSTU (Demo)' to his SoundCloud page.
This sends the blogosphere into a frenzy with the likes of The Fader, The Guardian and Pitchfork lauding the single. Meanwhile, record labels battle it out for Paul's signature with XL Recordings coming out on top.
Rounding off the year, the BBC long-list Jai Paul for their Sound of 2011 poll alongside the likes of James Blake, Jamie Woon and Nero.
2011
For their January 2011 issue, Dazed publish what is to this day, the first and only interview Jai Paul has ever conducted. The interview provided a glimpse into the making of 'BTSTU' with Paul revealing that the original demo was created in under an hour.
We also learn that the track was the "first time all my ideas had come together into something really concise" but that ultimately (and perhaps surprisingly), Paul wanted another song ('A Thousand Light-Years From You') to be his first official single.
On April 21st 2011, XL Recordings officially release 'BTSTU (Edit)', a polished version of the original demo.
A month later, Drake shares a freestyle over "BTSTU'' titled 'Dreams Money Can Buy' on his blog octobersveryown.
Not long after, Beyoncé sampled the song on 'End Of Time', a track which appeared on her fourth studio album '4'.
2013
On April 14th 2013, 'BTSTU (Demo)' is one of sixteen unfinished demos illegally uploaded to Bandcamp by an unknown user.
2019
On June 1st 2019, Jai Paul officially releases the leaked demos as 'Leak 04-13 (Bait Ones)' along with two B-side singles recorded during those same sessions in form of 'He' and 'Do You Love Her Now'. Remastered versions of both 'BTSTU (Edit)' and 'BTSTU (Demo)' were made available for purchase on vinyl on Paul's website.
The Impact
From the original 2007 Demo and 2011's Edit to 2019's remastered vinyl release, 'BTSTU' is a song that has evolved over its decade long lifespan. But one thing that hasn't changed is the impact it had (and continues to have) on listeners.
On a personal level, listening to 'BTSTU' for the first time is something I'll never forget. I'd been revising (procrastinating on SoundCloud) for a mock maths exam when for what was the first time, I'd come across an artist who shared a name like mine. Pressing play, my initial thoughts of "WTF is this?!" and "is something wrong with my earphones?" quickly evaporated and was replaced with awe and wonder. The intricate (and frankly bonkers) instrumentation, those lush melodies and that iconic, falsetto-laden opening line of "don't fuck with me"; was unlike anything I'd ever heard before.
With 'BTSTU', Paul inadvertently redefined pop music with a sound that can be heard in the underground, and in the mainstream. – In celebration of its release ten years ago, we look back at how this brash, bizarre, breathtaking debut single impacted artists, journalists and fans alike.
HIRA, Artist
"there's music before jai paul, and there's music after. whether you've personally clocked that link yet is your own journey to make. i still feel the impact of 'BTSTU' to this day, it's almost intimidating…. you just don't get given these paradigm shifts often. 10 years has nothing on a tune that's still lightyears ahead, it's fresh air in any era. even the lyrics hold the prophecy! i'm so grateful for that tune, and Jai's devotion to showing us that there's another way. whenever he appears, it fully feels like he's Back To Save The Universe".
– – –
– – –
M. T. Hadley, Artist
"'BTSTU' emerged out of a glorious period of music sharing. I have fond memories of loading up my 160GB iPod with songs from Megaupload, Mediafire and RapidShare. The internet's Wild West. I probably still haven't heard some of the stuff on there. This pre-streaming era felt so glorious and liberating. Sludgy fragments of music found on Blogspots and WordPresses all seemed to converge on Jai Paul. 'BTSTU' doesn't really make much sense. It sounds like a concerted effort to have fun with music."
"And yet it's cutting edge remains constant: the profanity, the ludicrous mixing, the 'oi' followed by a shining saxophone refrain. It's a piece that feels entirely forward looking and yet never seemingly takes itself too seriously. I was amazed at a party once when a previously empty dance floor filled up during 'BTSTU'. It's not a dance song, it's not even a pop song, and yet everyone knows it and feels galvanised by its ability to take them back to 2011, a time before the internet consisted of only three websites and tormenting hate."
Fabiana Palladino, Artist
"10 years since 'BTSTU'! I remember exactly where I was when I first heard it – standing there thinking … what… the fuck… is this??? I hadn't heard anything like it before. It's badass, sweet, mysterious, raw. I still get excited when I hear it now".
– – –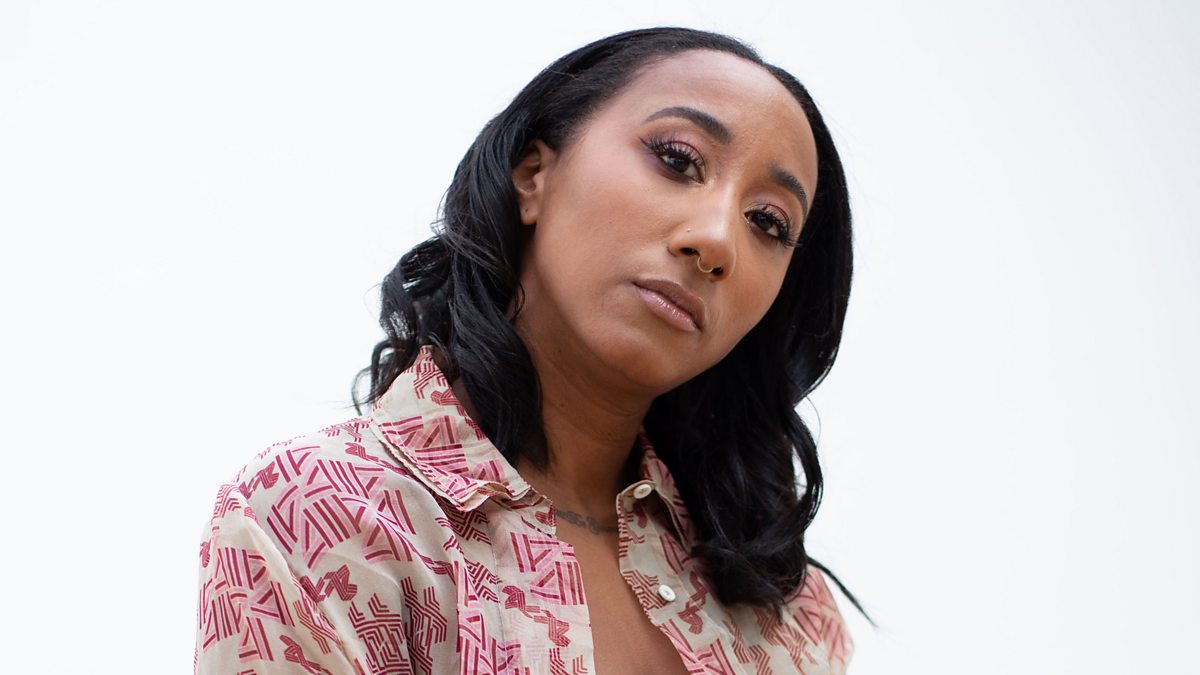 – – –
Jamz Supernova, Radio Presenter
"Around the time that 'BTSTU' came out I was fresh off the back of my intern working in production at BBC Radio 1Xtra, on saturday afternoons I used to work on DJ Target's shows, one of his producers Uche was fully immersed in the blog world at the time, as was I, he had his own blog and I always looked up to him as talking to him ultimately finding out about a new artist you hadn't yet come across."
"On one of those Saturday afternoons he shows me Jai Paul 'BTSTU' and we just listened to the song on repeat. For me the song was a marker of me affirming my taste, one that didn't have a genre name but had elements of R&B and soul but with a heavy electronic feel, it felt new and exciting and made me want to go deeper and discover more. 2010/2011 in general was a defining time in music and built the foundation of my radio show on BBC Radio 1Xtra. What felt new and exciting about 'BTSTU' back then is now a style all within itself that many new artists lean on."
"To listen to it today feel's ageless. I know I'm not alone in saying I just wish we had more Jai Paul."
Imran Ahmed, signed Jai Paul to XL Recordings & Founder of In Real Life.
"Listening to 'BTSTU (Edit)' now evokes pretty similarly intense feelings to when I first heard it on MySpace (!) 10 years ago. How does it manage to sound simultaneously like the future and the past? How does it combine a vulnerability and soul that feels familiar (nods to J. Dilla and Prince) while sounding like a signal from a faraway galaxy!?! I never quite got to the bottom of these questions or the meaning of the title (was it a nod towards Argentina striker Gabriel Bastistuta or did it stand for Back To Save The Universe!?! ) Discovering Jai via 'BTSTU' left my head spinning and me wanting more. A decade on not much has changed."
Josh Dalton, Founder, Crack in the Road
"Few artists have ever made a cultural impact with their debut tracks in the manner that Jai Paul did – there's an inquisitive part of me that wonders if he himself even realises the legacy of that single record. It only takes a skim through the half dozen or so alt-pop playlists that Spotify curates to pick out a handful of tracks indebted to "BTSTU". I can't think of another artist to have left such an impression on the musical landscape, having officially released so little music – and in many ways it was the quality of 'BTSTU' (and 'Jasmine') that justified the furore that followed the leak of his music on Bandcamp. A decade on, and there's been very little to have come close to the greatness of this record, and I think the plethora of copycats is the most obvious showcase of this."
– – –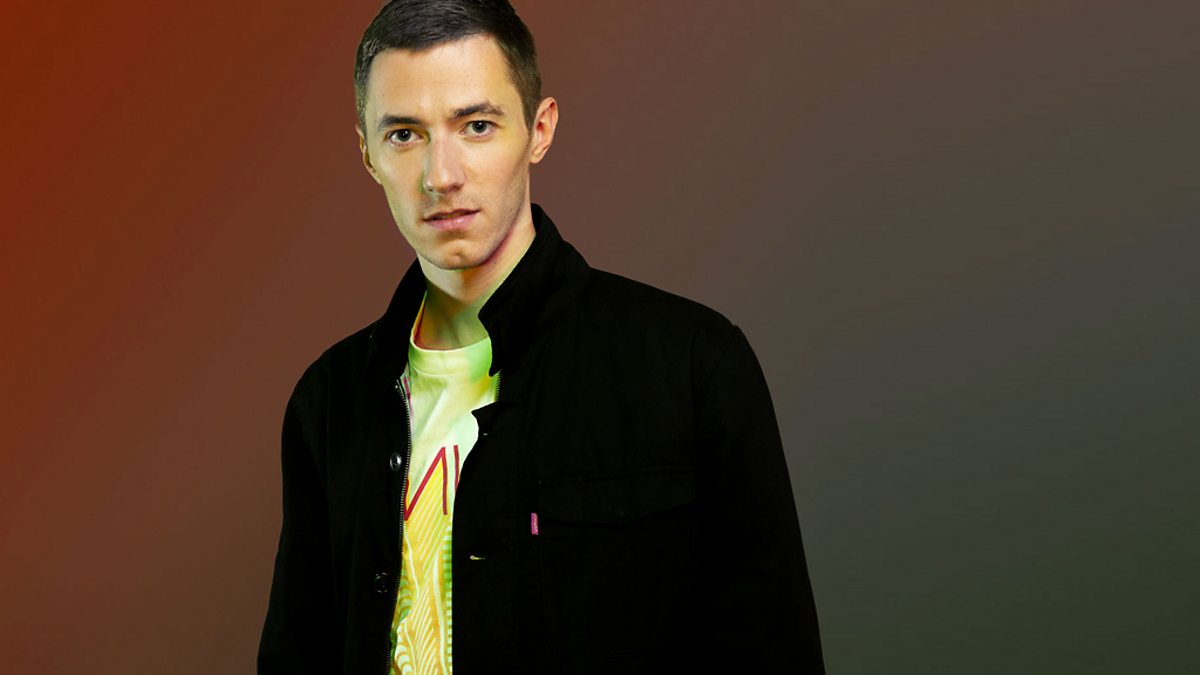 – – –
Benji B, Radio Presenter
"When Jai Paul first appeared on my radar it was simply the best soul music I had heard in 10 years… I call it soul music because that's the simplest term I can find. But 'BTSTU' was indescribable in terms of genre, production and performance, and of course would go on to be the blueprint everyone would share as the "have you heard" reference in music studios all over the world (whether they admit it or not!)."
"Once it was paired with 'Jasmine' a while later, it was clear from these songs that Jai Paul's music was for me, the freshest music I'd heard at the time since D'angelo's 'Voodoo' album. It was almost like the music that could represent the DNA of my radio show, in terms of feel, of production and atmosphere. An honest way to describe the style of music I liked to someone else if they asked what genre of music I'm into would simply be Jai Paul."
Ryan Bassil, Associate Editor, VICE
"Streaming services were in their infancy in 2010 and songs tended to bubble up through lovingly (and sometimes snarkily) written blog posts. When 'BTSTU' dropped, most of these posts centered around ironic French synth-pop like The Teenagers, hyper-stylised indie groups (Vampire Weekend and Grizzly Bear) and Kanye West mash-ups. 'BTSTU' immediately cut through the rubble. It was extremely slick and woozy and sounded like D'Angelo on diphenhydramine."
"Finding out that the track was made by someone from North West London added to the allure. Though details remained relatively obscure, Jai's fuck-off attitude and pavement-level intonation made 'BTSTU' feel like it came from someone you knew rather than a hard-to-reach popstar. But it also balanced being overt in its scuzzy British-ness (check that "oi" vocal at the end) with operating from beyond the void, like a nightmarish mermaid had dialled in from the deep. Like history's best ever tracks, it feels like magic on every listen."
– – –
– – –
The Wrap Up
With 'BTSTU', an "indie kid" from Rayners Lane who "didn't think anyone would like it" delivered one of the most monumental debut singles of this century. A song that saw several different iterations over its decade long release journey, 'BTSTU's impact will be felt 100,000 light years from today. And whilst Paul's long-awaited debut album has yet to surface, we can be sure that when he does come Back to Save the Universe, it's going to be just as special.
To mark the ten year anniversary of 'BTSTU', Jai Paul has launched a new website: btstu.com. The site is a recreation of his original MySpace page which includes a new song 'Super Salamander', new merch and a few hidden gems.
– – –
Words: Deep Shah
Join us on the ad-free creative social network Vero, as we get under the skin of global cultural happenings. Follow Clash Magazine as we skip merrily between clubs, concerts, interviews and photo shoots. Get backstage sneak peeks, exclusive content and access to Clash Live events and a true view into our world as the fun and games unfold.