Israel's 2018 Eurovision winner Netta is a burst of colour onto the global pop scene. Raised in international school in Nigeria before returning to the Middle East, Netta has made a statement since winning the fifth season of HaKokhav HaBa. Though a newcomer to the music scene, Netta Barzilai has come to stay. With huge quirk-pop hit 'Toy' and a career defining feature with Afrobeat megastar Mr Eazi on 'Playground Politica' the sun is still rising on her career.
Banku pioneer, creative visionary and one of Africa's most streamed artists globally Mr Eazi needs no introduction. The 'Skin Tight' hitmaker boasts one of the most star studded collaboration lists including: Beyonce, J Balvin, Giggs and many more. Mr Eazi has not only built an unshakeable music career but has devoted his life to nurturing emerging African music through talent incubator programme emPawa Africa.
Mr Eazi joins forces with Netta on her playful and energetic new single and video 'Playground Politica'.
Clash sat in on the conversation as Mr Eazi and Netta dive into three gripping topics – Collaboration & Playground Politica, The African Influence and Survival.
—
—
PLAYGROUND POLITICA
NETTA: Well, the track started a really long time ago. The place I am creating from is very therapeutic for me, it's very healing and because of that, in the last year I really focused on my childhood traumas so, a lot of my songs that I'm going to release after this are going to be specific scenes from my childhood and the main one will be me leaving Nigeria. My father worked there, in construction and I actually got to grow up in a very specific special way in Ibadan. This track is really supposed to capture how – happy, how limitless, and how amazing it was for me up and till I left and to really bring out a side of me that nobody really knows, a playful childish side and also a lot of influence from Afrobeat.
I finished the track, and it didn't feel complete. It felt very flat. The whole track is about togetherness and me missing that together feeling after being isolated after I came back from Africa (Nigeria) and I needed another voice and I was just "spitballing" just saying who is my favourite Nigerian artists and I had a list of like two or three and Mr Eazi was one of them and when he responded that he would do it. (Excitedly) This is where you come in, I didn't believe this was really happening. do you want to maybe say what happened when you got the track.
MR EAZI: Yeah, I mean my team sent it to me, Ikenna sent it to me, and he actually sent it at a time where I'm working on my new album. I'm not trying to work with anybody erm, I was working on a joint album with J Balvin and then I was like no I'm not going to do this anymore I just want to work on my own stuff. (Netta giggles) So I was surprised when he sent it to me because I'm like you people don't send me any features because I was feeling like I was doing all these experiments musically, like fun experiments and I love them all the stuff I do like that is non-traditional afrobeat because I'm a creative period. I think he didn't even send it to me directly. I was in the studio, and he sent it to E Kelly, and he just played it and it sounded totally different. It sounded exciting, it sounded like a soundtrack of like – you know I watch a lot of cartoons so it had that bright innocent energy and everyone that was in the studio – I have not even told Netta this, everyone that was in the studio loves like hip-hop and grime and everybody was like wow what is this, so I think that was the selling point so I spoke to Netta and she explained what the song was about and the connection with Nigeria.
After that, I didn't touch the song. I didn't play it anymore until it was time for me to record and I recorded in Cotonou where I was recording my album. I just played the song and again, there was a different set of guys in the studio who don't listen to this kind of sound normally and when I played it, it was the same reaction as the last time and I just jumped into it. I tried to take all the energy from what she had explained to me and like, go back to 99' and speak about Nigeria 99' which is like my biggest memory of the year 1999 and speak about my friend Larry who I don't even know what he looks like right now he was my closest friend at the time and the coolest kid in school and just kind of put all that energy into the song in my own way it was a done recording.
NETTA: I love what you're saying. When you hear a track and that gut feeling you trust when you hear something and then you need your ears fresh, and you wait like 2 or 3 days and then you hear it again and you expect to feel the same way…
EAZI: Yeahhh!
NETTA: I also create from this specific place like from a feeling. I very rarely feel the same about stuff three days after I make it. Like I do something, and I deal with that I hate it but, with this specific track, every time we did something I felt very very strongly that this is something that is so special and so unique. Something about the production and melodies, the mixtures the cocktail between the Afrobeat and my accent and the nursery rhyme kind of stuff it's very special and when I heard what you put on it, I was so relieved. Because it's such a personal experience. It's therapeutic to me and for me to hear it, it was like hearing oh my God its complete now! It was exactly what it needed in terms of, another perspective of something that is bigger, and I just want to thank you so much for giving a piece of yourself in it!
EAZI: It's my pleasure, my pleasure thank you so much!
COLLABORATION
EAZI: I think on my side, collaborations are very tricky especially when it's the label forcing the artist to do the song, so the artist doesn't actually care about the song or want to do the song and then you just feel it. Versus, actually liking the song and you go in and do it but, it's not what the person wants and its okay if that's not what the person wants and because of egos, it might get oh I did my best on this record and this person is saying they don't like it and I think I did my truth to ('Playground Politica') it. So maybe, it's even in that spirit that's why I was like, I'm not on collaborations any more I just want to do my own thing.
The last person I collaborated with – obviously before this song – that I felt like okay this is honest this is organic, was Balvin (J Balvin). We do songs and you can hear it on those songs that there are no expectations, it's not like we're trying to make the number one song in the world we're actually just trying to have fun and express ourselves on the music and that's what this feels like as well. The difference is, I like to keep my topics very light and talk about light stuff because I think there's just so much craziness in the world but on this song, there's still that lightness and positivity but at the same time it's deep. I actually get an opportunity to talk about like when I say, "Take me back to the days" there's a part, "We know they look at your face cuz we no say mommy and daddy got us whatever the case" going back to that time in your life you don't have to worry about anything like you're not worried about food or bills or what somebody thinks or what somebody said or this twitter or this journalist or like even your health.
You're not even thinking about your health, you don't even know enough to know about your health and what you should eat and what you should not eat, and you trust mom and dad if you're blessed to have a mom and dad. It's like you just feel like anything in the world that happens, mom and dad have got you and they'll fix it. But then you grow up to this point where I am right now and you realise mom and dad don't got you for everything, there's a limit right, and now it's on you. So being able to escape in the song to that part. Every time I hear that part of the verse it's like I'm escaping back, and I hope that's the energy. So, this collaboration wasn't tricky like recording the verse and everything wasn't tricky. It was less tricky less formal and there was a lot of freedom.
NETTA: This is why Mr Eazi is such a great collaborator. And actually, before I approached you, I listened to stuff you've done with other people because it is so tricky to do stuff with other people and to merge styles and create something different and there's always that question, do we meet? Do we do it together? Or just have you hop on it and see what happens. And I feel that every time I hear something you've done with other people, I hear a lot of originality, a lot of yourself, and a lot of heart and I realised that I trust this and it's going to be okay if you just take this and do what you're going to do also because of your past as a producer and as I said, I was so relieved and I'm glad I trusted my instinct and I was so glad that you turned out to be, even though you're so big, such a true artist and you saved it and I'm really, really thankful.
But he is right, collaborations are very very tricky for me. I can say that the best time is to work remotely for me because to create, is like working out, like therapy you need to be very intimate with people in the room and very free and when I have that space alone, I can bring my true self. The fact that we did it remotely really helped the two forces. I just believe the result is a bomb.
THE AFRICAN INFLUENCE
MR EAZI: I think in a lot of ways I am a productive of my environment and that changes over time as I soak in everything but at the crust of it, it all started in Nigeria my career has taken me to appreciate that when people mention Africa I'm not just thinking Nigeria I'm actually thinking about the unique differences in cultures and different energies. So, when I think Africa, it's not one destination in my head. Even growing up in Nigeria. Having a mom from the East and a dad from the West, if anything I'm growing up and getting influenced and the most reason why I am easy about different people, accepting of people's traditions, beliefs cultures, and orientation everything is because of how diverse being Nigerian and being African and growing up in Africa lent to you. Right from a very early age, growing up and going to an international school where I had the blended diversity of Nigeria but also international students from very early just made me understand diversity in a different way and just accept it as one of the beauties of life.
NETTA: Where was your international school?
MR EAZI: Sango Otta it's in Ogun State, I don't think you've been to Ogun State.
NETTA: I haven't but my father works there so he travels a lot from Ogun state.
MR EAZI: Oh word?
NETTA: Yeah, from Ogun State to Ibadan.
MR EAZI: Yeah, it's close, it's close. Oyo state is close to Ogun state so I see how.
NETTA: It's actually so crazy that me and you, like you were born in 1991, right?
EAZI: Yeah, I was born in 91.
NETTA: It's funny because in a separate world we could've grown in the same way in the same school. So, to be joined in the song by someone that could have been in my class, this is why this is so very special. I actually remember very specific stuff and very specific sounds. Culturally I remember a lot of what we learnt in school which was a lot of Yoruba songs. But I really think that the thing that I left with was, I was in a very small classrooms with two kids from Nigeria, a girl from Japan, a boy from England and two girls from Kenya and the fact that being different isn't the thing because everyone was different, everyone spoke in different dialects and different accents and it got me to be very independent and very creative you know. A peculiar star but everyone was their own peculiar star.
The trauma for me was, to move from that to Israel, my little brother was diagnosed with Aspergers and there was no way of us treating that in Nigeria at the time. My mother was from Israel. She didn't know anything so in one day she took us away and we flew back without even the chance to say goodbye. I was immediately put in the first grade with 40 white kids in a classroom and then you realise, you're the fat kid with the accent that is also very very sensitive… and in a big splash you understand, hey, there is a thing called difference and when kids label you it sticks. I believed for years that: I am unworthy, that I'm uncool, that I'm unintelligent, that I'm not worthy of a boyfriend that I am not worthy to be a social leader and I immediately stopped being happy and I believed for a very long time that I left my happy kid in Nigeria.
Survival is a word that's consistent in the music industry but what does this mean for artists in the current music climate?
MR EAZI: Survival means fighting every day. It's a constant fight.
I've been touring since 2016 and that's part of surviving, giving yourself your own space and time to get away from the labels because survival to them is an unfair fight and there is not enough push for equity participation. At the end of the day, you as a creative are being judged by a journalist who doesn't even understand or have context about you, you're expected to subject yourself to someone's uninformed opinion just because they're from a big publication. But survival, there's a beauty in it. Right some wrongs, keep creating an art-based ecosystem. It's beautiful but it's war everyday.
NETTA: It sounds so frustrating.
MR EAZI: As I say, accept it, it's beautiful don't worry. Times like this remind you that at the end of the day the music lives and when you're talking about authenticity the more reactive we are as creatives, the more we can rise above.
NETTA: These words mean so much to me and thank you so much for educating me. It's very inspiring. Thank you. I experienced survival in a different way, being from Israel and coming from this complicated place, I am experiencing that I'm often accused of my country's actions. I've experienced a lot of venues declining my performance because of where I come from. It's a tough conversation even in this conversation.
I just want to bring people together. If you tell me where to perform to bring peace, I'll do that. My whole aspiration is to bring people together and to just change this narrative. This narrative of hate. This narrative of hating someone different and I hope by bringing more light to this subject darkness will fade.
MR EAZI: Definitely I think these are good times. Good times to rewrite perceptions and every time I'm in a place where I'm told you shouldn't be talking your business, NO. As an African boy from Naija I will talk about my business. I will sit down in that room and argue my contract with you so that the next time your perception will be, oh these guys love to handle their business and that way I have changed perceptions just by being myself.
NETTA: I love how frank you are. Even the fact you said earlier that, the label is making the artist. You're saying stuff that is frightening to say and frightening to speak about and i'ts very inspiring. I'm afraid to speak about how much I deserve. Artists are coming from a place where they always need to be grateful for the stage, our words, our lyrics, its singing, it's performing. We should give it for free. As a woman in this business and as a contestant in a reality TV show I am always underpaid. For years and years performing in bars earning a lot less money than fellow male singers and it's very difficult to change that nature, to know your worth and to speak about money because this is art.
People can question what you're doing all the time. I almost always feel like I don't deserve it but I'm working on it. By talking about it and by speaking and demanding what I'm worth so I can relate a lot to what you're saying.
Words: Ath'e Zihle
It seems that each day's news brings yet more reasons why life is tricky for so many of us and highlights the numerous impacts of the rising costs of living. In that context, a lengthy column arsing on about where records have been pressed and who cut what can feel a little trivial. However, in the knowledge that many of our readers will be making ever more considered choices about which releases will be crossing the threshold of their homes, hopefully the information that follows will help to ensure you avoid any costly missteps.
Freshly Pressed:
First up is another truly fabulous compilation from Trojan Records entitled 'Rise, Jamaica!' It's a 2LP set – one yellow, one green – celebrating 60 years since Jamaica gained independence from the UK. The first disc is full of tracks from that year that all made the Jamaican Broadcasting Corporation's Top Ten, including corkers like Jimmy Cliff's 'Hurricane Hattie' and Drumbago's All Stars' 'Duck Soup'. The second disc presents a treasure trove of recordings that were recorded just prior to independence and subsequently ended up in the vault. Some appeared in different forms in the years that followed and some simply never saw the light of day until now. Try Cosmo & Dennis' 'Baby Please Don't Go' and you'll get a sense of the quality on offer here. Pressed at Takt, these mostly quiet discs sound pretty good. The source material is variable, naturally, but this is joyous music and an illuminating sleeve note adds context. Gorgeous stuff.
—
—
The good folk at BMG have, rightly, been making something of a fuss recently about their approach to legacy artists. It's notable just how many have signed up to their way of doing things and prospered as a result. Rather than being marginalised and making do, the label is working hard to connect artists with current and lapsed members of their faithful. One of the earlier adopters of their magical touch is Gilbert O'Sullivan.
His latest record, 'Driven', comes on a mostly quiet Optimal pressing with a very decent soundstage indeed. O'Sullivan's vocals are very well carved out considering they're quite gentle and the music is particularly layered. The orchestration is subtly presented and sounds like real instruments in the room. There's an oddly endearing duet with Mick Hucknall from Simply Red, 'Let Bygones Be Bygones', demonstrating that their two voices are a surprisingly excellent fit. Overall, this is some fine work by a soulful singer-songwriter with a few soft rock clichés thrown in. The affability factor is at its strongest on side one closer 'Let Me Know', which sounds like the knockabout theme tune to a beloved working class Eighties comedy drama and it is borderline euphoric. Lovely stuff.
—
—
'Organ Recital' by Bastien Keb is on Gearbox Records. Regular readers have already nipped off to order and will then skip the rest of this section and move on, such is the combined pedigree of both their musical selections and superlative pressings. Soulful, smoky jazz-funk with Axelrod-indebted percussive touches and saintly vocal layers, this is a sensational record.
The first couple of plays had me basking in the exemplary sonics, but it was afterwards that the distinctive writing took hold. The soundstage is exactly as you would expect, three-dimensional and seemingly alive before you. When 'Protonooo Savvy GTI' breaks down towards its conclusion, the lingering strings hover in the middle of the room to heart-breaking effect. The psychedelic twists and turns knit the whole set together on a record which implores you to listen from start to finish. Ideal for vinyl then and, having been mastered by Caspar Sutton-Jones and pressed at Optimal, this one's a keeper.
Multi-instrumentalist and classically trained songwriter C Duncan has squirreled his way into our affections over time. 2015's 'Architect' was a slow-burning pleasure which gradually gathered momentum thanks to award nominations and record shop enthusing. That slightly throaty but gloriously hazy-sunshine-vocal is arguably the key to his appeal, but when the musical textures shifted on 2019's 'Health' some listeners felt lost. For his latest, 'Alluvium', they should find it safe to return and the uninitiated would be wise to pop by too as this is a very fine album indeed. While digital editions emerged in May, the vinyl version was delayed by the manufacturing gridlock until late summer and so it only appears in this column now.
The swooning atmospherics of tracks like 'We Have A Lifetime' and 'Pretending' are instantly infectious. But its charms are far from fleeting, slowly and deservedly becoming a source of genuine escapism in this noisy, distressing world. The plucked guitar and demure strings of 'The Wedding Song' combine to create the purest moment on an album full of beauty. The pressing is a solid GZ endeavour, described as ochre colour on the hype sticker. It benefited from a clean and only had some light surface noise. The soundstage is precise and, crucially, the vocals have real presence. A decent edition of a majestic record.
—
—
A mixture of pleasure and fear are experienced upon splitting the shrinkwrap around Madonna's abbreviated vinyl version of her recent 3CD or 6LP remix anthology, 'Finally Enough Love'. The full tracklist presents club remixes of fifty hit singles covering forty years, while the truncated offering selects four songs from each decade and assigns them a side each. While neat conceptually, it's hard to avoid the conclusion that things drop off a cliff with the final trip to the turntable.
Despite this, the mastering is truly excellent and there's barely a hint of surface noise. Considering a lot of this project is about the beats, they are vividly crafted and free from bass bloat. Cut at Sterling Sound, this has then been pressed at several locations. Despite the generic reference to France on the outer sleeve, the coloured variants come via MPO while the black version Just Played also sampled was from Optimal in Germany. While the artwork, especially the ludicrous scribbled title, is nothing much to shout about, the music most definitely is. Side B's run of the single mix of 'Vogue', David Morales' take on 'Deeper and Deeper' and 'Junior's Luscious Single Mix' of 'Secret' is a true delight.
—
—
Any archival Acid Jazz releases coordinated by Eddie Piller are worth your attention and Fast Eddie's 'Shake A Tail Feather' is no different. However, it has quite the back-story, having essentially been mothballed for four decades thanks to a number of factors including start up label Well Suspect lacking money. A raucous R&B band with a passionate live following, this set pulls together unreleased singles, demos and the masters that had been completed for a barely released mini-album. Gordon Tindale is a powerful force as the lead vocalist, although Jo Sullivan and Gina Guanieri's arrival only emboldens the offering.
Those who still mourn Mark Lamarr's tremendous nocturnal Radio 2 emission 'God's Jukebox' will likely love this, as they sound just like the sort of act who would have torn it up at Maida Vale in session for him. While you'll recognise a number of song titles, the less obvious choices are the highlights. Sample the piano thump on 'I Don't Need No Doctor' to get a sense of what to expect. Sound quality is pretty decent for a mixed bag of sources and this GZ cut is pretty quiet through both sides. It's all about presenting the energy of a band in the moment and Piller's evocative sleeve note only adds to the fun.
Only four months after releasing the splendid record 'The Boy Named If' with usual collaborators The Imposters, Elvis Costello announced a six-track special entitled 'The Resurrection of Rust'. It marked an eventual debut for an act that had performed together half a century ago. EC joined Allan Mayes' band, Rusty, for the bulk of 1972 and had a tremendous time on the road. However, having never nestled their endeavours in some grooves, the latter wondered if Costello might be willing to mark that anniversary.
The result of that query is now in the racks, featuring four covers and two originals, all of which appeared in those vintage setlists, while roping in some assistance from Imposters and Brinsley Schwartz's Bob Andrews for a cover of that band's 'Surrender To The Rhythm' which opens the mini-album. Despite a sizeable 'Made In The UK' sticker on the shrinkwrap, the runout groove suggests this is an RTI pressing and it sounds excellent. To be fair, it probably should given its £30 price point. It plays at 45rpm and has a tremendous soundstage, as capable of sculpting the nimble bottom end as the roaring vocal chemistry. A curio, and a costly curio at that, but a quality release for those inclined.
—
—
J Rocc's heartfelt tribute to Los Angeles, 'A Wonderful Letter', emerged digitally in June but finally receives a highly-desired vinyl outing as summer comes to an end. Awash with brief samples that will likely already reside in your record collection, this artful turntablist is only on his second artist album but it is a masterful construction. Instrumental tracks are complex pieces that necessitate repeat plays, while the guest list for the vocal tracks is quite something. The Koreatown Oddity assists with 'The Changing World', Budgie brings the funk for 'Flawless (Smoothed Out)' and The Egyptian Lover features on 'Pajama Party'. A bare-bones GZ pressing with only a white paper inner, this one benefits from a clean before it hits the turntable. However, playback is pretty quiet thereafter and the soundstage is pleasing, possessing good width if not fully escaping the speakers.
Nearly ten years in, Speedy Wunderground has quite the pedigree as independent labels go. Their singles series has featured releases from Squid, black midi, Jane Weaver and Black Country, New Road amongst plenty of other fine artists. As well as branching out to albums – of particular note was last year's 'Busy Guy' from Stephen Fretwell – they offer some remarkable compilations rounding up batches of those 7" nuggets. 'Speedy Wunderground – Volume 5' spans the pandemic, with side A from a pre-Covid era and side B collecting post-lockdown endeavours. It's predictably wonderful, with moa moa's 'Coltan Candy' stuck in yours truly's mind for some days after first exposure and The Lounge Society's 'Generation Game' hinting at the great things that surely lie ahead for them. There's not a weak track on it and the Optimal pressing is full-bodied while near-silent. It offers a stirring ride while providing a very reasonably priced way to support a vital outlet for new music.
—
—
Having been afforded splendid reissues of their especially well-regarded titles, most recently Chrysalis' tremendous 2LP edition of 'Room To Roam', Mike Scott's The Waterboys are very much still a going concern. 'All Souls Hill' was yet another album to get caught in the splintered release purgatory whereby the vinyl edition emerges four months after the fanfare around the digital. Simon Dine, a figure who played his part in Weller's creative rebirth before they fell out, is prominent on over half the material here and Scott's voice is maturing with charm. The textured jollity of 'Here We Go Again' will give you a sense of what to expect. Despite looking like a choppy, murky sea, the Italian pressing plays with barely any surface noise. The mid-range feels a little bloated but the vocals sound excellent. Worth a punt for those with a fond attachment.
Though described as a mini-album, Scottish composer Erland Cooper's latest work, 'Music For Growing Flowers', feels pretty substantial from the very first listen. Commissioned as the soundtrack to a 'superbloom' event around the Tower Of London, initiated to mark the platinum jubilee celebrations, this music delicately evolves and brings colour with deft tonal shifts. Electronic elements are mixed with piano, harp, violin and cello to create washes of sound that are both diverting and calming in their impact. 'Part 7' is especially beautiful and a five minute taster of the craft at play here. While purists can hear it being played on a loop at the site of the installation, you can opt for the shortcut of a largely quiet release pressed at Dublin Vinyl. Despite some surface noise early on side 2, the atmospherics of Cooper's work are sufficiently absorbing to dispatch any serious concerns.
—
—
If you'll allow me, dear reader, I shall now demonstrate my capacity to filter my critical faculties in order to review the vinyl pressing of the new Kasabian without getting too bogged down by the music found in its grooves. Calling it 'The Alchemist's Euphoria' wasn't a great start, feeling like some sort of euphemism for onanism. This isn't entirely inappropriate once you listen to it. Apologies, back to the GZ pressing which is housed in a sleeve featuring fairly uninspiring artwork and typography that is arguably worse than kitting the whole thing out in Comic Sans. Ah, I got distracted again, didn't I?
The largely silent disc was cut by Matt Colton at Metropolis and has a pretty decent soundstage despite some fairly heavy-handed production at times. The record starts acoustic, as if to hint at a change given the departure of Tom Meighan in 2020 after admitting to assaulting his then-fiancé, before a bit of rave piano is quickly subdued by a slightly reluctant beat. Having double-bluffed the listener, things then continue with a very strong sense of calculated festival-sized oomph being the order of the day. Serge Pizzorno is now on vocals and there is some truly terrible rapping at points which is, er, quite well rendered in the vinyl master. Ah, who am I kidding? Listening to this wasn't easy, although it isn't entirely awful. In short, if you like them and are interested in the album, the vinyl edition is pretty well done.
All Kinds Of Blue:
It feels wrong to say there are 'only' two Blue Note reissues his month, given what they are. The John Coltrane Tone Poets will be covered in the September round up and it's their production that has paused the deluxe programme. However, the Classics continue and first up is the iconic 'Unity' by Larry Young, with its hugely distinctive artwork. Having smarted as US record fans were treated to all-analogue jazz masterworks at audiophile standard for many years that proved prohibitively expensive when imported, it's easy to now be a little blasé about the steady flow of affordable titles in this series. Kevin Gray cutting from the original tapes is a joy and a quick comparison with the 2014 Blue Note 75 reissue of this album highlighted the difference in what we're getting here. Young's organ is much more three-dimensional and you really get a sense of it being in the room with you. Behave. And, great as this is, aided by Joe Henderson's never less than excellent presence on tenor sax, the other album they've dusted off is a true must-have.
From the moment Wayne Shorter comes in on opener and title track 'Adam's Apple', it's clear that this is something special. Over the years of writing this column – three so far, thanks for asking – I have occasionally encountered titles that might warrant the role of demonstration disc, as in the sort of record you wheel out to show what vinyl can do. This, I feel, might well be one of them and but for Blue Note having its own little section it would be the pick of August by some distance. I've just had to put it back on again right now and turn it up to neighbour-bothering levels. And who's that in the background? Oh, only Herbie Hancock on piano. Not that the brilliantly named Reginald Workman on bass and the always lively Joe Chambers on drums aren't worthy of recognition too. Fabulous sleeve as well. Essential.
Going Round Again:
Every so often, a curious reissue will sneak out into the world despite having an intriguing back-story and songs clearly deserving of rediscovery. At the very end of July, Bella Union restored All In One – a baroque pop act from the late Sixities' self-titled and only album – to the racks. The percussive momentum of opener 'In A Long White Room' was enough to snare me, but there are several very familiar songs on Side 2 if you're after a quick yardstick. Having said that, from its subtly embossed outer sleeve and biographical obi on in, the effort poured into this clearly heartfelt project warrants your full attention. Originally a private press now sold for silly money, this has been restored from the best possible sources and given a near-silent Optimal cut. Keep an eye for its orange sleeve if you fancy an enchanting punt some time soon.
—
In idle moments, your columnist wonders exactly who the target audience for picture discs might be. They have a habit of cropping up with Britpop issues, suggesting they function a little like commemorative plates for the bucket hat generation, but their malign presence stretches far and wide. And so it proves with the fortieth anniversary edition of R.E.M.'s magnificent 'Chronic Town EP', which launched their career. The good news is that the mastering sounds pretty decent for a 2022 clean up and it is also making its first ever appearance on CD. As well as trying to flog badges, hoodies and branded personal cassette players, the blurb referred to this release as a "double-sided picture disc." A whole two sides of picture, eh? Ambassador, you are spoiling us.
This has been pressed at GZ and, despite being well mastered by Greg Calbi at Sterling Sound, it conforms to the format's reputation of being rather noisy. While there's very little aeroplane rumble at the start of each side, the pops and clicks were there on the copy Just Played tried. You might be able to get a quieter one with a bit of chopping and changing but, for a five-track 45rpm 12" release at £30, you might reasonably expect better. While the new editions sound good, modern trends ensure it comes on like a different mix. It has ironed out the somewhat uneven soundstage of the original, but the rhythmic attack has totally shifted and it no longer feels like a new cyclist wobbling forward at pace.
—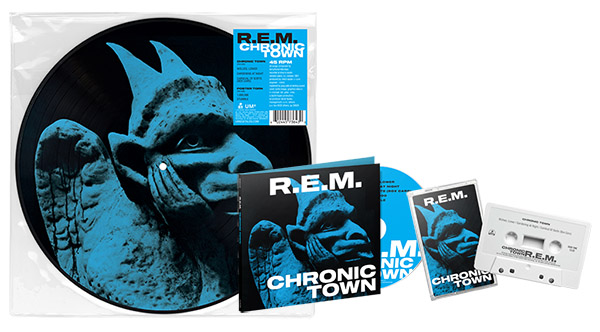 —
Fresh from annoying those with a curiously confident sense of their own musical ignorance via a Glastonbury set packed full of Wings and Beatles hits, Paul McCartney has decided that the somewhat-behind-schedule Archive Collection series and the sporadic catalogue vinyl reissue programme are not as important as putting his three truly solo efforts inside a cardboard slipcase. And so, we witness the arrival of 'McCartney 1, 2, 3', comprising his 1970, 1980 and 2020 efforts and three period-relevant photo prints – one for each era – which are lovely, but the promised comments from Paul on their flipsides are rather brief.
All three were pressed at Optimal and come in glistening gatefold sleeves, even if there are no poly-lined inners to be seen. The first two albums are essentially the same parts as the 2011 Archive and 2017 vinyl reissue editions. The only change is side 2 of 'McCartney', which appears to be a more recent cut but using the same mastering. In short, there's nothing new going on sonically – your correspondent did check – and Miles Showell's splendid 2020 half-speed cut of that debut solo album isn't re-used.
With just shy of twenty different vinyl variants of 'McCartney III' listed on Discogs, one wonders who that might want this album on that format could still be without it. Thankfully, the edition nestled in this seismic slipcase is the standard black pressing from the end of 'Rockdown' and it sounds excellent. Some people had some issues with a mildly off-centre side two on those initial pressings and we can report no such issues here. So, it's well made, it sounds good and these are undeniably excellent albums. However, it's essentially £100+ for a slipcase and some photos, unless you're coming to these fresh. And, if we're honest, who takes that expensive a risk on music they don't already know? A confusing, if rather lovely, release.
—
—
Given the substantial reissue market, it's something of a surprise that it has taken this long for Ash's early work to get restored to vinyl. Summer has been bookended by fresh cuts of their debut, '1977', from 1996, and 2001's 'Free All Angels'. Both have vaguely cover-related splatter patterns, which doesn't exactly scream audiophile titles. They've both been pressed at GZ but remastered for vinyl by John Davis at Metropolis. Both records squash quite a lot in, although marginally more for the debut, but still sound reasonable up to the centre of the discs.
Just Played performed a shootout with originals of both. Going back and forth with 'Free All Angels' suggested that things sound pretty similar. There was a slightly different focus in the mid-range, arguably an improvement, but a turn-of-the-millennium album produced by Owen Morris is always going to be pretty full on, no matter what you do. '1977' feels boosted, uneven and a little shrill. While time with the 1996 cut highlights a thinner original presence, the desire to correct this seems to have swung too far the other way. While 'Girl For Mars' doesn't shift dynamics very much on the original, the new cut is a bit of an assault. Not the quietest pressings either. In short, 'Free All Angels' is the more faithful cut but slight edge warps, occasional surface noise and not quite accurate sleeve replicas leave a little to be desired.
—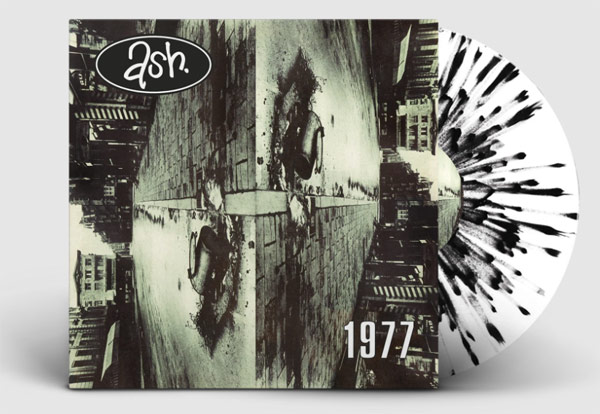 —
A quick mention for the next pair in One Little Independent's Crass Records singles reissue series, which takes historical and often highly sought-after 7"s from the past and presents them as wide-grooved 45rpm 12"s. This time, it's Captain Sensible's 'This Is Your Captain Speaking' and Omega Tribe's 'Angry Songs'. Penny Rimbaud plays drums on the former and produced the latter. Alex Gordon at Abbey Road has worked wonders on both, the Captain Sensible release especially impressing your humble correspondent. Playback on these Optimal cuts is pin-drop silent, with vibrant, detailed soundstages really bringing these archive recordings to life once more. Full marks for the expanded replica packaging too. Not cheap, but very carefully done.
—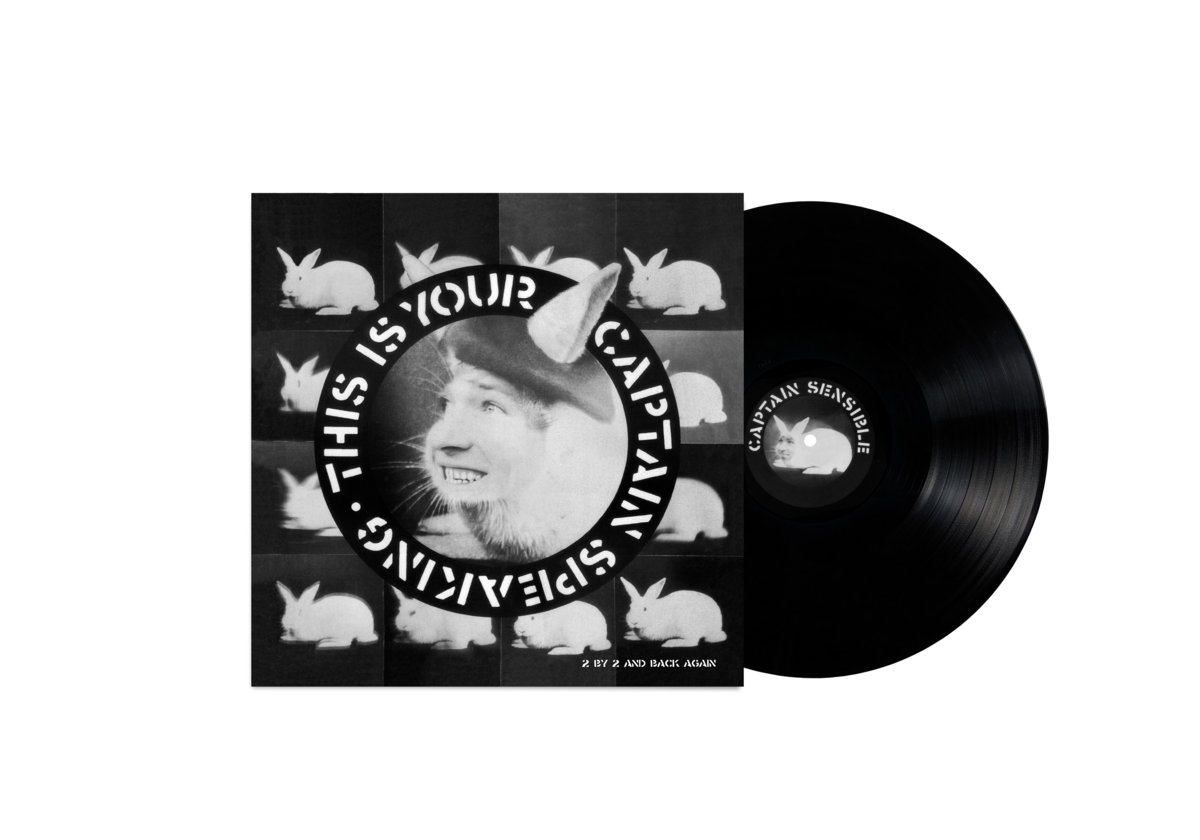 —
2022 has certainly been a year for controversy around vinyl cutting and mastering, most notably with the ongoing fallout from the revelation that many Mobile Fidelity releases include a digital step in their manufacture. A rather less substantial issue arose a few months back when a 50th-ish anniversary edition of Marvin Gaye's masterpiece 'What's Going On' was announced. Pre-release information proclaimed an all-analogue cut using the mastertapes by none other than (Blue Note perennial) Kevin Gray. In addition, a mixture of analogue and digital sources would be used to assemble a bonus disc of outtakes and original mono single mixes. Housed in s sturdy, Stoughton-esque gatefold, it was quite the offer.
While US customers received just that, albeit pressed at GZ and with some surface detritus from printed inners, European customers were in for a shock. Despite the hype-stickers initially mentioning the same details as above, this version was actually cut and mastered by Lawrence Dunster and did not posses the all-analogue chain. Once disgruntlement grew loud enough, the European copies disappeared and only returned to the racks a few weeks ago. What changes had been made, we all wondered? Well, they've taken the erroneous stickers off. That's it. Still not a Kevin Gray analogue cut, even though an inner sleeve still suggests this, but quiet discs pressed at Dublin Vinyl.
How does it sound? Good – very good, actually. But the select few who have heard both suggest that these two products are not alike. The mastering is easy on the ear and the rhythm section is especially well handled but a small shootout with Miles Showell's half-speed master from a few years back and a standard German pressing from the Eighties didn't leave me convinced that anybody who is happy with what they already have should be in urgent need of an upgrade. If you're after a good sounding copy, this will do nicely. The bonus material is great, especially the varying parts of the title track in isolation, but £45 is far too much for those already well acquainted.
—
—
One of the easiest punchlines in music writing is 'Be Here Now' by Oasis. Whether discussing hubris or the death of a musical scene, record production or the careless throwing away of material in the early stages of one's career, that particular record is a fitting case study for so many topics. The truth is, assuming you are disposed relatively kindly towards the band in the first place, it's not as bad an album as folklore dictates. It's not good, obviously, but there are glimpses of the magic from that significant opening salvo. 'Stand By Me', 'Don't Go Away' and 'I Hope I Think I Know' are all rather endearing, while some judicious editing would elevate several other tracks.
It is still held in high esteem by many fans, though perhaps a little more measured than where readers placed it in the February 1998 Q Magazine poll of the greatest albums of all time. Go on, guess. They only announced the top hundred. No, higher. 13. No, really. Ok, it was a rush of blood to the head prompted by the voting taking place in the months after release, but it perfectly highlights the expectations placed upon what turned out to be a mild folly. Twenty-five years on, it's time for a silver vinyl anniversary edition. Both discs come in poly-lined inners and were pressed at Takt. For some reason, the original inner sleeves have been binned and there's alternative artwork inside the gatefold, so it's a slightly underwhelming aesthetic presentation. As for the audio, the same remaster from 2016 remains.
Your dedicated columnist compared this edition with the 1997 original and the 2009 Miles Showell cut from a well-regarded reissue campaign. Similar to the case with previous anniversary versions, 1997 is the most open while 2009 sculpts a slightly more nuanced bottom end. This latest cut is fine. It's not as open at the top end and the bass is a little smeary. I can't really argue that it renders drums shrill and crunchy as that's pretty faithful to the master. If you're buying it for the silver discs or the sleeve, they're not especially beguiling. If you have another edition, this won't offer a sonic upgrade. If you just want a copy, this will be fine as it's pretty quiet during playback. There are picture discs too, for the completists.
—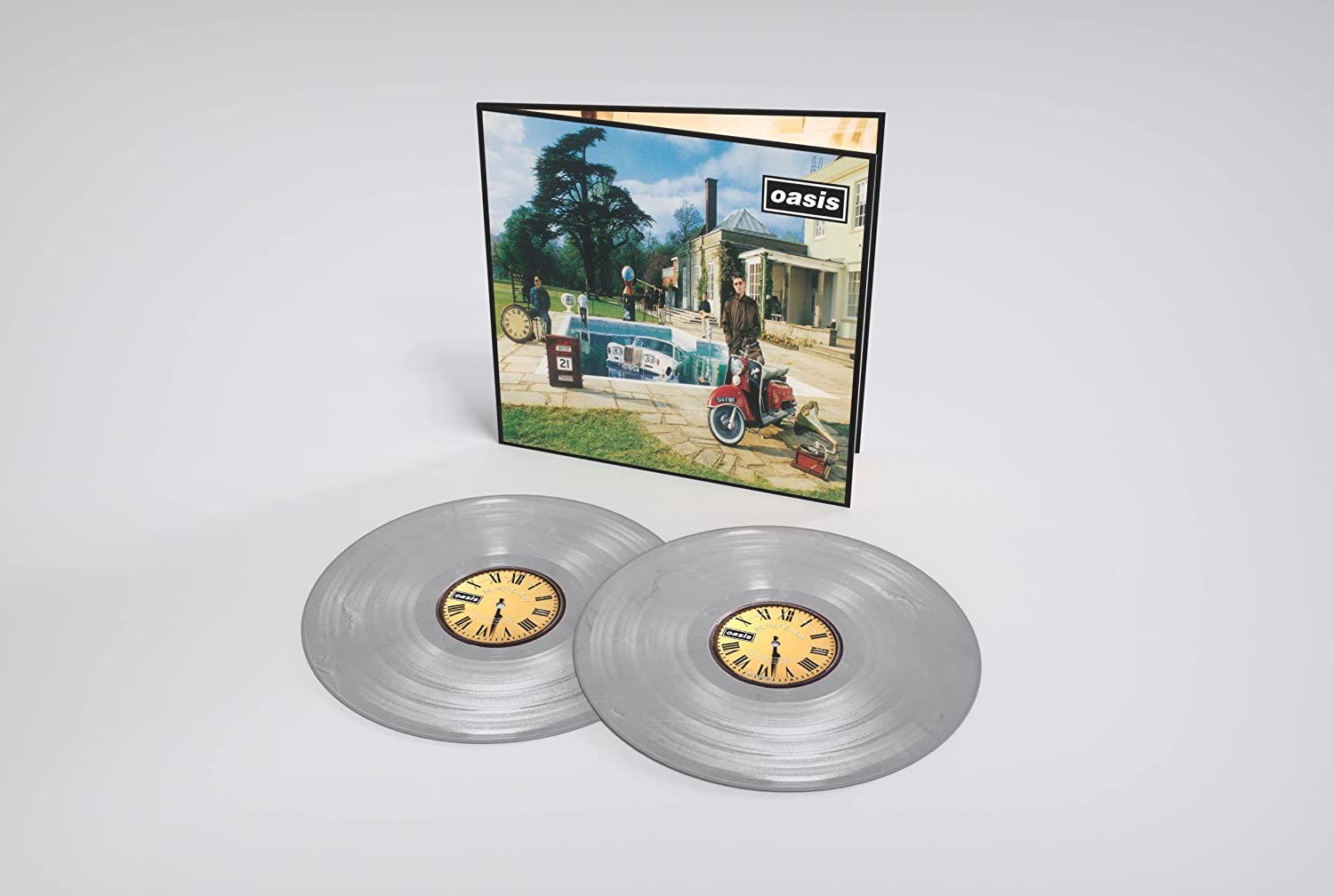 —
Box sets are expensive. They exist to command a high price and need to be worth the time and effort spent in their curation and production for the label to bother. There is a constant tension between production costs and likely sales. Demand ultimately dictates whether their value escalates or every indie gets to offer them at 30% six months later. So, let's look at a splendid but costly 4LP return for the deluxe edition of Beastie Boys' excellent 1992 release 'Check Your Head'. Replicating the 2009 expanded set, this spreads the album over the first two discs and a selection of bonus material over the latter pair.
This appears to be a fresh Chris Bellman cut of that remaster and it does not disappoint. 'Pass The Mic' borders on being some sort of two-channel surround sound, so far do elements of the track reach out of the speakers. This is quite the ride, with a really intelligently nurtured soundstage. Given the lo-fi elements of their approach and wilful manipulation of vocal parts, it would be easy to end up with either a bass-bloated or a slightly subdued, recessed blob of sound. No such problems are present here and the moment Ad-Rock launches into 'So What'Cha Want' is a perfect demonstration of the attention to detail afforded this kaleidoscopic album.
The packaging has proved problematic for a few purchasers, so either pick up in person or purchase from somebody you know will ensure it arrives in one piece. The discs are slotted into a gatefold booklet with four apertures and some have experienced seam splits. This sleeve then slots into a study, fabric-wrapped and stamped slipcase. which presents the artwork only at a certain angle. It feels substantial and sounds excellent. The bonus material also hails from that previous edition, so there are no surprises and it is a little lacking. It's great to have 'The Skills To Pay The Bills' cut like this, but the quality of the music is pretty variable. Manufactured in Italy, Just Played's copy has barely a click or pop over eight sides, so collectors can proceed with confidence. For the less obsessed, it might be worth waiting to see if the superb Bellman cut of the main album comes out separately and for a little less.
—
—
Whatever memories you may have of the occasional chart flirtations of The Brand New Heavies, their 1990 debut still stands up as a tight jazz-funk workout that doesn't waste a note. A key moment in the evolution of the Acid Jazz label, this self-titled effort is back via a blue vinyl pressing, manufactured at GZ. The plain black paper inner maintains the simplicity of the original and lets the music do the talking. While the singles 'Dreams Come True' and 'Stay This Way' will be naggingly familiar, the whole set is every bit as sunny as its artwork suggests. Jaye Williamson's rich vocals are occasionally subdued by some lively bottom end, but the mastering is pretty open and engaging.
This column has previously highlighted the exemplary work of Andrew Batt on a variety of reissue titles for artists like Richard Thompson, Dana Gillespie and Sandy Denny. He strikes again with a 2LP set culling a dynamic selection from his essential 2018 8CD Bobbie Gentry box set, 'The Girl From Chickasaw County'. With that exhaustive collection of her Capitol Records output now increasingly hard to secure, this compilation allows for a reasonably thorough tour of her seven studio albums from the era. Add in several demos and alternate takes and it's the sort of primer that will have you loitering on Discogs late at night perusing original pressings. Try 'Mississippi Delta', 'God Bless The Child' and 'Fancy' if you need convincing. Batt's sleeve notes flesh out the story and the Optimal cut has a vibrant grasp of the mid-range. Great sleeve too.
At The Front Of The Racks:
Having mentioned big box sets earlier, a whole new scale is needed for the remarkable Blondie 10LP brick, 'Against The Odds 1974-1982'. A joint project between Universal Records and archivists extraordinaire Numero, it collects all six original studio albums from that period and adds a further four discs covering demos, rarities and b-sides. But that's not all, as a beautiful 144 page 10" hardback book offers reflections from the band and their associates while a 120 page 7" hardback delivers a singles discography illustrated with a vast array of international artwork. Into the latter is inserted a 7" featuring the band's cover of The Doors' 'Moonlight Drive' and a 'Mr Sightseer' demo, while on top of the former sits one further disc: a 10" of additional outtakes. While it might not be truly exhaustive, it's not far off, and takes a good few minutes to fully unpack. Even the shipping box features additional artwork on its inside.
Let's start by acknowledging the price, which is just north of £300 right now. It's not outrageous given the contents, but it's not a purchase most will make without plenty of agonising. The box itself is a foil-stamped thing of beauty and each LP comes in a Stoughton jacket with fantastic reproduction of original artwork where appropriate. The covers of the bonus discs are also rather charming, one featuring the band's name in the style of the Coca-Cola logo and another kitted out like a Plaza Sound Studios Safety Master tape. What is obvious from the second you dive into this – and you will linger – is how much of a labour of love it clearly has been. A special nod at this point to Erin Osmon, who wrote the copious and fascinating liner notes and oversaw an oral history from the band themselves, working track by track through their catalogue. You may know her definitive Jason Molina biography, 'Riding With The Ghost', and her commitment to this work is another vitally important part of the set feeling special.
But what of the records, I hear you ask? Well, following sound restoration by Tom Camuso and mastering by Michael Graves at Osiris Studio in Los Angeles, the vinyl has all been cut by Geoff Pesche at Abbey Road. And it sounds really, really good. The set has been pressed at GZ and the discs are provided in printed or plain paper inners without any poly-lining. As a result, a number of titles arrived with the white lines of doom in place. However, a thorough clean had them sparkling and your columnist only experienced some mild surface noise at points across the whole set. In the event you did receive a noisy LP, you should be able to find a satisfactory replacement without much trouble.
—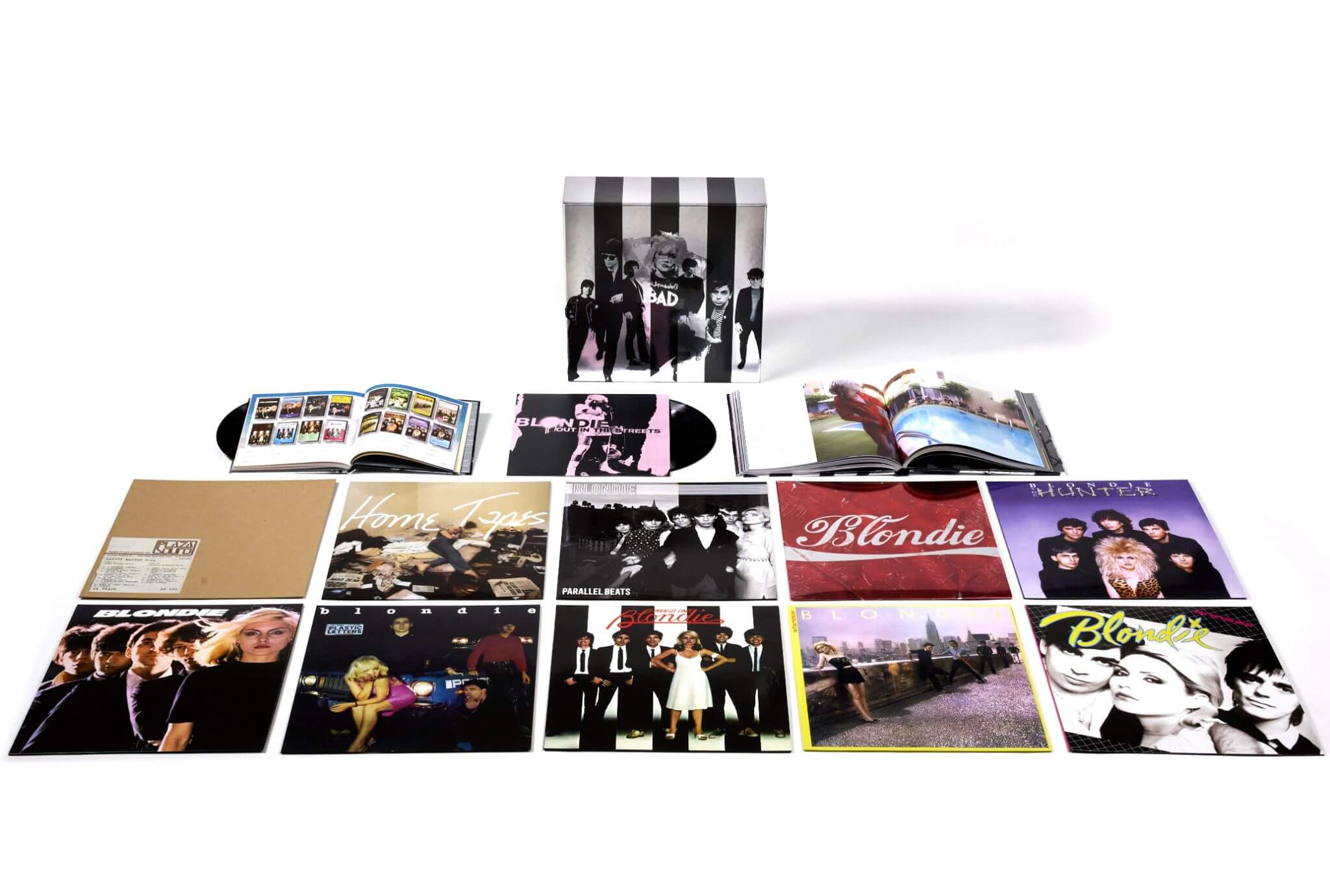 —
The extras sound excellent and the work restoring audio and overseeing mastering has clearly been extensive. Soundstages are wide and open, utilising the strengths of the format and reaching fully into the room. For the purposes of comparison, I cleaned my original pressing of 'Parallel Lines' and put it up against this new cut. While your tastes may vary, I think I actually marginally preferred the new one. There wasn't a great deal in it, but the mid-range was hypnotic and the vocals ever so slightly more three-dimensional. While the attack might be a little more natural on that 1978 pressing, the overall presentation was more moving in its new incarnation.
The bonus discs will have varying appeal, but do offer genuine insight regarding the band's evolution and creative process. Taken with the discography text and the stunning main book, it's possible to be truly immersed in the band's history in a way that is increasingly rare in our instant consumption streaming culture. Is it faultless? No. Would I prefer the discs had been pressed elsewhere or at least housed in poly-lined sleeves given the price? Naturally. But, don't let the perfect be the enemy of the, well, excellent on this occasion. I'd think most music fans would love for their favourite band to be given this sort of treatment and those for whom this purchase is a practical reality will likely be more than satisfied. A triumph.
—
All of the titles reviewed above were cleaned before playback using the ultrasonic record cleaning machine, Degritter. A full review of its capabilities can be found in a previous column and you can find local dealers at www.degritter.com
Words: Gareth James (For more vinyl reviews and turntable shots, follow @JustPlayed on Twitter)
So that was Reading Festival.
One half of music Goliath that is Reading and Leeds, this year saw thousands upon thousands of fans descend upon the dual site event, to be entertained by The 1975, Arctic Monkeys, Halsey, Dave, and more – a lot more.
Clash set up shop in Reading over the Bank Holiday weekend, with photographer Ben McQuaide sneaking backstage to grab some intimate portraits of some of your favourite artists.
Telling the story of the weekend in pictures, he caught up with Pale Waves, bbno$, Jords, Poppy (and more!) with his eagle-eyed lens.
Check out the pictures up top.
When We Out Here, Gilles Peterson's eclectic, jazz and club music four-dayer up in Cambridgeshire dropped its line-up a few months back, it was already clearly going to be a big highlight on the summer calendar. Three years in, the festival is one of the best in the country, putting together the sort of bookings that you simply don't see anywhere else – a who's who of the ever-flourishing young British Jazz Scene (Emma Jean-Thackray, Doom Cannon, Cktrl) alongside the best club DJs (Hessle Audio, Josey Rebelle, Sherelle), a fair few living legends (Jah Shaka, Jah Wobble, Maurice Fulton, Gigi Masin), a host of promising newcomers (up-and-coming rapper ENNY, Clash cover star Obongjayar, and what might be Bristol's best new band Waldo's Gift). The festival has become a pilgrimage of sorts for a certain type of underground music fan; the sort of people who still relish in buying obscure vinyl (perhaps at the festivals' own Near Mint record store), people who listen to 6Music; the types who know the difference between the British Azimuth and the Brazilian Azymuth. 
The throughline of the festival, as always, is Gilles Peterson's eclectic curatorial taste, which for several generations of clubgoers has been a guiding force over decades of radio, club nights, and compilation and label work. As he told CLASH in an interview a few months back, his festivals and events makes a conscious effort to pull together music that you don't see elsewhere, both for aesthetic reasons, and also because many promoting companies compete to book the same artists, raising booking fees and spurring the sort of money crunches that a small independent festival often can't compete with. Still, this year's edition had mainstage headliners that demanded serious attention, but may be overlooked by less inspired organisers – many of the headliners this year are basically pioneers of entire genres unto themselves – aforementioned techno outfit Underground Resistance, house duo Masters at Work, spiritual jazz pioneer Pharoah Sanders, drum and bass kings Fabio & Grooverider; the list goes on. 
—
—
That said, last year's edition benefited from big post-COVID ticket sales and a certain anticipatory energy that kept vibes flying deliriously high; it was an open question to see if this edition would feel just as revelatory or maybe the magic would fizzle out. Arriving early on Friday morning and after being whisked through accreditation, I bumped into Haseeb Iqbal's set at Brawnswood, the gourmet bar and restaurant on-site. The Worldwide FM morning host gleefully mixed an eclectic mix of records, including one Acid Jazz classic that prompted Gilles Peterson (who happens to be the former label owner of Acid Jazz) to quickly hand him a nice looking cocktail. The festival is immediately striking for the breadth and diversity of its crowd: it brings together music fans of all ages, from toddlers to retirees under its common banner of eclecticism and rooting for the underground. The jovial energy of that first set quickly proved that the unique feel of the festival had gone nowhere. 
We Out Here emerged in 2019 through a fruitful partnership between Peterson and the veteran festival organiser Noah Ball, who has barrels of experience doing events primarily for British crowds in Croatia like the bass heavy festival Outlook. Running events on home turf is probably a bit easier than in foreign waters, and it means that punters can expect We Out Here to get the little things right: security are friendly, reliable, and noninvasive – on numerous occasions I could see Hi-Vis jackets aiding ravers that were worse for wear instead of patronising them. Loos were relatively clean and had loo roll throughout the weekend; many weren't even porta-loos but the luxury transport types that have a legit flush. Bar queues weren't egregiously long, and food queues were reasonable even at peak meal hours. Accreditation was a breeze and bus and taxi transfers were easy to find, reasonably priced, and frequent enough to make travel to and from the site a low stakes affair. Accessible viewing platforms and baby changing facilities were available to those who needed them. Non musical activities were plentiful, ranging from morning gong baths to a free to use roller rink with killer DJs. Basically – it was easy for everyone to settle in and enjoy themselves.
Not everything went by without a hitch, however, and the sound systems in particular (except, thankfully, for the main stage) took a noted dip this year. The rigs in place at most stages felt and looked significantly smaller than in previous editions; volumes and especially bass levels after midnight or so were not even close to what artists of this quality should be playing on. A few friends waited excitedly most of Saturday evening for a set from the stalwart Irish drum and bass legend Calibre only to find him playing a subdued set on the much diminished rig that didn't feel much louder than a few linked up UE Booms. Some punters next to us were so confused by the set and its volume that they were surprised to learn the man on stage was even Calibre at all, they had assumed he was just a stand-in DJ quietly warming up for the real thing. 
—
—
This sort of thing isn't unusual these days at British festivals (nor is it deliberately the fault of organisers) – in speaking to a friend who was working the soundboards this year's edition, he mentioned that most of festivals he was working with this year were having serious trouble with finicky councils and draconian licensing and noise regulations – but it's also something that can be avoided with better noise management and smarter stage coordination. Sometimes, stages weren't even quiet when they needed to be – a beautiful clarinet and saxophone set from Cktrl at Lush Life during the day was difficult to hear due to noise bleed from a nearby Rhythm Corner DJ who was banging it out. A stricter licence this year also meant stages closed between 3:30 and 4AM; which was fine for the many families on site, but left a few of the bigger party animals definitely wanting for more, especially with quality DJs playing like the highly respected Chicago-based rare groove digger Darryn Jones. 
But these are nitpicks: a lot of the best action was taking place on the mainstage anyway, where the sound was crisp and clear all weekend. Particular highlights on Saturday included The Comet Is Coming – Shabaka Hutchings' electric fusion freakout group, who walloped the crowd with a jazzy, rave-ready heaviness that genuinely recalled the highs of a mid-90s The Prodigy gig, and Underground Resistance, who got everyone's hands in the air with the surprise mid-set drop of The Jackson 5's 'Can You Feel It'. Nearby, in the Hennessy Corner, grime legend D Double E spit trademark freestyles over the raucous energy of the Steam Down collective, prompting a huge mosh in a certified keeping-it-UK moment. 
Sunday began with a beautiful morning ambient set from the cult Italian musician Gigi Masin, whose music has been sampled by everyone from Björk to Post Malone, before later giving way to Nala Sinephro, the young Warp signee who left the mainstage hillside spellbound with her harp and modular synth explorations. But the festival left its most memorable mark later that evening, where the peerless Pharoah Sanders made an appearance surrounded amongst family and friends. Clearly weathered by old age but as captivating a presence as ever, his extended performance of John Coltrane's 'Olé' and his own classic 'The Creator Has A Master Plan' prompted the crowd to begin swaying and waving in time, united as one. It was a moment few would forget any time soon.
—
Words: Louis Torracinta
Photography: Rob Jones
Dolly Parton has launched a new dog toys range, called Doggy Parton.
The country icon and all-round music legend is famously an animal lover, and currently owns a French bulldog called Billy the Kid. Keen to embrace her puppy pals, Dolly has now launched a special range of fun items for dogs.
The ingeniously titled Doggy Parton launches shortly, and it features everything from super-cute dog clothes through to toys. So, you'll be able to grab Country Sweetheart Costume Set, Gingham Print Body Harness, Dolly's Heritage Acoustic Guitar Plush Dog Squeaky Toy, and Rainbow Fringe Plush Crinkle Dog Toy, amongst many, many others.
Working in partnership with SportPet Designs, part of the proceeds from the range will go to Willa B. Farms – a rescue that provides a loving home to displaced animals of all kinds.
Dolly Parton comments…
"'Puppy Love" was my very first record and six decades later, my love for pets is stronger than ever. This inspired me to start my own line of Doggy Parton apparel, accessories, toys and more with a little 'Dolly' flair. Part of the proceeds will support Willa B Farms, a rescue where animals in need find never-ending love. Don't we all need that?'"
Doggy Parton products will be available via DoggyParton.com and Amazon.com with more retailers to be announced shortly.
Photo Credit: Sebastian Smith
London based songwriter Molly Payton has shared new single 'Do It All The Same'.
The songwriter was raised in New Zealand, before making her way to the UK. 2022 has become something of a banner year, with Molly Payton playing a slew of high profile festivals, alongside support slots with Arlo Parks, TomOdell, Oscar Lang, and Wallice.
Set to hit the road with Beabadoobee shortly, those dates are Down Under – with Molly returning to New Zealand in the process.
Alongside this, she's set to release new EP 'Compromise' on October 28th, with lead single 'Do It All The Same' online now.
Her first new music in 12 months, 'Do It All The Same' is a moment of acceptance, with Molly Payton honing in on what delivers true happiness. A song about moving past difficulties in your life, writing it allowed Molly to locate some light amid the darkness.
She comments…
"This song came about after I'd had a particularly bad run of things. I was out of money and about to start a tour I couldn't afford and really doubting my future. When you're living that way it makes you really appreciate any consistency you can get your hands on, and for me that was my partner. 'Do It All The Same' isn't anything profound or groundbreaking, it's just me thanking another person for being there for me."
Tune in now.
Photo Credit: Samantha King
Since the runway debut in Paris at the Galerie Vivienne, Kenzo has released a series of smaller collection drops throughout the season. Today marks the release of Drop 4, from the Parisian fashion house. Titled 'East Meets West,' the latest release highlights Western influences and souvenir embroideries throughout, including the bold, floral Hana Dots print from the January runway.
A collection rooted in classic, school-like tailoring, Drop 4 heavily focuses on fitted knitwear, high necklines and miniskirts. Venturing away from classic streetwear with Western shirts, embroidered varsity jackets and silk pouches, Drop 4 gives Nigo the chance to explore Kenzo's roots in both Japanese and Parisian culture.
Visit kenzo.com
Melbourne based ASHWARYA has shared her barbed new single 'Can't Relate'.
Out now, it's the latest alt-pop missile from this rebellious new talent, who sketches out fresh ground with each passing release. The Australian-Indian artist crafts a hybrid sound, absorbing vastly different influences in the process.
'Can't Relate' is her grand return, and it follows 2021's breakout EP statement 'NOCTURNAL HOURS'. Online now, the single is all distorted sonics and delirious pop melodies, somehow fusion dissonant sounds into something refreshing and infectious.
She comments…
'Can't Relate' was a song that came out of nowhere, which is what I think adds to its unpredictability. I'd just finished touring with The Rubens, and Sam, the legend, invited Stevan and I to come down to his studio in Thirroul, NSW, for a couple days. It reached a point in the session where Steve and I were creating in pure chaotic, unhinged frequencies (in a good way), which manifested itself into this track.
I think at the core of it, the track speaks to a lot of the frustrations and the inner monologue of wanting to just dissociate from people who infantilise you. With all the crazy shit going on right now in the world (the list is endless) and the added anxieties through social media and the news, it's got me questioning, 'what the fuck is going on here?' 'Is this really happening?' Hopefully, it resonates because I can't seem to relate to a whole lot going on, especially now.
Charles Buxton-Leslie directs the video, and it's vivid colour perfectly augments ASHMARYA's creative vision.
Tune in now.
Photo Credit: Brianna Da Silva
In the very final scene of Flight of the Conchords, the HBO comedy smash-hit that catapulted stars Bret McKenzie and Jemaine Clement into global consciousness, the duo run out of luck in the US and return to their former lives as shepherds in New Zealand. Twanging basslines on wire fences, the grime and chair-selling poverty of their time in New York begins to fade into memory.
The real McKenzie still leads a city life, but he's the first to admit that Wellington feels a world away from Los Angeles. "The only time LA is occasionally the way people imagine it is at the Oscars. That's what people imagine it's like every day," he tells Clash.
"It's really a pretty desolate, post-apocalyptic scene generally. The streets are gnarly. A couple of times I'd be walking to work going, 'Okay, I reckon I could outrun that guy,' watching the dodgy dude on the street corner who looks like he's trying to work out if he's going to mug me or not."
Today, his biggest concern is getting the kids ready for the morning, making a coffee, and logging on for our zoom chat. McKenzie has a glorious new album to promote, the wryly-titled 'Songs Without Jokes', which marks a step away from the explicitly comedy-driven run of songwriting that saw him win an Oscar in 2012 (for modern day Muppets anthem 'Man Or Muppet'). The only daylight robbery on the horizon for McKenzie is if his debut collection – a hugely enjoyable assortment of Randy Newman-style theatrical winks and sincere rock balladry – gets overlooked by critics.
Clash caught up with the songwriter to talk vulnerability, Steely Dan, and what the future holds for Bret and Jemaine.
—
—
I think what's interesting about 'Songs About Jokes' is that, musically, it doesn't feel miles away from what you wrote for Flight Of The Conchords or the Muppets – they're all great songs, but some just happen to have more punchlines. Is that how you feel?
It is like that from me, for sure. It's not a huge departure from what I was doing. They're just not songs that are written for comedy clubs now, it's a song written to just exist as a song. But you're right – Jemaine and I put so much energy and time into crafting and caring for the songs, and I think that's what made the show sit apart from a lot of comedy music that was more like two or three songs and not paying too much attention to what the music could do.
I wanted to do something new and different [on the new album], and I was a little obsessive with not putting a joke into the song. I've been working on some new songs and I'm a bit more relaxed about them being funny – but funny in a Randy Newman kind of way.
There's a lot of playfulness on the album, but then there also seems to be a lot of Springsteen-esque tales of yearning to get away from washed-out towns and rainy streets – is there a lot of genuine emotional turmoil that went into this?
I think so. I think at the time I was writing them I was travelling between Los Angeles and New Zealand, and just seeing this contrast of these two worlds. Los Angeles is a very bleak city. It's full of magic and wonderful people and incredible opportunities, but the reality is very desolate, and it's hard to ignore that when you're there. That emerges in a few of the songs. I think it was me just being honest about what I was feeling and seeing.
One of my friends said, "It's a got a bit of The Boss vibe, early Boss," and I was like, yep, I'll take that! That's probably where it feels most different to the Conchords stuff, because there are a few songs on [the new album] that are really quite honest songs. That was fascinating for me because it's so different – not wrapping something up in a character or a story or a joke.
People like Randy Newman I've known for a long time, Harry Nilsson I've known for a long time, but they come and go with their playfulness. Then Newman writes a song like 'Baltimore', and it's just heavy. But then he jumps straight to 'Short People'. Ridiculous! Bill Fay was also quite inspiring in his songwriting, because he's so honest, so vulnerable and exposed, it's almost disconcerting. I was quite inspired by that ability of some songwriters to do that. I don't go there very much, but I was like, 'Ooh, how exposed can [my work] be?' That's a different feeling as a songwriter for me.
—
—
There's something about comic characters suddenly revealing vulnerability that's incredibly affecting, isn't there?
I do love that ability in singers and songwriters. It's something I'm very curious about. There's a great New Zealand singer called Anika Moa who has these really beautiful, heartfelt songs – and then in between, she's an absolute comedy machine. She's so funny and so ridiculous. But then she can take the audience from the playfulness and then just drop into a really emotional place, and the audience can completely go with it. I'm interested to explore that with the band I've started rehearsing with for the tour, and I'm curious to see how we can play with the audience live with some of these songs.
There also seems to be a real, understandable fear of the future, in terms of climate change allusions on 'This World' and that line on 'Carry On' about "trying to raise my children to look me in the eye". Was that something you knew you wanted to convey on the record?
It's not so much about making a statement with the record. I collected these songs gradually as I wrote them – I didn't write them with a vision for the album to be a statement on climate change, for example. These were little issues that I guess were bubbling up in me as I was writing these songs, and I'm sure it's the same for a lot of songwriters, but I felt it was hard to not confront some of those issues. We're surrounded by it. One curious thing is that 'This World' is one of the songs I wrote quite a while ago, and it just seems to get more and more relevant. I'm hoping one day it feels like it doesn't apply anymore.
The band of session musicians you got together was pretty incredible – Dean Parks, Joey Waronker, Drew Erickson. That must have been kind of a dream?
It's such a dream. I get to do all these fun things with all the TV and film work, but that is my absolute most favourite part of working in Hollywood, working with these session players. Leland Sklar was the bass player, total legend, and when I told him I was thinking about doing some songs that weren't for films, he said, 'Oh that sounds great! I'm keen, I'll play it.' It turned out they were all really keen to do it, and that gave me a huge boost of confidence and momentum to pursue this idea of doing a different project.
It's just a joy working with them. Obviously they're unbelievably magical, brilliant players, but also they bring all this studio wisdom. I'd tell Dean Parks I wanted something like Steely Dan, and he's like, 'Yeah, I got this.' But then he'd also lean in when we were listening back to the track and go, 'You know, sometimes with the Steely Dan tracks they'd put in a little acoustic rhythm track, just to glue it together.' Or they'd suggest I repeat the chorus at a particular point. And I'd say, 'Ah yeah, of course! Let's do that!' There were lots of little moments like that. They're so familiar with the process of recording and the language of songs after such a long time working in music. It's really inspiring, and I'm so lucky I get to do it. It's so fun.
And you've already got some new songs written?
Yeah, we did a few days' tracking when I was in LA back in May. Same band, so it's quite fun because now we've got, like… a vibe. It's cool because Drew's a bit younger, and Joey's my age, and Lee [Sklar], Dean and Chris [Caswell] are a bit older. But we come together and we've got a bit of a flow. The new songs are still rough at this point, but I'm hoping they'll have a bit less synthy and more of a live band sound, and I think they're a little more playful. We'll see.
There was a really cool moment with Mickey [Petralia], who's the producer and who's worked with me for a long time during all the Conchords and film stuff. With the first songs, we didn't really know what we were making. We had a dozen songs that we were trying, and some pushed out into different areas and didn't feel right; there was one that was a little more Neil Young that didn't make it. We didn't really know what this record was going to sound like until we started – we knew there were going to be synths and some drum machines, but we didn't really know exactly what we were doing.
I had this one really fun song idea that I hadn't had time to do a demo of, so I just played it to them on the guitar. You know that song, 'Spirit In The Sky'? It had that kind of shuffle-rock feel. But on an acoustic guitar it sounds tiny. I said to Mickey: 'Look let's just give it a go, spend 20 minutes on it, if it feels like it's good we'll keep working on it.' So we play it to them, Drew jots down the chords and photocopies it for everyone, and we start to play. And they slay it! It sounds so great. We did one or two takes and Lee was like, 'I think we got it. You don't wanna overcook that one.' And you know when they think you've got it, you've probably got it. It was just so cool to take this thing that's a little idea, and in 30 minutes – boom! It's a track that now exists. It's such a cool buzz man, absolutely one of my favourite things.
—
—
Are you kids old enough to be impressed by all this yet?
Not really. I might be playing and song, and they'll say, 'Why isn't it on Spotify?' They expect a song to be on Spotify instantly after I've just been playing it around the house.
Were you never tempted to lean more into the acting side of things?
I still do the occasional bit of acting. I'm doing a New Zealand film next year. I do quite like it, and it's really fun being on set, but I just really enjoy making music with people. I guess the problem is the number of films and TV shows that I like that get made is pretty few and far between. If Wes Anderson was like, 'Do you want to be in my film?' I'd say yeah, definitely. But there aren't that many films I'd be willing to leave my family for a few months and live somewhere else for. I stopped doing work where I had to travel and be away for too long, because I'm really into being around and raising my kids. Now my daughter is 13 and my youngest son is 7, they're maybe getting to an age where being away's not such a big deal anymore.
I sort of moved behind the camera, and I've done a lot of writing. But I guess, coming through covid, I noticed that the songwriting comes quite easily to me, and that's nice when you're working on zoom calls and things, you can do the job and get back to other parts of life. Whereas when I work on scripts, you sort of carry them around with you, these story problems. You can't solve them. You're always thinking, 'Oh god I've got to go and work on that, oh my god I've got to solve that second act,' and it's just not really a very good feeling. I used to do a lot more script-writing, but now I'm doing more music. And I do notice that there's something about playing music, for me anyway, is really meditative, and there's a lot of joy that comes from playing instruments and singing.
I started getting the band going – the live touring band, which is different to the recording band. It's a group of really good Wellington musicians, and it was just fun to start rehearsing with them. Everyone was excited, everyone had been at home with COVID and no one had been playing much with other people. That's something I like about music – you get to work with other people, and that's the joy of it.
One really bizarre thing that's happened to a lot of my colleagues is that we started off doing shows, comedy, theatre, bands, and essentially whatever was funny in the room ended up being the thing that you make. Then weirdly, we've all ended up working at home by ourselves, writing scripts, and there's just so little actual collaboration. I'm figuring out ways of getting back to that process of collaborating and working with people, because I feel like everyone is using the stuff they knew from when they used to collaborate before.
—
—
You've got a massive tour starting in September. How are you feeling about performing these songs live?
I'm really psyched about playing live. The experience for the audience is a truly magic part of our lives, and I love artists who capture that. I went to see Cate Le Bon, she played Wellington a few months ago – ah! [Bret starts singing 'Moderation']. Anyway, she totally crushed it. She has this whole vibe, and everyone was so into it. There's that feeling of satisfaction of going to a great live show.
Coming from a theatre background, I'm quite comfortable playing with the theatrics of the live concert. I'm quite excited about exploring how to make the live experience for the audience really alive. Some shows you want to sit back and let it just wash over you, soak it up, but I want to the audience to feel right in the present moment of it. You know those live moments where something strange happens in the concert, and you go 'whoa'? That's what it makes it special. I'm really excited to play with this giant band – sonically, we've got a big palate to play with, but it's all a new challenge for me.
You know Nadia Reid? She's truly so special, and probably my favourite live New Zealand act at the moment. She's one of those acts you just get washed away by, but it's incredible. Such a great songwriter, such a great voice, such a great performer. She's awesome.
Is Flight of the Conchords gone forever now, or is it something you might return to one day?
I think the TV show is definitely done. We toured before COVID and that was super fun, but we haven't got any plans. My career has been based on finding the most fun thing to do, and we've just got to find the right new thing to do. Jemaine also travels a lot for acting work, and I think you do have to be in the same place for stuff to happen.
A year ago I'd have probably said no, but something about making this record makes doing something else seem a bit of a change. My job has been writing comedy songs for films for a long time, so the thought of writing more comedy songs is not massively exciting for me. I do love doing it, but it doesn't make me go, 'Okay, let's write some more comedy songs!' But maybe there's something Jemaine and I could do that's a bit different. If we find something that's compelling and needs to be made, then I think we'll make it.
—
'Songs Without Jokes' is out now via Sub Pop Records.
Words: Matthew Neale
Hamburg trio Roller Derby have shared shimmering new single 'Only You'.
The three-piece formed back in 2020, a trio of friends with hugely disparate influences. Philine Meyer (vocals, keys), Manuel Romero Soria (guitar) and Max Nielsen (bass) craft dreamily evocative pop music, melding together superb tapestries of sound with dynamic songwriting.
Lyrically astute, the way Roller Derby interlock seems to suggest three voices working in tandem, informing their music with a real sense of emotional pull.
Freshly signed to independent label Practise Music, Roller Derby's new single 'Only You' glides back into view. A succinct alt-pop song, the somnambulist tapestries of sound come together to craft something potent and direct.
Out now, it's accompanied by a full video. Roller Derby explain: "In the video we have been trying to create an ambiguous atmosphere, where strong feelings for a person lead to something rather surreal and quirky…"
Tune in now.
Photo Credit: Denis Pavlovic