Julia Church leaves everything in her music.
When the South African riser visits the studio, it's akin to an exorcism, with emotion pouring out of every note.
Incoming EP 'Cups & Balloons' is a hyper-relatable slice of pop documentation, matching the intimacy of her approach with some stunning lyricism.
The title song is now online, a graceful offering that fuses an organic sense of sparsity alongside her pensive, emotive vocal.
A song about mistakes, regrets, and learning to live life on your own terms, 'Cups & Balloons' is "maybe my most special release to date," Julia shares.
"Written with EEVA, it's a more emotional spin on the classic hangover demons of the night before. It's waking up next to that person who you know isn't good for you, but you just can't resist. It's about the harmful decisions we can make when we're vulnerable and in a state of healing…"
Tune in now.
Join us on the ad-free creative social network Vero, as we get under the skin of global cultural happenings. Follow Clash Magazine as we skip merrily between clubs, concerts, interviews and photo shoots. Get backstage sneak peeks, exclusive content and access to Clash Live events and a true view into our world as the fun and games unfold.
Sheep, Dog & Wolf is a project driven by a deeply personal relationship between music and the psyche.
To this New Zealand songwriter, each note is a message from his soul to the world, building into something truly intoxicating.
His debut album 'Egospect' was a sublime mixture of opaque R&B and highly personal lyricism, resulting in a truly bold statement.
Earning a shortlisted place on 2014's Taite Prize – essentially New Zealand's Mercury – it became a cult object, something fans would press upon their friends in sincere recommendation.
New album 'Two Minds' finds Sheep, Dog & Wolf progressing into new bounds, using music as a means to unpick issues in his own life.
He comments: "The album was written during a period of chronic physical and mental illness; it's a document of that time. But I still see Two-Minds as a positive statement – it's about recovery as much as it is about illness, and about the shafts of light that could shine through even in the depths of it."
The title track is out now, and it's a beautiful evocation of the need to walk towards positivity, a yearning for new light.
The visuals lean on the surreal, using unsettling imagery to knock the viewer on to the back foot, all while depicting the impact of mental illness.
He continues: "I felt paralysed by it, limited by it, pulled apart by it – but simultaneously dependent on it. The music video takes the anxiety at the root of this conflict and makes it manifest; it pursues me, antagonises me, but in the end it only seems to want to protect me – albeit in a way that's more disturbing than any attack. To me, this video feels like an anxiety dream playing out in the real world, like a panic attack put to film."
Tune in now.
'Two-Minds' will be released on February 19th via Aphrodite.
Join us on the ad-free creative social network Vero, as we get under the skin of global cultural happenings. Follow Clash Magazine as we skip merrily between clubs, concerts, interviews and photo shoots. Get backstage sneak peeks, exclusive content and access to Clash Live events and a true view into our world as the fun and games unfold.
Those lucky enough to make a career in music always have a tale For two to tell, but you'd be hard-pressed to find someone with more to offer than producing legend Butch Vig. Over a four-decade career, Vig has helped some of the biggest names in alternative rock become the stars they are, not to mention earning a few platinum records himself with Garbage.
This month sees Vig and British bandmates Andy Jenks and DJ James Grillo drop 5 Billion In Diamonds' sophomore effort. It's another cinematic delight, soundtracking an imagery film while gleefully bouncing around genres. Clash caught up with Butch for an in-depth chat on the album's creation, what it feels like to perform a Bond theme, and how his work in 1991 changed his life.
– – –
– – –
Firstly, congratulations on the new album. For those who missed your self titled release back in 2017, if you wouldn't mind going over how Andy, James, and yourself got together. Bristol and LA are not normally mentioned in the same breath.
Well, I'm good friends with James and Andy. I spend once or twice a year every holiday coming over there. James lives in Southampton and has a massive record collection. He probably has 20,000 pieces of vinyl or CDs and 10,000 DVDs. He has tons of movies, too, has this huge wealth of musical knowledge. We were talking about a film score one day, and I sort of challenged James. I was like, 'Why don't we start a band so you can write some film music?' and he goes, 'Yeah, ok, I'll take that challenge.' We were sort of kidding to each other, but the way we initially started, James would play a record, and we would hear a vibe of something that we liked; it could be an obscure B-side from an early 70's folk singer, and we'd hear a little loop in there, and we'd capture the loop, and we'd start playing on it.
After we had like seven or eight pieces of music, we were thinking like 'Well, who do we want to sing? Let's approach somebody,' and James suggested Ebbot from The Soundtrack of Our Lives right away, and we're all huge fans of that band, and as it happens, Garbage was playing a festival in Sweden, and The Soundtrack of Our Lives was also playing. So James and I, after having several glasses of wine, just bum-rushed them backstage, went right up and go 'Ebbot! Ebbot! We have a band, and we want you to sing with us!' and he was like, 'Well, I guess I should. Of course, I will.' Literally, six days later, he was in Bristol singing with us.
We did the same with David Schelzel. We were big fans of his band Ocean Blue. He played a show in Silver Lake, right down the hill from where I live, and James flew all the way over for a day, from England, and we went and saw him that night, and I did the same thing, and bum-rushed him after the show and said 'David we're massive fans, we have this band. Would you want to collaborate with us and sing in two of the tracks? He said 'Sure.' We found that when you ask someone, it's actually pretty easy.
In that first record, we wanted to reference a lot of film scores, especially John Barry. We love the chords in the music that he writes and the tones that he uses. He uses a lot of horns and woodwinds. It was tricky to get the singers to find their right fit. Sometimes we'd give a song to Ebbot, and it didn't quite work for him; he didn't know what to do with it, so we'd give it to Helen (White), and she'd work on it, maybe come up with a verse, and then we'd give it David, and he'd work on it. It was a bit of a process, and in the end, I think it all got very glued together, but it was a somewhat difficult process.
When we started making 'Divine Accidents,' we knew we had a much better template for how to work, and I sort of knew as a producer what sonically would fit people better, where their comfort zone was. So when we started writing the pieces of music, we would write a piece of music, 'This is for Ebbot.' We're not going to play it for everybody and see how it fits. Or 'This is for David,' or 'This is for Helen,' or this is for James Bagshaw from Temples. We literally wrote pieces of music for people, and it was much easier because I think the music sort of fit them more like a glove and so it's easier for them to interpret it and come up with lyrics and a vocal line.
– – –
– – –
Where did the album title come from this time around?
We were watching a documentary on Orson Welles, and about two-thirds of the way through the documentary, he says, "The best thing about filmmaking are the divine accidents. And when a divine accident falls in your lap, you must use it." With that, we each went 'Divine Accidents.' That's pretty good – and also coming from Orson Wells, and considering we have some film references in our music, we thought that was perfect.
Did you guys have any soundtracks or films in particular that you kept going back to for references? This album's still got that gorgeous sweeping 60's feel, but then there are these nice 80's synth touches.
We watched The Wicker Man. Incubus with William Shatner, it looks like an Ingmar Bergman film. In Cold Blood, which has a Quincy Jones score, which is amazing. Just the use of horns, jagged horns. James went mad for flute on this record.
I think besides the film references, and the late 60's early 70's psych folk-rock, I hear bits of the 80's seeping in, even a bit of the 90's seeping in. One of the songs David sings, 'Into Your Symphony,' I hear The Cure, The Smiths, you know, I can hear the tones and the synths in the melody. Just the way that David sort of sings reminds me of the late '80s. It still sounds like 5BID. A lot of that is because Andy, the way he plays his keys, he gets really spacy keyboard sounds. Often, we'll be finishing a song, getting ready to mix it, and James will say, 'We need some 5BID fairy dust', which means Andy needs to put keyboards on. Noodly things and spacey, twirly things and, you know, stuff that spaces it out and makes it a bit more freaky, and he's great at doing that.
How much of this was started pre-COVID?
Well, we were lucky; we started early 2019 and had pretty much finished it by the end of the year. I started mixing in December and finished mixing in January. We were lucky that we had it done before the lockdown. We do file share sometimes; if I get an idea, I'll just send him a file, and Andy'll send me one back, but it's much better to be in a room collaborating because you make decisions so fast. As soon as you have to start file sharing, it just slows the process way down. You might not be excited about something, you might not hear back from someone until the next day, and then your head might be in a different space, so it's just tedious. Plus, when we're in a room together, we like to drink wine. We drink a fuck load of wine. And we talk movies and, you know, it's not all work. It's work and play, which is one of the reasons I love being in 5 Billion In Diamonds.
It seems like wine is a powerful fuel for this project. Definitely, I tried to figure out how many cases of Sauvignon Blanc we went through in the process, and there were quite a few.
– – –
– – –
You've got the brilliant Helen White back for this album. Can you tell us some more about the new artists you're collaborating with?
Helen's back, I did a duet with her, 'Formaldehyde.' 'Formaldehyde' is about a serial killer basically, but it's a love song to his dearly departed who he keeps in a tube, a bottle, up in the wall. That was really fun to do. Then we brought in Martin Barnard from Alpha, who has a really lovely voice. We weren't going to use it, that song, 'The Unknown,' and then Martin heard it and said 'I think I can write some words to this,' and so he came back the next day and pretty much did it in one take, and it's truly lovely because he has such a great tone to his voice, and it really fits perfectly with the sound of the track. It's all really spare and very orchestral.
James Bagshaw from Temples joins us on a track, and that was really interesting because I had started writing a piece of music here on keyboards and normally I write on guitar, I'm not that great of a keyboard player, but I started writing with a sound that was sort of a little bit like Tame Impala. I wanted to write a sort of a Tame Impala song because I love Tame Impala. It had a little bit of an electro vibe and almost a bit of a Motown feel.
James says, 'Let's call Kevin Parker and see what he wants to do' and I said, 'He's not going to do this. He's way too busy'. And I said, 'Who do we know in the UK that has a voice like that?' And James loves Temples; I do too. And he said 'we could call James Bagshaw, and see if he's interested.' I wrote him an email and he came to London and met James, and we took out to lunch and hung out for an hour and he's just lovely. He sang, but he also played guitar, put a lead down, he played bass, played some synth, and he played drums. He was pretty much a one man show.
This year has been a bit of a nightmare for everyone, well arguably the last few years, but this album has a certain sense of optimism and a reflective slant. Was that an intentional thing you guys set out to do when you were pulling all the material together?
For this song 'Formaldehyde,' I wanted it to be a celebration even though the guy's completely insane. You know, he's killed his lover. But it's meant to feel like a party. I was sort of inspired to do that from 'Psycho Killer' by the Talking Heads. I also wrote most of the lyrics to 'Weight Of The World' that Ebbot sang, and that was meant to sound celebratory too. Like the word has gone to shit. Everything is just ponying down on you, but somehow, the way Ebbot sings it, he's happy, you know? He's sort of embracing it. Like when it kicks into those big strummy sections, it's like the sun is shining down, or maybe it's piss that's coming from the heavens on him, but he loves it. It's meant to be optimistic.
With the current situation touring is not an option. Are you guys planning to build some more material in the interim, or are you going to wait until it's a bit more feasible to get back together and enjoy a drink?
We were hoping to go on tour sometime this Summer or Fall, but obviously, that's been pushed back. We want to tour because I think it would be a gas. Not only that, we have two albums too. I think we could go out and do a 75-minute show or an 80 or 90-minute show and use all the singers and put a really dynamic performance together. I think it would be fun.
Moving on to other aspects of your career but tying into the cinematic theme, you graduated from the University of Wisconsin with a degree in Film Studies. Jump forward two decades, and you find yourself doing a Bond theme tune with Garbage. I mean, how does an opportunity like that even arise, and what was that like?
It blew our minds. As a band, we're all huge fans of the Bond canon, and God bless Sean Connery, who just passed away. You know he to me he will always be the number one Bond, maybe because he defined it so well early on. But we got a call from David Arnold, who was the composer, and he was a Garbage fan and really liked Shirley's voice. He called Shirley, and I think she went and met him in a cafe and he said 'Shirley, would you like to sing a Bond theme?' She just started screaming. I remember coming back to the dressing room at the venue we were at, and she was like, 'Oh my God, we just got asked to do a Bond theme,' and we were like, 'What?!'
It took a bunch of work. Because we were on tour, we initially had to start making phone conversations in hotel rooms with David to try to make sure the key was right, I think it's either an F or F Sharp, but we wanted to make sure that the key was OK – so that Shirley could hit the notes low but could hit the notes high. He kept flipping around keys until we felt like we had one that worked for all the dynamics. Then as a band, we started tinkering around with some ideas on my laptop; I just had a little recorder thing on my laptop, backstage in dressing rooms just trying to think what we wanted to do with it psychically.
We played a show about a week later in France, and after the show, we ran off the back of the stage, down this field, and there was a private jet. We hopped in, and it took off from this field and flew over the English Channel to Heathrow, and we landed and we went straight to a recording studio. I think we went to; I want to say it's Metropolis, a great studio. David was there, and Don Black, the lyricist, was there, and some of the people from the Bond production were there, and there was a film crew there and, you know, and we're all sitting there a little intimidated especially when we're dead tired.
At this point, we'd been on tour for like six months or something too so we're pretty fried out. It was pretty heavy. We had to come up with the music on the spot in the room, and we managed to kind of get the rhythm section down, and we really worked on getting the guitar riff. The guitar, we really wanted something that sounded like John Barry, and there's that little guitar riff 'The World Is Not Enough' those little half step notes. John Barry uses a lot of half step notes in a lot of his music, especially in the Bond guitar riffs. That simple guitar riff connected it to the classic Bond themes.
Then we did our usual Garbage, you know, we put textures in and things, and we were very keen on it sounding like a proper Bond theme but also sounding like Garbage, and I think that we nailed it.
– – –
– – –
Scarily 2021 is looming on the horizon, and with that comes the 30th anniversary of both 'Gish' and 'Nevermind.' These albums have been dissected and mythologised endlessly. Still, I've always been interested in your viewpoint on this cultural shift. You're producing these two bands, and within a matter of months, the records come out. Suddenly the alternative scene has been rammed into the mainstream and you've just had a hand in soundtracking this new youth subculture. 'Gish' came first. What was it like to work alongside Billy Corgan producing?
I had a great working relationship with Billy, and I was thrilled because it was the first record where I actually had a decent budget. I think we booked 26 days or 28 days in the studio, including mixing, but up until then, I'd been doing records in three days or four days. A band would come in and track everything one day, and then the next day, they would come in and mix it.
I had done a single with them (Smashing Pumpkins), so I knew how talented they were, and Billy and I had been talking on the phone, and he really wanted to raise the bar. He just wanted everything to sound really focused; he wanted the dynamics to be over the top, all the performances to be spot on, and so I pushed him hard, and he pushed me, and it really captured a sound for them. I think I was able to sort of corral that gigantic roar that they had. Well, they could also bring their music down to a whisper when they sang but then go back to roar, and that was one of the hardest things to capture, those dynamics, but I think we nailed it.
While I was doing that record, I got a call from Sub Pop, and then Sub Pop ended up doing a deal with Geffen, because Nirvana went to Geffen, and I got a call from Chris saying 'Hey, man. Do you want to do the Nirvana record?' and I was like, 'Yeah, I'd love to.' So I finished 'Gish' and maybe three weeks later, four weeks later, I was in LA doing 'Nevermind.' That was kind of the opposite. That was done really fast in 16 days, and the band was in really good form. They were so happy; they had money from signing a record contract, they were staying in these posh apartments; condos, we called them the Cokewoods because a lot of young Hollywood actors were staying there. But they were in good form, man, and I didn't notice at the time, but they had practiced a shit load, like every day for six months, so they were really tight.
It was pretty easy. I could suggest 'Let's change that drum feel there or let's maybe cut this section down a little shorter,' and they were like 'Ok.' I think after the third day of rehearsal, we had another day scheduled, I said 'I don't even want you guys to come in. I think you're ready to go. Let's take the day off.' The hardest thing was always dealing with Kurt's mood swings because he could just shut off in the blink of an eye. It was like a light switch went off, and he would withdraw into himself. Sometimes he would leave the studio; sometimes he would go sit in a corner.
I knew this earlier because he'd come to Wisconsin and worked in my studio, and the first time that happened, Krist came over to me, pulled me aside, and said, 'He's ok; he gets in these moods. You just need to leave him alone, and he'll snap out of it.' and he would. So when he'd snap out of it, I'd make sure everything was ready to go, everything was tuned up, the drums were mic'd up, everything was ready, and we were ready to hit tape and record.
– – –
– – –
Obviously, 'Nevermind' drops and hits like a sledgehammer. It knocks Michael Jackson off the number one spot. What was it like for you? The fallout? One moment you're quickly producing this three-piece, you're really proud of the record, and then suddenly there's this absolute tsunami of attention and praise.
I remember calling John Silver, their manager when the record was at number three, or something, and I said 'John, does 'Nevermind' have a chance to get to number one?' and he said 'Not a chance, Butch. Michael Jackson's number one.' And then next week they beat Michael Jackson and, I remember the first thing I did. I called my Mum and Dad because my Mum was a huge supporter of mine, my Dad reluctantly was. He wanted me to go into a proper profession, like be a dentist or a doctor or a lawyer or something. But they were both really excited for me.
When I got to the studio that morning, the phone just kept ringing. I was getting offers to do crazy things. Like people wanted me to fly, set me up in a studio in LA or New York or London, set up your own production company. I had all these managers calling me who wanted to manage me. These labels were calling; they thought I had this secret recipe to take a band and make them sound like Nirvana. Some of it was laughable. Like I'd get a demo tape in the mail, and it would be like a jazzy folk singer that they wanted me to morph into Nirvana.
I was kind of able to start picking and choosing what I wanted to do at that point. I decided to stay in Madison because I felt really comfortable working there. I really didn't want to get sucked up in Los Angeles or New York City. I'd been in those cities before, and I thought it was just easier to work when there are less distractions. So with the success of Nirvana, we were able to sort of upgrade the studio too, and we eventually put in two 24 track rooms and put in automation mixing, bought more microphones and gear. So we just upped the game there.
Their record, 'Nevermind,' changed my life. It opened up all these doors for me. I wouldn't have been able to do Garbage without having done 'Nevermind.' We sort of got a free pass card to try this somewhat experimental band.
– – –
– – –
Re-listening to the first two Garbage albums, it's really interesting how you blended genres, which now is quite a normal thing for pop music to do, especially in the age of streaming. What was the reaction when you dropped the debut – mixing in all these electronic elements and interesting percussive touches?
People were very surprised. When they heard my name was attached to it, pretty much everybody thought it was going to be a grunge record and sound like a rock record, like Nirvana. But before Garbage happened, I'd spent a year and a half doing a lot of remixes for U2 and Depeche Mode and Nine Inch Nails and Beck and Alanis Morissette. In these remixes, I would strip everything away except the vocals, and I'd use samplers to put in beats and weird sound effects and keyboard lines, and that became the template for Garbage.
I really got into using samplers because you could manipulate the sound. I think quite honestly; I got burned out on doing guitar, bass, and drums. By the time Nirvana hit, I'd probably done a thousand bands like that, and I was just looking to do something different. So using the samplers in the studio just gave me a different sonic palette. That first Garbage record, a lot of the instrumentation went through those samplers. And it has an odd sound to it.
But I think that's one of the reasons it's kind of interesting sounding. We tried to write these sort of sonic moments, but we also wanted there to be good songs. So we worked pretty hard on the songs, and I'm really lucky that there were three or four that got played on the radio. 'Only Happy When It Rains' and 'Stupid Girl' were big singles for us. So, cut to 18 months later, we went on an 18-month tour all over the fucking world. It was crazy!
Has Garbage got anything lined up for 2021?
Yeah, we just finished mixing our new album, and I think it sounds awesome. It's quite dark. I think it's somewhat eclectic. It reminds me a little bit of a mutant cousin to our third album, 'Beautiful Garbage' because each song is kind of its own thing. A lot of Shirley's lyrics are about the crazy world we live in right now, although she wrote most of them before we went into lockdown. There are some Talking Heads references in a couple of songs, some Roxy Music references. I think it's good and It'll probably come out next summer, we hope. And we hope to be on tour maybe by August or September next year.
– – –
– – –
'Divine Accidents' is out now.
Words: Sam Walker-Smart
*Some of the questions have been edited for brevity and clarity
Join us on the ad-free creative social network Vero, as we get under the skin of global cultural happenings. Follow Clash Magazine as we skip merrily between clubs, concerts, interviews and photo shoots. Get backstage sneak peeks, exclusive content and access to Clash Live events and a true view into our world as the fun and games unfold.
Pa Salieu is the breakthrough star of 2020. The 23-year-old rapper, who's formative years were spent between Gambia and Coventry, has taken the world by storm with his chameleonic approach to grime: He shuns convention in favour of raw introspection, his songs ripple with Gambian inflections, tempo shifts and whip smart bars; expounding the inner reverie of a young enigma memorializing his lineage with dreams of a better future.
His debut mixtape, 'Send Them To Coventry', a raw and ready parable of adolescent life in the Midlands, speaks to our collective imagination, in a time when uncertainty and conflict mar each passing day. It's no surprise then, that Pa Salieu has become the voice of the Next Gen.
Having faced down bigotry, escaped poverty, using music as his tool. His story, his music, is one of 2020's defining qualities. As he puts it: "This is bigger…"
"I've always been strong about who I am. You know how people used to hide away that they're African? I was never that guy. I learnt who I am in Gambia, young age or not. No-one could take the piss. I went to secondary school at a time when Africans weren't really the ones, innit. This is 2011, 2012. There were people stuck in an old school mindset, you'd rather get called 'Yardie'. But me, I weren't ever taking it. I went through school with them trying to say I've got anger problems … they tried testing me for ADHD. I felt like I ain't gotta explain myself to them, so long as I know I'm doing right. I always knew why I would switch and deep down I knew that teachers knew too because trust me, it [the racism] was blatant. School was another lesson."
Today Pa announced his debut UK headline tour for May 2021. Beginning in Bristol and culminating with a hometown show in Coventry, the tour also includes a very special London date at Village Underground on the 18th of May.
– – –
Pa Salieu Headline Tour May 2021
May 11th Bristol – Thekla
May 12th Leeds – Belgrave Music Hall
May 13th Manchester – Gorilla
May 14th Brighton – The Great Escape
May 17th Nottingham – Rescue Rooms
May 18th London – Village Underground
May 19th Birmingham – Institute 2
May 21st Coventry – Kasbah
Priority Tickets for O2 Customers will be available here tomorrow 1st Dovember at 9:00am on pre-sale ahead of general release.
– – –
Pa's quiet voice becomes animated when he speaks of the isolation of Coventry in relation to the UK, and the deprivation of Hillfields (where he came up) in relation to the city itself. "London has the most cameras in this country. A lot goes on outside it. I could've died [last year Pa was shot in the head in Coventry city-centre] and no-one would've known, that's how deep it is. 'Send them to Coventry' is an old saying that means completely cut somebody off. Coventry's a small hood, and Hillfields is a jungle, the blocks are a concrete jungle. I feel like it's been segregated … the whole set up is mad."
When Pa Salieu reflects on his time spent living in Gambia with his grandparents as a child, the fondness of those memories is radiant. "Everyone's one family, like one of those places where you'll leave your doors open and expect an invite from your neighbours daily to come and eat. We had a mosque in our house. We got a little farm at the back, that kind of vibe … freedom," sighs the 23 year old. "Even though we didn't have much, we had space, we had food. That's why I'm not so materialistic. I know what matters, I know the definition of rich. I know the power of space."
Born in Slough, he eventually returned to the UK, to Coventry and was met by street-level bigotry and the institutional racism that allows such poison to flourish. "I came back when I was seven or eight. Throughout school it was hard. My first time in a primary school, I got kicked out. When I came from Gambia these kids were trying to bully me and I stood up on a table and started shouting!"
As the children of immigrants, our trajectory in life is so often informed by a desire to give back to our parents, for all they sacrificed to keep us afloat on this cold island. Pa's journey reflects that, and much like his experience of the education system, structural prejudice played its part; being a young Black man who'd had contact with the law, he found his opportunities limited. "I was a quiet kid, my mum used to work a lot and I raised my siblings with her. I've put in work. When I was 17 a situation happened, I got arrested and got given a criminal record. I called jobs, I tried, I can say I tried. I didn't get accepted to 95% of the jobs I applied for. I had like two warehouse jobs. Even Nando's! I had like two months there fam, until I got fired! Come on man, I tried but I'm not that guy."
Today, a career in music is allowing Pa to secure his family's future. "There's no plan B. This is a gateway. I can help my mumsy. I can make some generational wealth while I have the chance, doing something I love. The energy you put towards this world, in some way or form it's gonna come back to you. If music is gonna make sure my mum's calm, my descendants are calm, then it is what it is."
Perhaps it was written that Pa would flourish as an artist; music is in his blood. "My auntie is a Gambian folk singer. She goes around the world, and she always used to come to my house every year. So I used to be around music, just not in it. I've always felt intrigued. I love what she does, I love the feeling she gave at naming ceremonies, weddings, I admire it."
Read our full cover feature here.
– – –
– – –
– – –
Pa Salieu's new mixtape 'Send Them To Coventry' is out now. Read more here.
Words: Robert Kazandjian
Fashion: Sabrina Soormally
Photography: Vicky Grout
Join us on the ad-free creative social network Vero, as we get under the skin of global cultural happenings. Follow Clash Magazine as we skip merrily between clubs, concerts, interviews and photo shoots. Get backstage sneak peeks, exclusive content and access to Clash Live events and a true view into our world as the fun and games unfold.
Gotts Street Park have a sound all of their own.
The Leeds based group pursue neo-soul strains to sub-zero levels, with their frosted songwriting and sublime sense of vintage techniques coming to empowering effect.
New EP 'Volume Two' is out now, another snapshot from their studio crypt, one that features a select batch of hand-picked guests.
Indeed, Gotts Street Park have built an exceptional reputation for their collaborative ability, working everyone from BRIT Award winners to left-field MCs.
Clash spoke to the Leeds group about the art of the partnership…
– – –
Pip Millet – 'Change My Ways'
All written and recorded in one room in an afternoon. Pip writes very quickly so by the time the arrangement is figured out she's got the bulk of a song done.
I think I did two instrumental takes and three vocal takes max. We added her BVs and some horn parts and the production was mostly done. We mastered a lot of the songs on a C37 valve tape machine and this was the one we hit the hardest.
– – –
Zilo – 'Bad'
This one was a bit more of a modern approach. Sonically and the way it was made. The beat is mostly made up of loops from a jam.
Our keys player Tom Henry was writing with Zilo at the time and we brought her in that way. We worked on it remotely but all met when she came to Leeds for the video shoot.
– – –
Rosie Lowe – 'Everything'
This was actually an instrumental from one of our very first jams. My setup was basic and it's a raw sound recorded in my old bedroom in Armley with one mic on the drums. We tried to re-record it but couldn't quite capture the same vibe.
We had some sessions booked in with Rosie but lockdown meant we had to send stuff remotely. She picked this and we all loved her writing on it..
– – –
Celeste – 'Lately'
Celeste's didn't have a lot of material out and I wasn't sure what to expect. She walked into the basement on the first day and we wrote 'Lately' and 'Both Sides'. They were both single live takes. I did the horn and string arrangements and my friend Todd Simon tracked them out in LA. I've got to know Celeste and writing live with a band is what excites her the most. I don't think she had been given that opportunity until then.
We have quite a few tracks in that same world with her that will hopefully see the light of day.
– – –
Grand Pax – 'Sugar'
I'd been working a lot with Grand Pax on her EP and we all thought this instrumental would be great for her. I think we were at SARM at the time and we spent the evening working on it. She has a character and an atmosphere that lends itself perfectly to our dark side.
– – –
Benny Mails – 'This World'
Benny caught all of our attention from hearing some of his freestyles online. His flow and lyrics stood out. Initially we met in London. Made some beats together firstly for his own solo stuff, then came up to Leeds a few times too.
'This World' existed as an Instrumental for a while. Definitely felt like a track for an MC. Benny added loads of energy to the verses. The double time flow just added loads of extra bounce to the track. Nicely contrasting his more laid back choruses.
– – –
Photo Credit: Netti Hurley
Join us on the ad-free creative social network Vero, as we get under the skin of global cultural happenings. Follow Clash Magazine as we skip merrily between clubs, concerts, interviews and photo shoots. Get backstage sneak peeks, exclusive content and access to Clash Live events and a true view into our world as the fun and games unfold.
Tyler, The Creator has re-worked Prophet's 'Wanna Be Your Man' as new track 'Peach Fuzz'.
The release is coming out on Stones Throw, and the seminal label has a key role in Tyler's artistic evolution.
As a teenager the rapper would post demos on the Stones Throw forum, striking up a friendship with Prophet.
Nabbing an instrumental take – produced by Prophet, Mndsgn, and Swarvy – of 'Wanna Be Your Man' the rapper has supplied his own take.
Re-tooled as 'Peach Fuzz', it's out now digitally, with a peach-shaped vinyl drop incoming.
Check out 'Peach Fuzz' below.
Join us on the ad-free creative social network Vero, as we get under the skin of global cultural happenings. Follow Clash Magazine as we skip merrily between clubs, concerts, interviews and photo shoots. Get backstage sneak peeks, exclusive content and access to Clash Live events and a true view into our world as the fun and games unfold.
Lost Horizons have shared the full video for 'Every Beat That Passed'.
The project thrives on collaboration, something exemplified by the opening half of their project 'In Quiet Moments'.
New single 'Every Beat That Passed' is online now, and it features Lost Horizons working with Swedish vocalist Kavi Kwai.
Jonathan Caouette directs the video, following his work with the group on previous release 'Cordelia'.
The two are linked, seemingly, and the new clip features some incredible choreography. Of the video Caouette says:
Through the work I did on the videos, I began feeling that 'Cordelia' represented memory, loss, melancholy, and how inescapable impermanence is and that 'Every Beat That Passed' represented the antithesis of those ideas: the promise of resetting and renewal, and the hope that not all is lost, even under the hardest of circumstances.
So, even though they have two distinct feelings they also work together as two different perspectives, yin and yang etc.
Tune in now.
Join us on the ad-free creative social network Vero, as we get under the skin of global cultural happenings. Follow Clash Magazine as we skip merrily between clubs, concerts, interviews and photo shoots. Get backstage sneak peeks, exclusive content and access to Clash Live events and a true view into our world as the fun and games unfold.
Stormzy has signed a deal with 0207 Def Jam.
The iconic rap stable recently touched down in the UK, with 0207 Def Jam representing a new chapter for all involved.
The first signing to the label is Stormzy, with the BRIT Award winning icon switching labels.
The news was confirmed a few moments ago, with Stormzy's previous two studio albums being released through #Merky / Atlantic.
0207 Def Jam / Universal Music Group is his new home, and the pic up top depicts Stormzy with (L-R): Tobe Onwuka (Stormzy's manager), Alec Boateng (co-president, 0207 Def Jam), Sir Lucian Grainge (Chairman & CEO, Universal Music Group), Alex Boateng (co-president, 0207 Def Jam) and David Joseph (Chairman & CEO, Universal Music UK).
Photo Credit: Misan Harriman
Join us on the ad-free creative social network Vero, as we get under the skin of global cultural happenings. Follow Clash Magazine as we skip merrily between clubs, concerts, interviews and photo shoots. Get backstage sneak peeks, exclusive content and access to Clash Live events and a true view into our world as the fun and games unfold.
The past two decades have drastically altered Scottish life at an intimate level.
When the Millennium dawned the country was only just learning to grapple with self-governance, attempting to escape the harsh Thatcherite shadow of de-industrialisation by embracing the future.
Since then, the question of Scottish identity and what it means for the nation's future has been blown wide open, resulting in the nation-wide debate that erupted around the 2014 independence referendum.
The fault lines remain, and these are most obviously visible in Scottish arts, in the way that a fresh generation of creative minds have pursued new endeavours.
With St Andrews Day – November 30th – upon us once more, and with Clash as a title having deep Scottish roots, we decided to compile our favourite 20 Caledonian albums from the past 20 years.
There's no order of preference – that's another, longer, probably more fraught conversation – but what's most obvious is the sheer range of creativity, the way is moves from genre to genre while still embracing something uniquely Scottish.
Which is your favourite? Join the debate on Twitter.
– – –
Frightened Rabbit – The Midnight Organ Fight
'The Midnight Organ Fight' isn't a heartbreak album in the traditional sense; the end of the relationship burns throughout, but the pain is granted through Scott's own actions, his regrets sparked by his own actions. It's here that the crux of the album can be found, a nexus of blame, punishment, and – eventually – growth that fuels some of the band's finest work.
Despite the protestations of 'Heads Roll Off' – "Jesus is just a Spanish boy's name / How come one man got so much fame?" – Scott's conception of sin remains obliquely Christian, in that curiously self-punishing Church Of Scotland manner; he believes in the necessity of punishment, the wearing of the cross, but also that suffering may bring about redemption, that knowledge through pain has a beatific edge.
Everywhere a form of lapsed puritanism peers through the cracks, a rigid Protestant dogma that lingers like faded adverts on the gable ends of old tenements. Like Baudelaire he relishes the pleasures of the flesh, but still builds his concept of sin on Christian terms. He is forever conflicted between the urge towards self-destruction and a lingering desperate need for self-preservation. It's the pain that passeth understanding. (Robin Murray)
Find the full article HERE.
– – –
Hudson Mohawke – Butter
From its technicolour, self-consciously online artwork to its carefree flickers of R&B (no melancholy pitched down sampling here), when Butter arrived in 2009 – into a music scene dominated by dubstep that was either comically self-serious or gratingly absurd – it was clear Hudson Mohawke had come to set a new generation of producers free.
Following on from a trio of neck-snapping EPs, on Butter HudMo melted genres together with anarchic glee, giving British dance music a second 'Wot Do U Call It?' moment. Astral-projecting jazz whirled around trip-hop, G-Funk, breakbeat, pop and hardcore (and even – whisper it – flashes of nu-rave) into 'Wonky' – more a descriptor than a sound, more a feeling than a genre.
Along with fellow Glaswegian Rustie, HudMo spat out short, sharp hits of ketamine-laced ephemera ('Butter' runs to 18 tracks, many barely two minutes), that baffled, bemused and thrilled in equal measure. Three years later he was producing for Kanye West. (Alex McFadyen)
– – –
Young Fathers – DEAD!
Scotland's hip-hop scene has often gone unrecognised, even in its homeland. 'Dead!' was the album that saw the Edinburgh-based trio Young Fathers conjure up a globalised reimagination of hip-hop, drawing heavily on their interlocking personal histories, whilst paying homage to electronica and leftfield pop royalty Massive Attack. Tracks like 'No Way' feature a dystopian take on the bagpipes –sonically empowering it's sound with an injection of all things electronic.
Instrumentals aside, it is the trio's delivery of immense vocals and rapping that is the highlight of the album. They flaunt their ability throughout, with dexterous delivery of sweet falsetto, all the way to a raw-throated bark – all backed up with delightfully pungent pop hooks. This was the album where Young Fathers brilliantly yielded their own take on hip-hop, that felt so wonderfully unique. All done when no one was paying attention – they certainly are now. (Josh Crowe)
– – –
Aidan Moffat and Bill Wells – Everything's Getting Older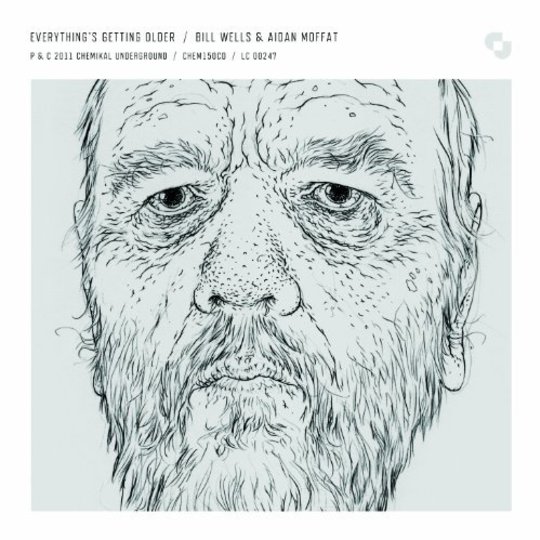 Aidan Moffat set his singular lyricism against Scottish jazz hero Bill Wells' arrangement on his first of their two records together. The eye's trained microscopically on middling age, the changing pains and spider veins of time's proven ability to come for us all. Moffat inhabits his stories like skin. Temptation as old flames fail to catch fire; a reformed caner rekindles his alchemic touch with "a spirited attempt to forget who he was", life gone to "shopping lists and school runs/ Citalopram and Cbeebies".
'The Copper Top' a wake song from the pub closest to the crematorium, its once-bright copper roof now victim to verdigris. That sense of humour's as ripe as it ever was (We vomit last night's fun/ Clinging onto toilet seats, and clinging onto youth.") though the 'Greatest Story' here ends with a happy family. Advice from the (r)aging bulls? "Life is finite. Look after your teeth, and try not to hurt anyone." (Marianne Gallagher)
– – –
Teenage Fanclub – Howdy!
Released in Autumn 2000, 'Howdy!' is one of the most honest, humble and sincere Scottish guitar albums ever made. Recorded at Rockfield Studios, it stands the true test of time with its sense of ease and freeflow of harmonies, showing the Glasgow band on a clear, stylistic path. With zero levels of distortion, pretendence or rock and roll cliches, the twelve classic songs display the band's songwriting mastery and ability to arrange music with no flaws.
A genuinely collaborative effort, songwriting credits are distributed with evenness, and together they contribute to an unforgettable, mesmerising blend of voices. Echoing the likes of Big Star, The Byrds and The Hollies in places, Teenage Fanclub make their very own mark on music with songs such as 'I Need Direction', 'Accidental Life', 'Dumb Dumb Dumb' etc. and inject their distinct northern British take on these groups. (Susan Hansen)
– – –
Boards Of Canada – Geogaddi
"We're not trying to accurately pastiche the past, it's about inventing a past that didn't really happen."
"Some of what we do takes much more than two or three listens before we realise we're addicted to even a simple chord progression or melody. And part of the way we get our music to work is by living with our own tracks for a while before releasing them."
"I think it's funny really. It was always going to happen. We do put a lot of details in there that you might not expect people to pick up on. But the listeners always get it. There are some occasions when it would probably be best to just kick back and feel the music instead if analysing it."
Find the full interview HERE.
– – –
Adam Stafford – Fire Behind The Curtain
Adam Stafford is a master at creating humbling music out of just his guitar and an array of effects pedals. The way he layers and builds his loops live is incredible. The tension and emotion are built from a few notes here, a chord there and a squeal of feedback.
On his fifth album 'Fire Behind The Curtain' Stafford went one step further and surpassed everything in his back catalogue. He created an instrumental neo-classical album by channeling his personal troubles with mental health. What 'Fire Behind The Curtain' does better than his previous work is lay his music bare.
Stafford's lyrics are usually astute and filled with a dark pathos that makes you smile and cry in equal measure. Here they are been replaced with captivating melodies and exquisite loops. 'Fire Behind The Curtain' is an album that once enter its labyrinthine corridors you're lost until the needle hits the run-out groove. (Nick Roseblade)
– – –
CHVRCHES – The Bones Of What You Believe
Just when you think you've heard all a genre has to offer, Google-savvy Glaswegians CHVRCHES prove that there's life remaining in synthpop, a movement that's seemed turgid and devoid of inspiration for at least half a decade.
Not only do CHVRCHES revive the sound, they push it forward, with wave upon wave of shimmering synths, more hooks than an angling shop and a songwriting acumen that belies the group's relative infancy.
Hype is often a media construct without substance, but 'The Bones Of What You Believe' is an exceptionally strong debut where every track is a potential single. Come pray at the altar of CHVRCHES. (Joe Rivers)
Find the original review HERE.
– – –
Auntie Flo – Radio Highlife
Inspired by years of travel in search of global sounds, this project moulds culture and experience into a warm, coherent and always uplifting body of work. The record offers brief snapshots into different pockets of the world through field recordings and skits from locals. One moment we groove through Cuba, the next we dance in Cape Town.
Rooted in percussive expression and tribal energy, 'Radio Highlife' is a joyous whistle stop tour through Planet Earth. (Angus McKeon)
– – –
Biffy Clyro – Puzzle
You know Biffy Clyro, I know Biffy Clyro, your granny living in the Outer Hebrides knows Biffy Clyro… I get it. But it's easy to forget now how fresh and exciting the trio sounded on this, their breakthrough record.
Written in the wake of the death of singer Simon Neal's mother, songs live 'Living Is A Problem Because Everything Dies' and 'Folding Stars' still pack a hell of an emotional gut-punch all these years later, and singing them along with fifty thousand other voices is just an incomparable sensation. (Josh Gray)
– – –
Mogwai – Hardcore Will Never Die, But You Will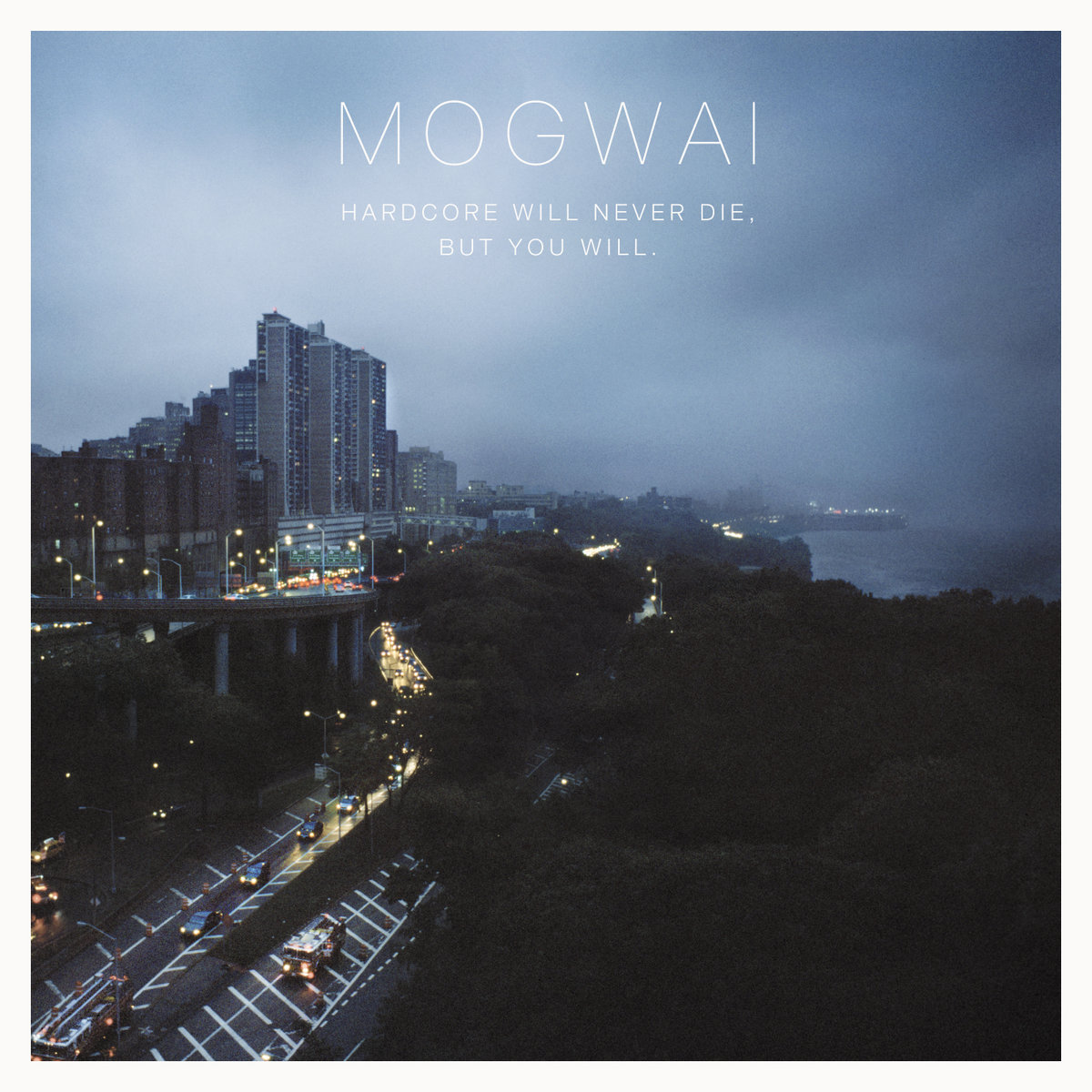 Just another brilliantly-named instalment in the Glasgow quartet's run of big, dynamic post-rock records, or their greatest release since the seminal 'Come On Die Young'?
With the unstoppable build of 'Rano Pano', the throbbing krautrock of 'Mexican Grand Prix' and the lush soundscapes of 'Music For A Forgotten Future', it certainly stands as a creative high-water mark for an insanely creative band. (Josh Gray)
– – –
Camera Obscura – Let's Get Out Of This Country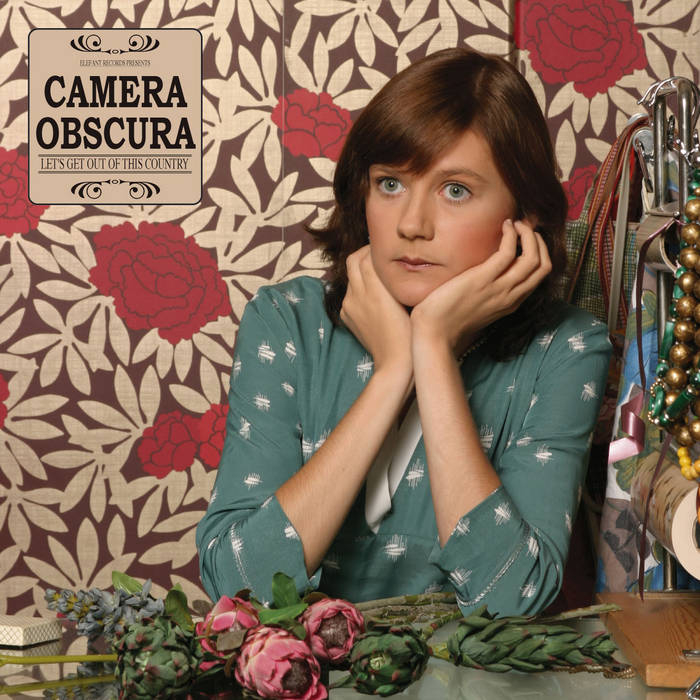 Camera Obscura's first two records were promising but parochial, and it wasn't until album number three that they truly found their mojo.
On the appropriately named 'Let's Get Out of This Country', the Glaswegian indie-poppers cast their net wider and reaped the rewards. We're treated to slick pop efforts like the rambunctious title track ("What does the city have to offer me? / Everyone says it's the bee's knees") and, one of the greatest response songs of all-time, 'Lloyd, I'm Ready to Be Heartbroken'.
Elsewhere, there are cuts that pack a real emotional punch, like the swooning 'Country Mile' and 'Razzle Dazzle Rose', which rides along on warm brass to provide an ideal album closer. As fresh today as it was then, 'Let's Get Out of This Country' deservedly took this bunch of unassuming Scots into the big league. (Joe Rivers)
– – –
Belle & Sebastian – Dear Catastrophe Waitress
'Until Dear Catastrophe Waitress', Belle & Sebastian had a reputation of being indie milquetoasts who eschewed live gigs and lived in their heads. However, on this, their sixth studio album, they teamed up with producer Trevor Horn and ushered in the second phase of their career.
Gently strummed guitars and plaintive piano were swapped for keyboards, brass and strings, as Horn added studio shine to elevate the pop melodies that had always been lurking in the group's songs. The lyrical themes may have stayed the same – it was still stolen glances between boys and girls too sensitive and bookish to navigate the modern world – but there's an addictive, radio-friendly gloss to Top 40 hits like 'Step Into My Office, Baby' and 'I'm A Cuckoo'.
Released back in 2003, Belle & Sebastian have never been the same since. (Joe Rivers)
– – –
Anna Meredith – Varmints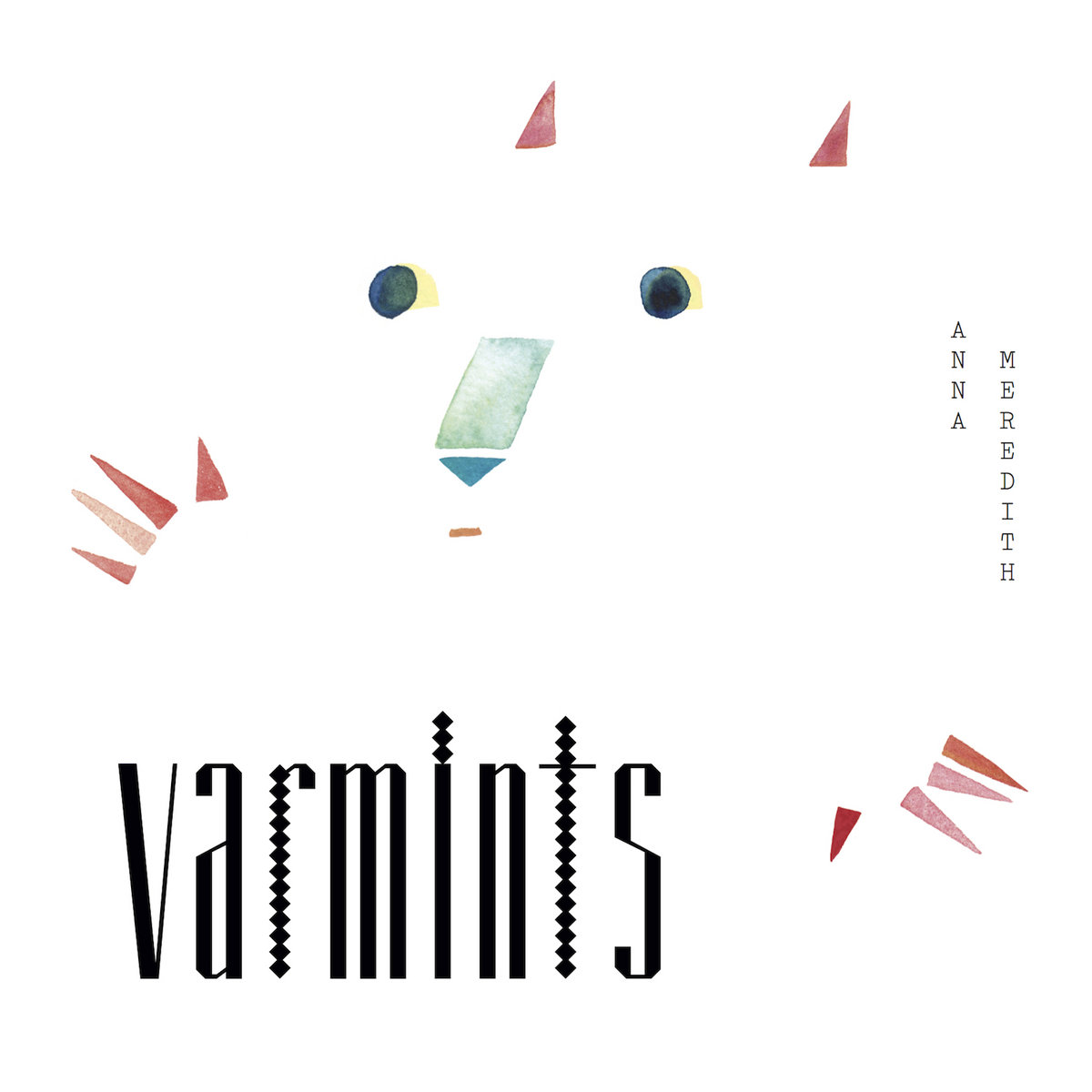 "I think you have to write something quite transparent, because if you want something to build up but you change it around too much then you don't have anything for people to go with you with. If that makes sense. Nothing to grab on to, so that you can build up with. If you keep chopping from fast to slow, or changing time signatures, then there's nothing to follow the momentum with."
"I think it had to be quite bitty. Normally with a project I'll just focus on one single thing and then blitz it, get it done, and move on to something else. Not very good at multi-tasking with writing. But with this, because it was such an important thing for me I wanted it to stand up for itself, not have any filler tracks. I wanted everything to feel strong and have lots of character. I did want to get it right."
Find the interview HERE.
– – –
Erland Cooper – Sule Skerry
'Sule Skerry' was the second album in a triptych by composer and multi-instrumentalist Erland Cooper, a series lovingly evoking the topography and culture of his native Orkney. The series began with 2018's 'Solan Goose' and concluded with this year's 'Hether Blether', each individual instalment shining a spotlight on a different aspect of island life and Cooper's fastidious approach to recording and arranging.
Comprising field recordings made on Orkney, augmented by strings, tape loops, electronics, vocals, poetry and a diverse set of collaborators, 'Sule Skerry' was a concept album with naturalistic focus on the ebb, flow, power and violence of the North Sea. The most surprising of all the delicate pieces on 'Sule Skerry' is 'First Of The Tide', which opens with a gently pulsing Moog sequence from Cornwall-based synth wizard Benge (Wrangler, John Foxx & The Maths, Blancmange).
Over the course of this short, journeying statement, the dextrous Cooper nudges this piece imperceptibly from a plaintive synthscape to a classical reflection of the same motif, brilliantly augmented by haunting operatic vocals and a poignant denouement of waves gently lapping the shore. (Mat Smith)
– – –
Idlewild – The Remote Part
After making their name in the UK with the frantic indie of 'Hope Is Important' and '100 Broken Windows', Idlewild aimed for global domination with their third full-length, 'The Remote Part'.
With songs as huge as 'You Held The World In Your Arms' and American English, stadium tours with Pearl Jam and Coldplay duly followed. International stardom never quite came to fruition, with subsequent records often following frontman Roddy Woomble's folk leanings rather than anthemic rock.
But 'The Remote Part' remains an exceptional record, a perfect blend of huge choruses and introspective poeticism, never bettered than on timeless closer In Remote Part / Scottish Fiction, featuring none other than Scottish poetry royalty Edwin Morgan himself. (David Weaver)
– – –
Kathryn Joseph – Bones You Have Thrown Me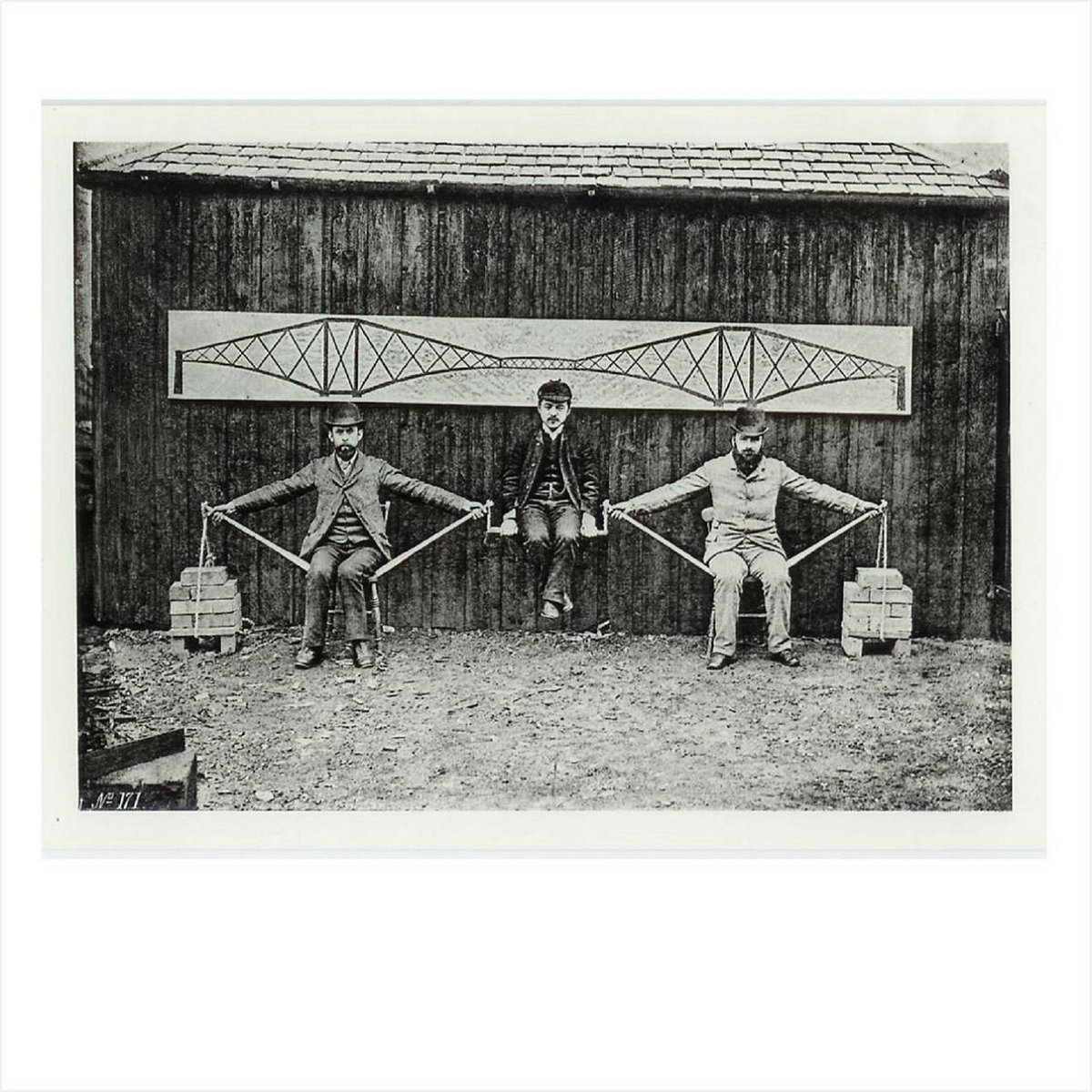 It's rare for an artist to release their debut album after turning 40; it's even rarer for a debut album to be so utterly compelling and enrapturing. An achingly honest and bare album, both emotionally and sonically – the squeaks of the piano pedal and the taps of strings are just as proudly displayed as Joseph's lines about grief and heartbreak.
Marcus Mackay's naturalistic production and subtle instrumentation allow the songs to breathe, but most importantly they allow Joseph's incredible voice to tell the listeners her stories of beauty and sadness.
The songs are often simple – Phillip Glass-esque minor key piano leading the fragile vibrato of Joseph's voice – but the effect of the album as a whole is anything but; an immersive and breathtaking introduction to one of Scotland's finest artists. (David Weaver)
– – –
Proc Fiskal – Insular
Grime? That's just a London thing, right? Wrong… and I'm not just talking Bugzy Malone and Lady Leshurr.
Way up in Edinburgh electro-savvy wunderkind Joe Powers has been taking the ball passed by OG grime DJs such as Preditah and running with it, splicing the genre's core Gameboy-like sound with snatches of everyday life in sampled form to create something wholly his own. (Josh Gray)
– – –
Franz Ferdinand – You Could Have It So Much Better
Sure, their debut made people sit up and pay attention, but does it have anything to match the bugged-out ska of 'Outsiders', the dreamy Beatles-esque sigh of 'Eleanor Put Your Boots Back On', the high-kicking cabaret of 'What You Meant'? Indie? Absolutely. Landfill? Nae chance. (Josh Gray)
– – –
Rustie – Glass Swords
Elastic basslines rub up against walls of distortion, schizophrenic scatters of percussion and city-flattening beats on this incredibly accomplished debut from Russell Whyte.
As sonically inventive as it is direct, 'Glass Swords' can hold its head up high in a way not many dance albums released in the peak dubstep era can. (Josh Gray)
– – –
Join us on the ad-free creative social network Vero, as we get under the skin of global cultural happenings. Follow Clash Magazine as we skip merrily between clubs, concerts, interviews and photo shoots. Get backstage sneak peeks, exclusive content and access to Clash Live events and a true view into our world as the fun and games unfold.
Even after two decades Maxïmo Park remain frustratingly difficult to pin down. Sure, the hits speak for themselves – few bands pulled off that art-rock chutzpah so successfully in the Noughties – but they've retained an admirable awkward streak that has enabled the North East group to remain firmly ensconced in their own universe, come hell or high water.
2017's 'Risk To Exist' saw the band pin their political colours to the mast, a blood-red polemic about a country that seemed increasingly divided. Written in the aftermath of the Brexit vote – almost all areas in the North East thumbed their nose against EU membership – it was nonetheless short through with their unifying songcraft, with that arena-filling charisma.
– – –
– – –
New album 'Nature Always Wins' finds Maxïmo Park spinning the creative dials once more, working in a landscape – musically, politically, and personally – that has been enormously changed in the past few years. The departure of Lukas Wooller – married, emigrated to Australia – saw the band reduced to three core members, constructing a challenging and highly personal new album against the shadow of the pandemic. The scale of the task isn't lost on frontman Paul Smith. "It's a strange time to be putting a record out," he tells Clash over the phone. "It's a strange time for everything, obviously!"
A subtle yet dynamic move forwards, 'Nature Always Wins' emphasises the creativity that has always existed in Maxïmo Park, while also opening up new space in their music. Produced remotely by Ben Allen – whose credits range from underground hip-hop through to Deerhunter – the material moves from post-punk odes to fatherhood through to oblique synth work via a full frontal charge of Dischord style punk.
Guitarist Duncan Lloyd explains that the record's vitality is indebted to the initial, wholly honest conversations the band had with each other."We put our heads together and thought: what do we want to do? For us, the challenge of making it – as the three of us – can we still make a record that has the DNA of Maxïmo Park?"
"For us, it was very much a new thing," he adds. "We had to think about how each song had its own atmosphere, how it came across musically and lyrically. Once the basic demo is there, we could work around the meaning, work around the lyrics, we could work around the style. It was pretty fluid, in a way."
– – –
– – –
Fans were allowed into its universe earlier this year, when the floating, psych-speckled 'Child Of The Flatlands' emerged online. Chatting to Clash, both parties name-check Brian Eno and Daniel Lanois' production work as a key point of inspiration, and it's certainly there in the band's use of texture and tone – and also their Oblique Strategies-style approach to evading what they'd achieved before.
"It's trying to find ways of not being cliched," says Paul Smith. "We love rock music, we love pop music, and they're both genres filled with cliches at every turn. Sometimes you can use some of those little cliches to your advantage. Again, there's some very emotional lyrics in the songs, but hopefully we'd side-stepped the cliches and keyed into the true feelings of those things."
The explicitly political polemic previous album 'Risk To Exist' has been dialled down, but that doesn't mean it's entirely absent. Maxïmo Park are – after all – a group of musicians who live not too far away from Barnard Castle, and are keenly aware of the gulfs that have been opened up in British society during this lockdown year.
"I've been to Barnard Castle as a youth… and what whole incident hit home pretty hard," admits Paul.
Was the frontman en route to test his eyesight, Clash wonders…
"I wasn't! I was riding a bike on country roads, scared of the four-wheel drives of elitists going past me."
"We wanted to be explicit on the last record," he continues. "Some people thought we went over the line, but other people thought it wasn't far enough… Maybe we're Centrist Dads! But you put yourselves out there, and you can't please everybody. We've always done what we felt was best. We follow our own path. This is who we are and you can either like it or lump it! We live in a divided country, and we sit on the Left side of that divide. We don't apologise for that. But we're less extreme, more conciliatory, and we're trying to find points of connection with our audience in all of the songs. Whether they're more emotional or more cerebral. It's about trying to find common ground."
– – –
– – –
That urge towards common ground has resulted in some of Maxïmo Park's finest songwriting for some time. Take the ultra-catchy 6Music favourite 'Baby, Sleep', opening in wisps of synthetic sound before moving into a gleefully angular post-punk workout, while lyrically Paul discusses the travails and learnings fatherhood has offered.
"I've always tried to write about what interests me, what I'm going through," he says. "I don't pretend to know lots of things about everybody else. I don't have an imagination, basically! I feel like with all of the songs that we've written there's an element of elevating the everyday and finding the magic of the everyday and celebrating everyday life as being an extreme experience. Trying to find the romanticism in very mundane things."
2020 has – above all else – been very mundane. It's a year of lockdown and quarantine, a year of becoming well adept at relishing your own company. "There's been a lot of time by ourselves," says Duncan Lloyd, "so everything from louder bird-song to having to work out how to survive each other in our little bubbles… all those elements are in there. It's a different way of doing things. In some ways it can actually aid creativity – a new situation brings you a different mindset."
– – –
– – –
Throughout our conversation, Maxïmo Park are glowing in their praise for Ben Allen. The producer's creativity became a key part of the project, and his own ambitions helped boost their own. Meeting only once – for a curry in London – he challenged the band to write 40 songs, a torrent of music that was distilled down into something remarkably potent.
"Ultimately, we wanted to make a pop record," says Duncan. "It's ultra-melodic, and there's a smoothness to working with Ben, which comes up against our awkwardness, and it creates an interesting hybrid for people to listen to."
"We've always found ways to look at what we've done, and take it a step forwards," adds the frontman. "If you look at our albums, each one was very different in some ways, but not in others. It's a slow evolution. To make a new record, you know you can draw on all of those things, but how do you make it new? There's where Ben gives us a different perspective."
The sharp, punk-edged onslaught 'I Don't Know What I'm Doing' is the latest single to emerge from the album, and it's one of the most immediate moments on the entire record. Condensing a slew of ideas down to a pin-head, it offers a snapshot which explodes into a motion picture.
"It's the idea of all that self-doubt in your life crippling you," Paul explains. "Or in my case, trying to bring up a four year old daughter! Thinking, I have no idea what I'm doing here, but wanting to find out. We've all just got to deal with it. The idea of realising that your parents don't know what they're doing – which comes quite late in life! When you're a child you think they know everything. It's about this expectation of how things are, and then you realise your parents are human."
"It's a song about being human and making mistakes and realising that your life has changed. It's over and done with very quick but it contains a lot of emotional energy!"
– – –
– – –
'Nature Always Wins' is out on February 26th. Catch Maximo Park at the following shows:
February
26 Kingston Pryzm – with Banquet (socially distanced)
27 Newcastle Tyne Theatre (socially distanced)
August
24 Dundee Fat Sam's with Assai Records
25 Edinburgh The Liquid Room – with Assai Records
28 Leeds Brudenell Social Club – with Crash Records
29 Preston Blitz with Action Records
30 Liverpool The Arts Club – with Jacaranda Records
September
1 Coventry The Empire – with HMV
2 Oxford O2 Academy2 Oxford – with Truck Store
3 Southampton The Brook – with Vinilo
5 Bexhill De Lar Warr Pavilion – with Music's Not Dead
6 Norwich The Waterfront – with HMV
Join us on the ad-free creative social network Vero, as we get under the skin of global cultural happenings. Follow Clash Magazine as we skip merrily between clubs, concerts, interviews and photo shoots. Get backstage sneak peeks, exclusive content and access to Clash Live events and a true view into our world as the fun and games unfold.